FREE cancellation on most rooms!
Instant confirmation when you reserve
See how Booking.com rates
From

9,898

reviews

88%

of users recommended Booking.com
Looking for deals in Belo Horizonte? Check prices and accommodations for: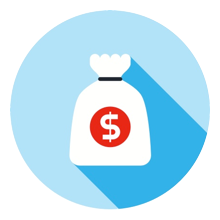 Save money in Belo Horizonte
We'll send you our best discounts
Get deals
Recommended for you in Belo Horizonte
Av. Getulio Vargas 1640 - Savassi, Belo Horizonte, CEP 30140-081, Brazil

Good
Score from 354 reviews

Rua Sta. Fé, 50 - Apto. 402 - Bairro Sion, Belo Horizonte, CEP 30320-130, Brazil

Exceptional
Score from 13 reviews

Avenida Otacilio Negrao de Lima, 16410, Belo Horizonte, CEP 31365-450, Brazil

Very good
Score from 316 reviews

Very good
Score from 919 reviews

There are 2 people looking at this hotel.

Wonderful
Score from 1086 reviews

There are 2 people looking at this hotel.

Av. Afonso Pena , 3761, Belo Horizonte, CEP 30130-008, Brazil

Very good
Score from 568 reviews
Fast Developing with a Charming Center and Natural Surroundings
Surrounded by a natural backdrop of national parks and beautiful mountains, Belo Horizonte is home to several modern Brazilian architectural icons such as the man-made Pampulha Complex featuring the Parque Ecologico da Pampulha and the Pampulha Lagoon.
Stroll around the market stalls scattered around the Mercado Central, and choose from an expansive choice of local and international cuisines in the many restaurants, cafés and buffet-style eateries in Belo Horizonte.
The city has a lively nightlife reflected in the bars and nightclubs around the cosmopolitan Savassi district, which is a short walk from the popular Liberdade Square and Boa Viagem Cathedral.
Booking.com offers a variety of accommodation options around the popular areas Raul Soares Square, Central Market, Minascentro Convention Center, and the picturesque Municipal Park.
A couple of the many museums to visit are the Museum of Natural History and Museum of Arts and Crafts. The Palácio das Artes is a complex which features theaters, art galleries and a bookstore. Check out the Booking.com website for hotels in Belo Horizonte's tranquil surrounding cities of Vespasiano, Macacos and Contagem.