FREE cancellation on most rooms!
Instant confirmation when you reserve
The beach means different things to different people. What did the beach in Cannes mean to you?

Timothy
, Canada
25 days ago
Relaxing on the golden sand beach of Cannes, stargazing at the lovely people that come to the riviera to relax by the seaside. Beautiful promenade for strolling, biking, rollerblading. Great cafés,private cabanas if that's what you prefer.
Read more traveller tips
See how Booking.com rates
From

9,876

reviews

88%

of users recommended Booking.com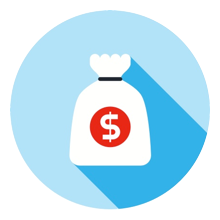 Save money in Cannes
We'll send you our best discounts
Get deals
Recommended for you in Cannes
French Riviera Glitz and Glamour
Located on the beautiful and glamorous French Riviera, historic Cannes is a famous destination hosting an annual Film Festival. Beside the Palais Des Festivals there are various hand prints of celebrities, and if you are visiting the city during the festival you might also get to see several movie stars walking on the red carpet.
As you would expect from such a chic resort, Cannes is a shopping paradise, full of designer shops and local boutiques. It also has a number of top class restaurants and a fantastic nightlife including exclusive bars, clubs, and casinos.
Quai St. Pierre is the ideal place to admire the fancy yachts of rich and famous people from all over the world. After that, why not enjoy a relaxing walk under the shade of palm trees on waterfront Promenade de la Croisette, stretch out on one of the long, sandy beaches, or cool off in the crystal blue water?
Book a flight to Nice Côte d'Azur Airport and Booking.com will help you to choose from a variety of hotels, apartments and resorts, in and around Cannes.

Hotels that guests love in Cannes
"very good experience living in this hotel. 5minutes walk from the bus station directing to the train station, Mc downstairs and big supermarket just crossing the street. The staff are friendly and helped us a lot. We will stay here next time we go to Cannes."

"1. Mediumsize Boutique Hotel with individual design located in a more residential area at the east end of LeCroisette 2. Staff very nice and helpful 3. Very good beds (matress/pillows/duvets) 4. Breakfast offers great choices (charged extra though) 5. Free and easy Parking 6. Convenience store/market around the Corner 7. Close to Bijou beach (10min), and I liked the 20 min walk towards Cannes Center in the evening going for dinner/night-life"

"beautifully designed clean and spacious room, newly renovated bathroom. Bathrobes were a pleasant surprise. Close to the train station.rather quiet at night.Charming! we never used the hotel's private beach or hammam (located in partner's hotel) went to more quiet beaches between Cannes and Nice."

"The beach is really close 10 minutes walking, far from downtown but you have a bus station 1 minute walking, the bus travels till 2 AM in the night. Free parking in the front yard of the hotel (limited places) and paid parking underground. Really cheap for Cannes and really good conditions. I think that this 2 stars ar just becuase the room is small and no many services but could have 3 - 4 stars for sure how it looks like."

"Of course Martinez is a historic Cannes hotel. Probably I just expected too much. But if I compare Martinez wth another 5 stars hotels Ive been then I can say that Martinez is not really good place to stay. First of all is very old and need renovations. I had problems with shower and WiFi. They didnt work good. Price/quality is regular. "
You might also like these hotels
In and around Cannes
Cities
Districts
Places of interest
Airports
Other accommodation
More hotel themes
Popular chains