FREE cancellation on most rooms!
Instant confirmation when you reserve
Why do you recommend Nice for food?

Anonymous
, Belarus
30 days ago
Cafe De Turin on Garibaldi square serves amazing oysters, shrimp, crabs, langoustines and other marine creatures.
Read more traveler tips
See how Booking.com rates
From

9,871

reviews

88%

of users recommended Booking.com
Nice 732 properties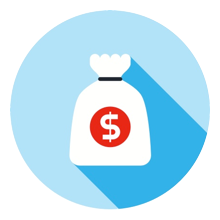 Save money in Nice
We'll send you our best discounts
Get deals
Recommended for you in Nice
The Quintessential French Riveria Town
Since Queen Victoria made this her favorite vacation destination in the 19th century, everyone has been heading south to discover what is so nice. Nice doesn't disappoint.
Whether you fly in to the Nice Côte d'Azur Airport or you're on your way back on a ferry from Corsica or Italy, be sure to stroll along the famous pebble lined beach and enjoy the tantalizing goods on offer from Cours Saleya Market.
Climb the winding leafy path to the top of Parc de la Colline du Château and gaze down upon the expansive aquamarine dream that is the Côte d'Azur. Just behind this park is the famous Cimetière du Château, a haunting reminder of a bygone era. Masterful art of all eras is proudly hung in the Chagall Museum, Museum of Modern and Contemporary Art and Palais Lascaris. The cultural experience doesn't end there, with archaeological museums and delightful churches like the Chapelle de la Miséricorde scattered throughout.
Treat yourself to fine dining and appreciate a glass of local wine in the old town before strolling back to one of hundreds of available hotels from Booking.com. Your vacation is sure to be a "nice" one in any of our accommodations!

Hotels that guests love in Nice
"The hotel was situated near city centre. There is bus stop to cannes and tram to major attraction places in Nice. The room was cleaned everyday. I was upgraded from 5 bed room to 4 bed room. There are many restaurant and shops nearby. The receptionist is very kind but if she smiles more frequently i'm sure she'll be more dazzling."

"I have stayed in many hotels in Nice over 20 years living in France.This Hotel took Excellence to a whole new level! Beautiful, posh, lovely Bar for a cocktail or Coffee, and a laege, stylish Salon you can lounge itin.My single room was very large, and had a gorgeous view of the elegant Carre'. I would never think of staying anywhere else again, when in Nice!"

"The location of the hotel and kind attitude of all staff was really great. Only 10 minutes pleasant walk from the Nice Ville train station and to the Place Massena was good. We stayed in the room 515 at the extension bulding. The size and comfort of the room as well as the bathroom was much more than what we have experienced in the other hotels in France."

"The staff was excellent and extremely helpful...the hotel sparse but so clean and quiet...good value and will make my stay at this hotel when in Nice,France..."

"Hotel Connexion in Nice (France) is a small, elegant and clean hotel. The owners are very helpful and friendly. It is close to the centre and main beaches. Highly recommended to everyone travelling to Nice. Salvatore London"
You might also like these hotels
In and Around Nice
Cities
Districts
Places of Interest
Airports
Other Accommodations
More Hotel Themes
Popular Chains