FREE cancellation on most rooms!
Instant confirmation when you reserve
Popular Hotels in Nîmes
See where others are staying...
See how Booking.com rates
From

9,898

reviews

88.1%

of users recommended Booking.com
Looking for deals in Nîmes? Check prices and accommodations for: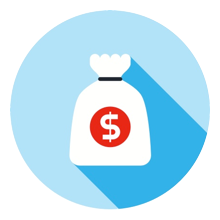 Save money in Nîmes
We'll send you our best discounts
Get deals
Recommended for you in Nîmes
5 allée Boissy d'Anglas - Triangle de la Gare, 30000 Nîmes, France

Good
Score from 720 reviews

30 Impasse Du Bartas, 30000 Nîmes, France

Exceptional
Score from 18 reviews

Good
Score from 399 reviews

Good
Score from 474 reviews

Good
Score from 444 reviews

Good
Score from 688 reviews
The Glory of the Roman Empire
With arguably the most impressive Roman heritage outside Rome, Nîmes is truly a sight to behold. Its most awe-inspiring structure is the virtually intact Roman amphitheater. The gladiators are long gone, but a matador statue outside gives an idea of its current use, which is most celebrated during the annual Feria.
Another amazing Roman monument is the Maison Carrée, a colonnaded temple. The Temple of Diana is less well preserved, but still maintains some of its arched roof and interior details. The peaceful, surrounding Fontaine Gardens cover the grounds of the former Roman baths and still contain elegant water features.
Speaking of water, the incredible Pont du Gard is a triple-arched Roman aqueduct crossing a river northeast of Nîmes. Other Roman remains include the Tour Magne, and 2 gates that allowed access through the city walls.
The Nîmes Archaeological Museum in the former Jesuit college provides background to this history and also houses the Warrior of Grezan, a pre-Roman statue. Another museum houses a fine arts collection, and the simple cathedral is also worth visiting.
In addition to plenty of restaurants and bars, Nîmes has a good range of accommodations. Booking.com's options include luxury hotels by Parc Expo Nimes, and cheap apartments near the train station, all easily accessible from Nîmes-Alès-Camargue-Cévennes Airport.

Hotels that Guests Love in Nîmes
"Well positioned just a few minutes walk into Nimes town centre down a very pleasant boulevard. Parking very local. The shower and washbasin are in the main part of bedroom which was a bit of a surprise, but worked very well. The bed was extremely comfortable. Very clean throughout. Staff were welcoming and informative. Breakfast was the usual fare for French hotels of this type."

"Lovely little hotel with excellent friendly staff. Breakfast in the delightful courtyard was very good value for money & a lovely experience. Only a 2 min walk from the centre of Nimes & all it's attractions. Would thoroughly recommend."

"With Ibis you know what you are getting as far as accommodation is concerned. All Ibis hotels appear to use the same standard room layout. The variable is the location and the Nimes hotel was not the best."

"The receptionist was really friendly. He shown us what to see in Nimes and where to eat. The hotel is near the city centre."

"The hotel is in a fantastic location right in front of the Roman arena and just a short walk to the old centre of Nîmes. The staff were friendly and the apartment had more or less everything that it needed."
You might also like these hotels
In and Around Nîmes
Cities
Places of Interest
Airports
Other Accommodations
More Hotel Themes
Popular Chains