FREE cancellation on most rooms!
Instant confirmation when you reserve
Popular Hotels in Genoa
See where others are staying...
See how Booking.com rates
From

9,898

reviews

88.1%

of users recommended Booking.com
Looking for deals in Genoa? Check prices and accommodations for: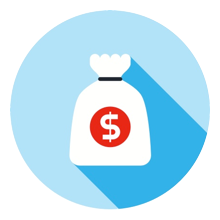 Save money in Genoa
We'll send you our best discounts
Get deals
Recommended for you in Genoa
Excellent
Score from 1055 reviews

There are 6 people looking at this hotel.

Piazza Banchi - Via San Luca 1/15A, 16124 Genoa, Italy

Exceptional
Score from 43 reviews

Excellent
Score from 1845 reviews

There are 4 people looking at this hotel.

Via A. Liri 29, 16145 Genoa, Italy

Good
Score from 358 reviews

There are 2 people looking at this hotel.

Excellent
Score from 956 reviews

There are 5 people looking at this hotel.

Piazza Superiore Del Roso 3, 16121 Genoa, Italy

Good
Score from 249 reviews

There are 3 people looking at this hotel.
Ship Shape and Fancy Free
Right on the Ligurian coast, Genoa features Europe's largest historic quarter and Italy's largest seaport. As the birthplace of Christopher Columbus, its heart and soul is the port, site of the Naval Museum and the ship-shaped Aquarium.
By the old port (Porto Antico), there are several bars and restaurants serving the local specialty, pesto. Other Genoese favorites are focaccia and fresh fish from its Mediterranean shores. Don't miss the homemade gelato ice cream along the seafront promenade, Corso Italia. East of here is the tranquil Boccadasse neighborhood, where colorful boats bob up and down.
The best city views are from Villetta di Negro, a raised, shady park with a waterfall. Below is UNESCO World Heritage-listed Via Garibaldi, home to the ornately decorated Palazzo dei Rolli.
South is the historic quarter with its black-and-white cathedral and Piazza de Ferrari, featuring a large fountain and historic buildings including the Doge's Palace. The surrounding area is a maze of narrow, cobbled streets flying the Genoa flag, supposedly where the English took theirs from. Each features bars, restaurants and unique shops, while fancy boutiques are on Via XX Settembre.
As you approach Genova Airport, look out for the fortresses on the lush hills forming the backbone of the "Superb City." Booking.com has a range of Genoa accommodations, from hotels to apartments and B&Bs.

Hotels that Guests Love in Genoa
"On arrival at the Continental we were told that our booking had been moved next door to the Hotel Gran Savoia. Don't know why but didn't argue. Savoia absolutely superb - lovely quiet room, very good nights sleep, helpful attentive staff - and a breakfast of 5 star quality. Thank you - I was there with my Wife for my 60th birthday and nothing could have been better."

"Hard to get a better deal than this. It's not a five star hotel, but you're paying about 30% of 5 star prices. Your host is a super guy. Very helpful and truly enjoys doing this."

"Antonia the owner is a very nice guy. He recommend scenic spots and fantastic local restaurant to us. What he did make us feel welcome. The hotel is near train station, just 5 mins walking distance."
You might also like these hotels
In and Around Genoa
Cities
Places of Interest
Airports
Other Accommodations
More Hotel Themes
Popular Chains