FREE cancellation on most rooms!
Instant confirmation when you reserve
Popular Hotels in Mestre
See where others are staying...
See how Booking.com rates
From

9,898

reviews

88.1%

of users recommended Booking.com
Looking for deals in Mestre? Check prices and accommodations for: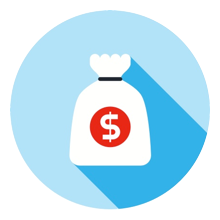 Save money in Mestre
We'll send you our best discounts
Get deals
Recommended for you in Mestre
Very good
Score from 1992 reviews

There are 2 people looking at this hotel.

Riviera Marco Polo 17, 30173 Mestre, Italy

Exceptional
Score from 104 reviews

Very good
Score from 997 reviews

There are 2 people looking at this hotel.

Excellent
Score from 1294 reviews

There are 6 people looking at this hotel.

Good
Score from 1234 reviews

There are 7 people looking at this hotel.

Very good
Score from 452 reviews

There are 4 people looking at this hotel.
The Cheaper Way to See Venice
Located just across the lagoon from the Venetian islands, Mestre is the mainland part of Venice and has cheaper accommodations, with easy transport links to the historic center. However, the city has more than just cheap hotels going for it.
Host to several festivals throughout the year, huge Parco San Giuliano has fantastic views across the lagoon towards the Campanile and dome of St Mark's Cathedral. Also worth a wander round is Forte Marghera, a former Austrian fortress on an island in the middle of star-shaped canals. One canal continues into the center of the city and is lined with restaurants and bars.
Pavement cafes can also be found in Piazza Ferretto, a triangular square with a 12th-century clock tower at one end and the Teatro Toniolo at the other. This popular spot for a passegiata also has a modern fountain and several boutiques. Also good for shopping in Mestre is the Le Barche center, a rather uninspiring building from the outside, but packed full of stores.
As for nightlife, Mestre has a number of clubs, including one at Tessera near to Venice Marco Polo Airport. Don't fly out of there without having tried the little homemade cakes called "mignon".

Hotels that Guests Love in Mestre
"This hotel is located only few steps from the train station, Venezia Mestre. From Mestre station, Venetia that tourist think as Venetia is 8min. by train, and it costs 1.25EUR. In the heart of Venetia, even old hotel rooms are sooooo expensive, so choosing this hotel can be valuable for the money I think."

"- Extremely close to Venice Mestre Stazione - Easy to find - Possibility of leaving the luggage at the hotel even after check-out. "

"Breakfast was good enough, train station Venezia Mestre and bus stop to Venice is very close. There are a number of grocery stores close to the hotel but we were not able to find any place to have a snack at 3pm. I saw the sign that a big supermarket is in 1km but I did not want to walk there at 36 degrees."

"Good location in Mestre. You had to walk 15 min to the bus stop to get to Venice. Then 25 min bus ride to the train station in Venice. Then a vaporeto (a boat) to take you to the most touristics areas of Venice. Bus fares 1.30 Euros per person (one way). Boat 7 Euros per person (one way) Gondola ride 80.00 Euros at the St, Marks plaza. You can leave your car parked for free in front of the hotel nicely secured. The staff was very friendly. It´s Italy!"

"Hotel Paris is very conveniently located within 3 minutes walk from Venezia Mestre station, it is easy to find in a quiet side street. Venice is easily accessible by cheap and frequent trains which get you there in about 10 minutes: ideal. The rooms are comfortable and well appointed and the staff are helpful and friendly."
You might also like these hotels
In and Around Mestre
Cities
Districts
Places of Interest
Airports
Other Accommodations
More Hotel Themes
Popular Chains