FREE cancellation on most rooms!
Instant confirmation when you reserve
See how Booking.com rates
From

9,876

reviews

88%

of users recommended Booking.com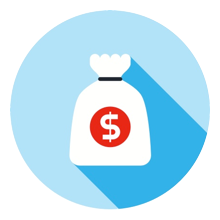 Save money in Tangier
We'll send you our best discounts
Get deals
Recommended for you in Tangier
A City Full of Mystery and Natural Beauty
Tangier is often described as the face of Morocco and is a city full of mystery and natural beauty. Its close proximity to the foot of Europe makes it a popular stopover and day trip for cruise boat travellers and tourists visiting Spain.
If you're planning a day of sightseeing ensure to visit the Musée d'Art Contemporain de la Ville de Tanger, The Kasbah Museum, Grand Socco, and the lively souks, which are filled with a variety of spices, foods and fashion.
Tangier has a vibrant nightlife and a cosmopolitan and cultural vibe. The vibe is reflected in the cafés, bars and restaurants located across the beachfront and along the narrow streets lining The Kasbah, Mercado and Medina.
Hercules Cave is located 14 km from the city centre and is ideal for a day trip, afterwards you can enjoy some of the best coastal views Tangier has to offer with a visit to the Mnar Park aquatic park.
Tangier Ibn Battouta Airport offers direct flights to major cities such as Paris, Madrid, Barcelona and Amsterdam. Booking.com offers a range of accommodation throughout Morocco.

Popular hotels in Tangier
Hotels that guests love in Tangier
"Located in the medina of Tangier close to the harbor and beach town, half an hour from the airport by car and 10 minutes from railway station, the hotel is clean, modest and friendly staff. There are TV, AC, wi-fi downstairs. Offered modest Moroccan breakfast on the terrace with a view over the old city."

"Located in the medina of Tangier close to the harbor and beach town, half an hour from the airport by car and 10 minutes from railway station, the hotel is clean, modest and friendly staff. There are TV, AC, wi-fi downstairs. Breakfast at Moroccan (orange juice, fruit,cheese, olives, am, croissants, coffee, tea) terrace with beautiful views over the old town."

"Super little hotel. It was probably one of THE addresses in Tangiers in its heyday, but like loads of the rest of the city, little has been done to modernise it since then. However, it was big, bright, clean and the staff were really friendly and helpful. The breakfast was great, loads of variety, and lots of it. And we had a hard time hauling our 6yr old out of the pool, which was big, clean and very inviting on a hot day. We would definately recommend the Hotel Chellah as somewhere cheap, central, welcoming and with loads of character!"

"A place full of stories, the hotel an oasis of calm, cool and order in a chaotic city and mysterious. Receptionist: Houda, one of the most beautiful women found in Morocco, Abdoul one of the most enthusiastic and a poet of words. Deserves conversation with both "

"Everything. Good location by the beach. Walking distance (or short and cheap taxi ride) to the medina and port for ferries to Tarifa. This is a beautiful hotel and worth it's 4 stars. Would definitely stay here again. They are licensed to sell alcohol and do have live music in the evenings. Tea and coffee making facilities in the rooms an added bonus as many hotels in Morocco don't have this."
You might also like these hotels
In and around Tangier
Cities
Airports
Other accommodation
More hotel themes
Popular chains