FREE cancellation on most rooms!
Instant confirmation when you reserve
How can you enjoy the sights in Stockholm while avoiding the crowds?

Anonymous
, Belgium
4 days ago
Not so many crowds in Stockholm. Ideally go there in the summer when opening times are longer & go there early or late
Read more traveler tips
Popular Hotels in Stockholm
See where others are staying...
See how Booking.com rates
From

9,896

reviews

88%

of users recommended Booking.com
Looking for deals in Stockholm? Check prices and accommodations for: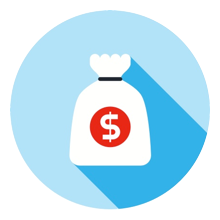 Save money in Stockholm
We'll send you our best discounts
Get deals
Recommended for you in Stockholm
Västra Järnvägsgatan 17, 11164 Stockholm, Sweden

Good
Score from 2435 reviews

Wonderful
Score from 164 reviews

Östra Järnvägsgatan 33, 101 26 Stockholm, Sweden

Very good
Score from 865 reviews

Very good
Score from 895 reviews

Very good
Score from 5059 reviews

There are 3 people looking at this hotel.

Excellent
Score from 5407 reviews

There are 3 people looking at this hotel.
A Natural Beauty
Modern Stockholm is uniquely made up of 30% waterways and another 30% of parks and green spaces. It's spread across 14 islands and is both one of the world's cleanest and most charming capitals.
Stockholm's famously huge number of museums includes the Naturhistoriska riksmuseet, the Moderna Museet and the Spritmuseum. City Hall hosts the famous Nobel Prize banquet and the Vasamuseet hosts the 300 year old Vasa warship.
The city's past can be felt in Gamla Stan – Stockholm's stunning Old Town with medieval layout, cobblestone streets and the Baroque-style Royal Palace. Designer Swedish clothes and interior decorations abound in the many unique stores throughout the city.
For a day away, ferries reveal the stunning Stockholm archipelago, a group of thousands of islands and rocks where you can enjoy hiking, outdoor swimming and fishing.
Whether you fly to Arlanda, Bromma, Skavsta or Västerås Airports, the city center can be reached by either train or airport coach. Booking.com offers a wide choice of accommodations for your Stockholm holiday, from modern hotels, to unique motels and affordable hostels.

Popular Hotels in Stockholm
Hotels that Guests Love in Stockholm
"The location is great. A short stroll and you're in the old town. The bar on the boat is lovely - the best views of Stockholm yet cheap prices and comfortable. Breakfast is plentiful and simple but they don't chase you out at 1030 they stock up the coffee and you can stay."

"This is a lovely place to stay. I suspect we had the cheapest room on the boat and we were definitely low down and dockside, but it mattered not. The room was clean and warm and the cosy bar upstairs had spectacular views of the old town. The outside seating area must be gorgeous in summer and it was still lovely for a brief visit even in the snow. Very nice hotel in a great location."

"Proximity. I had a connection point in Stockholm, so I was looking a cheap place to stay near the central bus station. It takes nearly 20-minute walk to get to this place. The hostel is located around old houses and palaces. Pretty nice view. Relatively cheap. I'm not an oligarch to book a hotel in Sweden. So this place is decent to stay for one night. Relatively clean. Bed linen is clean, rest rooms are clean."

"It's not a 5 star luxury hotel, but it's got everything you need, in a modern design. It's not in a particularly touristy part of Stockholm, but there are still plenty of restaurants nearby and it is a fine base for sightseeing."

"We got to stay in the captain's cabin, which was very cool! Unbeatable location (just a couple of blocks from the centre of Stockholm's old town Gamla Stan) and much cheaper than some places in Stockholm. Free wifi. Very characterful accommodation."
You might also like these hotels
In and Around Stockholm
Cities
Districts
Places of Interest
Airports
Other Accommodations
More Hotel Themes
Popular Chains