FREE cancellation on most rooms!
Instant confirmation when you reserve
Popular Hotels in Adana
See where others are staying...
See how Booking.com rates
From

9,898

reviews

88.1%

of users recommended Booking.com
Looking for deals in Adana? Check prices and accommodations for: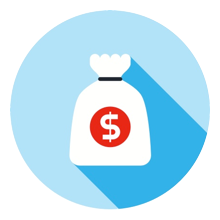 Save money in Adana
We'll send you our best discounts
Get deals
Recommended for you in Adana
Cemalpasa mah.Cevat Yurdakul Cad.no:15 Seyhan, 01000 Adana, Turkey

Wonderful
Score from 16 reviews

Excellent
Score from 598 reviews

There are 5 people looking at this hotel.

Wonderful
Score from 529 reviews

Very good
Score from 104 reviews

Sinan Pasa Mah 1 Sk. No:1, Yüregir, 01220 Adana, Turkey

Excellent
Score from 409 reviews

Wonderful
Score from 169 reviews

There are 2 people looking at this hotel.
Hotels that Guests Love in Adana
"The staff were courteous, professional, and very helpful. They treated us with the utmost respect and care. When it rained, an umbrella was already open and waiting for us. When we sat down to breakfast, the restaurant personnel asked us if we wanted anything else. I loved their menu! Everything was delicious and authentic adana kebap! The location is perfect. Centrally located and wishing walking distance to shops. My husband is from adana. We only stay at Sirin Park hotel. Hilton is nice but Sirin Park treats their guests nicer !"

"This hotel is so wonderful, new, clean, service is fantastic. It is in the heart of Adana, the location is great, the staff are helpful and friendly. My room was better then some luxury places I stay in. Really recommend it, thanks for a great stay, cheers from London!!"

"Ideal for that Town Holiday and travelling around seeing the sites in and around Adana. Eating out very cheap. Shopping, Transfer from the Airport only 20 L ten minutes. American Market buying 100ml of perfumes and aftershave Testers for 100 L, Original. Parks. EVERY Spoke English"

"Very nicely renovated old building. Beautiful riverside location. Easy access to local buses and, of course, taxis. Excellent breakfast with our first omelette of this trip. It's a little expensive, but we got a great price, and enjoyed the luxury."

"The price compared to facilities. also it was one of the cleanest hotel which we visited during our long trip in Turkey."
You might also like these hotels
In and Around Adana
Cities
Places of Interest
Airports
Other Accommodations
More Hotel Themes
Popular Chains