FREE cancellation on most rooms!
Instant confirmation when you reserve
Popular hotels in Antalya
See where others are staying ...
See how Booking.com rates
From

9,898

reviews

88.1%

of users recommended Booking.com
Looking for deals in Antalya? Check prices and accommodation for: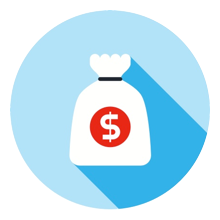 Save money in Antalya
We'll send you our best discounts
Get deals
Recommended for you in Antalya
Eski Lara Yolu Sirinyali Mah. 1512 Sk. , 07070 Antalya, Turkey

Good
Score from 1617 reviews

There are 3 people looking at this hotel.

Gursu Mah. 307 sok., No.9, Postaci Homes, Daire 6, 07070 Antalya, Turkey

Exceptional
Score from 5 reviews

Good
Score from 384 reviews

There are 6 people looking at this hotel.

Very good
Score from 1542 reviews

There are 13 people looking at this hotel.

Kılıçarslan Mahallesi Hesabcı Geçidi No:22 Kaleiçi, Kaleici, 07100 Antalya, Turkey

Superb
Score from 54 reviews

Good
Score from 1760 reviews

There are 5 people looking at this hotel.
A Piece of Paradise
Located on the Mediterranean coast of Turkey, the beautiful city of Antalya is a popular tourist destination with golden beaches, blue waters, ancient ruins and vibrant nightlife. Combining the old with the new, this gorgeous holiday resort has a charming old quarter, an inviting harbour and a modern city centre.
Named after the king Attalus, Antalya is an excellent base to discover the Turkish Riviera and important archaeological sites like the theatre of Aspendos, the ruins of Perge and the Roman city of Selge.
Wander around the picturesque streets of the old town of Kaleiçi, admire the scenic buildings or just visit a traditional Turkish restaurant to savour delicious regional dishes. The imposing Tünektepe Hill offers panoramic views over the city, while the monumental arch of Hadrianus Gate is part of the historic city walls.
Known for its stunning beaches and the crystal clear waters, Antalya is home to the sandy Konyaaltı Beach. The long Lara Beach is perfect for families, featuring sun loungers and umbrellas.
Situated only 13 km away from the city centre, Antalya Airport is the second biggest in Turkey and welcomes millions of travellers each year. Booking.com will help you find an, apartment, guest house or all-inclusive hotel in Antalya.

Popular hotels in Antalya
Hotels that guests love in Antalya
"The hotel was generally fine. we enjoyed our stay. Personnels were ready to meet any demand and ultra all inclusive concept was covering many services relative to other hotels. Indoor pool was very clean and fun. After-dinner piano sessions were very enjoyable in the lobby bar."

"The room , the hotel, the furniture are all new.. Great stuff at reception, very nice and helpfull stuff everywhere... For 16 euros per day you have all food and drinks included.. And between main meals you have Verona restaurant a la carte but included in all inclusive concept( pizza, pasta, sweets, etc). I will definitevly come back in this hotel! Also the great position in the town is great! Thank you"

"Fancy hotel at first sight, fancy rooms -like the glass and mirrors (also good shower) easy to get to old town or Lara Beach with public transport big buffet close to airport (25min) good wifi beach towels for free nice to dive for total beginners "

"A wonderful little hotel on a perfect location. Kaleici harbour is a 10 minutes walk, Lara beach can be accessed with the bus that stops in a 5 minutes walking distance. Shopping street is in 2 minutes distance. Staff is extremely helpful and always friendly, always cheerful. The pool is small but tidy, perfect for an evening chill. Rooms are also nice and feels-like-home. Wifi is stable and strong. If in Held, be sure to ask Ali to show you to his friend's dürüm buffet -- best dürüm and şiş I've ever tasted. :)"

"-The Hotel is situated on a perfect location in the old city centre. - The staff is very nice, everyone is good for you and answer all your questions - The Breakfast is good Note: When you want to go to the beach go to the Lara beach with the bus. It is just 2 Lira and the beach there is very beautifull. It is a 20 minute trip from the city centre."
You might also like these hotels
In and around Antalya
Cities
Districts
Places of interest
Airports
Other accommodation
More hotel themes
Popular chains