FREE cancellation on most rooms!
Instant confirmation when you reserve
How can you enjoy the sights in Istanbul while avoiding the crowds?

AlexanderMP
, Moldova
16 hours ago
Get up early. Most museums open at 9 AM. Crowds are already gathering before opening. If you go later than 10 AM to Topkapi Palace, Hagia Sofia, Basilica Cistern - you're gonna have a bad time. Queues are hundreds of meters long, going slow. The rest of the monuments have reasonable queues, and can be visited later in the day. Don't go to Taksim Square, or on the road that leads from Taksim to Galata Tower if you don't like large crowds. There are millions of people on that main street. Might help getting a museum pass. At the time of our visit, it would've made up for its cost, and we wouldn't have to wait in long queues because we'd get an express pass.
Read more traveler tips
See how Booking.com rates
From

9,873

reviews

88.1%

of users recommended Booking.com
Istanbul 2268 properties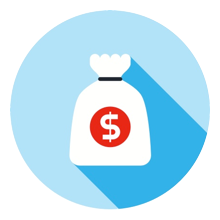 Save money in Istanbul
We'll send you our best discounts
Get deals
Recommended for you in Istanbul
The Best of Asia and Europe
The city of Istanbul offers a trip unlike any other, encompassing Asian and European cultures to create a heady mix of art, music and food. The amazing Old Town and the Sultanahmet are home to iconic Blue Mosque and the Hagia Sophia. More history is hidden in the Topkapi Palace, where you can glimpse the splendor and opulence of Turkey's Ottoman heritage.
Take a stroll through the historic center or the busy Taksim Square before watching the sun set behind countless mosques and minarets. Local fish markets and numerous restaurants lining the bridge to Galata offer the Golden Horn's daily catch.
If you prefer the fine art of bargaining to fine art, lose yourself in the Grand Bazar and maybe you'll emerge with a hookah, some Turkish coffee, or even a carpet. The Spice Bazar further immerses you in the sights, smells, and tastes of Turkish culture.
Getting to Istanbul is an easy trip from Ataturk International Airport or Sabiha Gokcen Airport. Whether you want a luxury hotel on the Asian side or a budget hostel in Taksim Square, Booking.com has over 1,000 great accommodations for a vacation in Istanbul.

Popular Hotels in Istanbul
Hotels that guests love in Istanbul
"I booked this hotel because of its reviews. its an excellent value for the money for the quality of service I got. new Modern decor and very clean rooms. Very close to Istanbul Ataturk international airport. In a lot of ways its even better than the 4 and 5 stars hotels I stayed in Istanbul. Kind staff. There was no star rating written on the hotel or the booking.com but if I had to rate this hotel I would rate the Hotel by size 4 start and 5 star due to amenities. Would highly recommend this hotel to everyone."

"the reviews of this hotel are really harsh in reality its not that bad, although i agree its not a 4 star maybe a 3 star hotel level. great location really close to shopping street, to airport havas bus, all transportation is available nearby. spacious room which is hard to find in istanbul. they provided a really clean baby crib which my baby loved."

"Absolutely the best located hotel in Istanbul for holiday tourists. Close walking distance from all major sites in Old Town and one block from the Gulhane tram stop which could take you to Taksim in 20 minutes. Plus a friendly and helpful staff! Cannot be beat1"

"The hotel was in perfect position to explore old town Istanbul And easy to get to from the airport."

"The staff were helpful and professional. Location is perfect for Old Town and Taksim, and most importantly, Ataturk Airport. The traffic in Istanbul is chaotic, and so, being within half hour of airport makes a huge difference. The Wi-Fi can be sporadic compared to other major capitals, but, honestly, this is Istanbul's fault rather than the Hotel."
You might also like these hotels
In and Around Istanbul
Cities
Districts
Places of Interest
Airports
Other Accommodations
More Hotel Themes
Popular Chains