Affiliate partners examples
For examples, please look at the following implementations: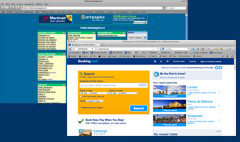 Booking.com branded HTML link
The easiest way to implement Booking.com is to use a direct HTML link. Our website will pop up with its original design and content. We keep track of the number of reservations made via the link to Booking.com. When you sign up for the affiliate program you will receive a special link with your unique tracking code.
Our system enables you to create links to thousands of 'landing pages' for cities, airports, regions and more.
---
The Booking.com Search Box Plug-in for Wordpress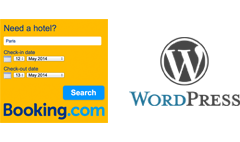 The official Booking.com search box is a user-friendly, customizable plug-in to add the Booking.com search box to your own website in two easy steps.
This plug-in creates a search box for Booking.com Affiliate Partners to implement using their affiliate ID.
If you're not an Affiliate Partner yet, you can still implement the plug-in. To get the most out of the plug-in and earn commission, you'll need to sign up for the Booking.com Affiliate Partner Program.
Drag and drop the plug-in from the sidebar Widget area to publish it – and you're done!
You can even customize the color, text, and size of the search box to fit your website design.
Check the Features for more details.
Features
Easy to use: No code or Javascript knowledge necessary! We create a standard Search Box ready to be implemented on your site.
Tailored for you: The Search Box automatically adapts to your website's sidebar width.
Try it before hand: You get to preview the plug-in in your settings before it goes on your website.
Multilingual: Our admin settings and the search box itself are available in English, French, German and Italian.
Support: You can always contact your Strategic Partnership Technical Team for technical support.
Earn more: Join our Booking.com Affiliate Partner Program and earn commission.
---
Private label implementation
The private label implementation shows your name and logo. Booking.com interacts behind the scenes of your website. The private label booking engine can be loaded in a frame on your website or can be opened in a new window.
We are happy to edit the style sheet to match your website's look and feel. Furthermore, we can upload header and footer images when the page opens in a new window. The private label implementation is easy to implement and to maintain. Since we load the pages directly from our servers, you do not have to worry about correct pricing and up-to-date content. Upon request, we can add a "powered by Booking.com" logo as well.
Please note that restrictions apply!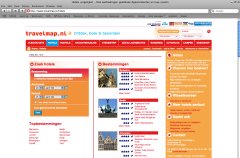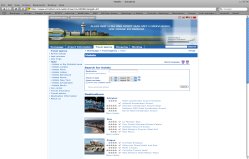 ---