You could spend two weeks trying to fully experience Las Vegas, but 48 hours may be the perfect length for Sin City. The classic weekend in Vegas plan is to fly in on Friday evening and fly back out Sunday night. But visiting during the week can be less expensive and less busy.
Stay on the Strip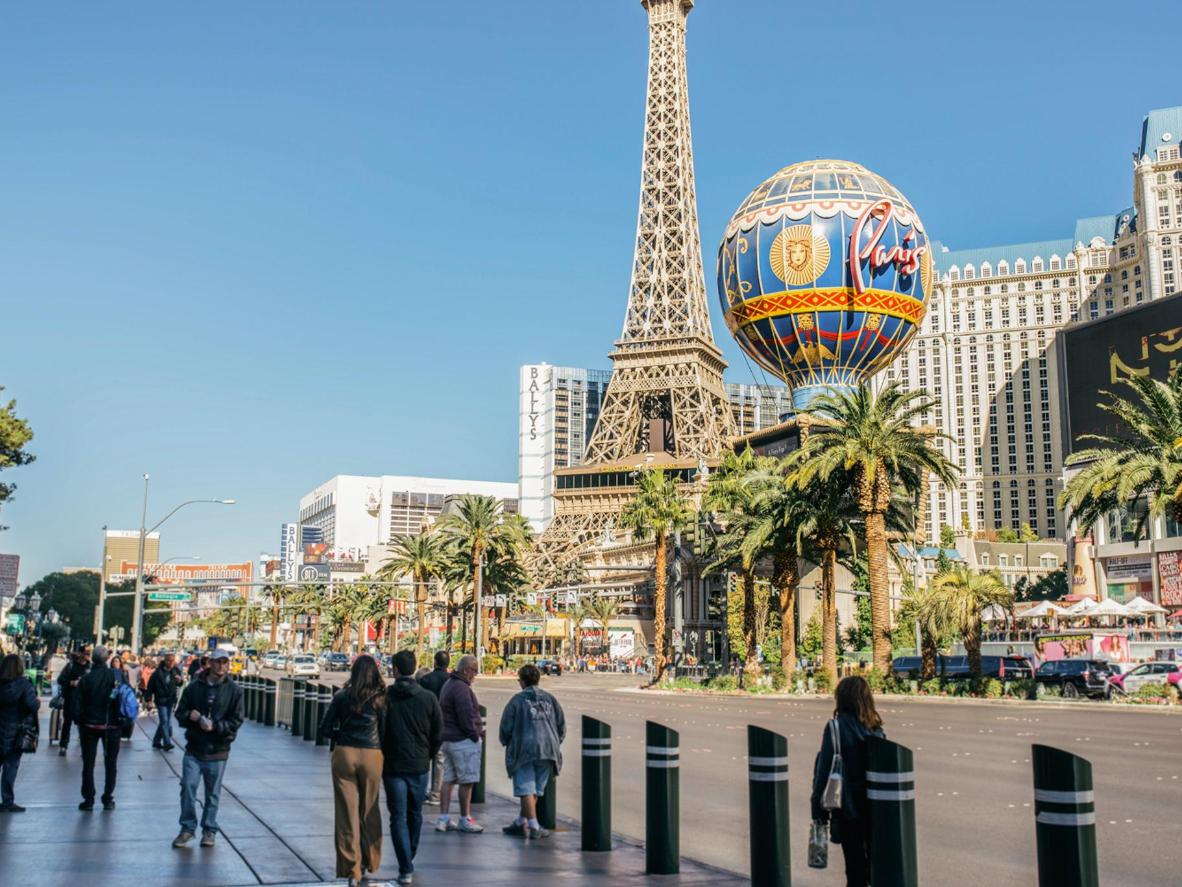 The Strip, Las Vegas
For a 48-hour trip, it's probably best to choose a hotel located on or near the Las Vegas Strip. You have an amazing number of choices of where to stay in Vegas, and competition can be fierce in this market. As long as you book somewhat in advance, you should be able to find plenty of attractive offers.
For example, some hotels with casinos discount their rooms substantially. They're betting you'll spend more money gambling on-site than you would on the room itself. Depending on your luck, they may be right.
See a show or take a tour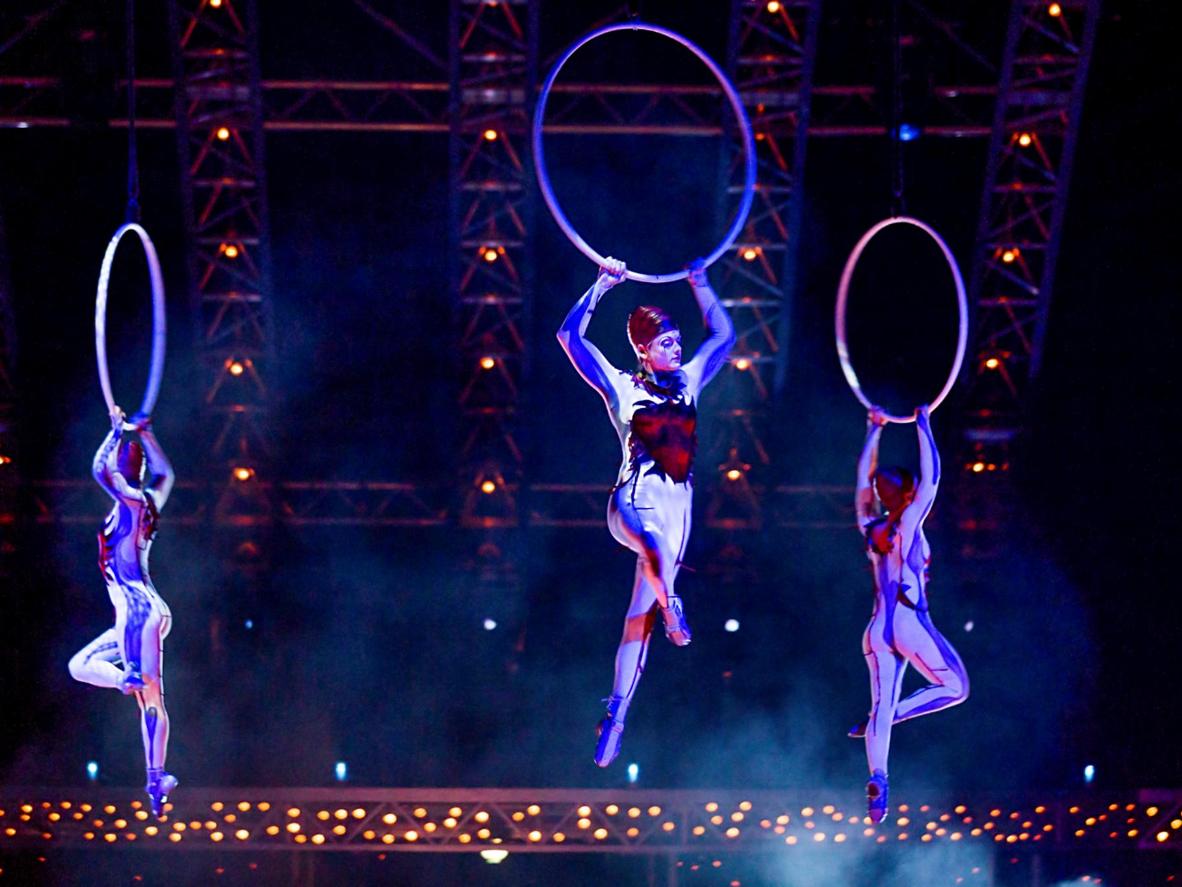 Cirque du Soleil, Las Vegas
You definitely won't get bored during your 48-hour stay, but purchasing tickets ahead of time whenever possible can help you avoid waiting times in lines and maximize your fun. A great place to start is by scheduling an airport taxi to take you straight to your hotel and into the action.
Check out the many attractions offered and see what appeals to you. When it comes to top-tier shows, Cirque du Soleil is always a crowd-pleaser, but new shows continually rotate in so you won't lack options. One of your favorite or forgotten singers—or a tribute act of them—might be playing two shows a night for weeks on end.
If you don't feel like you have time for a full-length performance, try a quirky activity like the axe-throwing experience, or engage your rage and smash stuff for fun with the wreck room experience.
Perk up with a dip in the pool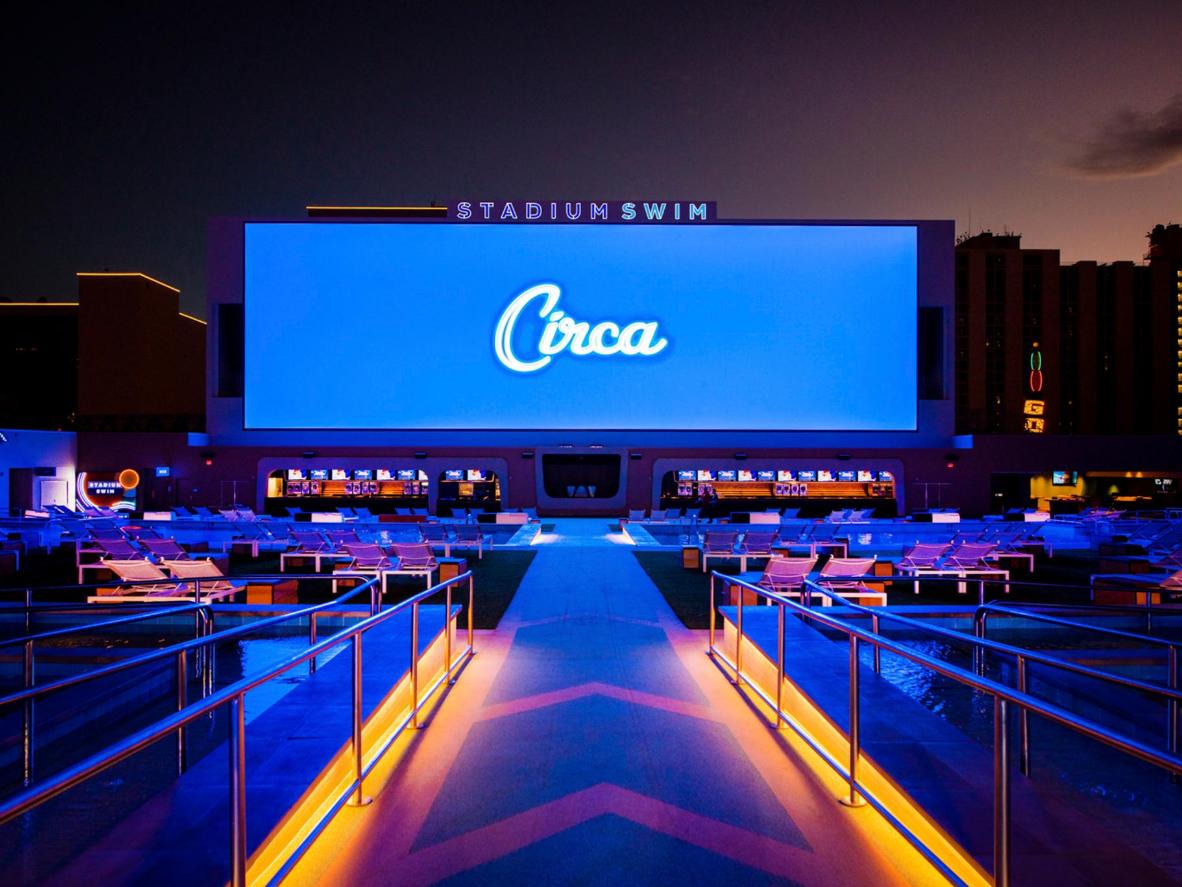 Stadium Swim, The Wynn, Las Vegas
With so many places to go for a swim, it's impossible to pick the best pool in Las Vegas. If you're traveling without kids, the new Circa Resort & Casino offers an adults-only Stadium Swim outdoor poolside experience with a massive screen perfect for watching sporting events.
If gambling poolside is your goal, The Wynn Las Vegas is a good full-service choice, with the option of reserving a luxurious cabana. Some pools close for the winter, but you'll always be able to find heated outdoor pools, as well as plenty of smaller indoor pools. Some hotels offer day rates, so you don't necessarily need to be a guest to enjoy the water.
Dance the night away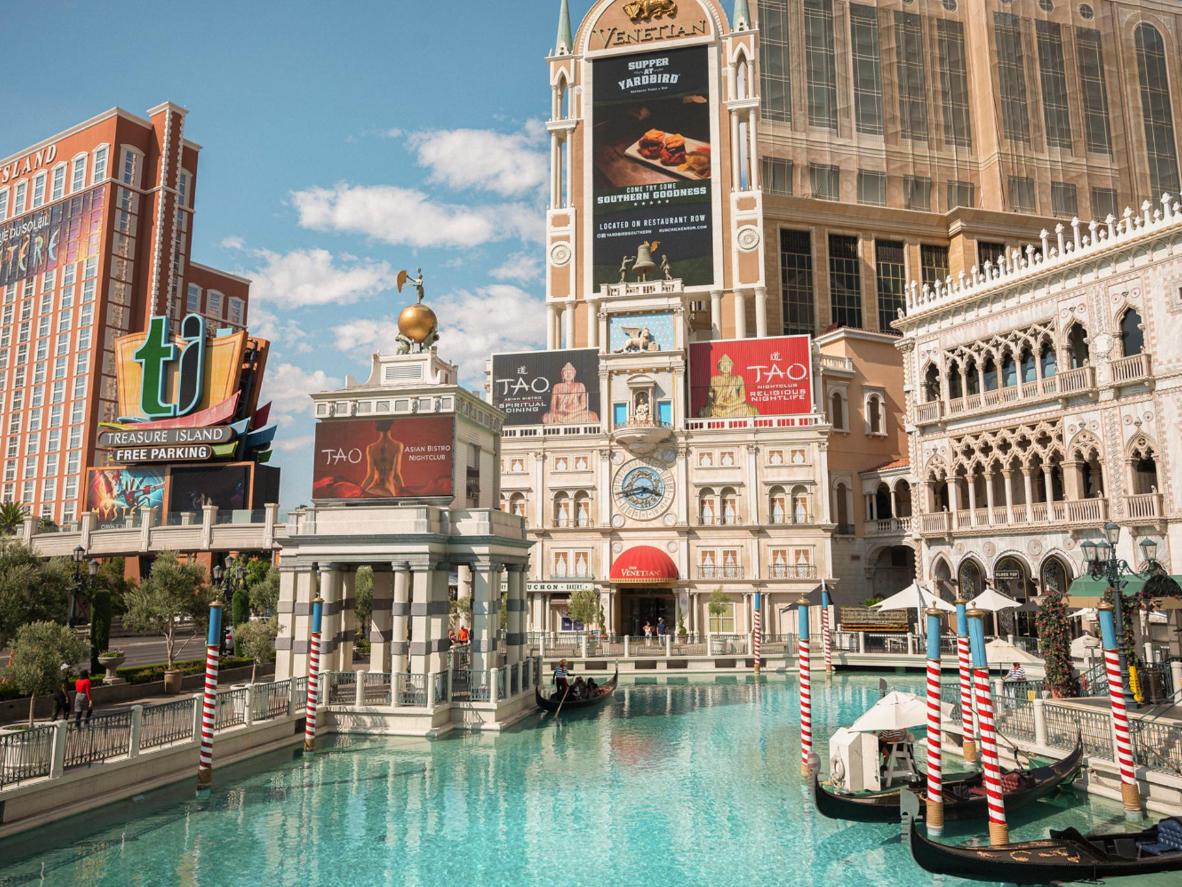 Tao, The Venetian Resort, Las Vegas
DJs have become a massive draw in Las Vegas, with venues like Hakkasan attracting EDM superstars like Tiesto and Calvin Harris. These kinds of events, which don't start pumping on all cylinders until well after midnight, can be pricey. But they offer a truly unique experience. One standout, smaller option is the nightclub Tao, located inside The Venetian Resort Las Vegas. This place feels like you're attending a rave inside a luxurious Buddhist temple that's littered with flower petals. If you're staying at The Venetian, it won't hurt to ask the concierge if they can put you on the guest list.
If you aren't able to buy tickets ahead of time for a full club experience, ask your hotel's concierge which clubs are easier to get into on short notice. You'll find that the concierges in Vegas really do have a lot of helpful inside information.
Pamper yourself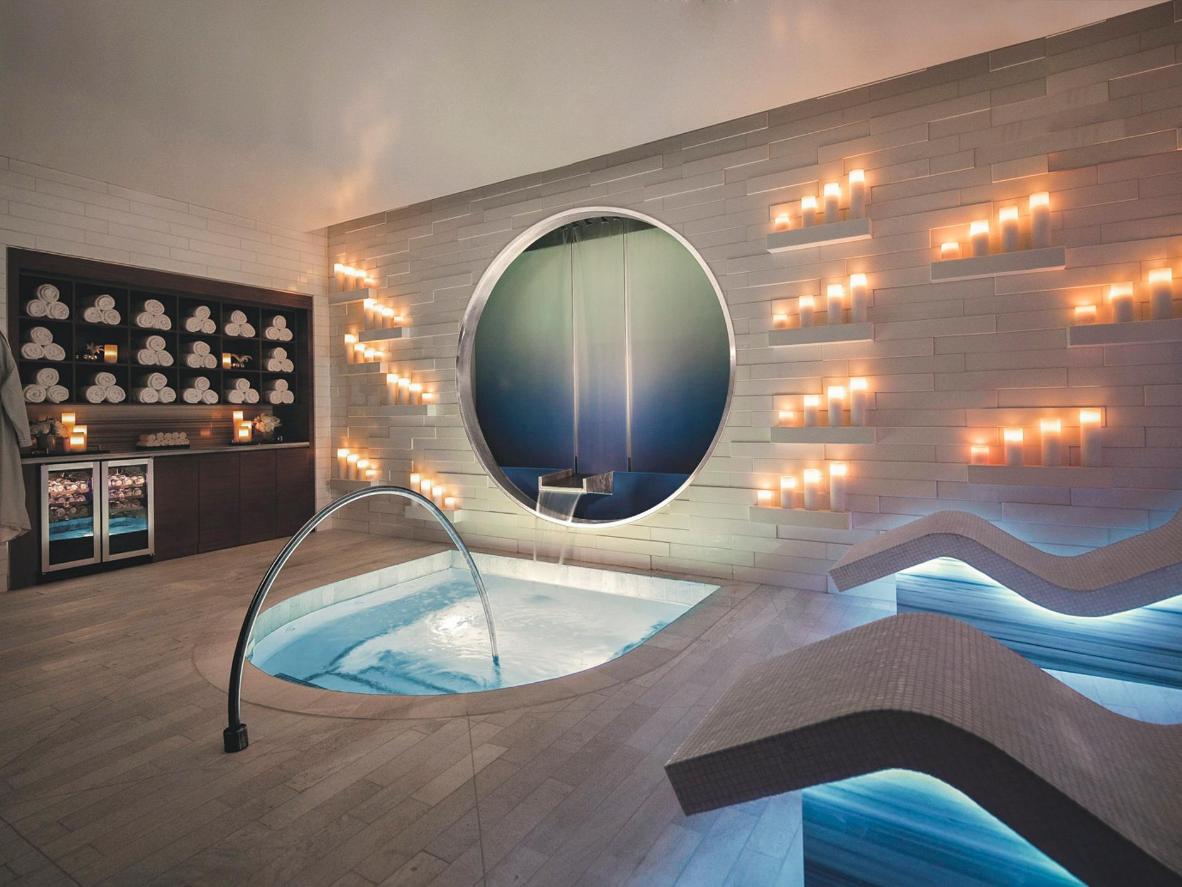 Vdara Hotel & Spa at ARIA, Las Vegas
Don't be surprised if you finally check the time and realize it's four in the morning. You may not get a lot of sleep during your 48 hours, but you can keep yourself in top shape by scheduling a spa break.
Centrally located, the Vdara Hotel & Spa at ARIA Las Vegas has no casino on-site, but it does offer an elegant and calming spa oasis where you can recover from sensory overload. Treat yourself to a healing marine detox mineral wrap or a gemstone clay mask. Or just recharge with a massage and a mani-pedi before heading back into the excitement.
Eat all you can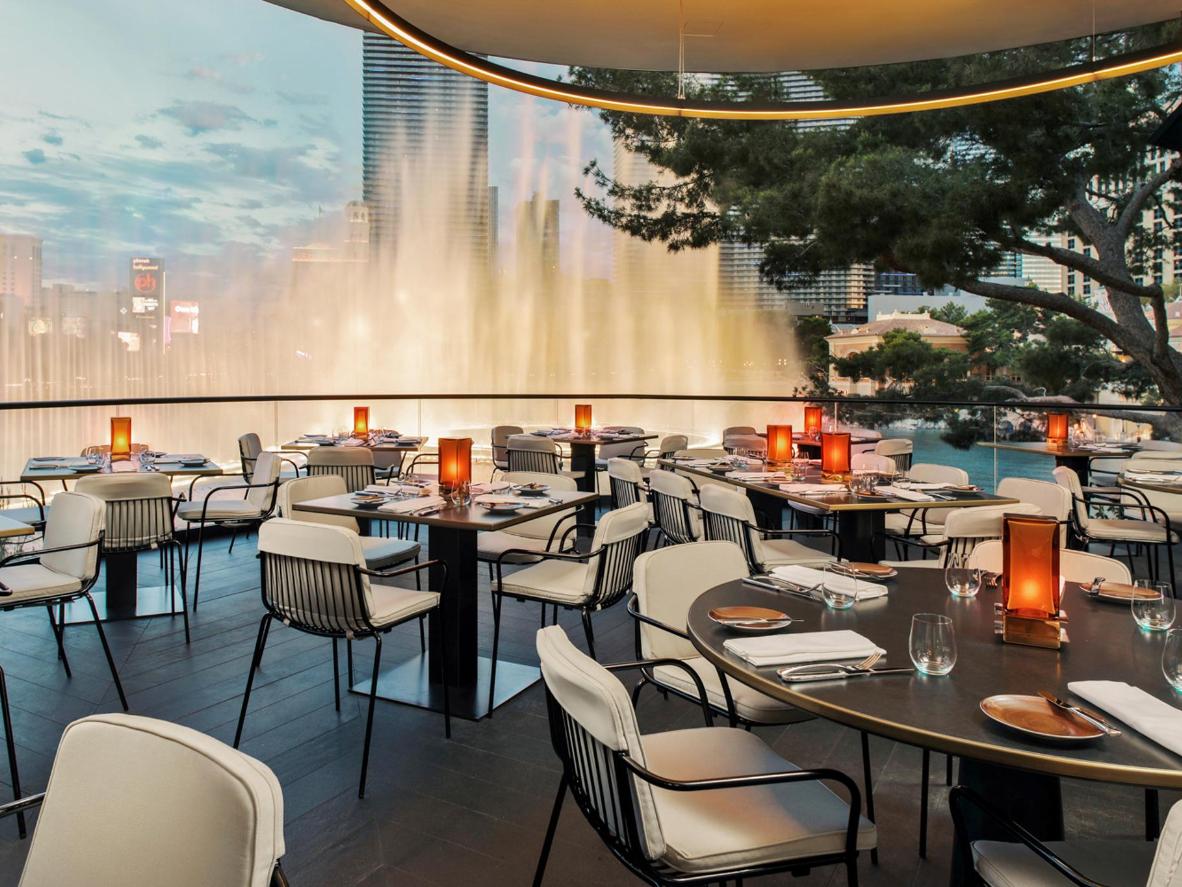 Buffet restaurant, Bellagio, Las Vegas
Eating a lot on a trip to Las Vegas isn't mandatory, but it's strongly encouraged by a string of legendary all-you-can-eat buffets. On the pricier side are lavish options like the Buffet at Bellagio. Another top gourmet choice is The Buffet at Wynn, with 15 live cooking stations. There's even a latke station with toppings like smoked salmon or Wagyu beef for fans of fried potatoes – which is nearly everyone.
If you lost more than you expected at the blackjack table, you'll find surprisingly good budget buffets in Vegas. And if you're feeling especially festive, consider a niche brunch option like the campy Drag Brunch at Señor Frog's.
See The Strip – from above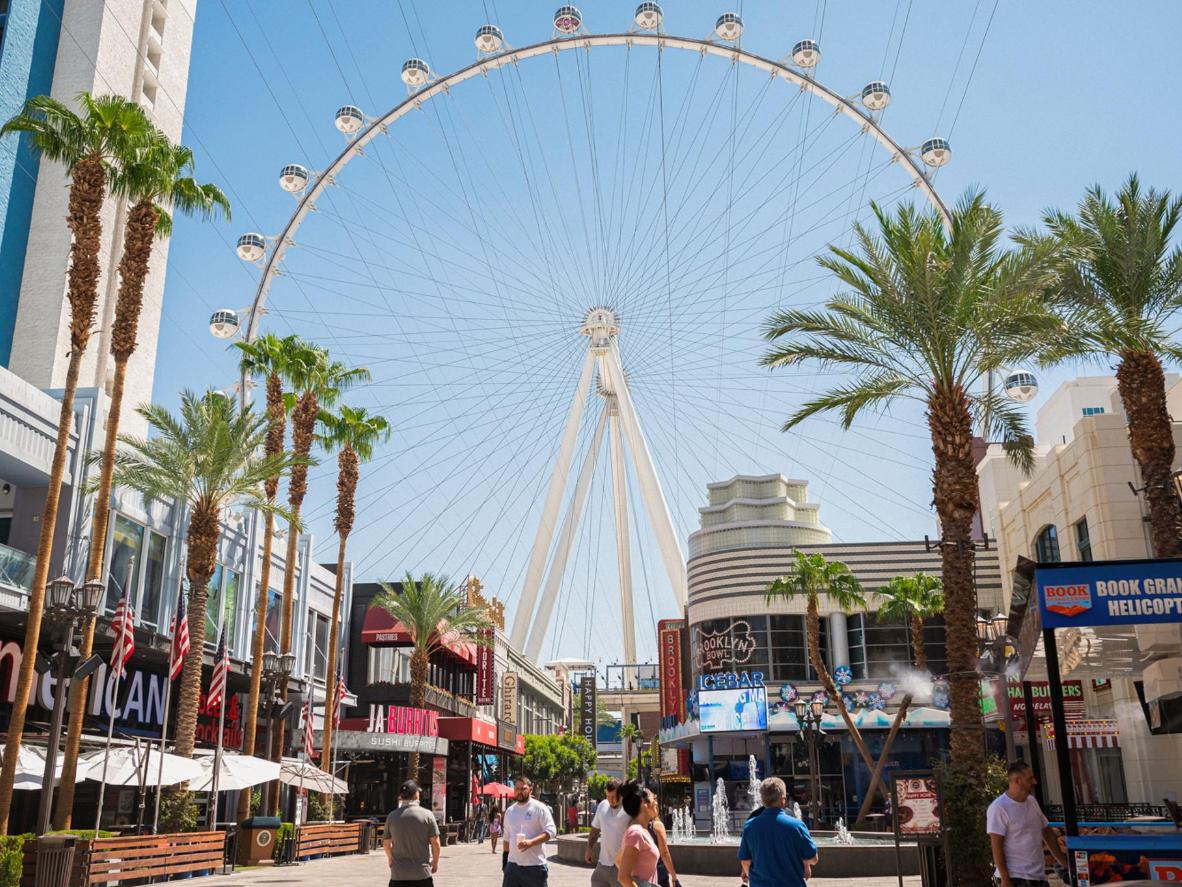 High Roller, Las Vegas
Turn on your fitness tracker and make sure to record those steps while walking The Strip – it's nearly four miles long. To give your legs a rest and your eyes a treat, consider approaching it from a unique vantage point. You can arrange a helicopter ride at night or take a whirl in the High Roller ferris wheel to get a dazzling view of this neon desert oasis. The pods on this ferris wheel don't feel like a carnival ride. They're comfortable and air-conditioned. Some even have bartenders.
When your 48 hours are up, head back to the airport. You probably won't have accomplished all that you intended during your time in Las Vegas, but you'll still be able to pull the lever on a few slot machines while you wait for your flight to take off. And you'll have earned a nice, long nap on the flight home.
Make it happen
A direct flight to McCarran International Airport is an hour from Los Angeles, two hours from Seattle, and about five hours from New York

You can reserve an airport taxi at the airport in advance to get you quickly into the city

Bring an extra comfy pair of shoes – you'll be doing a lot of walking