Two days in the Big Apple may only be enough to scratch the surface, but with this concise and fun-packed 48-hour itinerary, you'll make the most of the time you have and get a taste of the city. Ranging from cultural landmarks to comedy shows and classic must-see sights, here's the best of NYC to cover in two days.
Day 1
Zucker's Bagels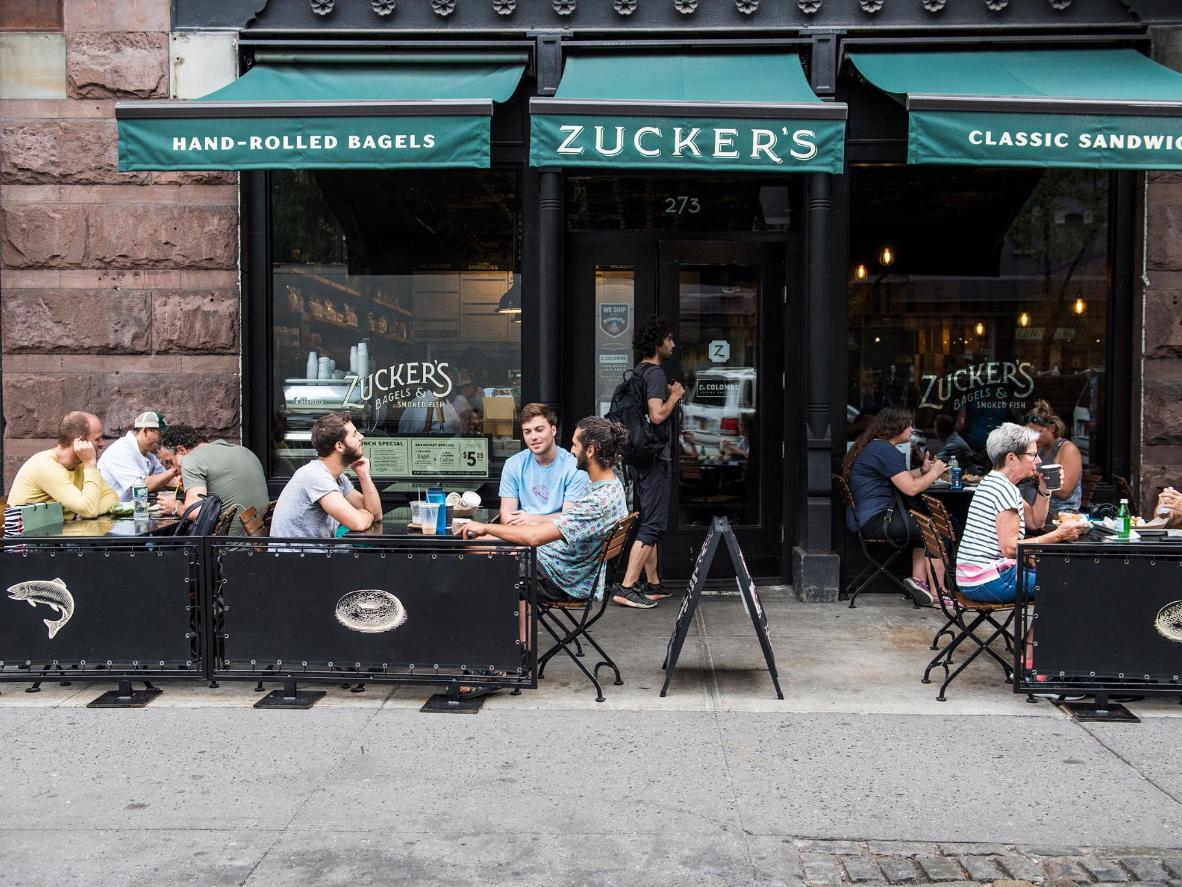 You may have to wait in line for the popular Zucker's Bagels (there are several branches in Manhattan), but once you step inside the subway-tiled, downtown delicatessen interior and check out the menu, you'll understand why. The hand-rolled, kettle-boiled, and generously topped bagels feature mouthwatering combinations of "schmears." Dig into toasted bagels overflowing with chopped tomatoes and creamy guacamole, egg yolk and crispy bacon, or cream cheese with a variety of smoked fish. Locals love the Nova Scotia on pumpernickel.
Statue of Liberty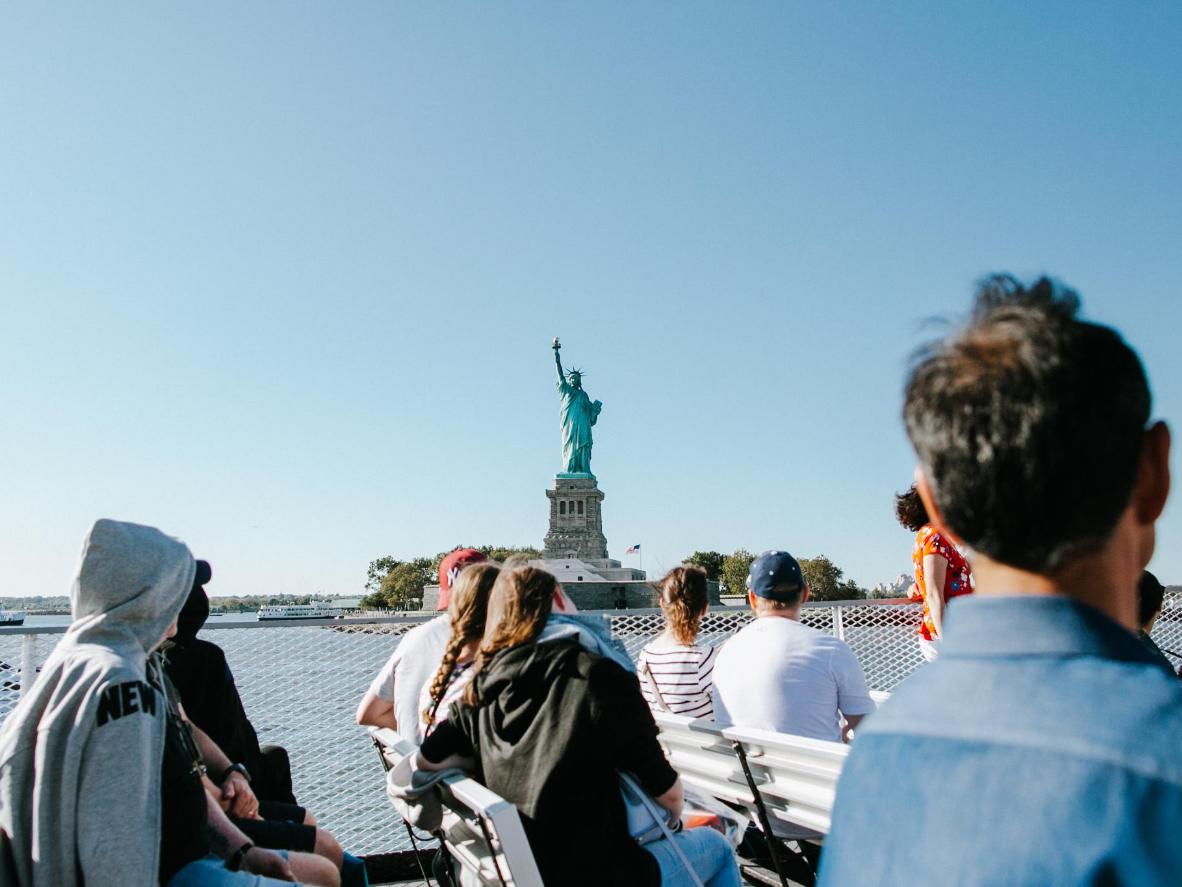 This immense copper statue of a torch-bearing woman was gifted by the French in 1886 and has since come to symbolize freedom. Climb 354 steps to the crown for stunning views across New York Harbor, then visit the museum located in the pedestal.
Brooklyn Bridge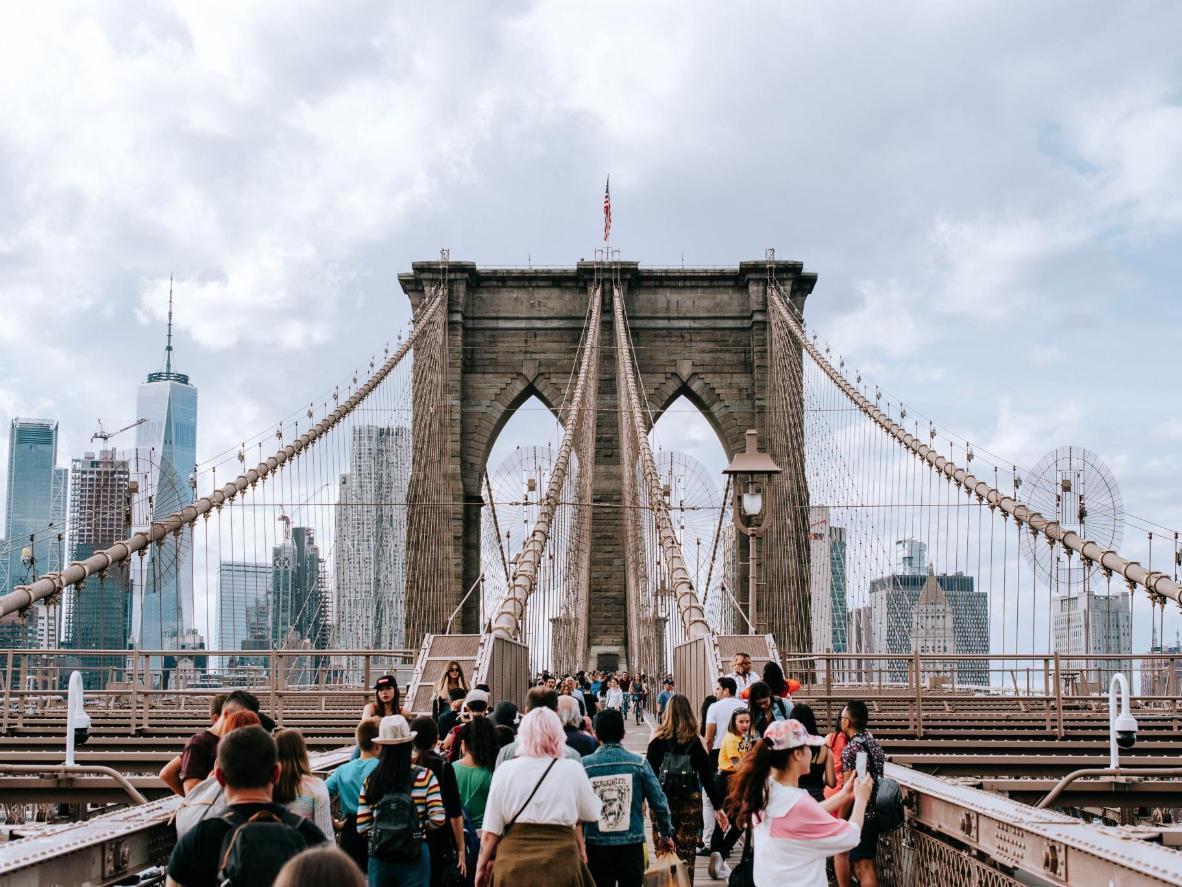 This beloved and much-photographed suspension bridge is an even more captivating sight in real life. Walk across this National Historic Landmark at sunrise to beat the crowds or at sunset to snag classic souvenirs from gathering street vendors.
Brooklyn Museum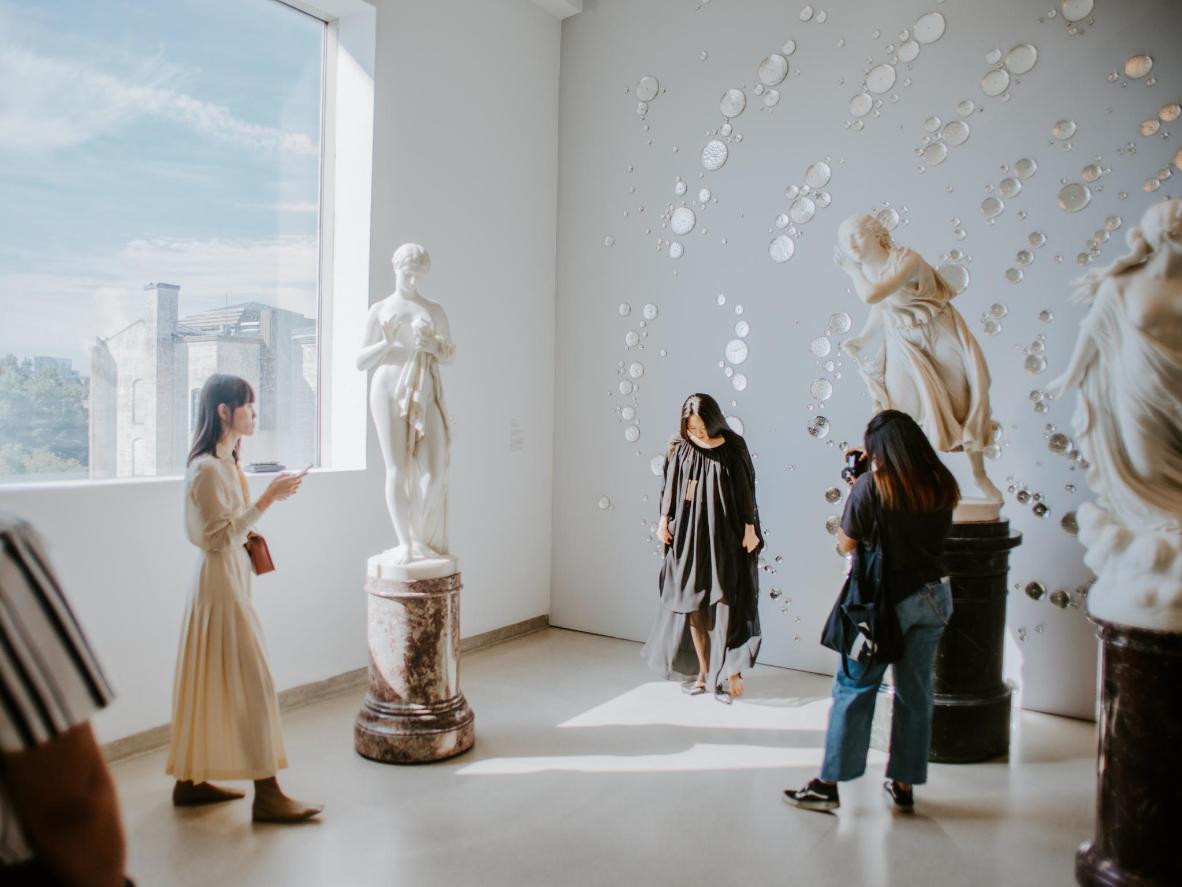 This internationally renowned gallery is a cultural treasure trove, housing 1.5 million works of art and artifacts. Ponder Judy Chicago's famed feminist installation, The Dinner Party, then attend a pop-up concert or salsa dancing class.
Brooklyn Burgers & Beer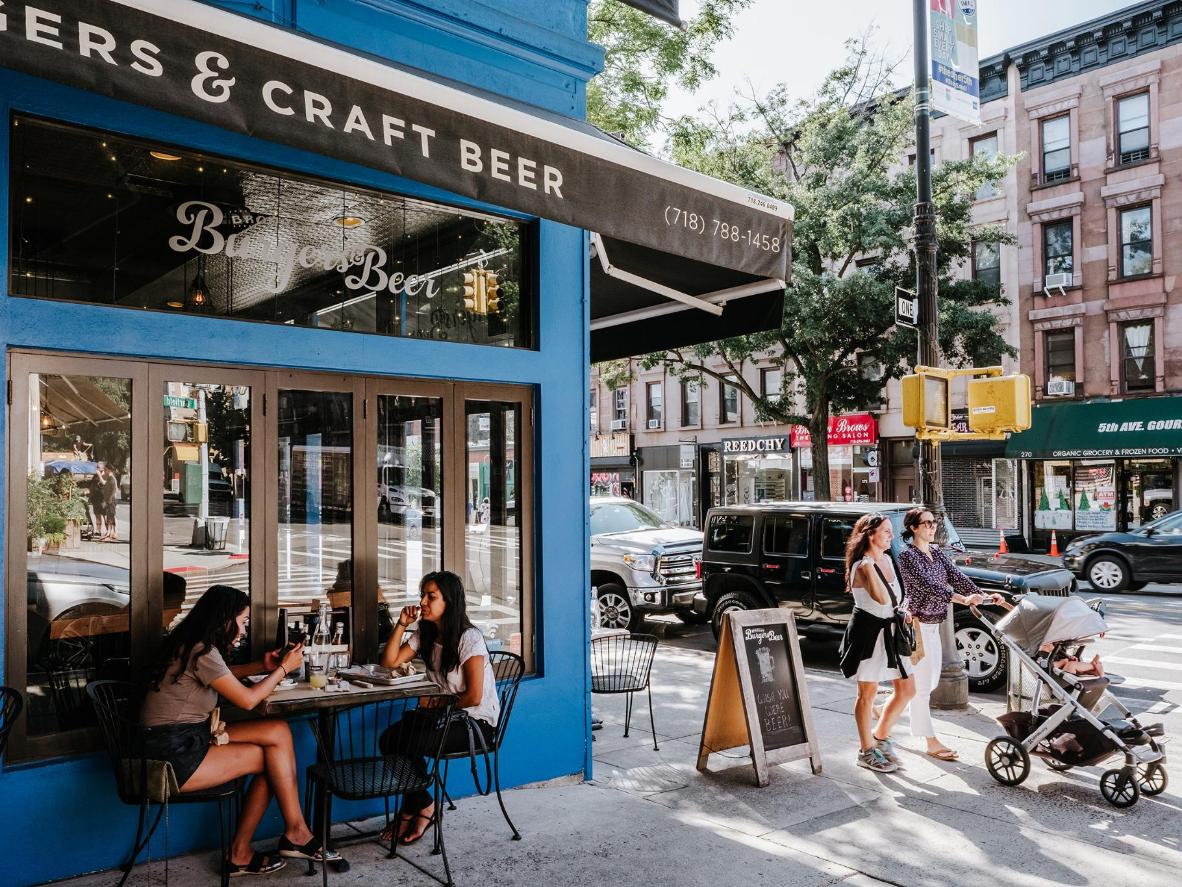 For quality burgers and craft beer, this inconspicuous burger bar in Park Slope has proven a hit with locals and tourists alike. Whether it's grass-fed beef, cage-free chicken, or vegan cheese, every seasonal ingredient is sourced locally and sustainably. You can even build your own burger, served with loaded fries and delicious slaw.
Lips Drag Queen Show Palace Restaurant & Bar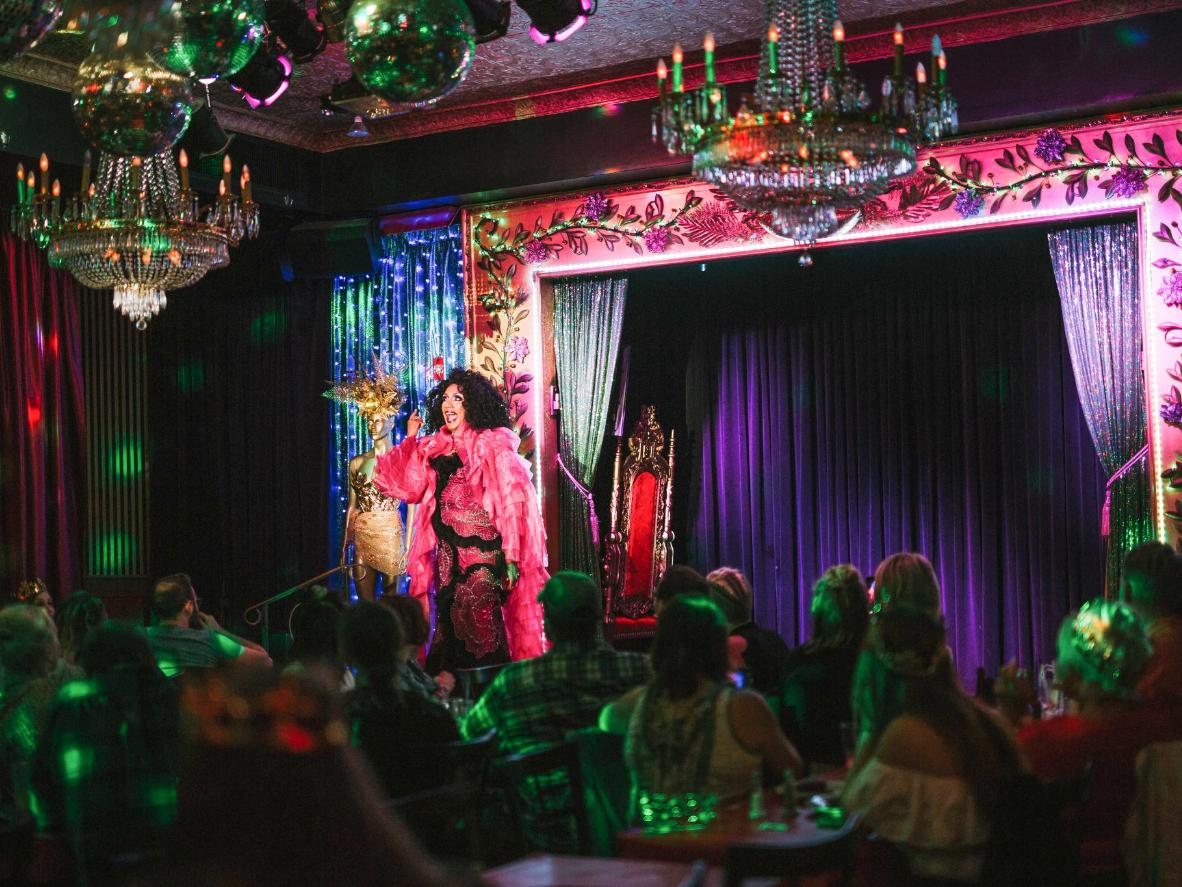 Offering nightly drag shows and glamorous dining experiences, this glitzy venue guarantees a great night on the town in Manhattan. There are themed nights with celebrity impersonators and games of Bitchy Bingo, three-course dining specials, and a "Boozy Brunch" with unlimited bloody marys and mimosas on Sundays.
Day 2
La Bonbonniere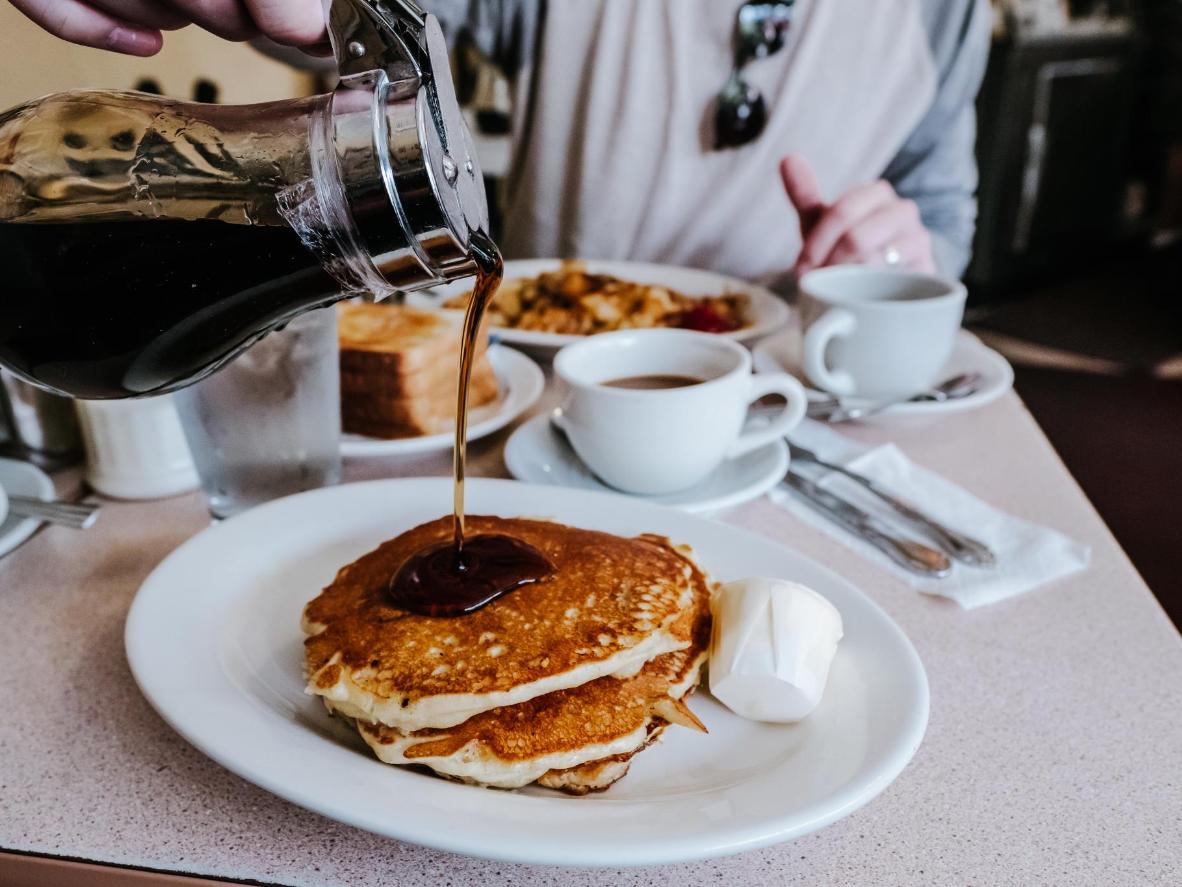 While other breakfast spots compete for the most photogenic dishes or fashionable interiors, this down-to-earth diner keeps things simple. Think hearty stacks of pancakes, fluffy French toast, and eggs cooked just how you like them. Not to mention bottomless coffee, crispy bacon, and homemade, fresh-out-of-the-fryer fries for a proper diner feast.
Metropolitan Museum of Art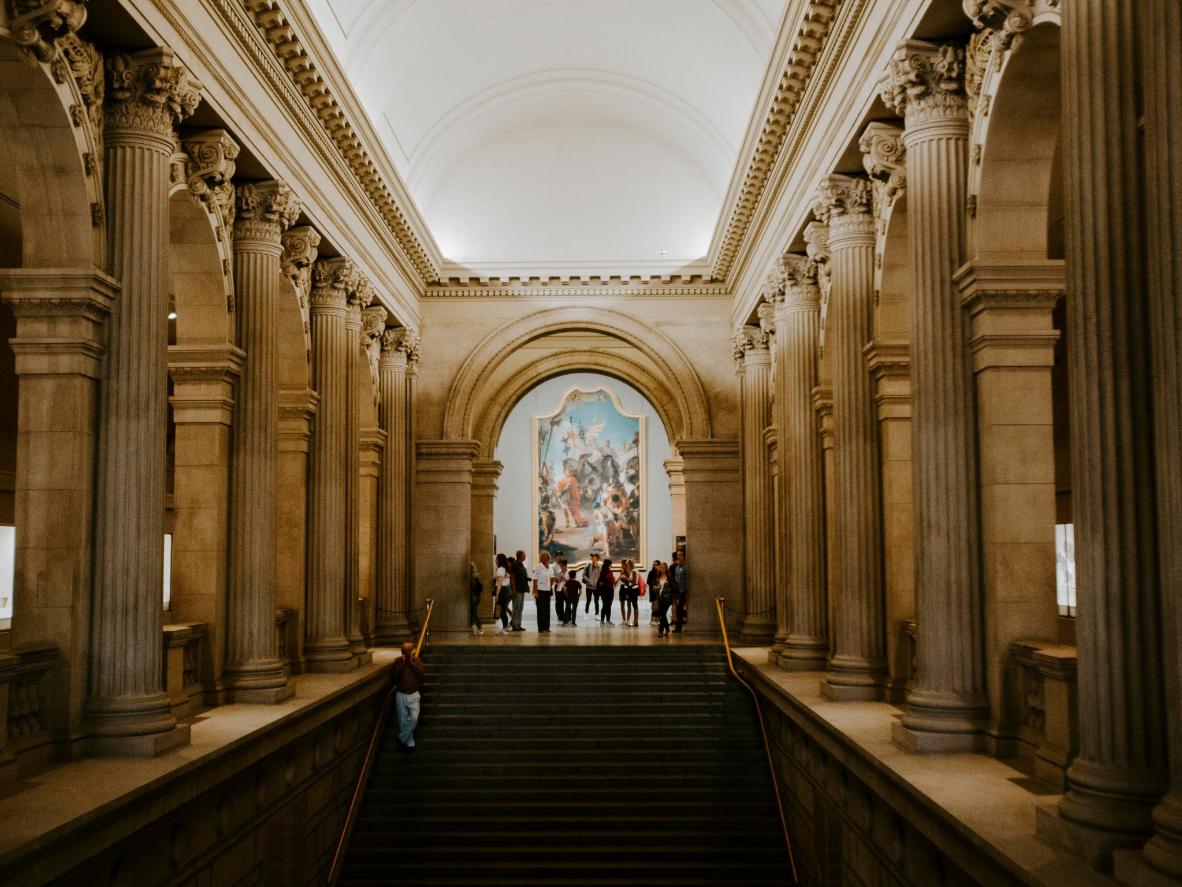 The Met invites you to explore more than 5,000 years of art from across the globe. Gaze at sculptures from ancient Rome, then view masterpieces by Leonardo da Vinci. Before you head out, stop by the rooftop to check out its art installations and exceptional view of the city.
What Goes Around Comes Around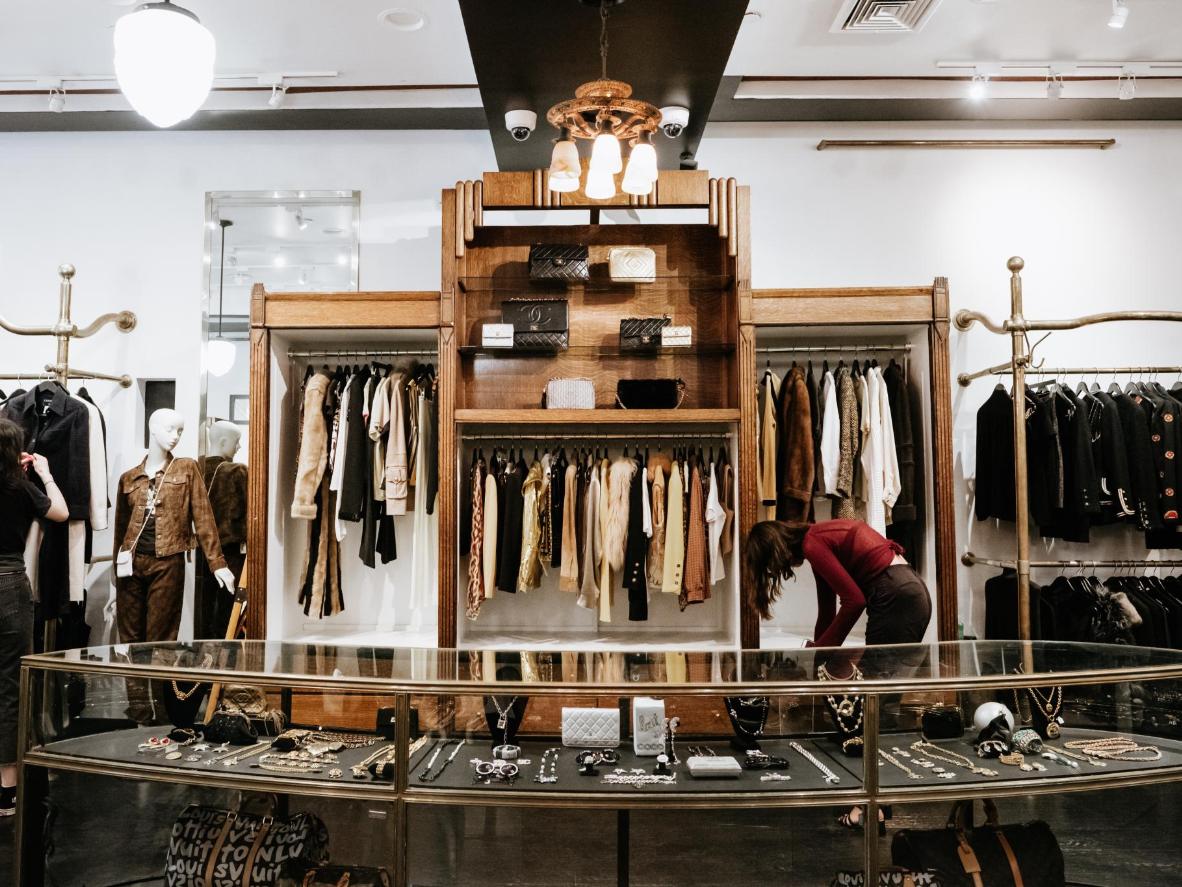 This store is fully stocked with everything from retro Americana outfits to vintage workwear. There's also a huge range of Chanel handbags, Victorian dresses, and silk scarves. Even if you're just browsing, the items are so carefully curated that you'll feel like you're wandering through a museum.
The Mall, Central Park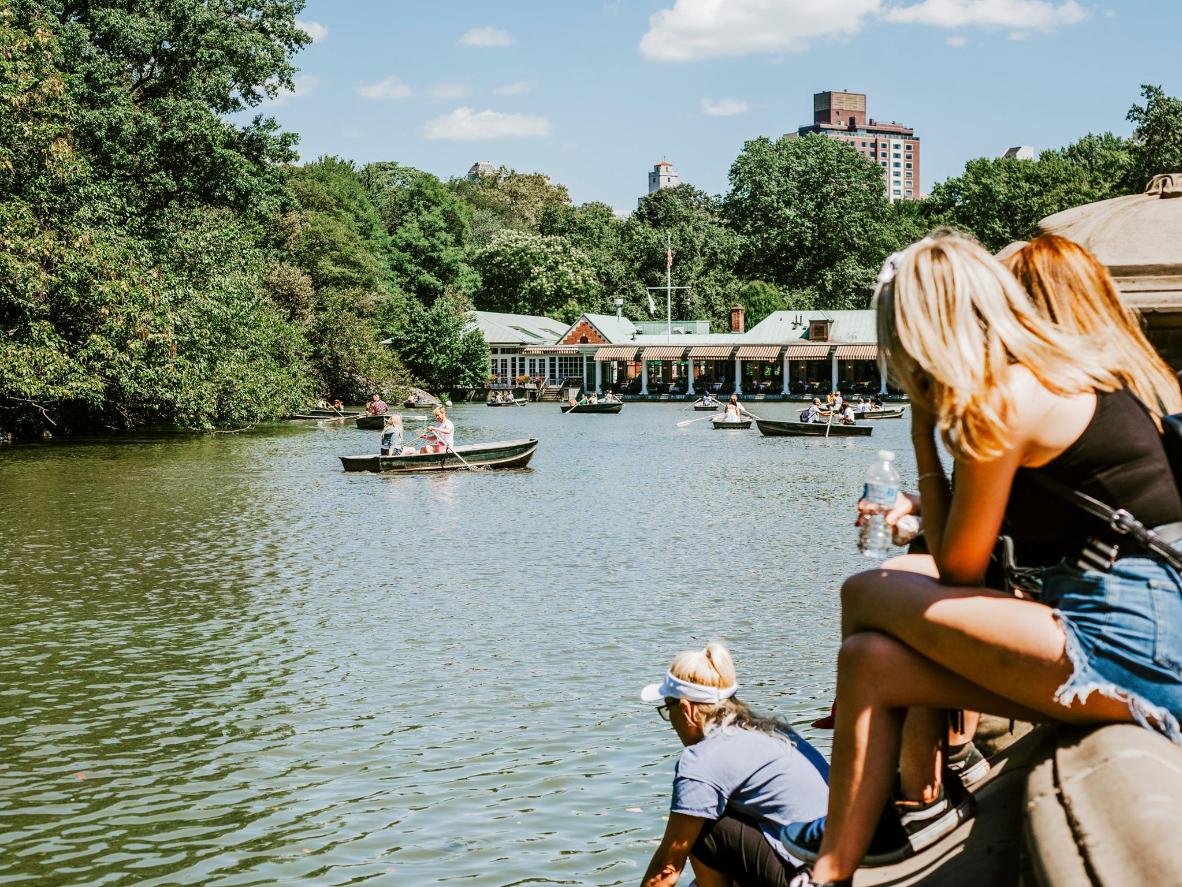 Not to be confused with a shopping mall, the Mall is an American elm-lined walkway cutting through the middle of Central Park. It was originally designed to allow horse carriages to easily pass through, but today it's more of an open-air corridor for walkers, skateboarders, rollerbladers, and street performers.
Corner Slice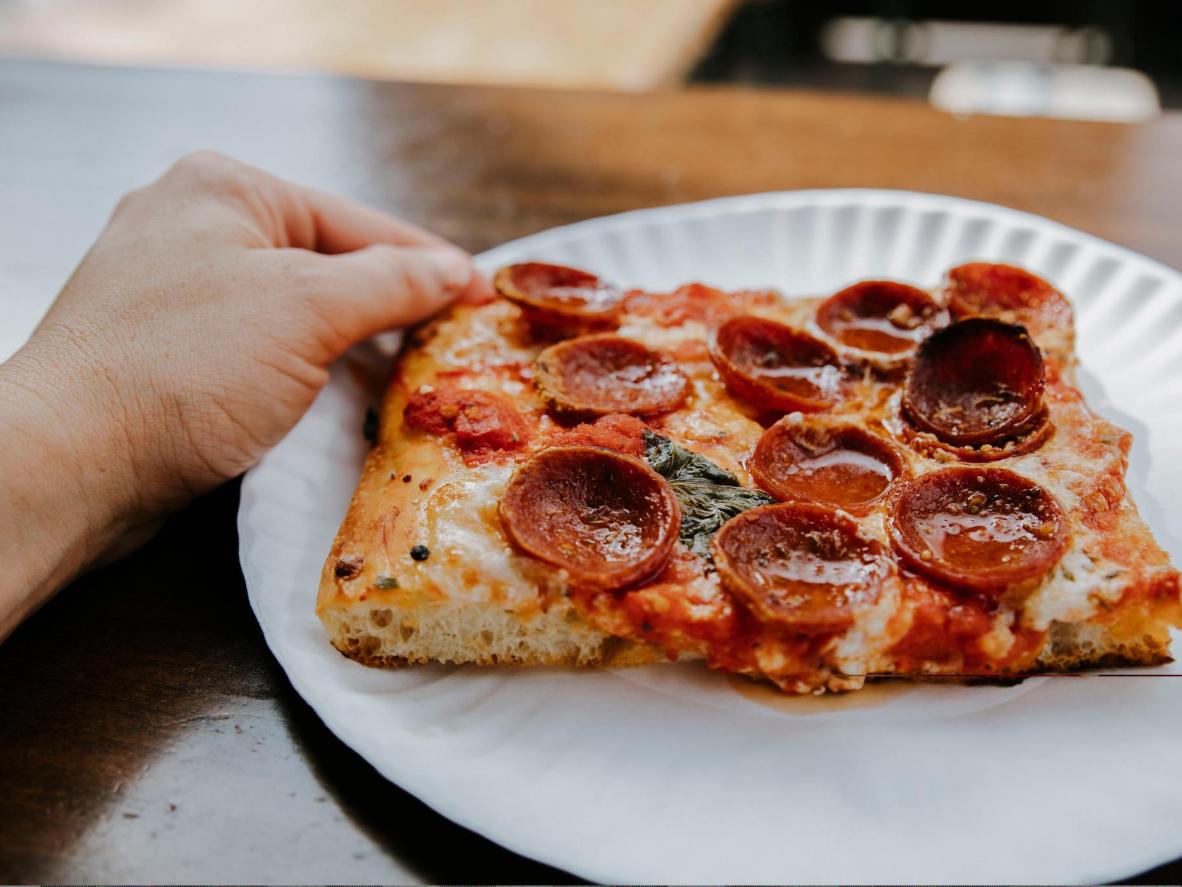 At Corner Slice, pizza is cut into large, doughy squares and served on paper plates in true NYC-style. Championing affordable eats in the enticing food hall that is Gotham West Market, this pizzeria is a testament to the power of the New York pizza slice. But this isn't the only draw – you can also get meatball sandwiches, cinnamon buns, and ice-cold root beer.
Otto's Shrunken Head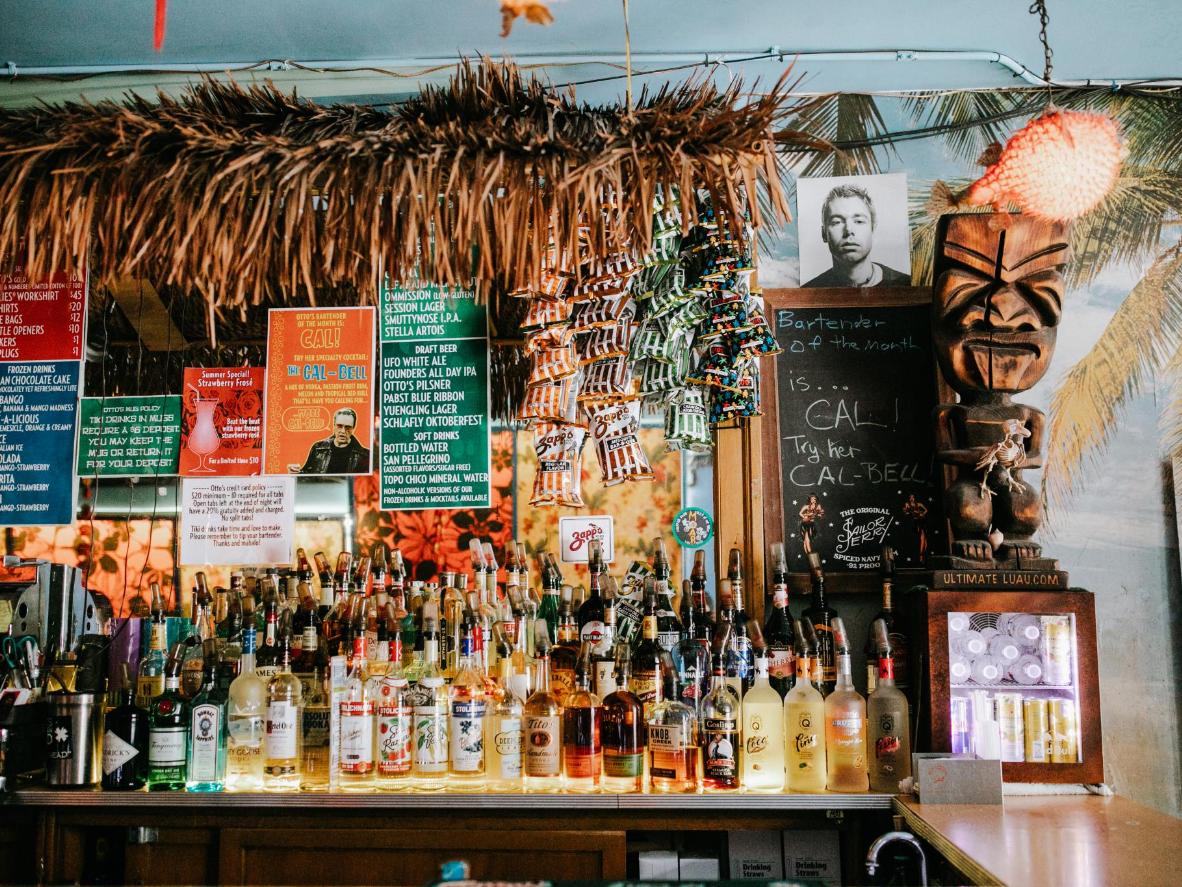 This rock-n-roll tiki bar makes for a lively night out, with an ever-eclectic mix of bands, DJs, and cultural events on the agenda, as well as strong tropical-inspired drinks. The kitschy décor adds to the cool dive bar atmosphere.
Caroline's on Broadway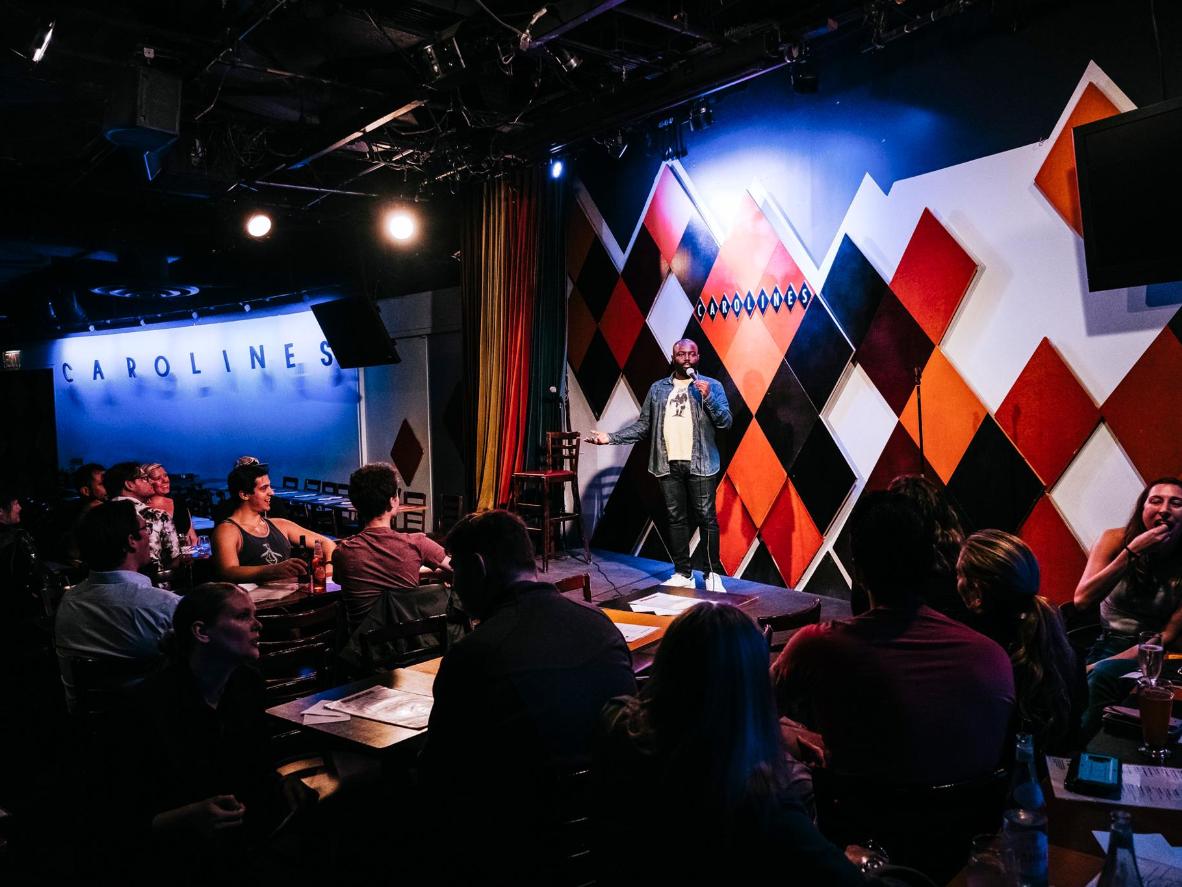 A venue known as a favorite testing ground for popular comedians trying out new material. Beware – front row audience members are likely to be targeted. Score the best seats by going for the dinner plus a show package (note: the package has a two drink minimum).
Getting there
NYC is served by JFK, LaGuardia, and Newark airports, each of which is served by a variety of transport routes. For JFK, there's the AirTrain, the subway, the Long Island Railroad or LIRR, and various buses. For LaGuardia (the closest airport to Midtown Manhattan), a combination of bus and subway is your best bet. And for Newark, you can choose between the AirTrain and New Jersey Transit train or bus. All airports are served by taxis – though if traveling during rush hour, factor in extra time for traffic.
Where to stay
The Bowery: treat yourself to some East Village grandeur with a suite at this revered, 5-star NYC establishment.
Concorde Hotel New York: find a place to crash just a few minutes' walk from the Lips Drag Queen Show Palace – a stylish and minimal suite at the highly rated Concorde Hotel.
NU Hotel: base yourself in Brooklyn after visiting the famous bridge and having a local burger with a stay at the slick and modern Nu Hotel near Park Slope.
Listen
Get ready for your city break with the ultimate NYC playlist.