Two days in Paris may not feel like enough. But for those blessed with 48 hours in the City of Light, we've curated the perfect itinerary that looks beyond the more obvious sights of the Eiffel Tower and Arc De Triomphe. From iconic Parisian cabaret, the Moulin Rouge, to pretty pâtisseries and boulangeries serving treats like pistachio croissants – here is the best of Paris to cover in two days.
Day 1
Au petit Versailles du Marais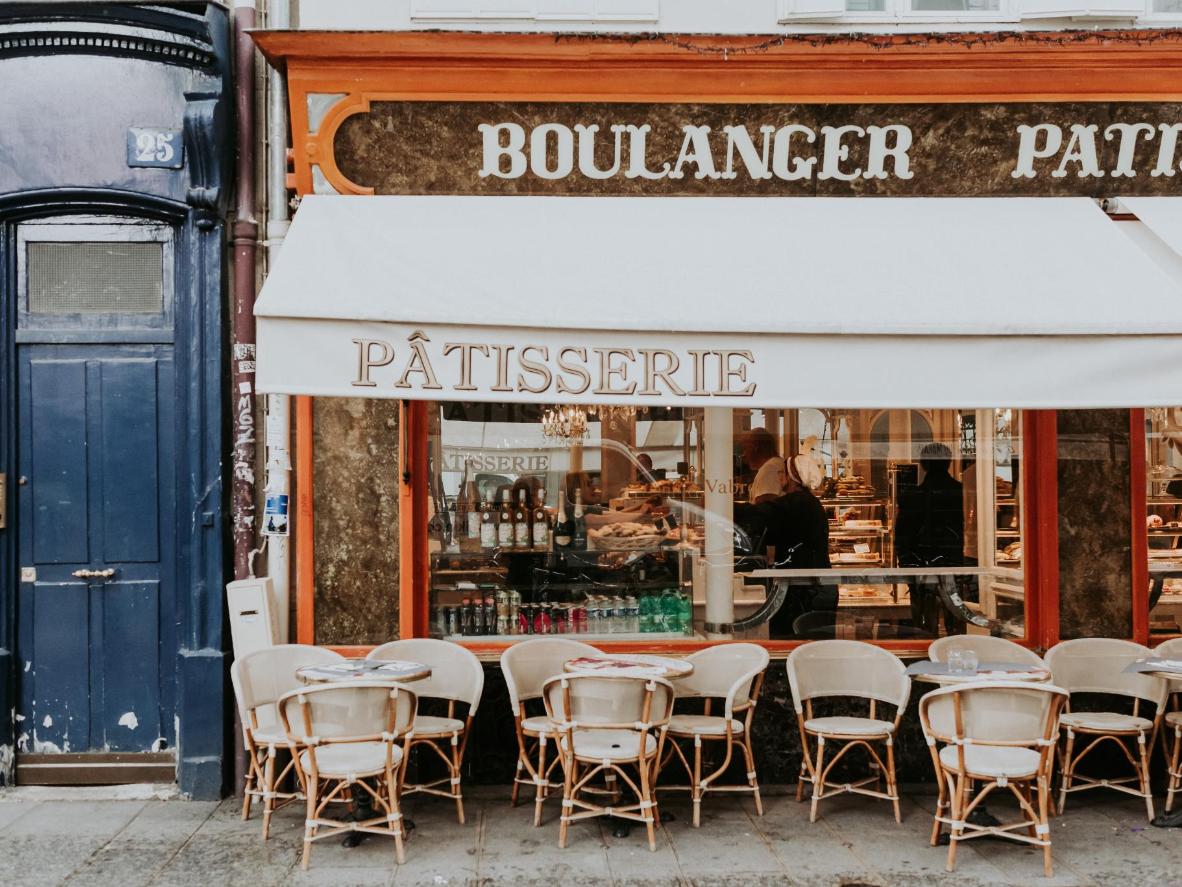 Au petit Versailles du Marais, Paris
Step back in time with a visit to this quintessentially Parisian and historic boulangerie, pâtisserie, and salon de thé (tearoom). Housed within a shop dating back to 1850, its ceilings are adorned with beautiful tiles and grand chandeliers, while the delectable treats are equally eye-catching. Don't miss the traditional baguette or—if you'd prefer something sweet—the pistachio croissant, the chocolate éclair, or the creamy and light Paris-Brest (choux pastry filled with praline cream).
National Museum of Natural History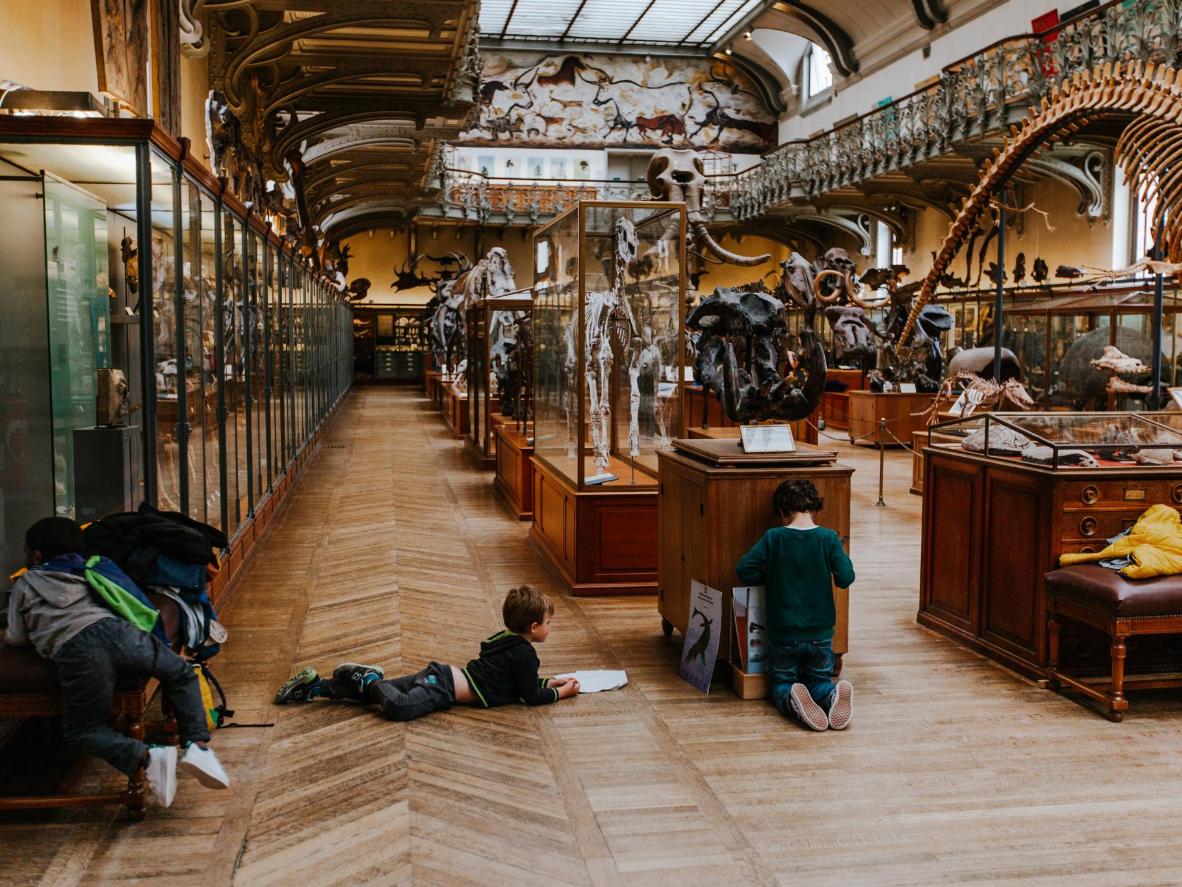 National Museum of Natural History, Paris
This museum is actually split across a number of different buildings and institutions across France. Here, at the birthplace of the museum, you can walk among life-size skeletons, examine fossils, and admire natural crystals and gemstones. The 7,000 animal specimens on display and the interactive virtual reality exhibit also make it a great educational day out for young explorers.
The Louvre Museum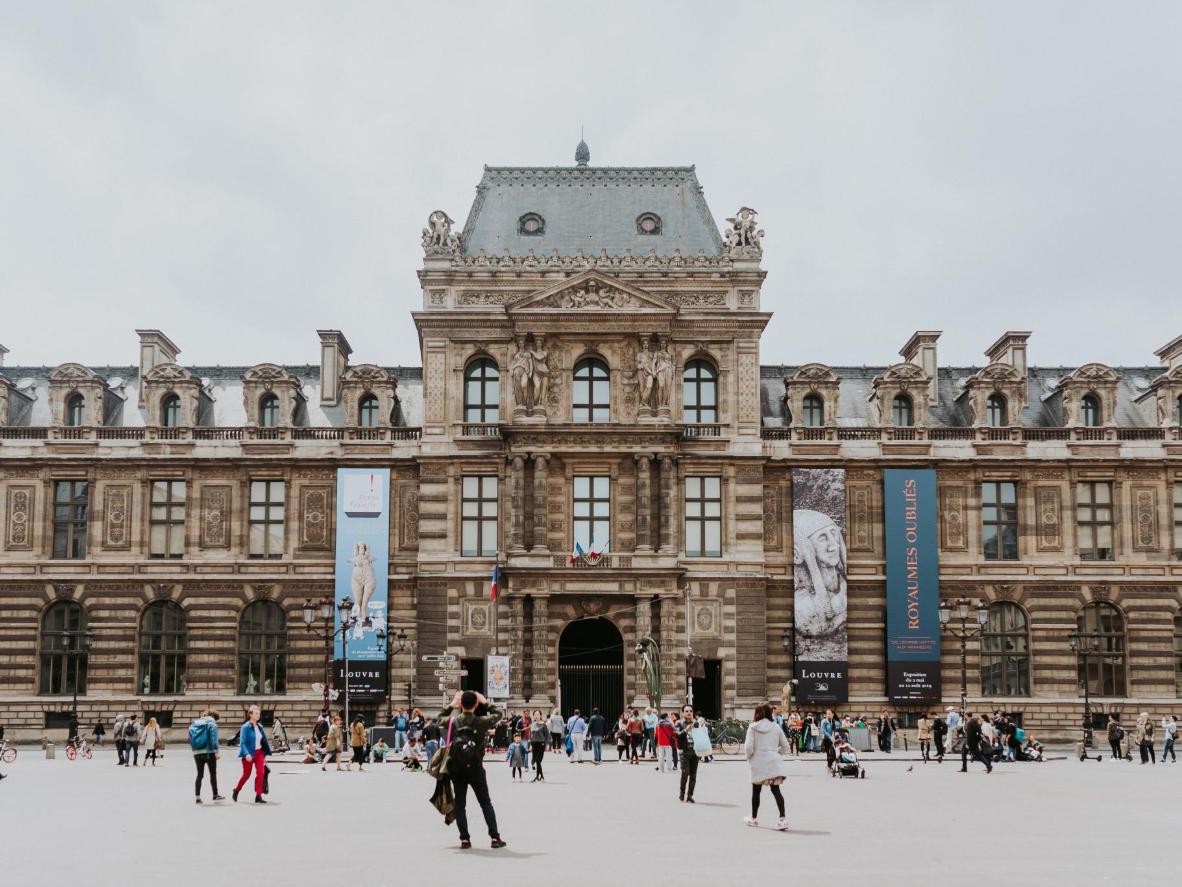 The Louvre Museum, Paris
The Louvre is an obvious but still unmissable choice when visiting Paris. Home to some of the best-known works of art in history, it holds the title as the most visited museum in the world. Spend hours exploring its hallowed halls, finding out first-hand if the Mona Lisa really does follow you with her eyes, and marveling at the craftsmanship of the Venus de Milo.
Carrousel du Louvre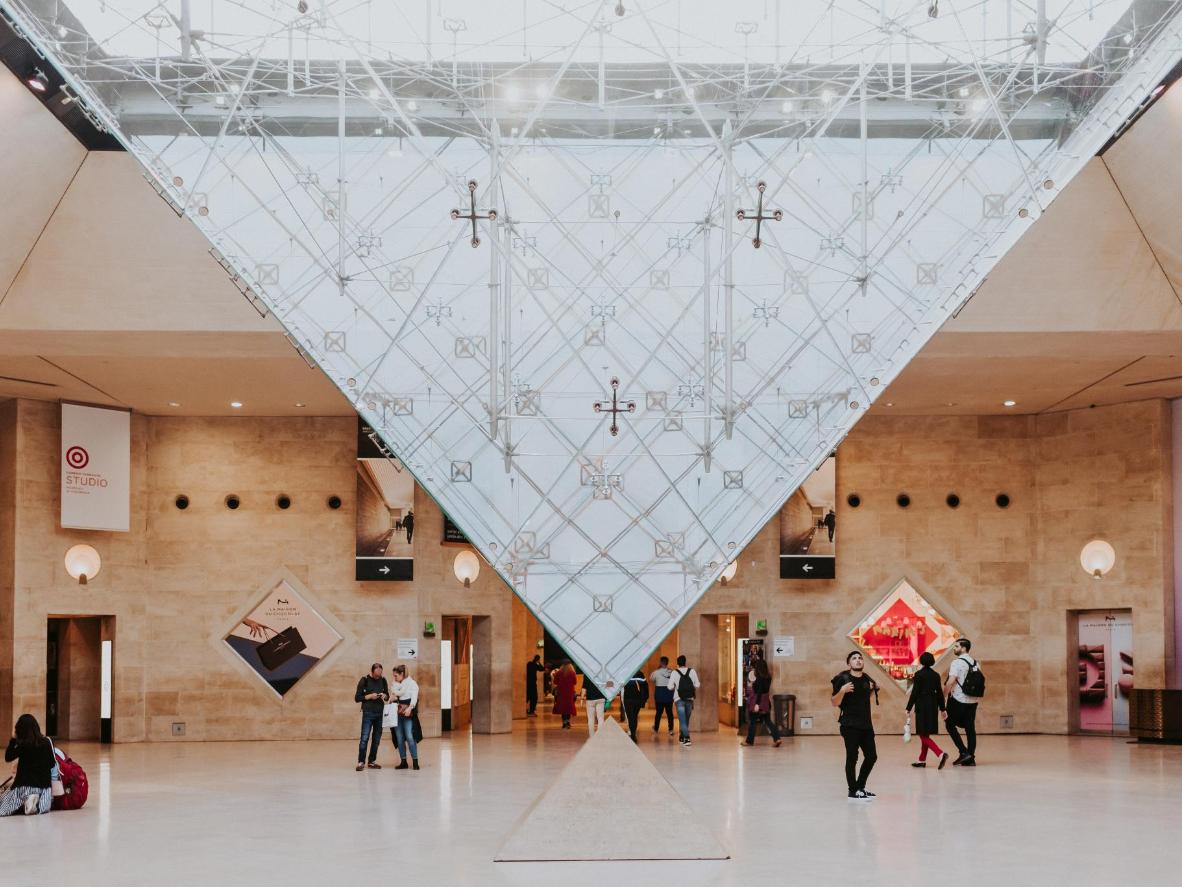 Carrousel du Louvre, Paris
This underground mall is home to the Inverted Pyramid created by artist Ieoh Ming Pei, also famous as the skylight in The Da Vinci Code. Shopping enthusiasts will be thrilled with the selection of high-end stores here, such as Lacoste, Sandro, and Printemps du Louvre.
Jardin des Tuileries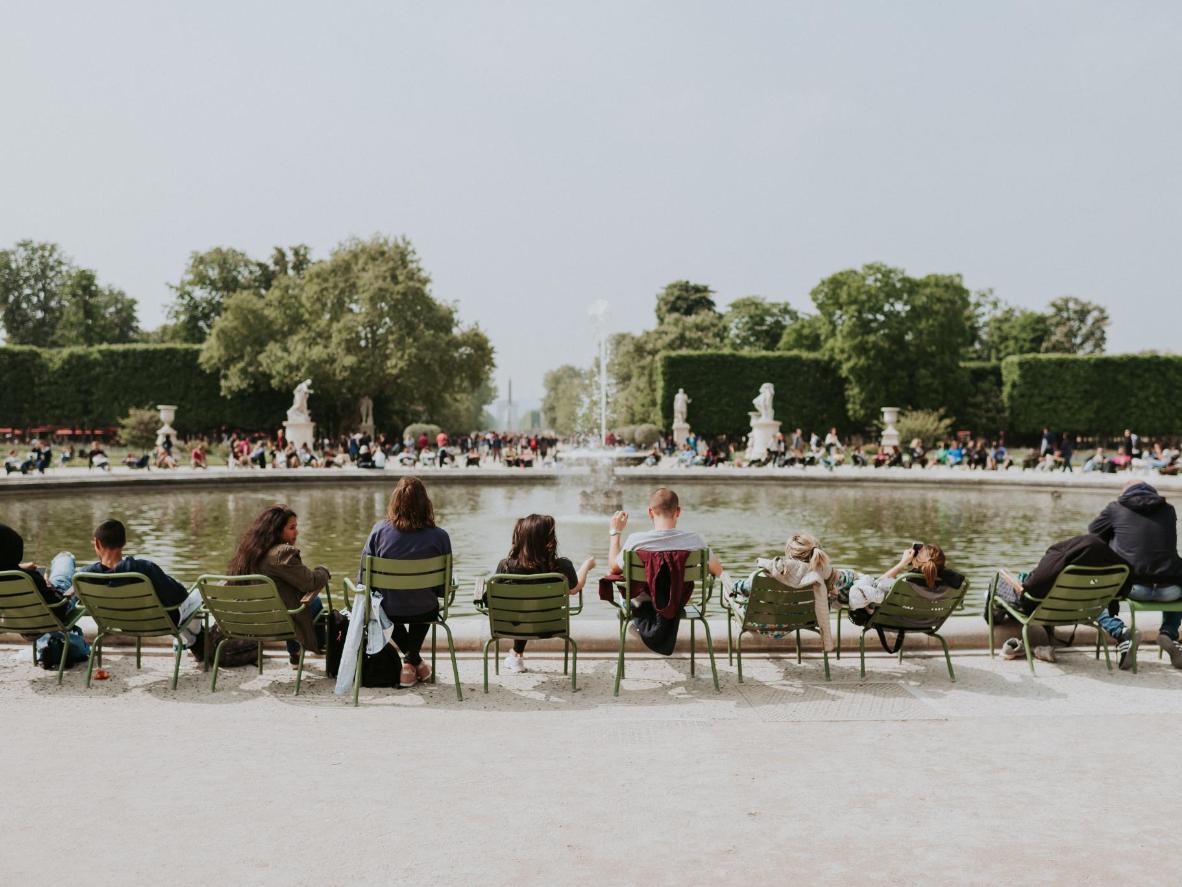 Jardin des Tuileries, Paris
Less than a ten-minute walk from Carrousel du Louvre is the Parisian public garden and UNESCO World Heritage Site famed for its manicured lawns, statues, flowerbeds, and fountains – the Jardin des Tuileries is a must-see. It's a great place to take a break from sightseeing, with plenty of public seating where you can rest while enjoying stunning views of the Place de la Concorde and Arc de Triomphe. If the weather permits, have a picnic before heading to the Musée de l'Orangerie (bordering the gardens) to discover the sensational impressionist artwork on display.
Le Clarence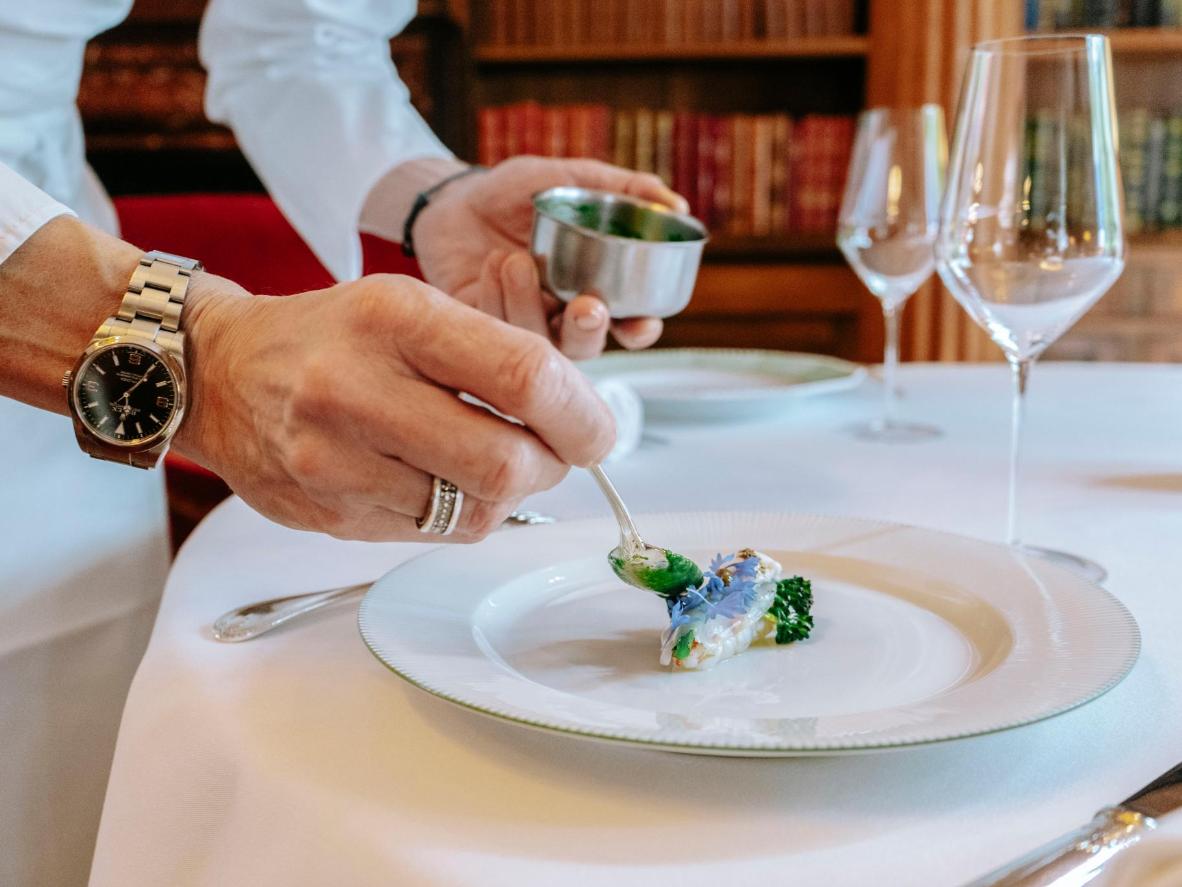 Le Clarence, Paris
Contemporary takes on French classics are the order of the day at regal restaurant, Le Clarence. The dishes on the tasting menu are kept as a pleasant surprise until they're served, so sit back, admire the antique decor, and let the expert chefs decide for you.
Caveau de la Huchette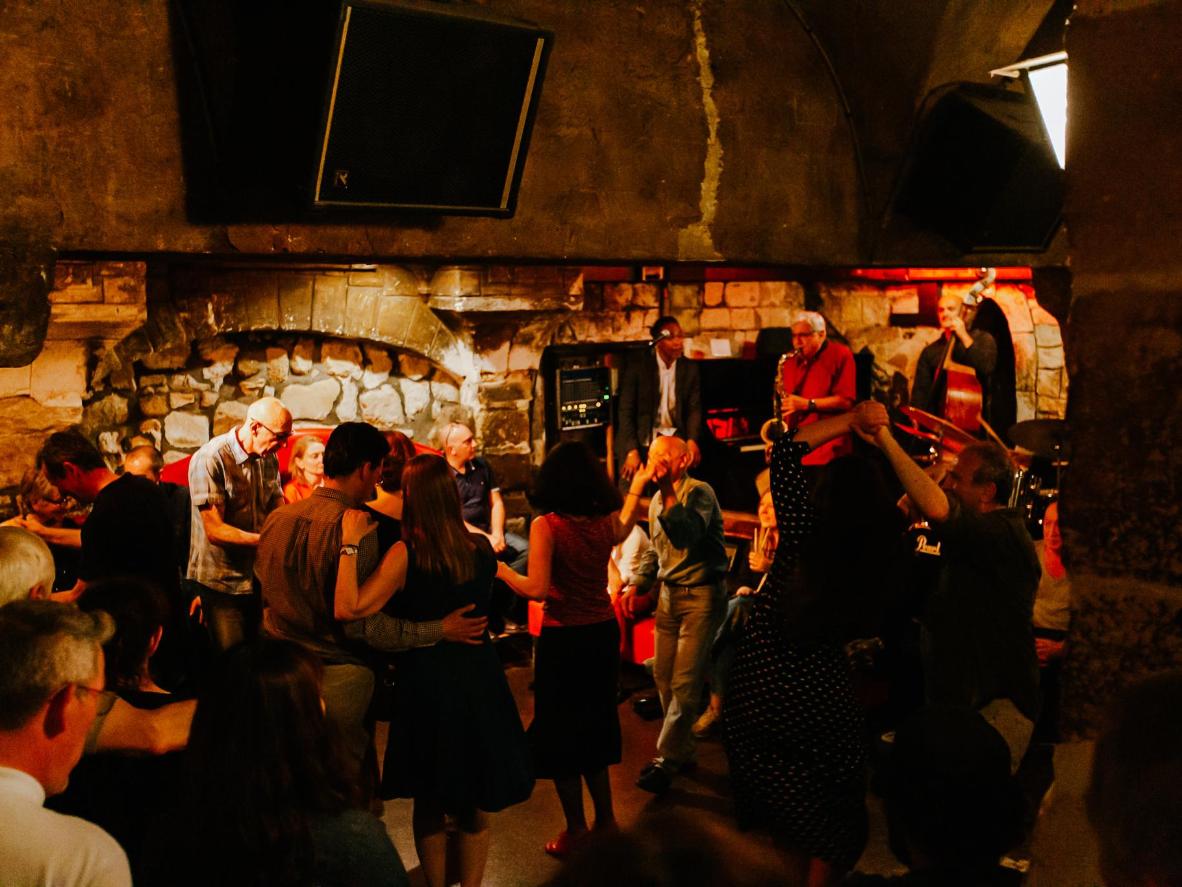 Caveau de la Huchette, Paris
An underground venue focused on 1920s jazz, Caveau de la Huchette has welcomed many a Blues legend in its time. Grab a seat and enjoy the show, or take someone for a spin on the dance floor.
Day 2
Nemours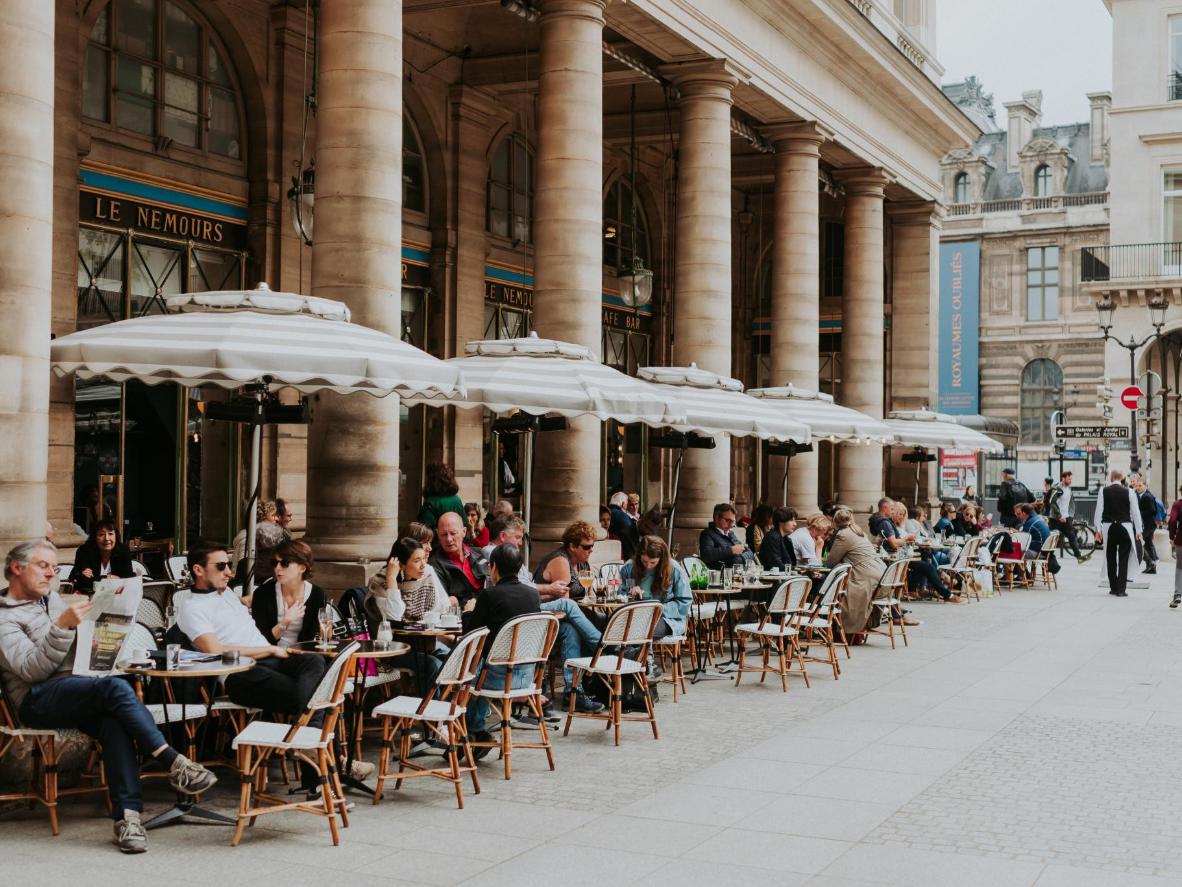 Nemours, Paris
Le Nemours is an elegant eatery that's frequently full of Parisians enjoying coffee and croque monsieurs. Join them at the bar or on the terrace and order a plate of saucisson or rillettes, washed down with a glass of fine French wine.
Bateaux Parisiens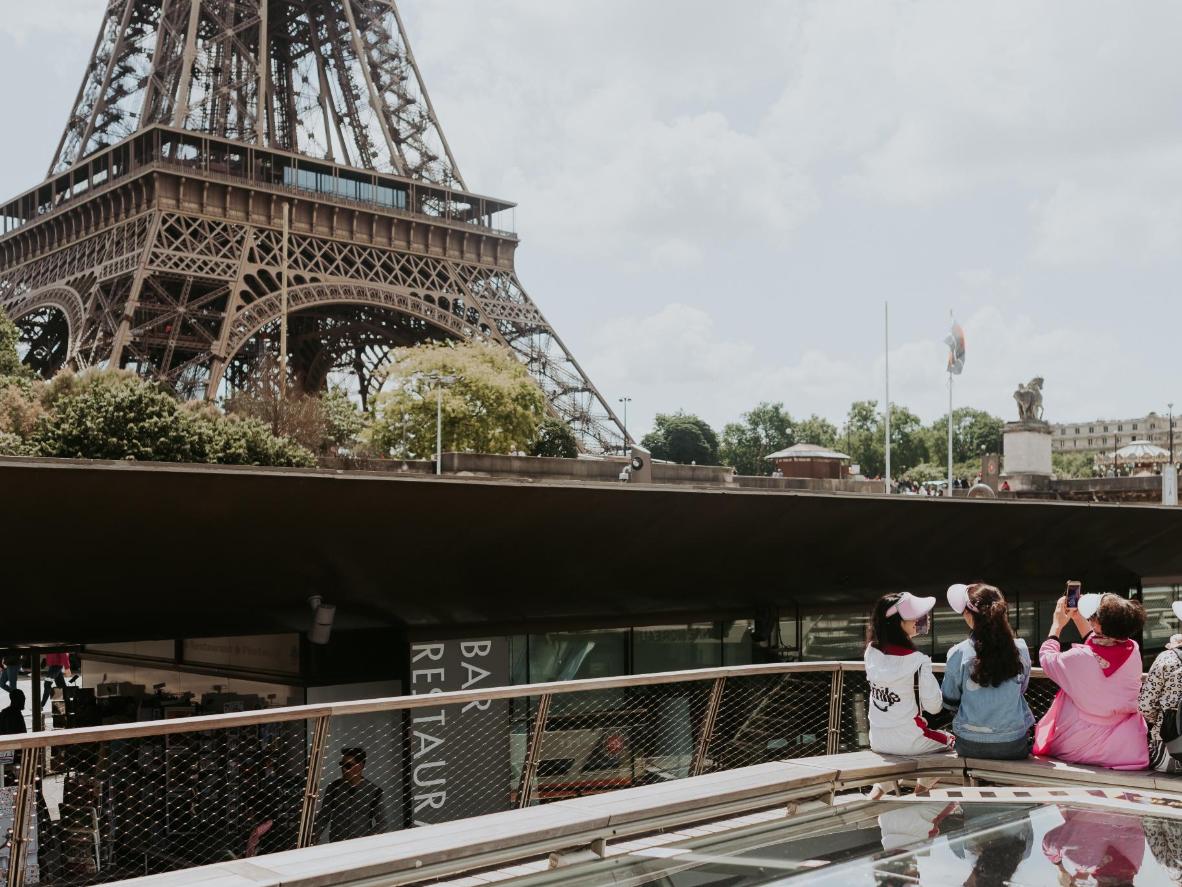 Bateaux Parisiens, Paris
Departing from the iconic Eiffel Tower, this sightseeing tour helps you learn the history of the French capital as you sail along the Seine River. Admire some of the best views in the city from the outdoor deck while cruising past landmarks like Notre-Dame and the Louvre and enjoying panoramic views of the cityscape.
Les Balades Sonores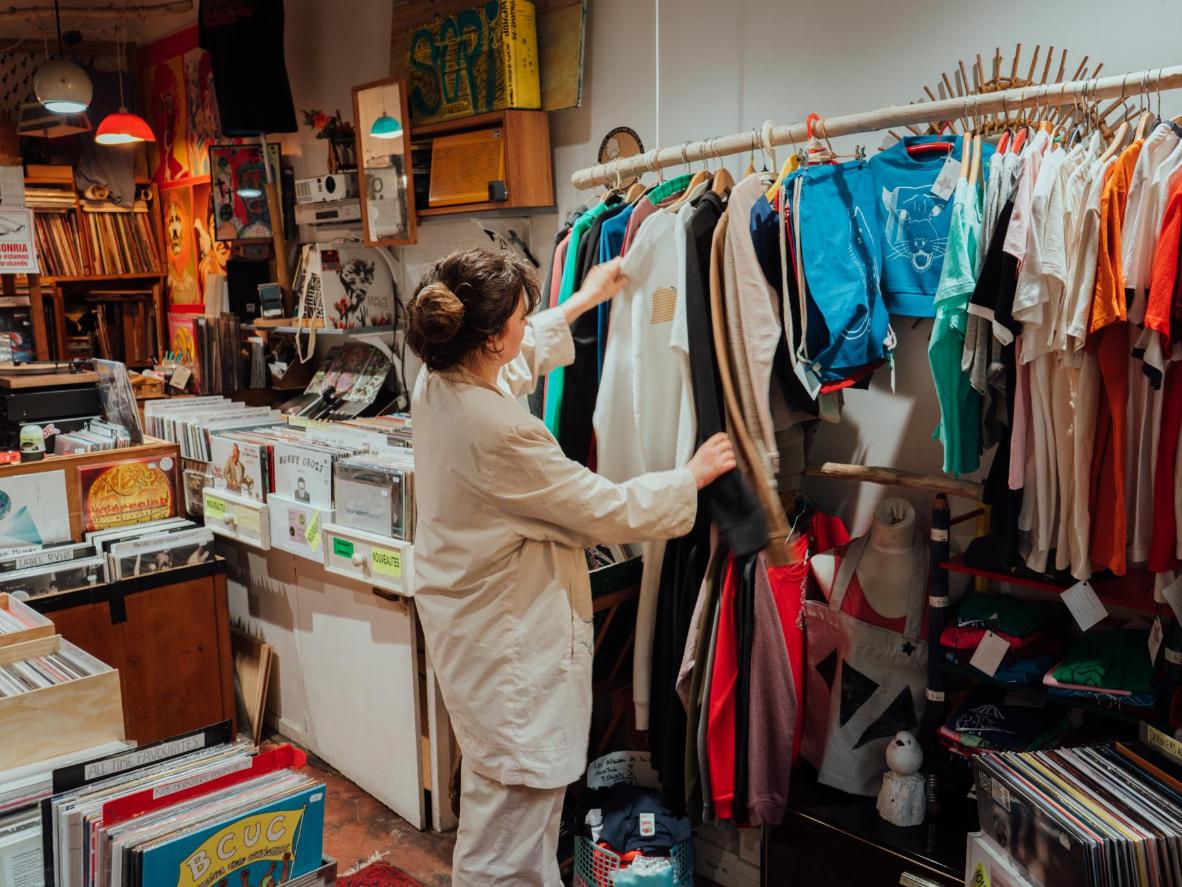 Les Balades Sonores, Paris
Balades Sonores is an enticing vinyl shop bursting with records, CDs, and cassettes mainly dedicated to French pop and rock. In fact, there's so much that it spills into a second store next door, where the focus shifts to jazz, world music, and soundtracks. Go on a Thursday for the chance to catch an in-store acoustic performance.
Willi's Wine Bar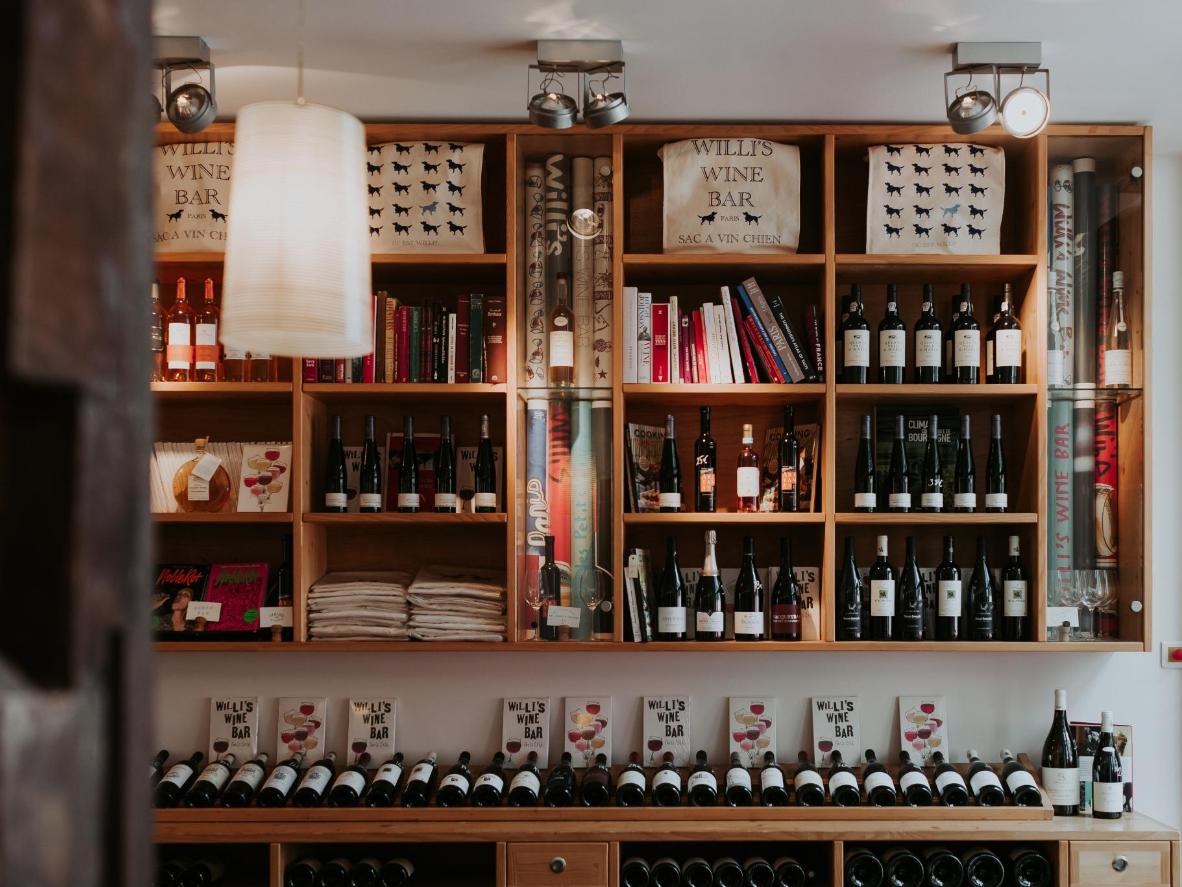 Willi's Wine Bar, Paris
This place will wow you with its fantastic French wines and reinvented classic dishes. Staff recommendations are always spot on, so trust your server and let them do the ordering. On the way in, be sure to stroll the gardens behind the venue and admire the bar's dozens of wine bottle art posters.
Au Virage Lepic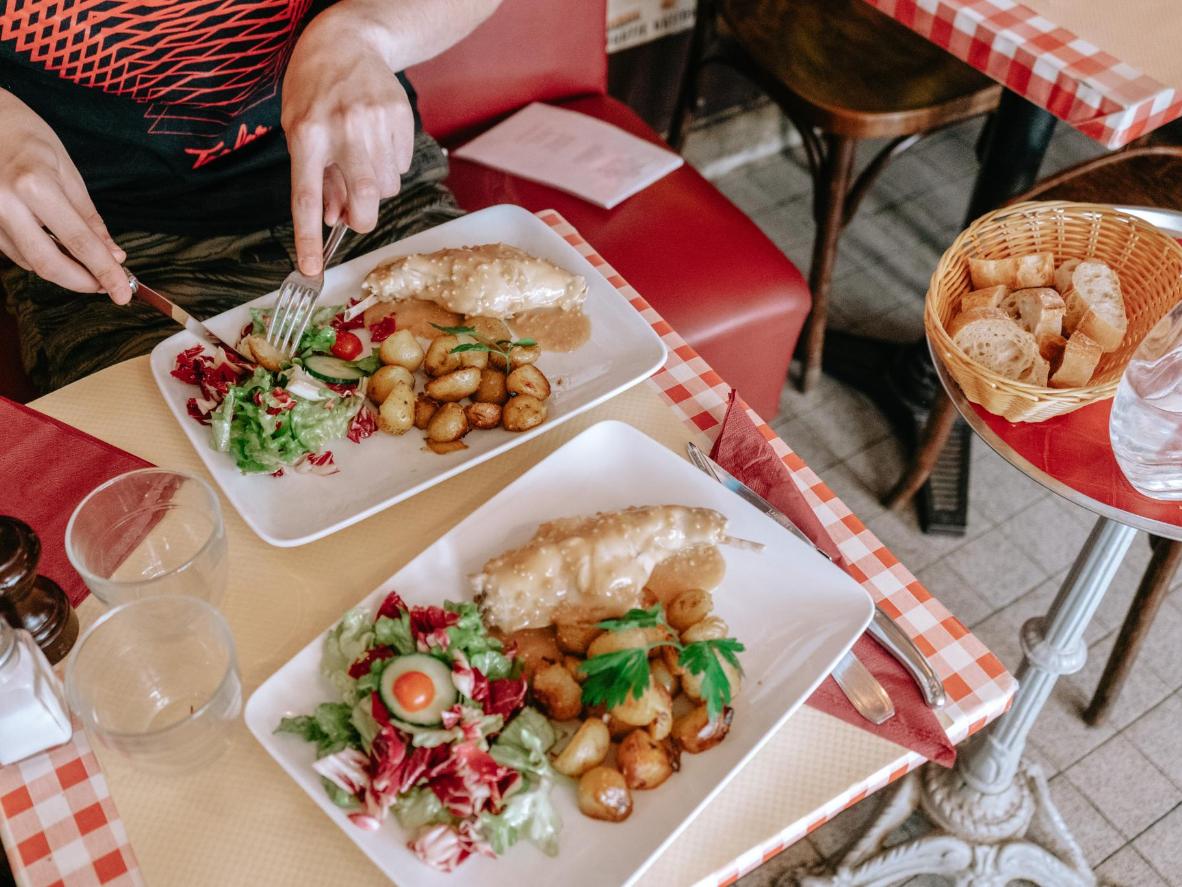 Au Virage Lepic, Paris
From head to toe, this cozy bistro is unmistakably French. Think faded photographs and red-and-white checked tablecloths – plus a menu packed with continental classics. Tuck into the steak or salmon tartare, and afterward, indulge in the beautiful pecan nut chocolate mousse.
Moulin Rouge
Moulin Rouge, Paris
Less than 10 minutes down the road from Au Virage Lepic, you'll find the famous Moulin Rouge. Lavishly costumed performers and spectacular dancing are two things guaranteed at this Parisian cabaret – one that has been entertaining the public since 1889. Reserve a seat at a table for the best view and check out the dining options available before the show starts.​
Getting there
Paris is well connected thanks to the Charles de Gaulle, Orly, and Beauvais airports, as well as trains that arrive at and depart from the city's central stations from all over Europe. If coming into the city from the airport, you can take a taxi, bus, or express train.
Where to stay
Hôtel Des Deux-Îles - Notre-Dame: a charming hotel just a 10-minute walk from Le Caveau de la Huchette, on the beautiful Île Saint-Louis.
Hôtel des Arts Montmartre: a stylish stay only a 6-minute walk from the Moulin Rouge.
Sinner Paris: offering luxe, art deco suites and situated in the magical and central Marais district.
Listen
Get in the mood for your Paris city break with this playlist of top French tracks.