In 1900 and 1914, almost two million Italians emigrated to America, most arriving in New York City. As a result, Italian food has become part of the Big Apple's rich cultural fabric. From Italian restaurants dishing up cheesy pizza pie or delis where you'll find homemade pasta and sandwiches loaded with all of the trimmings, we've found some local hot-spots that will get your tastebuds salivating.
Frankies 457 Spuntino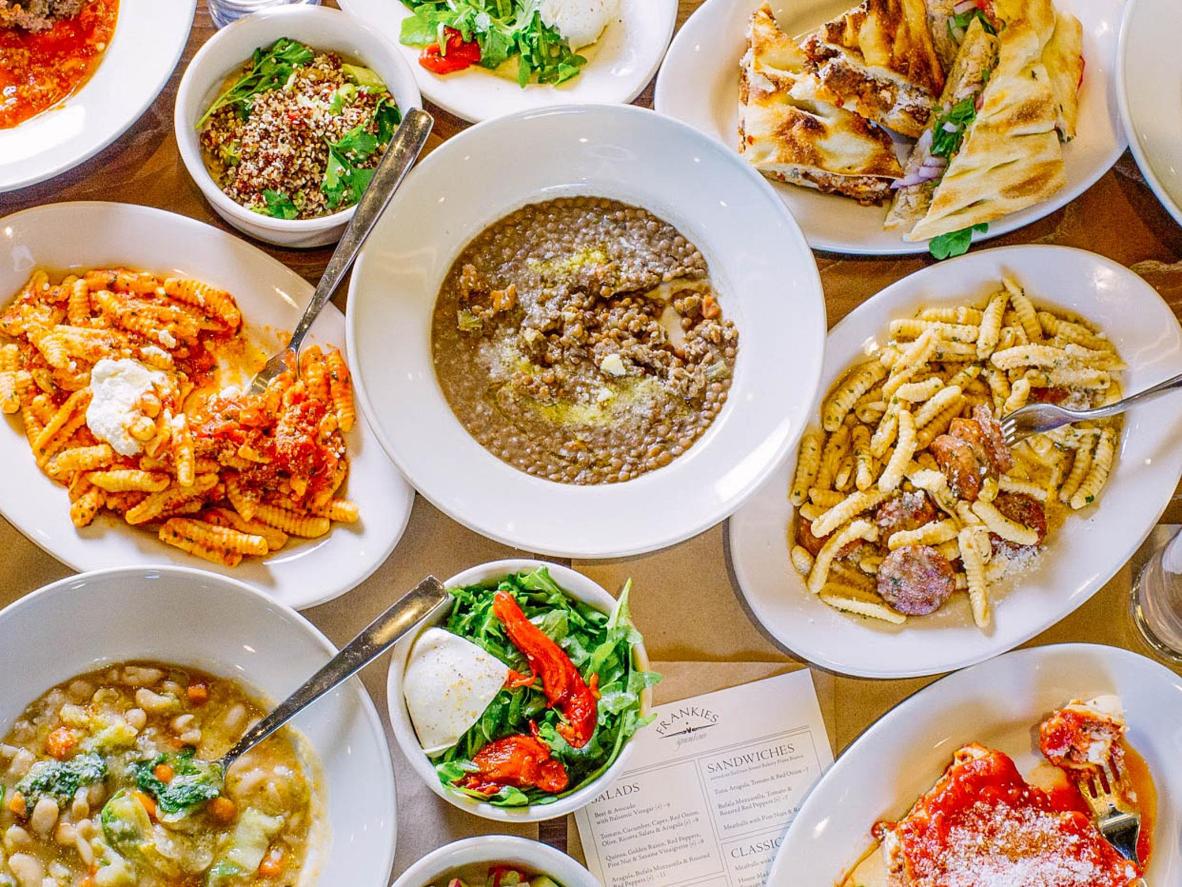 Order some delicious Italian classics for dinner or brunch
Frankies 457 Spuntino has been serving up full flavours for dinner and brunch since 2004. And it's become one of the hotspots for authentic Italian food in Brooklyn. The exposed brick interior is warm and inviting and will suit everyone from families and young couples on a first date to groups of friends sitting around the intimately spaced dining tables. There's also the option of dining alfresco in the sunny backyard space. Order some Italian classics like homemade gnocchi in marinara sauce topped with a mountain of shaved Parmesan. Or fresh pappardelle with ricotta, chestnuts and mushrooms. And wash it all down with a perfectly paired wine. If you want a table, be sure to arrive early as this restaurant doesn't take bookings, so seating is on a first come, first served basis. After your feast, come home to rest at the boutique Hotel Le Bleu, just a short walk from the restaurant.
Piccola Cucina Estiatorio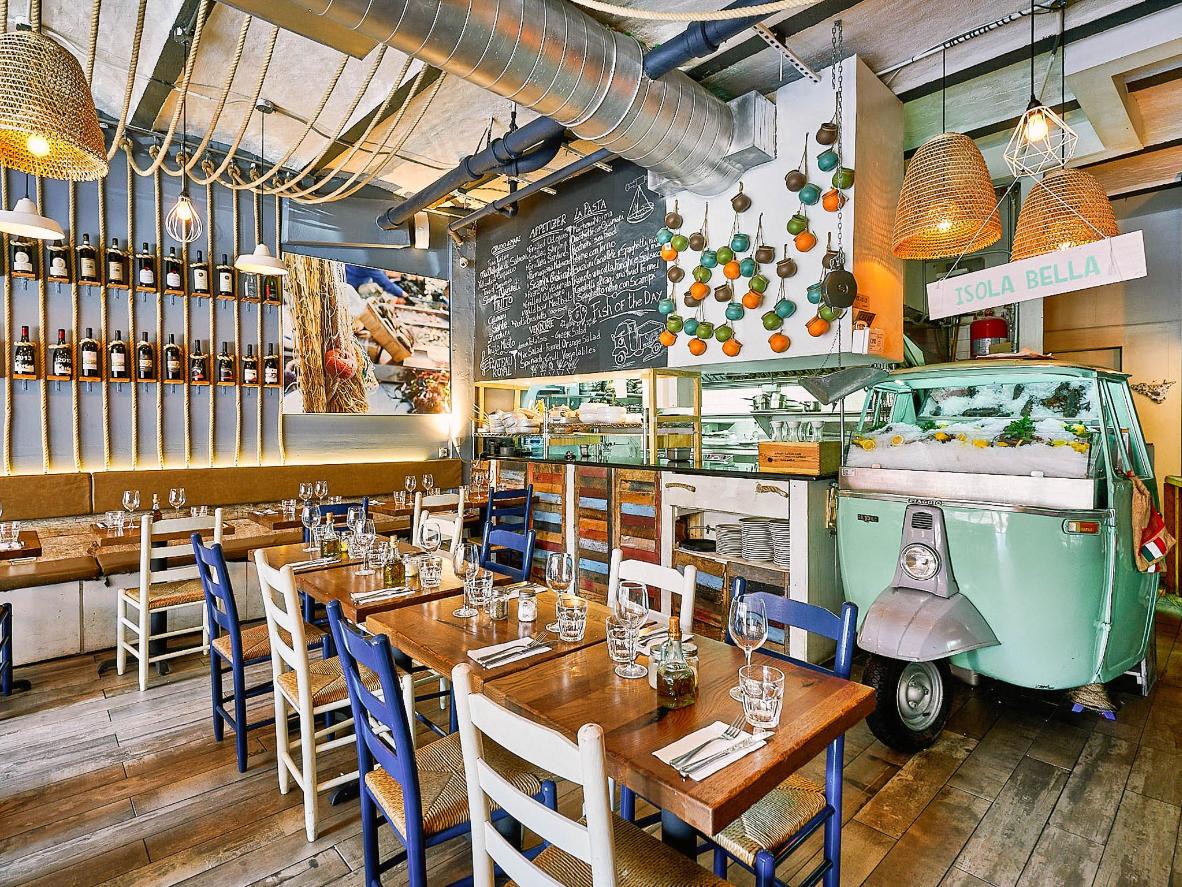 Ordering the seafood is a must when dining at Piccola Cucina Estiatorio
Located in the ultra trendy SoHo, Piccola Cucina Estiatorio brings an authentic Sicilan culinary experience. The restaurant is small and buzzing with good vibes and joyful Italian music – shut your eyes and you'll feel transported straight to a European tavern. When ordering, seafood is a must as this is their speciality. They serve fresh fish – Branzino, Red Snapper, Dorado, Swordfish, or Bluefin Tuna – imported daily from Sicily. Try the Taglierini al Nero con Seppie (Taglierini with squid ink sauce and calamari) and for the second course, Composizione di Crostacei al Vapore (steamed shellfish with vegetables). Stay at the The Dominick Hotel, which has a 46-storey view over Manhattan – ideal to enjoy as you rest your full belly.
Scarr's Pizza
Find the perfect cheese-to-sauce ratio at Scarr's Pizza
It would be a travesty to visit New York and miss the delight of a tasty New York slice of pizza. The perfect specimen should be cut in a triangular shape (often as large as your face) and have an airy but crispy dough. On top, you should find a simple (not too sweet) tomato sauce with a generous sprinkle of mozzarella that stretches in strings as you take a bite. Scarr's Pizza delivers on all these promises. It's a neighbourhood pizza place sells fresh-out-of-the-oven slices (or whole pizza pies) that excel in terms of flavour, boasting a perfect cheese-to-sauce ratio. There are endless shops in the area serving pizza slices to die for, so stay at Grandview Hotel New York and discover them all, one bite at a time.
Cuccio's Bakery
Enjoy a Sfogliatella, which is also called a 'lobster tail' at Cuccio's Bakery
Cuccio's Bakery is a family-owned bakery that has been delivering sweet treats to the Brooklyn neighbourhood since 1937. They bake many traditional Italian sweets such as a Sfogliatella – also called a 'lobster tail' in English – which has crispy, thin layers of pastry hiding a delicious ricotta filling. There are other Italian favourites, too, such as biscotti, cannolis and cakes. And be sure to try their signature, towering Italian Rainbow cookie, which is seven layers of colourful cookie. You'll also notice this bakery evolving to incorporate elements of North American culinary culture, as one of their biggest sellers is the jelly donut (made fresh daily and lightly covered in cinnamon and sugar). Stay close by at Hotel de Point, located in Flushing, Queens.
Tony's Beechhurst Deli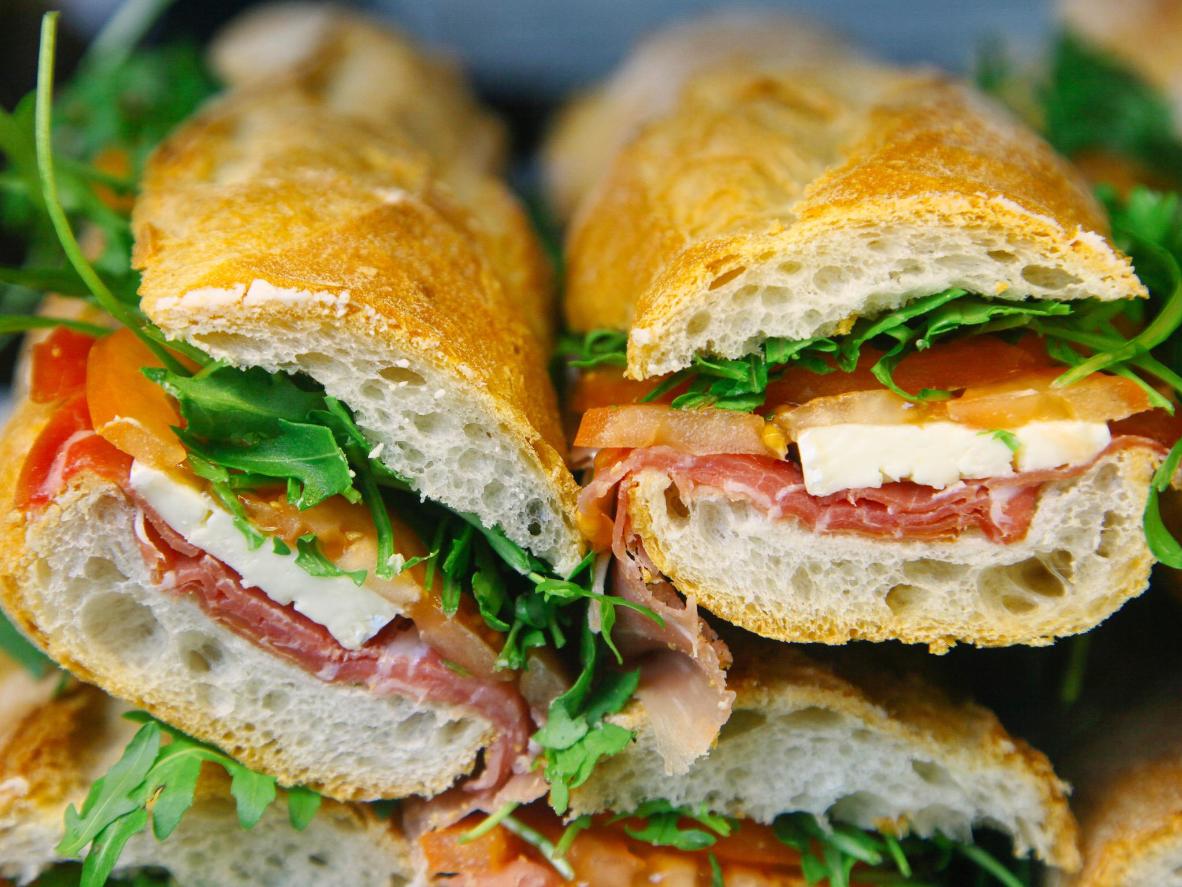 Visit the legendary neighbourhood deli for breakfast, lunch and dinner
Located in Whitestone, Queens, Tony's Beechhurst Deli is a legendary neighbourhood Italian-American-style deli food. At first glance, this small, family-run eatery doesn't look too flashy but it's the food and hospitality of the staff (consisting of the three sons of owners Emilio and Jospehine, plus a few locals) more than make up for it – in fact, it's one of the main reasons people pop in over and over again (most on a daily basis). Pick up a homely, hearty deli dish such as a salami sub, myriad olives, cured meats or a serving of golden, cheesy lasagne freshly prepared by Josephine herself; with each bite, you can taste the love and care that has been put into the food. And you can expect a good chat while your order is being prepared, too. Stay at the nearby John Hotel.