Embark on a journey to discover Europe's best-kept secrets – these hidden gems offer secluded stretches of sand, crystal-clear waters and a sense of stillness away from the bustling crowds. From the dramatic shores of Rauðasandur in Iceland to the enchanting Butterfly Valley in Turkey, we've unveiled seven off-the-beaten-track European beaches that will inspire your wanderlust.
Limeuil, Dordogne, France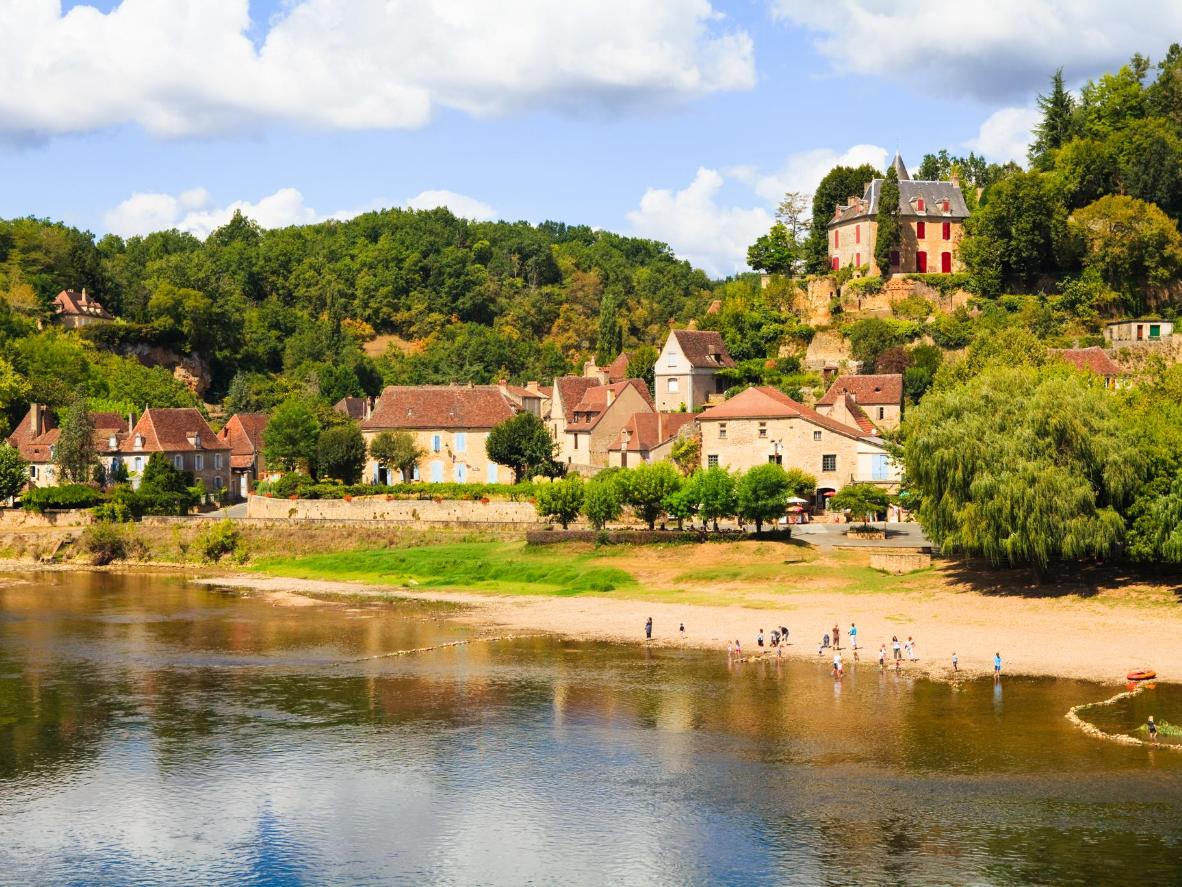 Visit the Dordogne River in Limeuil, France's Dordogne region
This charming mediaeval town sits deep inland, approximately two and a half hours east of Bordeaux, where the Dordogne and Vézère rivers intertwine. Limeuil's secluded beach offers a captivating shoreline with pebbly shores, grassy banks and ancient trees providing shade from the southwestern sun.
Considered the European capital of cave paintings, Limeuil's limestone cliffs stand as magnificent testaments to history's artistic legacy. Located just a short 15-minute walk from the beach, Les BALCONS de L'ESPERANCE hotel offers a range of amenities for your enjoyment. These include free bikes, a seasonal outdoor swimming pool and a beautiful garden where you can engage in recreational activities such as billiards, table tennis and darts.
Rauðasandur, Látrabjarg, Iceland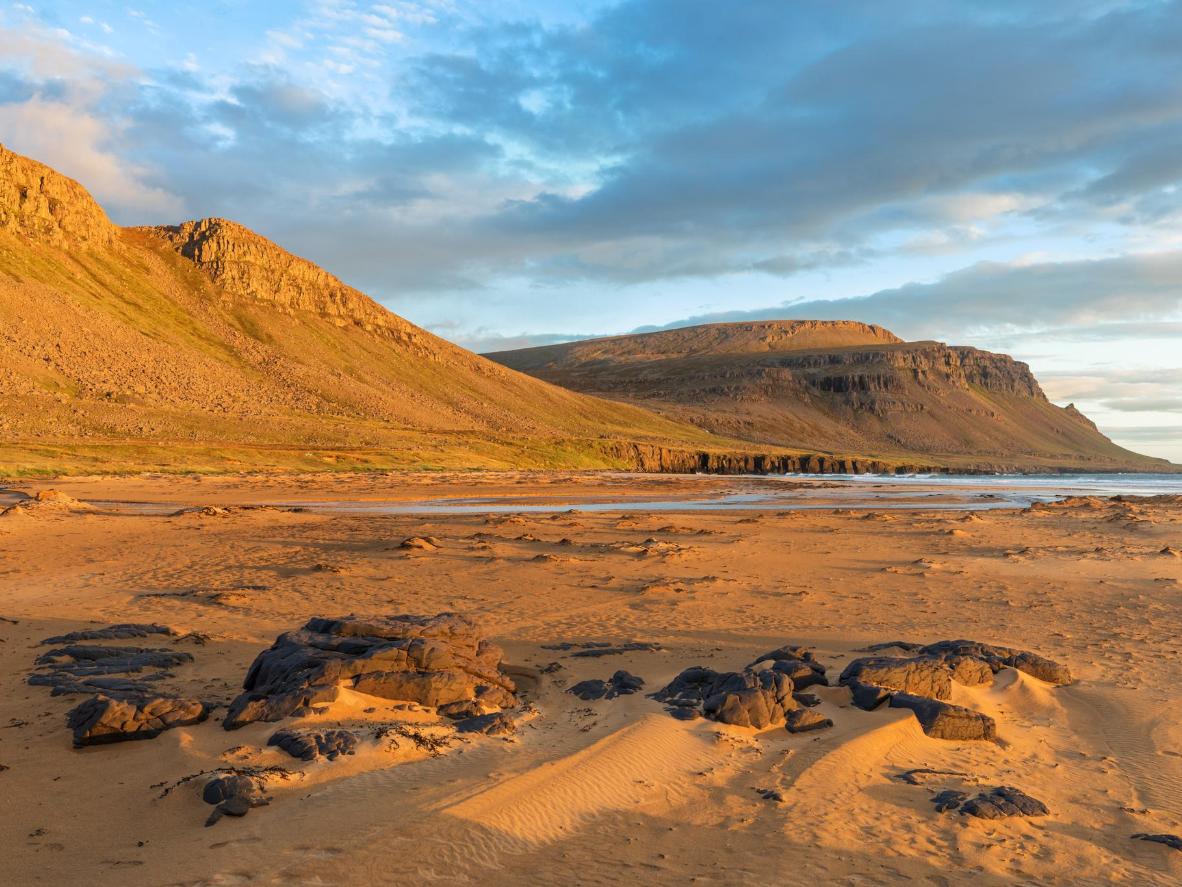 Enjoy a beautiful sunset over Raudisandur Beach in Iceland's southern Westfjords
Tucked away in Iceland's remote Westfjords, Rauðasandur (also known as 'Red Sands beach') boasts a vast expanse of golden-red sands stretching for miles. Enclosed by towering cliffs and the mighty Atlantic Ocean, the shifting colours of the sand, transitioning from vibrant crimson to warm amber, paint an ethereal landscape that feels otherworldly.
Beyond its captivating beauty, Rauðasandur offers a plethora of activities for visitors. Hiking enthusiasts can embark on exhilarating cliffside trails, capturing panoramic vistas of the beach and surrounding fjords. You don't have to be a birdwatcher to be delighted by the diverse birdlife, including puffins, arctic terns and oystercatchers. For adventurous souls, horseback riding provides a unique perspective of the beach's stunning backdrop.
Castiglione, Ravello, Italy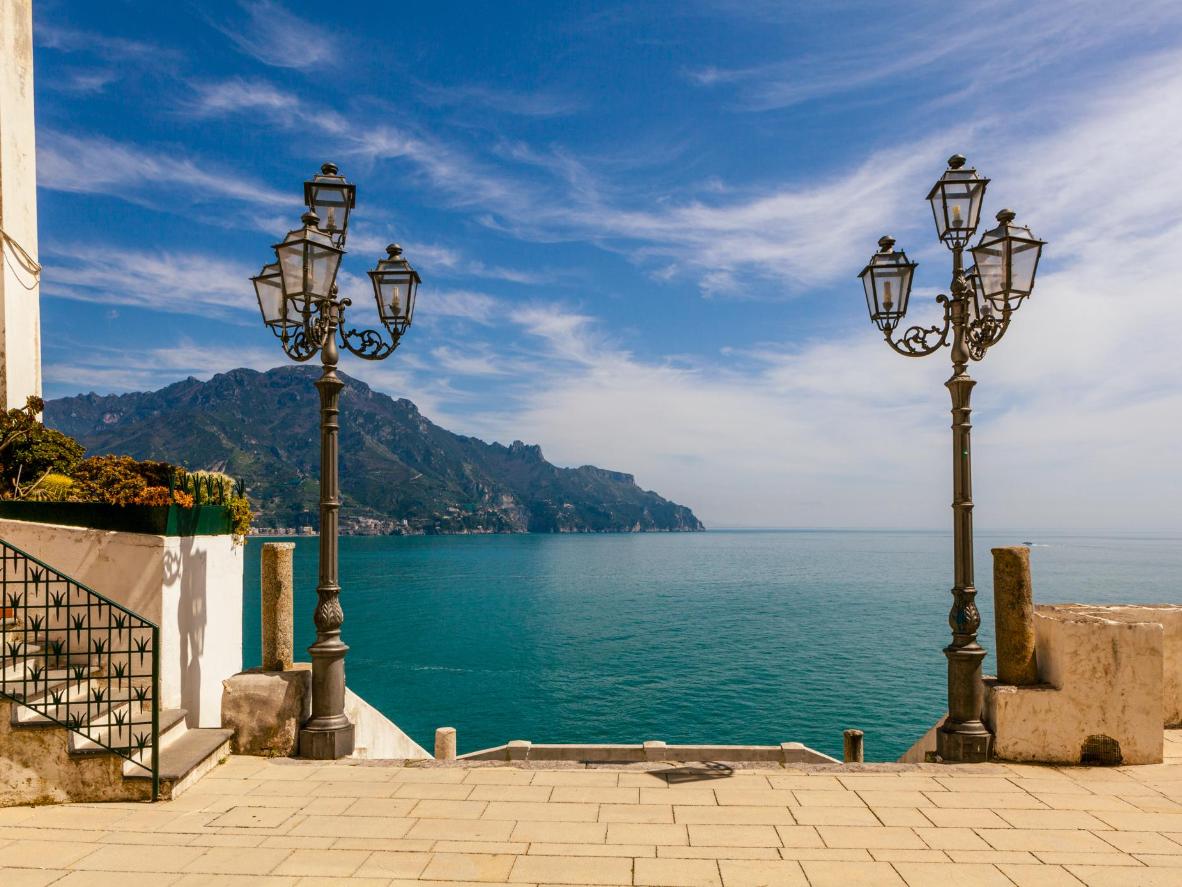 Marvel at the view of the Santa Maria Maddalena Penitent Collegiate Church in Atrani, Italy's Amalfi Coast
This magnificent cove has a storied history of over 150 years and proudly belongs to Ravello, a stunning village elevated to city status thanks to its remarkable cathedral – a must-visit! Just 3 kilometres from Amalfi, the breathtaking Castiglione beach hides in plain sight, revealing itself within one of Amalfitana Road's legendary bends – seemingly built for a convertible Fiat Cinquecento.
To unlock its wonders, conquer a formidable staircase of around 160 steps – a descent that may prove demanding but undoubtedly rewards the effort. Rent umbrellas and chairs for ultimate relaxation, or save some euros by embracing the local tradition of placing your towel for free at either end of the beach. A charming beach bar offers a selection of panini, pastries, ice cream and refreshing drinks. Should you require a momentary respite during your ascent, catch your breath while admiring the graceful Church of Santa Maria Maddalena's bell tower.
Rodoni, Durrës, Albania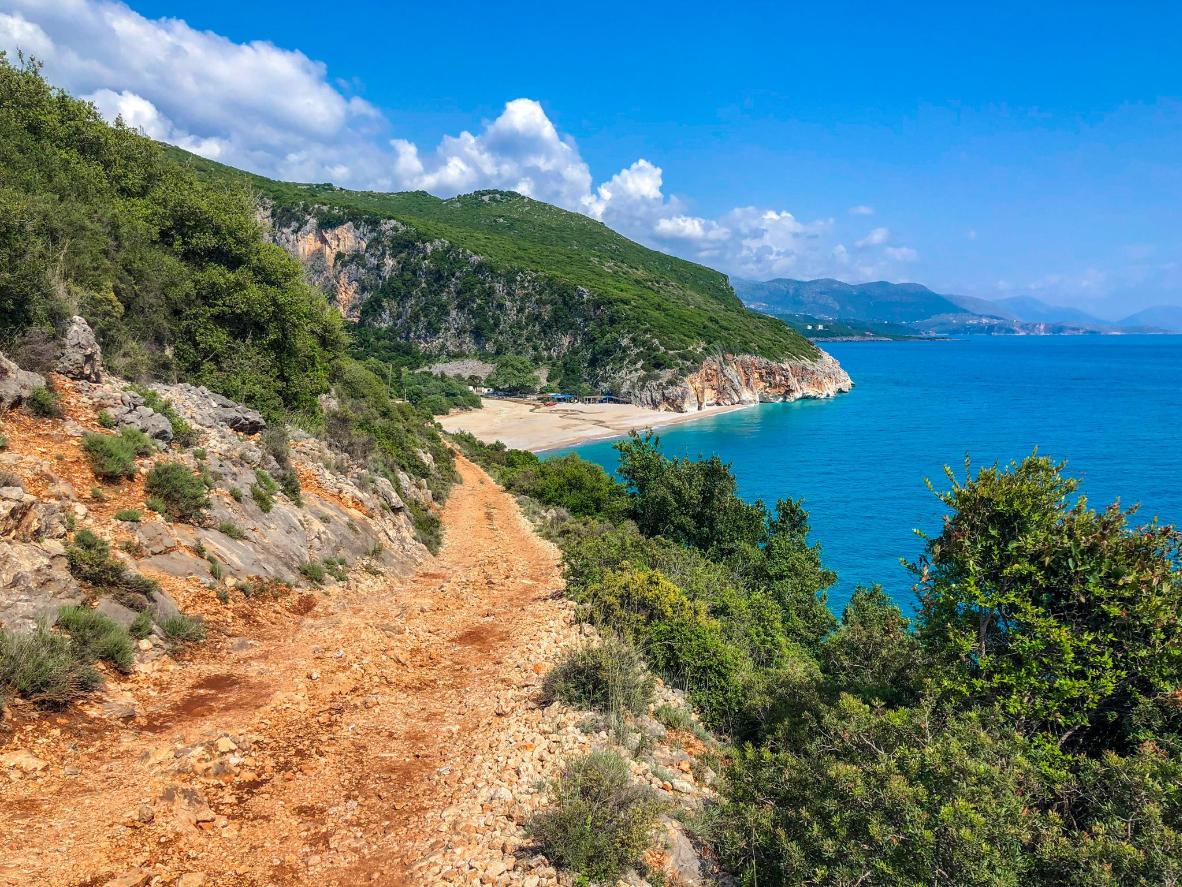 Discover this Albanian beach on the Cape of Rodon – the very definition of a hidden gem
Only an hour away from Tirana, this Albanian beach on the Cape of Rodon is the very definition of a hidden gem. Though the journey to get there might involve a touch of adventure through grassy and unkempt trails, once you arrive, you'll be captivated by the long stretch of soft sand and the mesmerising turquoise waters. Bring a picnic, or try the delicious grilled seafood from the nearby food shacks!
While you're in Durrës, don't miss the opportunity to visit the Monastery of St. Anthony, one of the most famous churches in Albania, renowned for its historical artefacts. The church also offers a beautiful view of the beach from its premises. Less than 3 kilometres away, you'll find Saint Michelle Residence – an ideal place to rest your head after a fun-filled day at the beach.
Kynance Cove, Cornwall, United Kingdom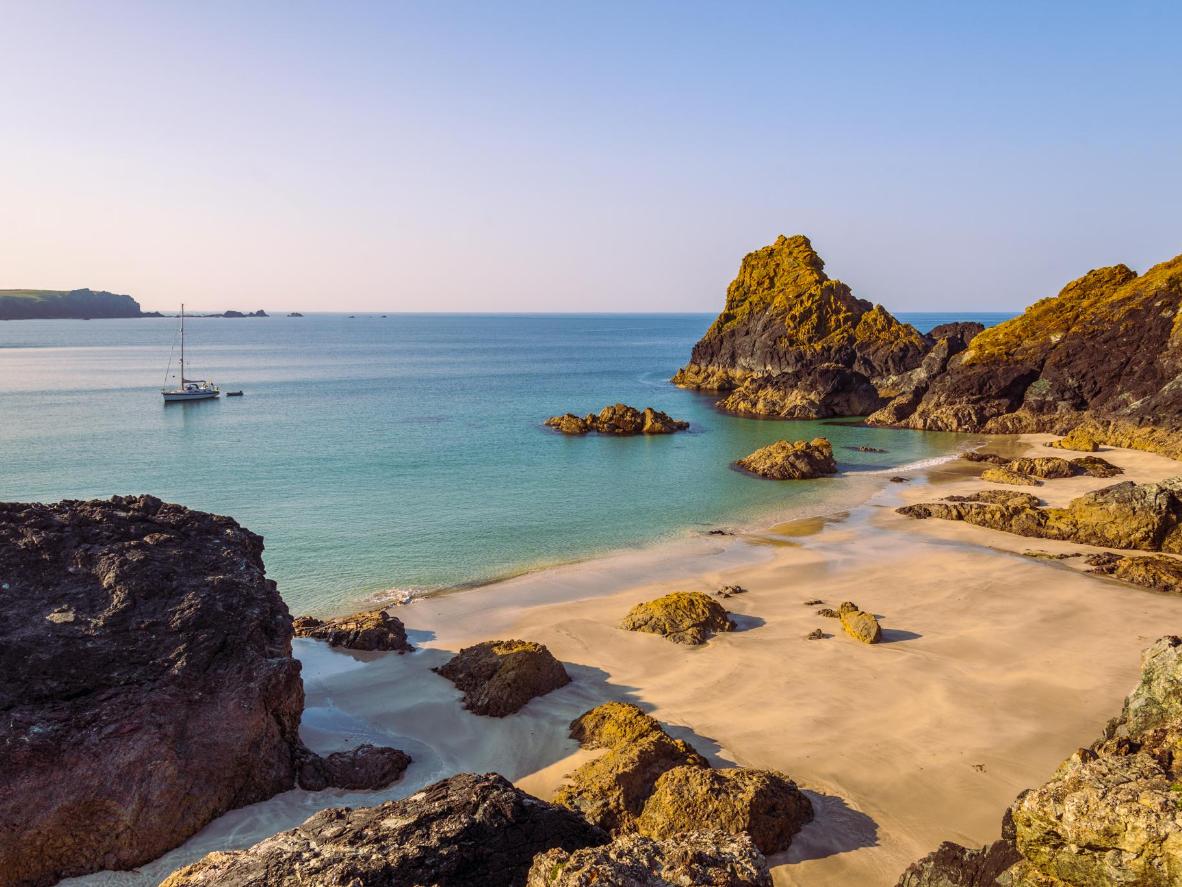 Prepare to be mesmerised by Kynance Cove's unusual combination of craggy stacks, tidal islands and sea caves
Named after the Cornish word "kownans," which means "ravine," Kynance Cove captivates visitors with its unique blend of rocky stacks, tidal islands and sea caves, creating an unparalleled sanctuary by the water.
With its pristine turquoise waters enveloping awe-inspiring cliff formations and majestic rock outcroppings amidst the gentle touch of white sands, it comes as no surprise that this location has served as a filming location for global productions and has attracted notable figures, including poet Alfred Tennyson and even members of royalty.
A mere 500 metres from the Lizard peninsula and Kynance Cove, Parc An Castle Cottage radiates an incredible storybook-like aura. With its delightful exposed beams and breathtaking sea views, this enchanting retreat beckons you and three friends to immerse yourselves in its tranquil setting.
Butterfly Valley, Fethiye, Turkey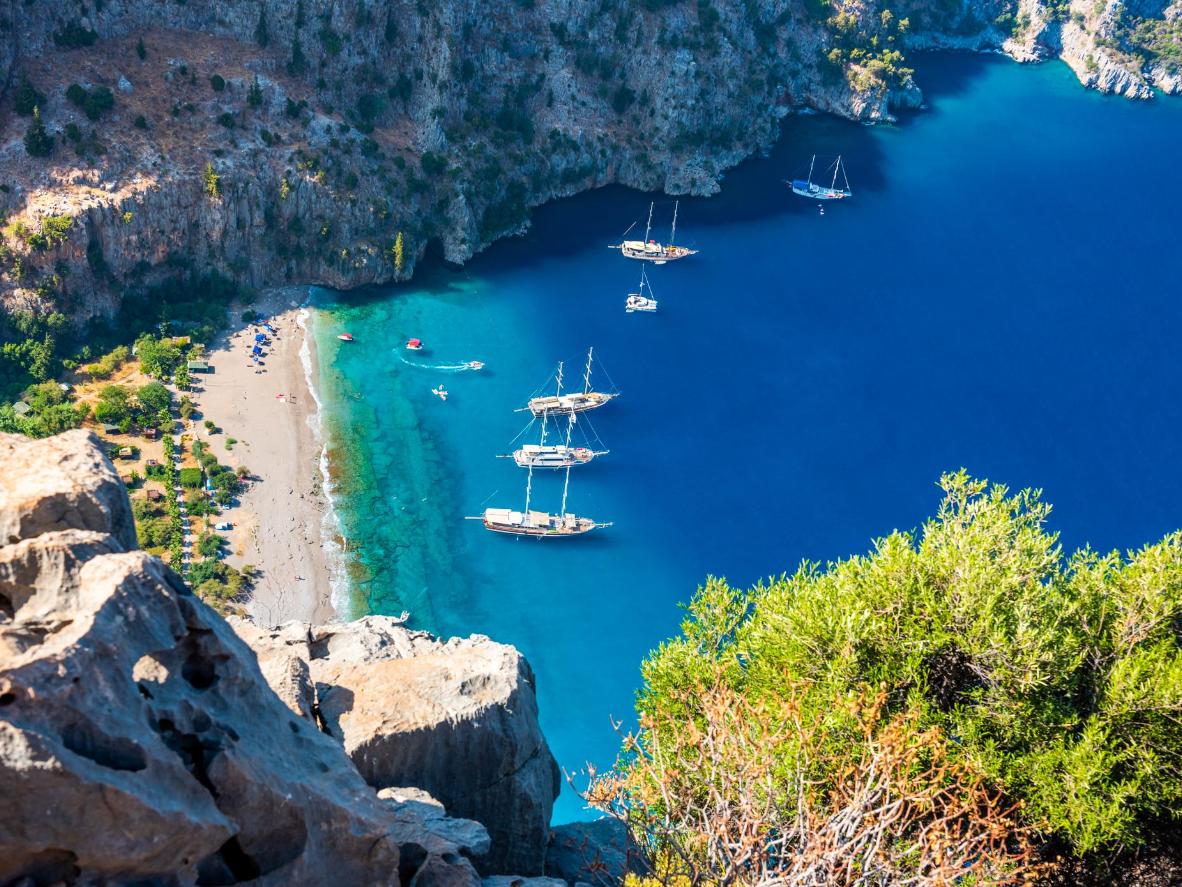 Take a hike or go by boat to discover Butterfly Valley
Nestled along Turkey's Turquoise Coast, Butterfly Valley is a secret spot accessible only by boat or hike. The valley's unspoiled beauty, with its cascading waterfalls and lush greenery, makes it a haven for those seeking seclusion and natural wonders.
Spot one of the 100+ butterfly species from which the valley derives its name, or for the ultimate Butterfly Valley experience, take the Blue Cave, Butterfly Valley & Saint Nicholas boat tour, which will take you to explore the bays and islands of Oludeniz.
You'll start the boat tour by heading towards the Blue Cave, a natural blue grotto with bright blue waters in which you can go for a relaxing swim. And you'll end the tour by disembarking at Saint Nicholas Island to view the relics of a 4th-century church – as part of the package, enjoy a lunch of grilled items offered to you on board.
Divna Beach, Donja Vrucica, Croatia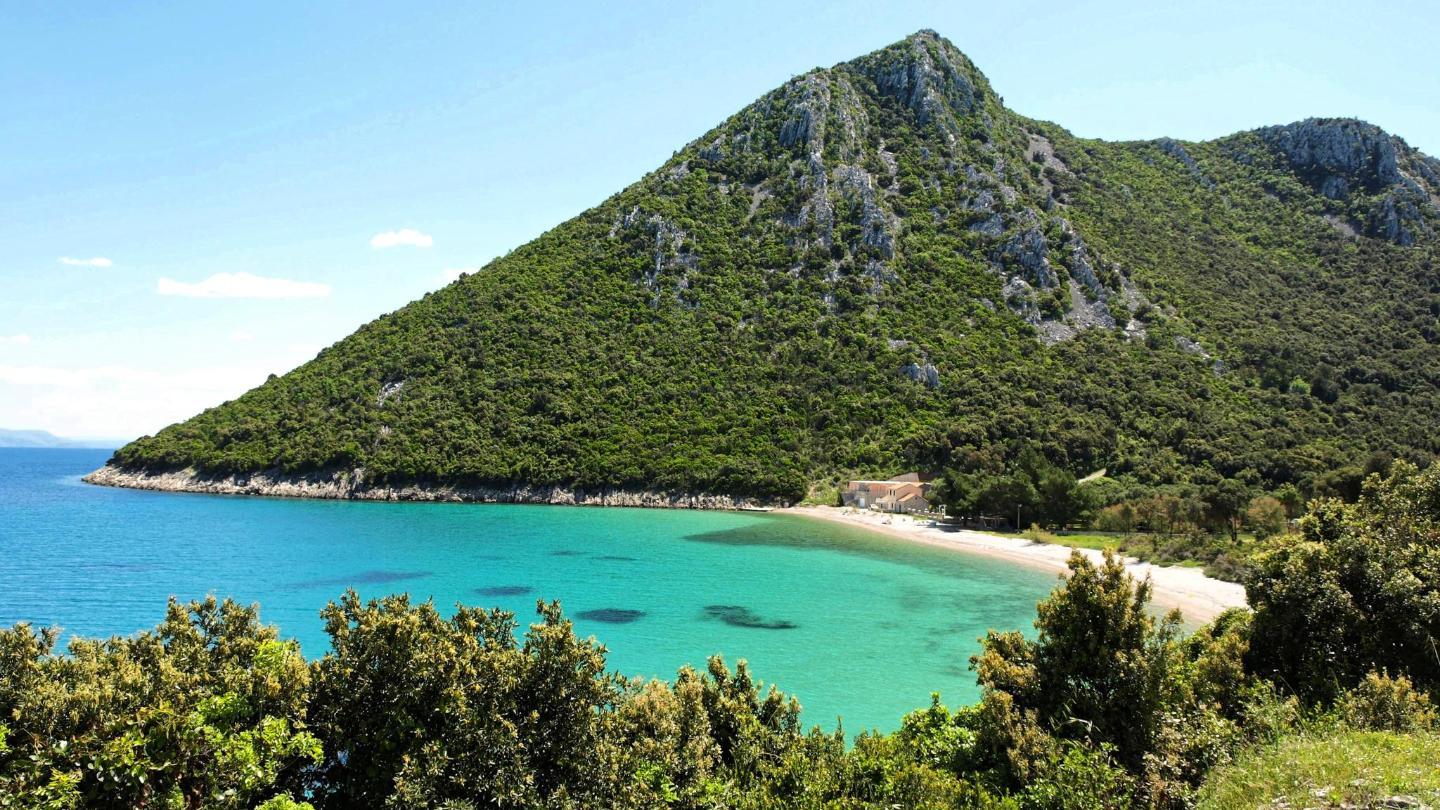 Get a taste of the Caribbean when visiting Divna Beach
With its turquoise-hued waters and fine white sand, Divna Beach feels like you've been transported to the Caribbean. Divna translates to 'beautiful' in Croatian, and this stunning, pristine beach certainly lives up to its name. Located 10 km from Trpanj, the sea is warm, with shallow waters, making it a fantastic option for families with children or those who are not confident swimmers.
Surrounded by untamed, natural pine forests, the beach welcomes visitors by offering the convenience of a nearby parking lot and access to onsite restroom facilities, a bar and a restaurant. Stay close by at Apartmani Marina. It's only 1.3 kilometres away, and in the summertime (around 08:00 am), the local baker from the nearby town of Orebić is known to pass by, selling a large selection of delicious baked goods for breakfast. The perfect start to a beach day!