Elżbieta 'ela.' Steinmetz is the founder of Berlin-based band Elaiza, which represented Germany in the Eurovision Song Contest 2014 in Copenhagen, Denmark. In the run-up to this year's event, we caught up with this Eurovision Legend to gather her top five recommendations for Berlin music venues – and to find out what makes her city so special.
Eurovision Legend Elżbieta 'ela.' Steinmetz
"Berlin is a city that's full of creative energy and constant change," says ela., "which really inspires and encourages me as an artist." Her picks exemplify the eclecticism of Berlin's music scene. "What makes this city so special is the various cultures that come together here," she says. "You can hear different languages in every corner and meet colourful people. Everything is constantly moving and there is music everywhere." While there has sadly been less music everywhere during the past year, many of these venues shifted to streaming live music and are making plans to reopen when it's safe to do so.
SO36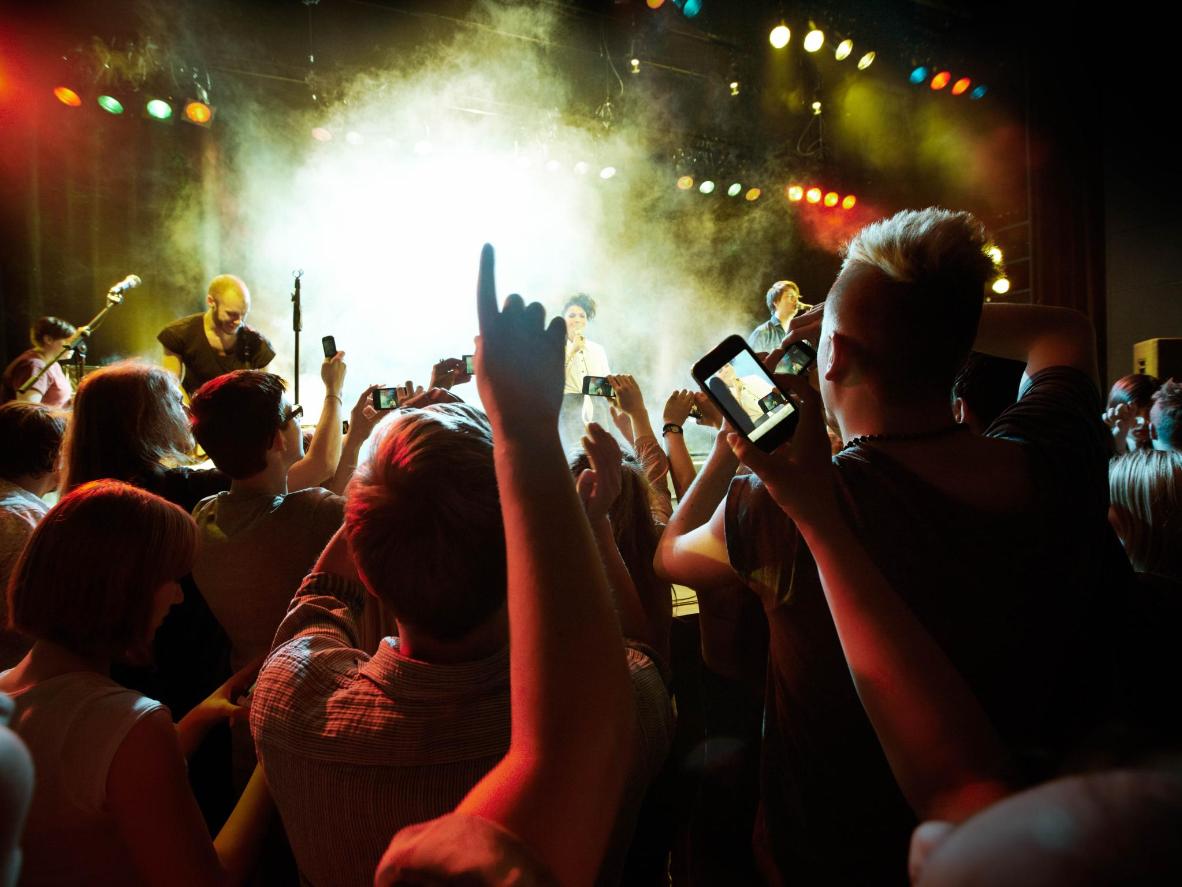 Punk, roller disco and themed dance nights – it's got it all
SO 36 transformed from a Kreuzberg artist squat in the 1970s into a renowned punk club. Time changes everything, of course, but this building from 1861 is still standing and still pumping out unique live experiences that go well beyond its punk roots. Now it's also a hot spot for the LGBTQ+ community, with themed dance nights. There's even a once-per-month roller disco, complete with DJs spinning records and skates you can rent for the night.
Holzmarkt 25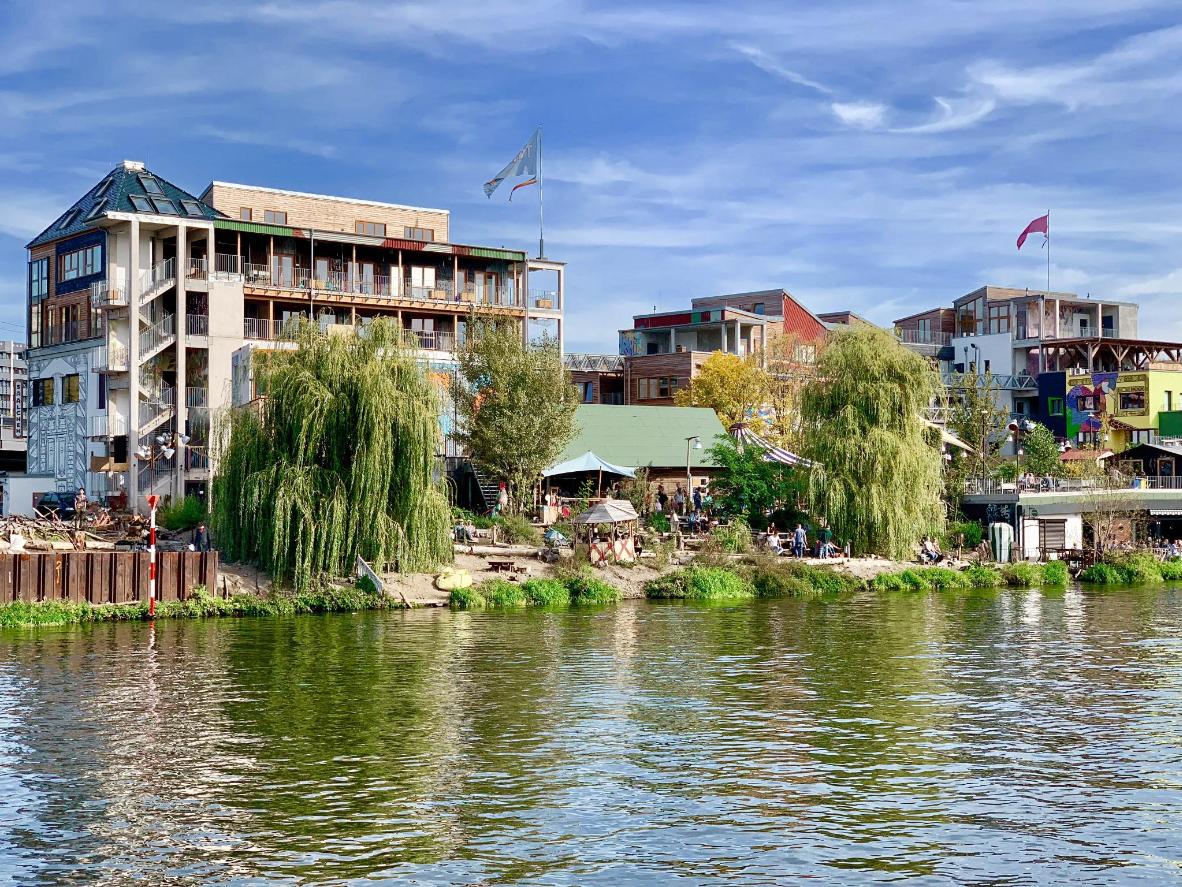 Located on the banks of the Spree river
In a city that's often thought of as a collection of villages, Holzmarkt 25's flourishing community space for culture and art, located on the banks of the Spree river, feels like an entire village on its own. This quirky urban oasis, which looks like a sprawling beach bar, is powered by a bakery, kindergarten, wine store, music school, restaurant and pub. As you might expect, the live music here is as diverse and as varied as the space itself.
Kantine at Berghain
Watch indie bands right next to the most acclaimed techno club in the world
ela. likes Kantine at Berghain for its great sound. One of the most acclaimed techno clubs in the world, Berghain has a legendary sound system but it's also notoriously difficult to gain entry to the most exclusive areas of the club. However, ela.'s pick, Kantine, is attached to the main building and also sounds great. They regularly showcase indie bands in an intimate setting, making the recommendation more of a safe bet for musical travellers. At the very least, it can offer you an excellent backup plan if you're turned away at the Berghain door.
Ritter Butzke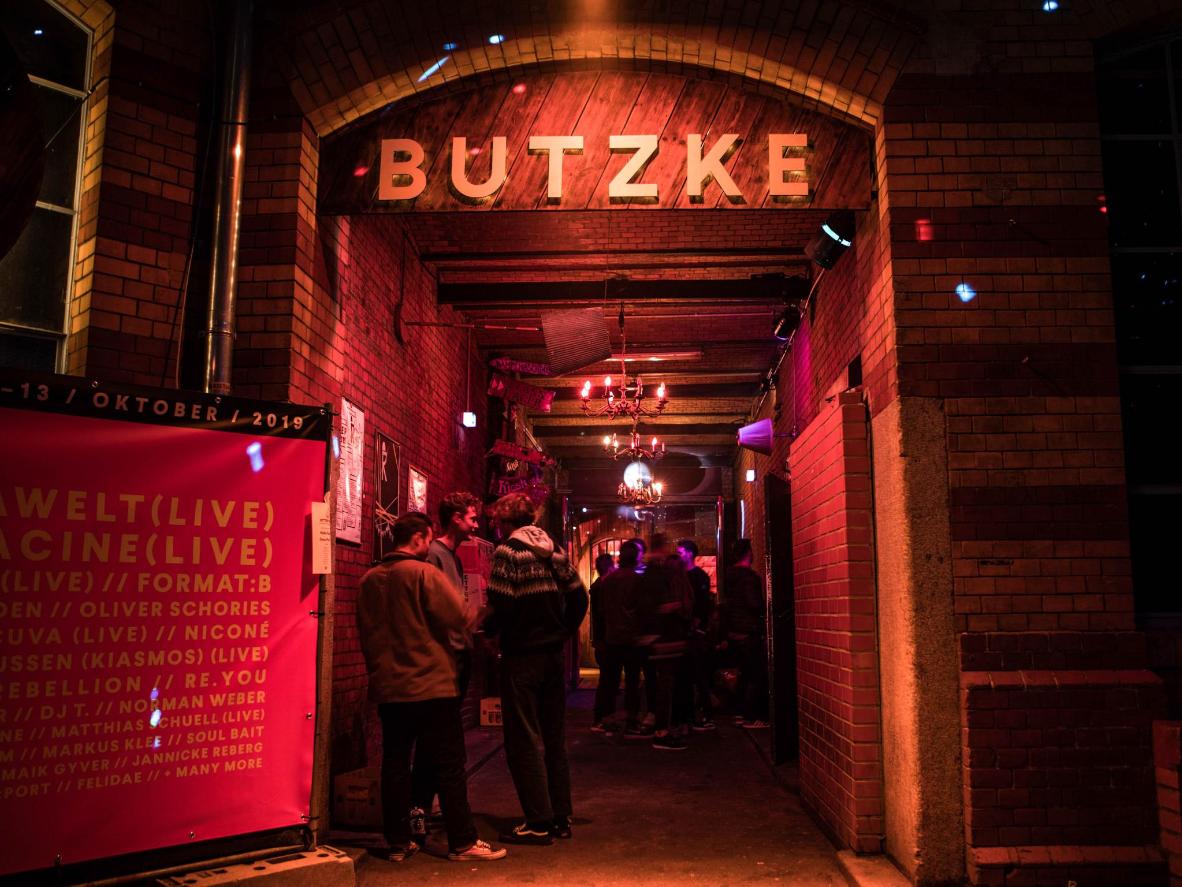 Get ready for a night of techno and house music
There's nothing more Berlin than turning an abandoned factory into a dance club. Ritter Butzke in Kreuzberg spans three floors and is filled with chandeliers, mirror balls, pulsing lights and artistic installations of all shapes and sizes. It's a classic Berlin club experience for lovers of techno and house music but with a less strict door policy than the infamous Berghain.
Klunkerkranich
Be sure to show up early to get your spot to see the sunset
Klunkerkranich in Neukölln impresses ela. for "its spectacular view of the city." Indeed, the view from this rooftop beach bar, garden and club – situated on top of a shopping centre – doesn't disappoint. Visitors may want to show up early to secure a spot and enjoy a sunset view that includes the iconic Fernsehturm TV tower. You'll have plenty of time to nibble on Spanish-inspired fusion cuisine and enjoy a variety of live music from around the world while you wait.
Piano Salon Christophori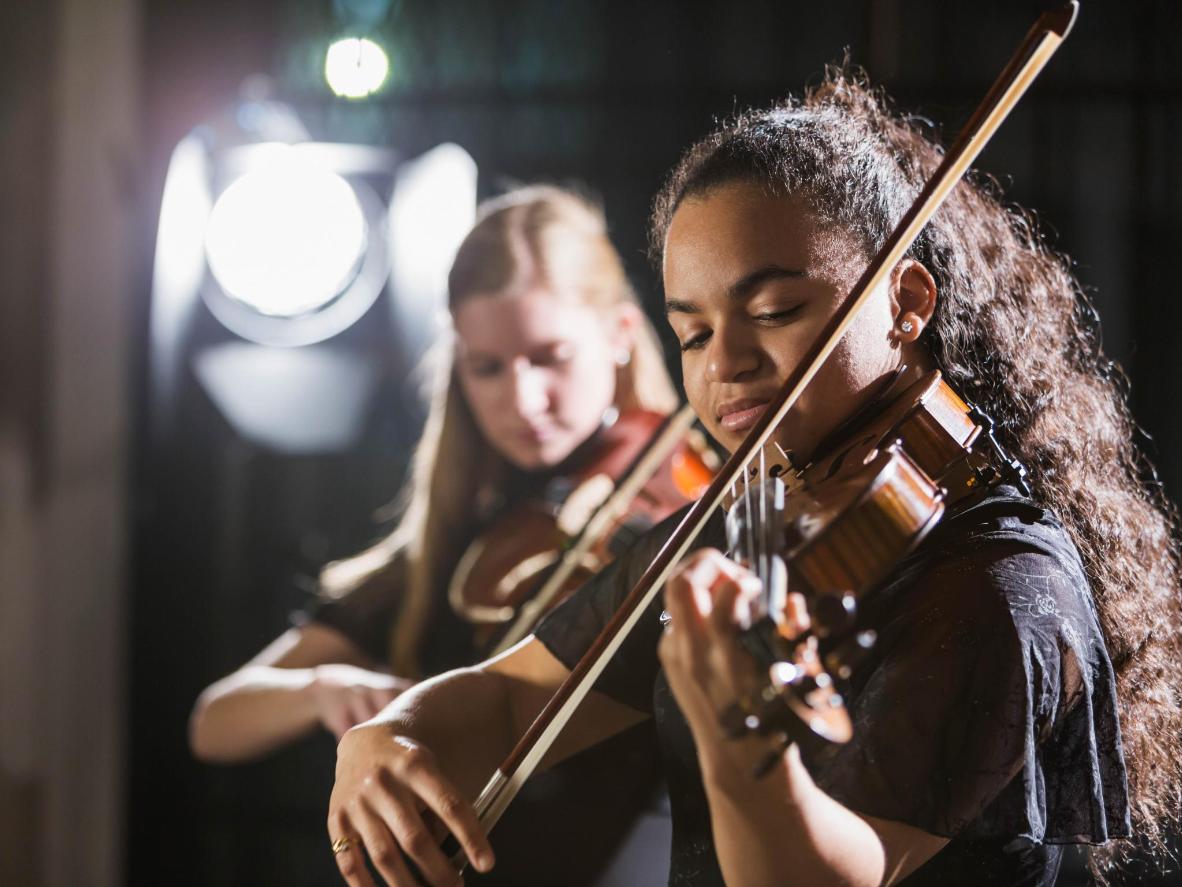 A gorgeous concert hall with intimate recitals
"Piano Salon Christophori in Wedding is a very special concert hall," says ela. This piano workshop, filled to the brim with pianos of all types and sizes in various phases of restoration, transforms into a concert hall from time to time for intimate recitals. "There are pianos, grand pianos – pieces of pianos everywhere, which gives the venue a very unique charm," she says. "I had the opportunity to play here recently and record an acoustic video. I can highly recommend a visit to this unique concert hall." Travellers who want to experience this authentic and original space are advised to watch for announcements or sign up for the venue's newsletter because these concerts fill up fast.
Where to stay – room with a zoo view
Visit Hotel 25 Hours when it's safe to do so
If you're planning a musical pilgrimage to Berlin, when it's finally safe to do so, ela. suggests booking at Hotel 25 Hours. She's a fan of their "amazing interior design," which features jungle-themed rooms overlooking the Berlin Zoo and panoramic views from the tiki-style Monkey Bar at the top of the building. The hotel offers the kind of bold, artsy and unexpected charms you expect from Berlin, mixing together multicultural influences with a healthy dose of Spaß – fun!