It's a well-known fact that Amsterdam has more museums per square kilometre than any other city in the world. Combine that with the Netherlands' famously inclusive society and you'll end up with a wealth of cultural experiences tailored to LGBTQ+ locals and visitors. The city's relatively small size means you can even visit a big chunk of them by walking tour.
Check out our tips for the next time you're in town.
Pink Point
Any day discovering LGBTQ+ culture should start at the Pink Point
Start your adventure at the Pink Point, Amsterdam's official LGBTQ+ information kiosk. Offering tips on LGBTQ+ friendly venues and events for more than 20 years, you'll find all the advice you need right here. Browse through one of the many guides on offer or, for a more personal approach, ask the clued-up staff. You can even pick up a souvenir or two to take back home with you.
The kiosk isn't actually pink, but it is easy to find – right next to the Homomonument and Westerkerk.
Amsterdam Museum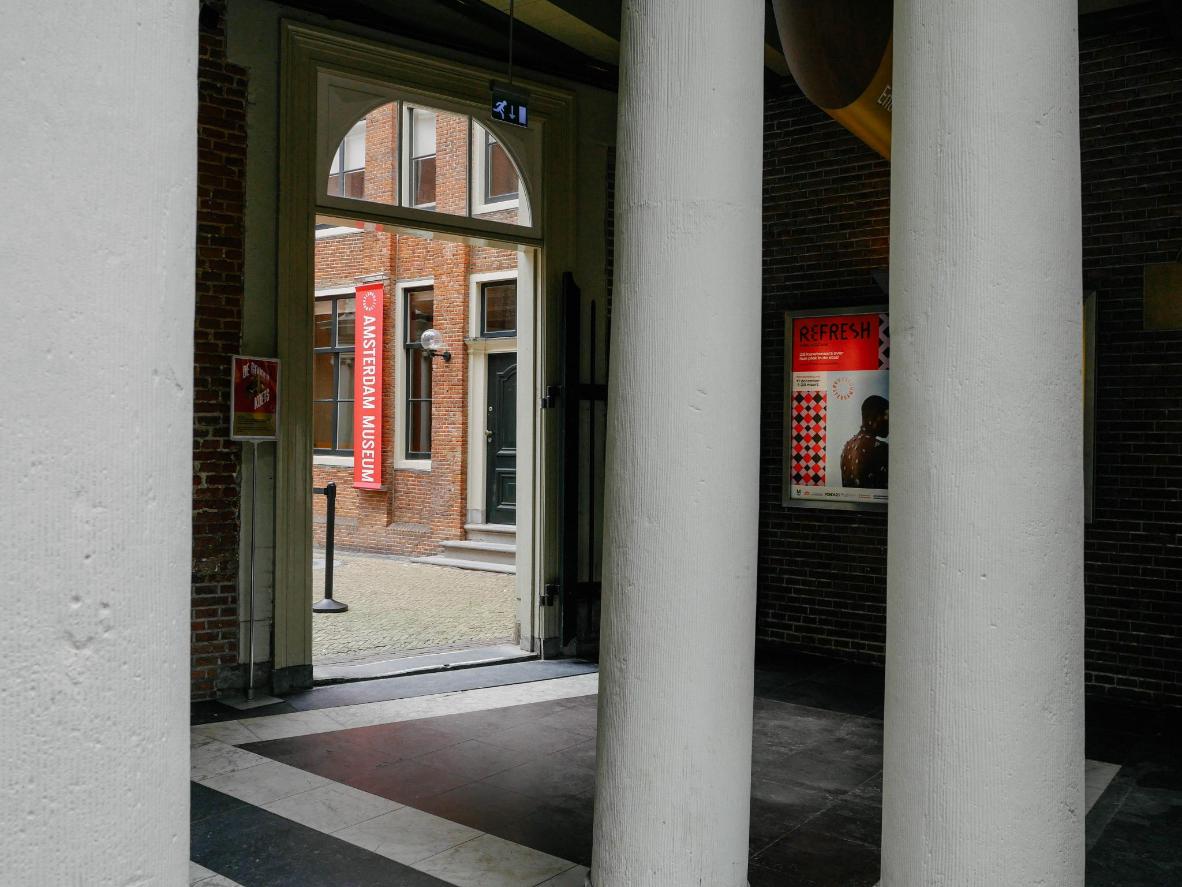 Amsterdam Museum hosts a range of events exploring the multicultural urban lifestyle
Nestled between chain stores in one of the city's busiest shopping streets, the Amsterdam Museum (AM) hosts a range of exhibitions and events centred around urban life. The collection not only highlights the importance of Amsterdam as an international melting pot, but also dives deep into relevant issues, from climate change to multiculturalism.
Catch one of the numerous talks and interactive events for a glimpse into life beyond canals and clogs. AM Live is the museum's weekly talk show and has covered LGBTQ+ history, the legacy of slavery on the community and more.
OCCII
For a cultural institution with an underground edge, visit the Onafhankelijk Cultureel Centrum In It – and no worries if you can't pronounce that, the locals simply call it OCCII. A former horse stable, the Russian Nationalist-style building was designed by Abraham Salm and is well worth a visit if only to admire the wooden façade.
It's one of the last remaining landmarks of Amsterdam's legal squat system and thanks to its rebellious beginnings, OCCII attracts alternative types from all over the world, including members of the LGBTQ+ community. Run by a group of volunteers, it primarily functions as a music venue. But if you're lucky, you might even catch a theatre show or take part in a workshop while you're there.
Mezrab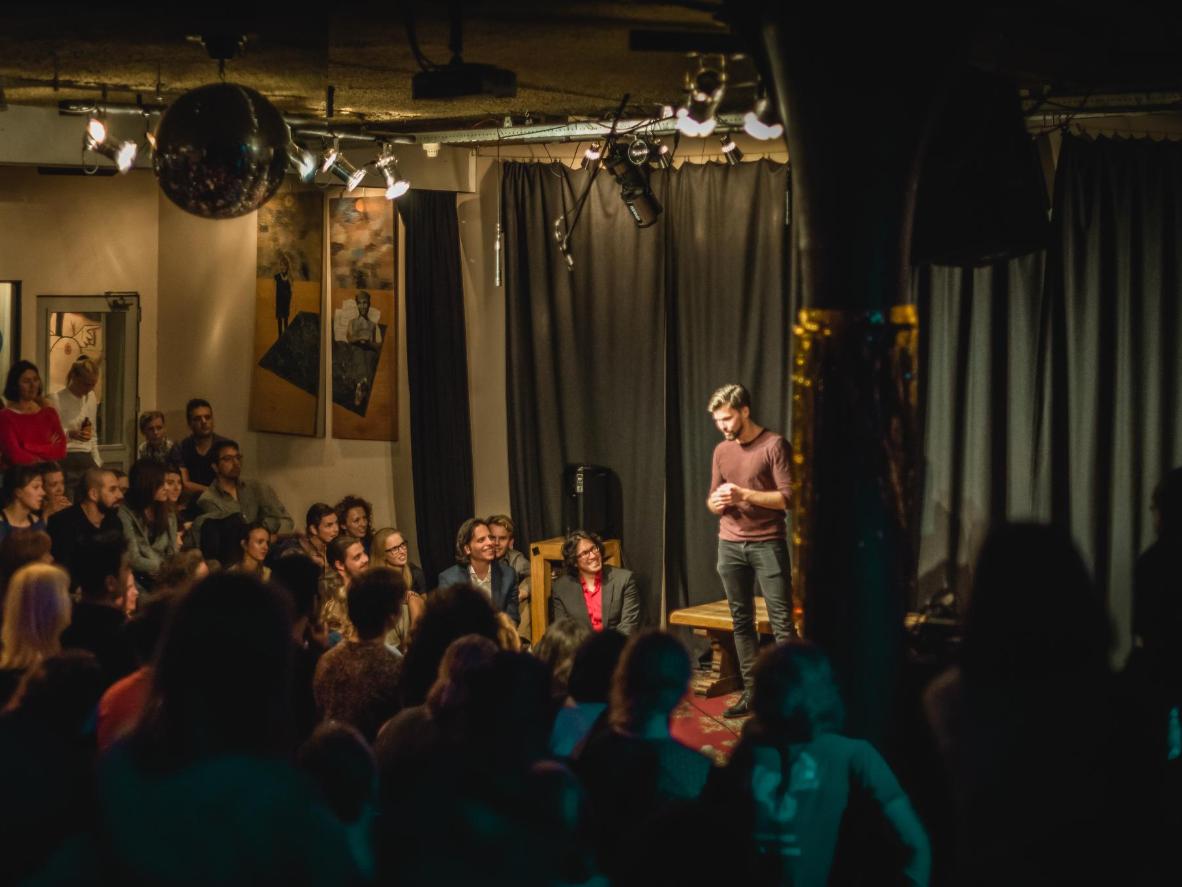 Listen to heart warming, tear jerking stories from Amsterdam's diverse population at Mezrab
Discover the art of storytelling at Mezrab, also known as Amsterdam's best kept secret. This unique venue is one of the most diverse places in the city and boasts a similarly varied programme. Here you'll find open mic stand-up, live music or a classic storytelling night, told by people of all backgrounds imaginable.
Step inside, tuck into a bowl of homemade soup and make yourself comfortable on the sofa. You'll laugh, you'll cry and you'll probably make a few new friends by the time the evening's over. And when the stories are finished, the lights go down, the speakers turn on and the dancing starts.
Marineterrein
Amsterdam is a city full of surprises, which is perhaps why the former naval base is the place to be for a relaxing afternoon. The Marineterrein has been renovated in recent years into a scientific research area, but its prime waterside location and grassy spaces have also attracted restaurants, hotels and a wide range of sun worshippers alike.
Head over for a bit of swimming, a slice of pizza and a peek in the Nemo Science Museum's research centre. You'll feel like a true Amsterdammer as this area also tends to be blissfully free of tourists.