Traveling with pets is becoming an increasingly affordable and seamless process. And with dog ownership having boomed during the pandemic, more and more of us are likely to be looking for pet-friendly travel tips.
So – for both new and seasoned dog owners – we've rounded up the best US vacation destinations to travel to with your dog in tow. Each of these chosen spots boasts a great selection of pet-friendly hotels, pet stores, dog-friendly parks, and fun hikes.
Orlando, Florida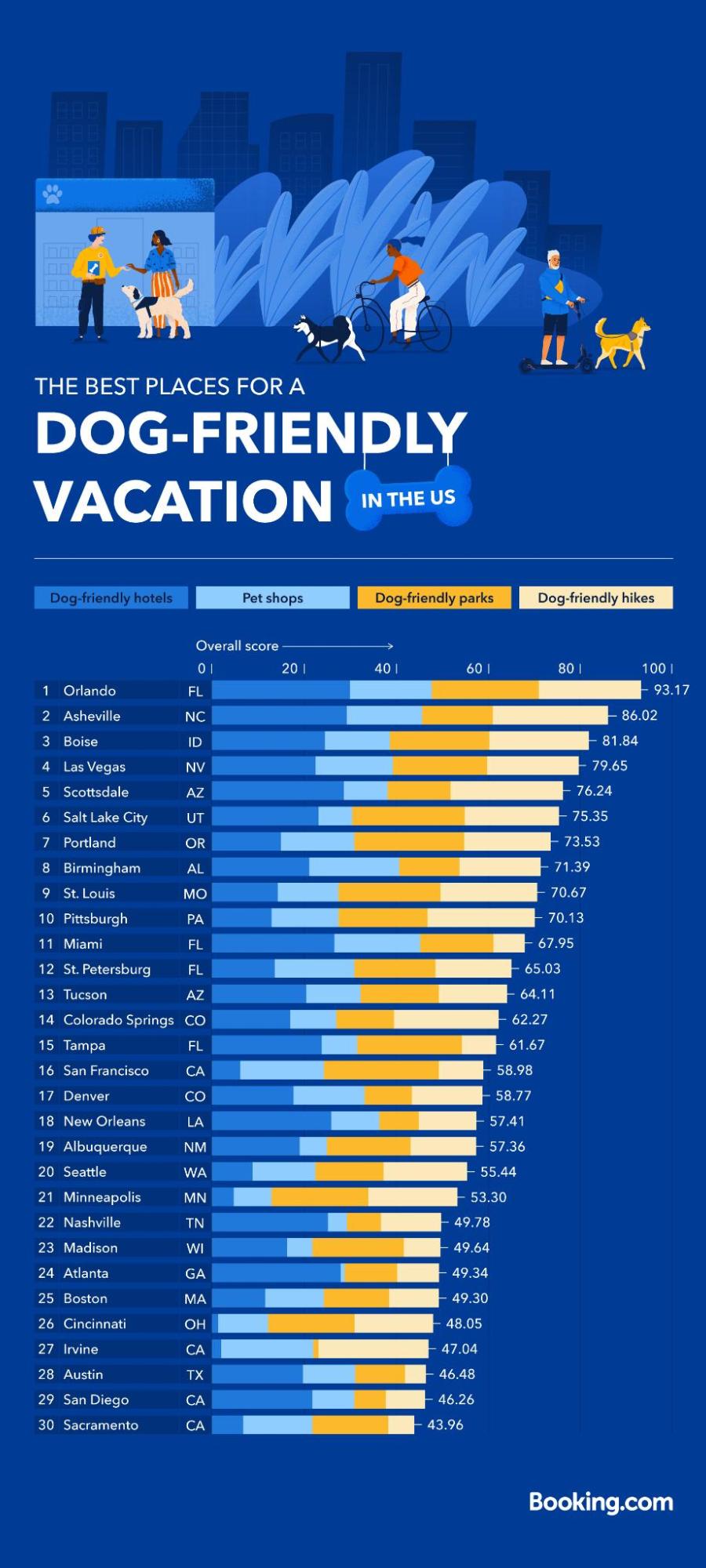 Orlando, Florida may be known for its exciting theme parks, but it takes the top spot overall for dog-friendly vacations, too. The city scored more than 93 out of 100, making it the best US location to visit with your dog. Alongside its many theme parks such as Universal and Disney, Orlando also has a number of other attractions nearby. The Central Zoo and Botanical Gardens is just a 20-minute drive from Orlando and has a children's area and 500 animals to see, making it a fun vacation for the whole family.
With over 600 hotels to choose from, Orlando also has the most pet-friendly hotels available to stay in. If you want something right on Universal's doorstep, then you'll be happy to hear that both Universal's Loews Sapphire Falls Resort and The Hyatt Regency Grand Cypress Disney Area Orlando allow pets. Then, when it's time for a walk, Orlando has 14 dog-friendly parks to pick from. While you're deciding, perhaps consider Lake Eola Park, which has a weekend market that often sells items for pets, or Paw Park which is located just outside of Orlando and has play areas especially for your dog, including an agility course.
Irvine, California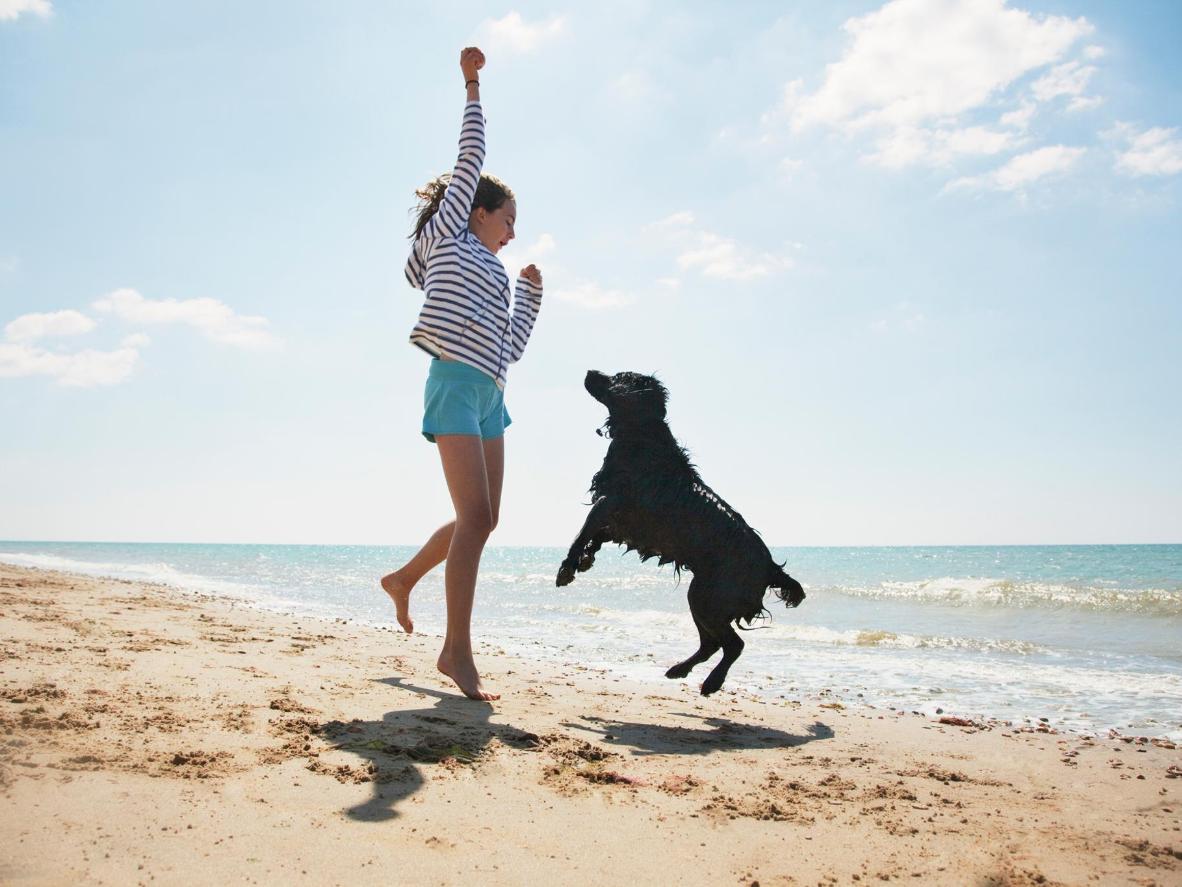 Enjoy playtime with your dog on the golden sands of California's beaches
Located in California's Orange County, Irvine is just 9 miles from the famous Laguna Beach, which is perfect for travelers who love to sunbathe. If you want to time your visit for good weather, be sure to visit in June or July. And bring along your canine companions too, for there are many dog-friendly beaches nearby for them to run and play.
While there are plenty of local restaurants for you to sample, it's just as important that four-legged companions are also treated to some culinary adventures. If you run short of snacks for your pup, or need something to keep them entertained, having a pet store nearby is a must. Irvine, California scores top for pet stores, with 147 pet stores in total allowing you to find all you need closeby on your vacation. Pet Supply Warehouse and The Pet Oasis are both traditional pet stores, but if you're after a pet store where your pet can relax and be pampered too, then House of Paw also has groomers on-site.
San Francisco, California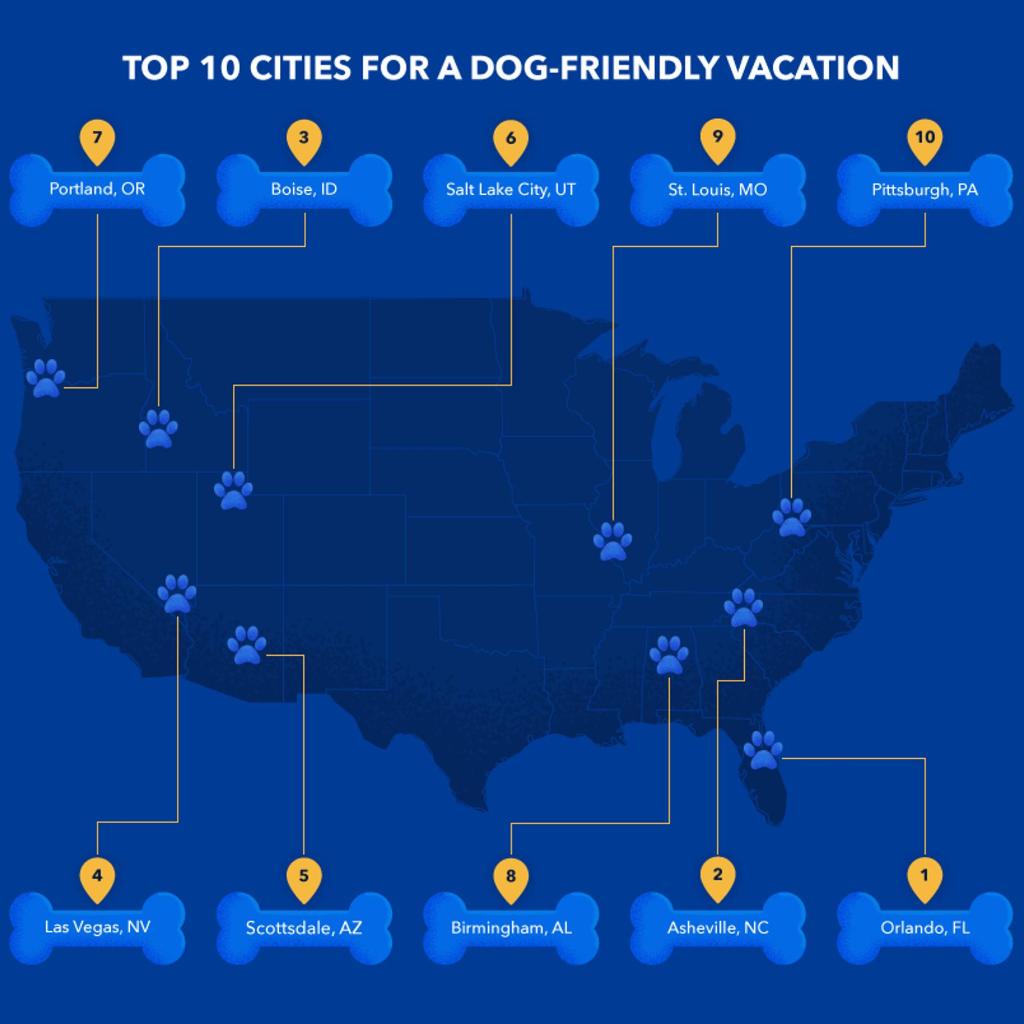 San Francisco is known for its iconic Golden Gate Bridge which graces many Instagram images of the city, and postcards, too. With its cable cars running up and down the city's steep streets, San Francisco is one of the top dog-friendly locations for your next vacation. We know that being outdoors is important for your pet and with 56 dog-friendly parks to visit, the city scored the highest in this category.
The Alamo Square Dog Park Area is dog-friendly, and also home to tennis courts, playgrounds and picnic areas, making it a perfect choice if you want to walk your dog and enjoy a picnic. To make sure you're taking in the culture, you'll be happy to hear it also has views over the city to admire the scenery. For even more city views, Lafayette Park overlooks the Golden Gate Bridge, and San Francisco Bay. Set among the hills in the Pacific Heights area, dogs are welcome to join you on your stroll in the park.
Asheville, North Carolina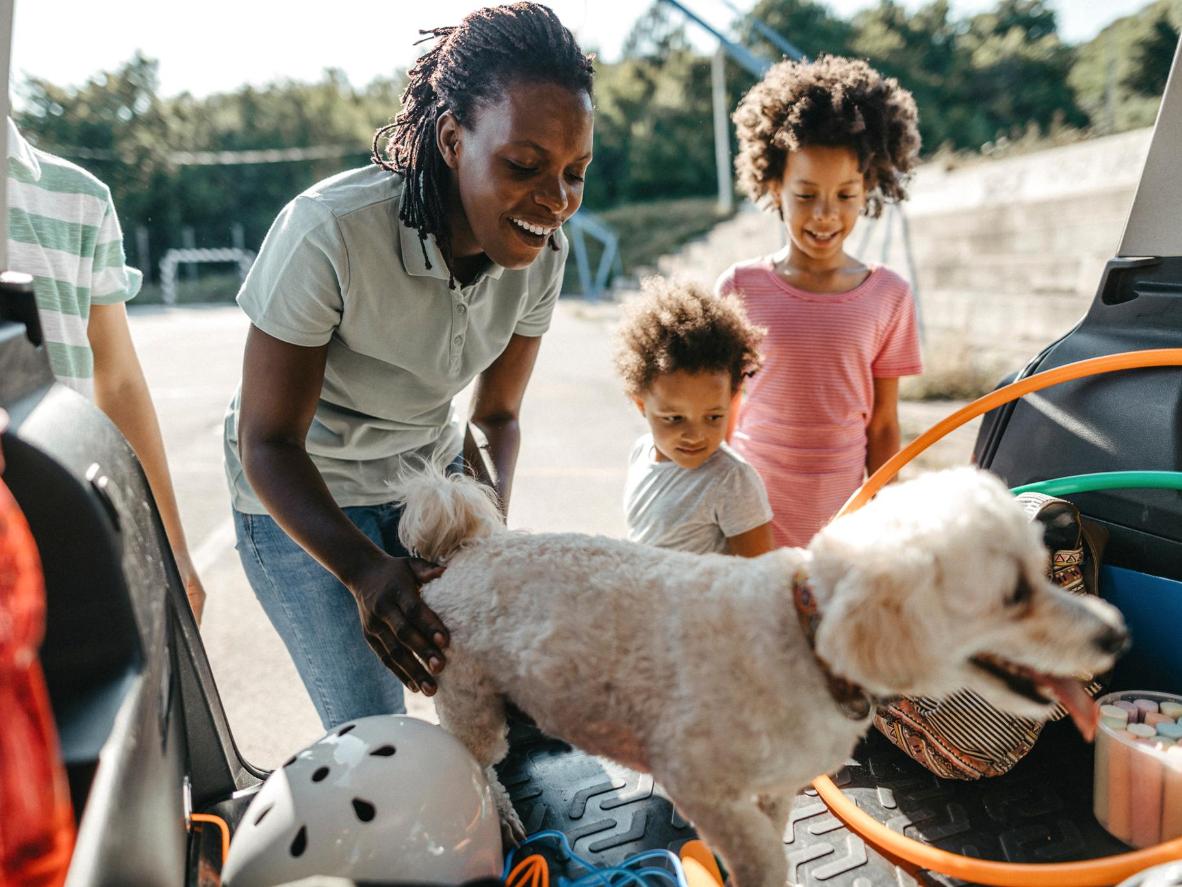 Spend some quality time outdoors with your family and dog in tow
Nestled in the Blue Ridge Mountains, Asheville in North Carolina is well-known for its arts scene and is home to the River Arts District, an area that allows people to visit studios, partake in an art class, or enjoy something to eat.
To make sure your pup is enjoying their vacation time too, Asheville has lots of dog-friendly hikes, making it the highest scoring city for this metric. It also takes second place overall scoring 86 out of 100, making it one of the top destinations to visit. You could check out the Carolina Mountain Trail, a 2.4 mile hike in the North Carolina Arboretum set among the woods for a gentle hike in nature. The Arboretum is 434 acres which includes 10-miles of hikes for you and your dog to enjoy.
With a variety of destinations to choose from across the US, there's no doubt you'll make plenty of memories for you and your pet to cherish.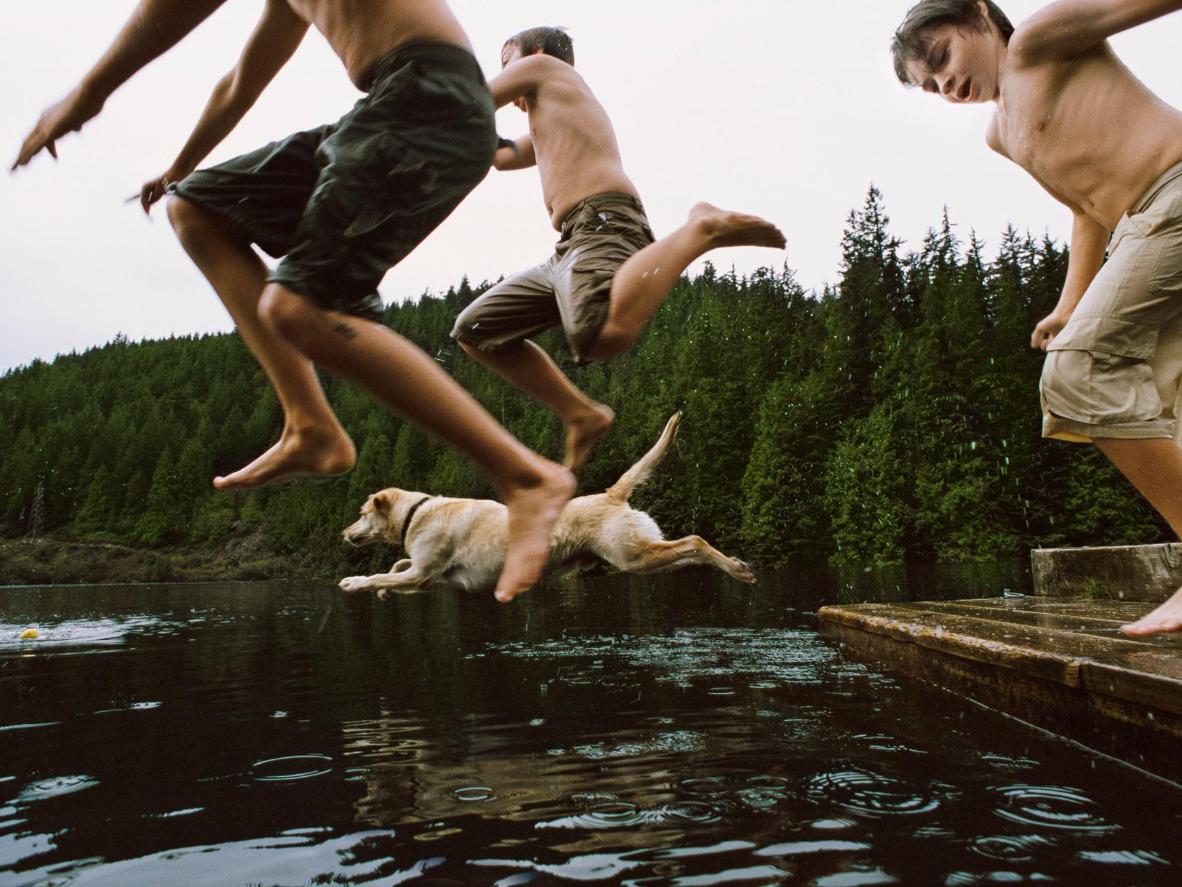 Cool off in a dog-friendly lake on vacation
Pet-friendly hotels
If your main vacation priority is a perfectly located and top-rated place to stay, a must-have for your travels will be a pet-friendly hotel.
The Algonquin Hotel Times Square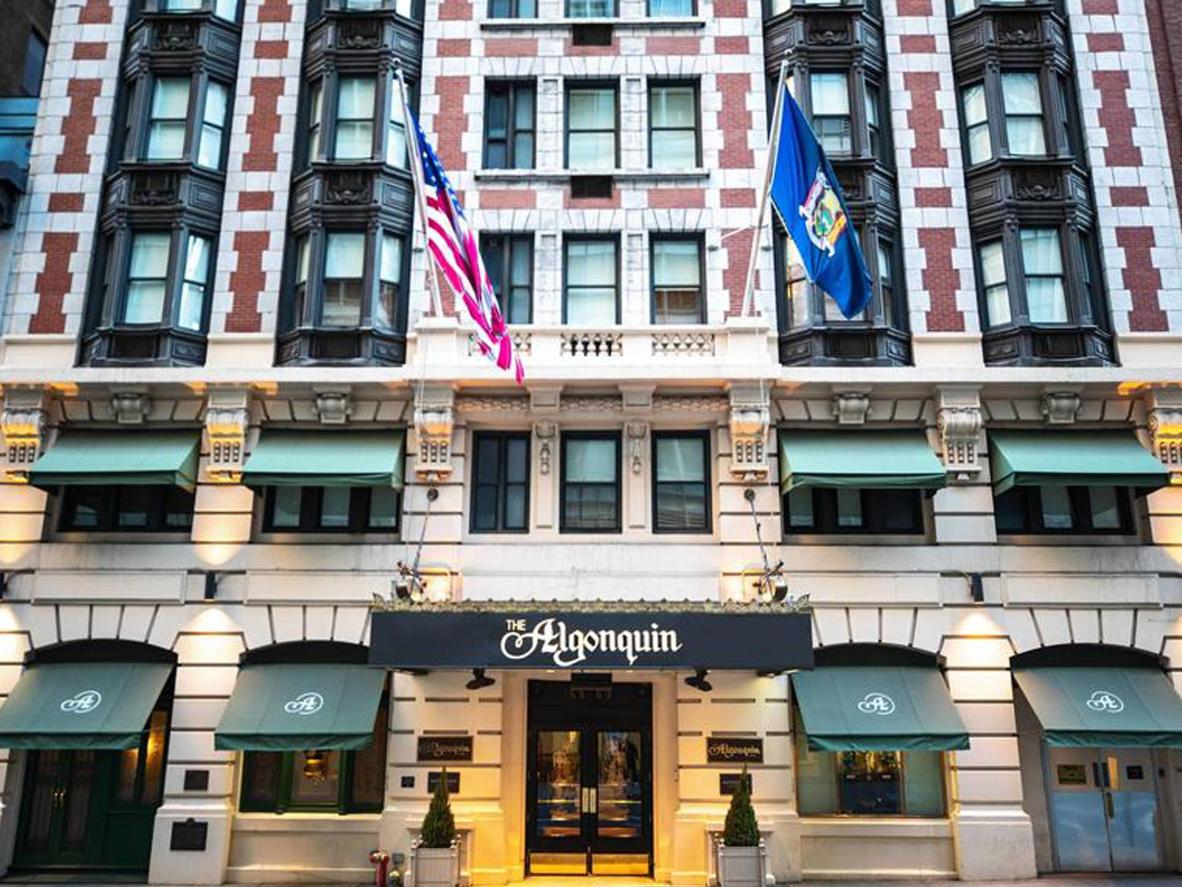 The pet-friendly Algonquin Hotel offers a pampering stay for both you and your dog
For travelers who are craving the big city life, The Algonquin Hotel Times Square welcomes pets and their owners alike. With treats for your dog and even their very own pet bed, your pup will spend their vacation enjoying the Big Apple as much as you. If you love being right in the center of the action, this hotel is the perfect base for a vacation watching broadway shows, enjoying delicious food and exploring everything New York City has to offer.
Inn by the Sea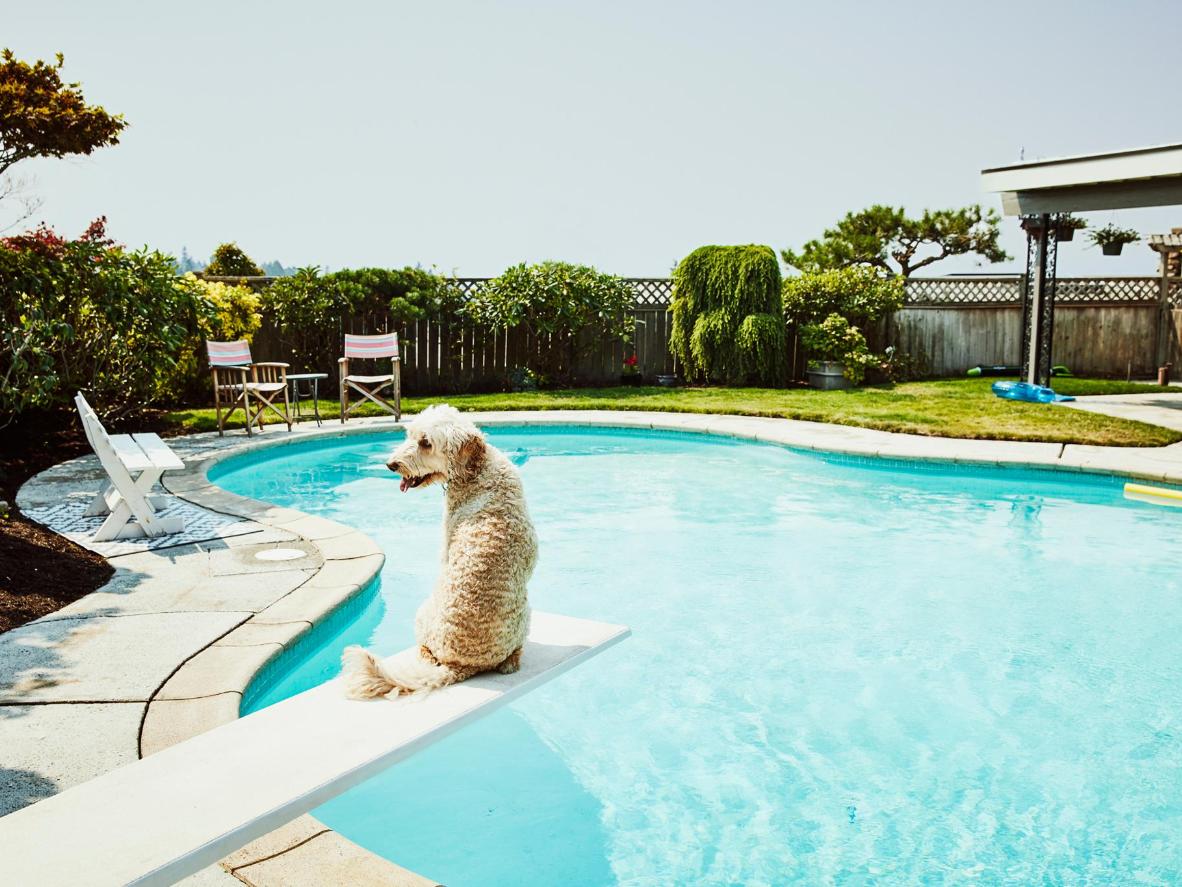 Delight your pet with a sun-soaked vacation at the Inn by the Sea
If your dream vacation is to drink your morning coffee on a balcony overlooking the beach, then look no further than the Inn by the Sea, located just minutes from Portland. Here, at no extra charge, dogs are welcomed to the resort to stay with you in your pet-friendly, ocean view suite. If you're looking for a relaxing retreat, you and your pet won't need anything else other than a sun-lounger to soak up the rays on the beach, followed by a beach walk to stretch your legs.
Bobby Hotel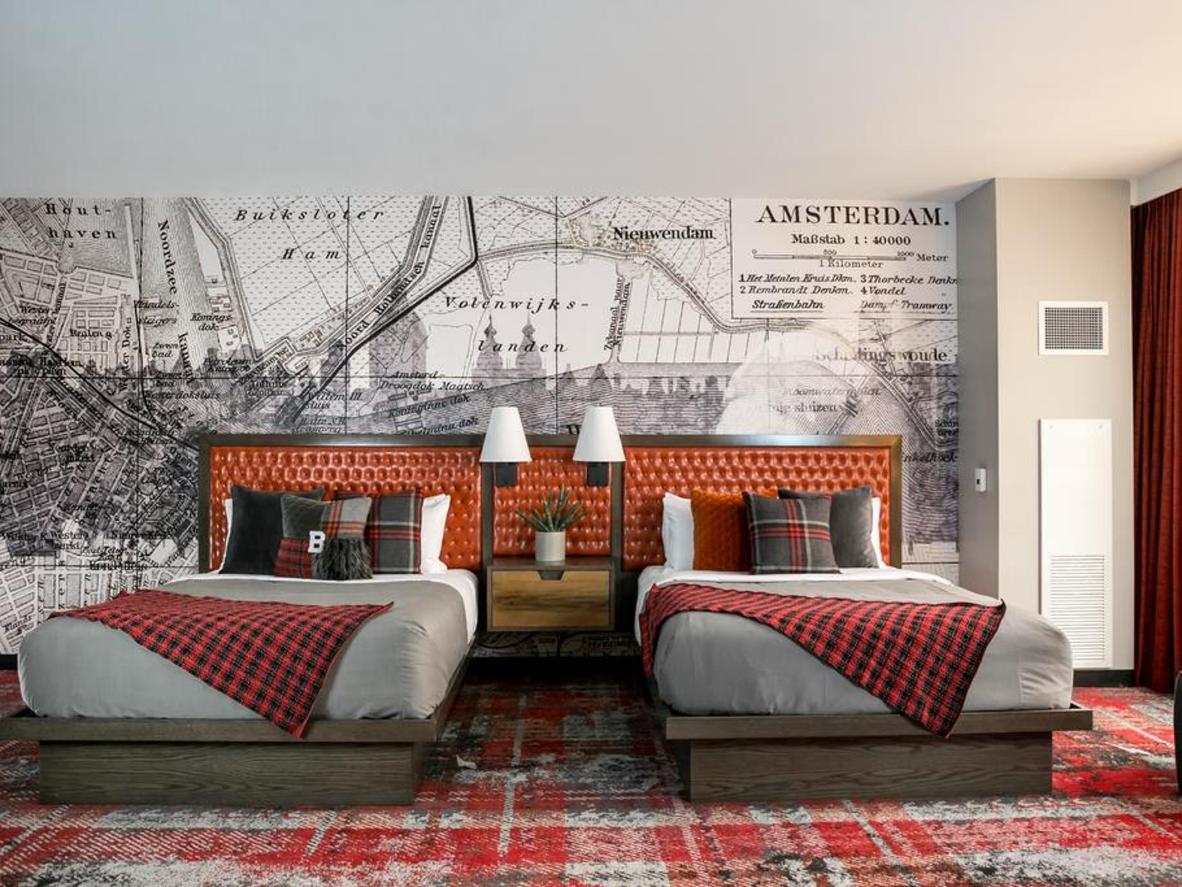 A well-appointed room for you and your pet at the Bobby Hotel
Heading down to the home of country music, Nashville is jam-packed with attractions, sights and foodie hotspots. Bobby Hotel is a great base for pet-friendly trips, welcoming pets of any size. This boutique hotel is home to a rooftop lounge and café which has dog treats and toys for your pup, and is just a short walk away from Broadway and Printer's Alley. Remember, when you're ordering room service for yourself, don't forget to order for your pup from their special pet meals room service menu, too.
Methodology: The number of facilities in each category was counted for each city based on the data in the relevant source. Cities were then assigned a score in each category by the percentile ranking of the number of facilities per capita. The resulting scores were then weighted and summed to provide a total score between 0 and 100.