The English countryside is renowned for its quiet beauty. And the Cotswolds – an area of natural splendour that spans five southern counties – is a region that showcases this at its best; sleepy country lanes, rolling hils and blonde stone villages where there's not much more than a pub and a shop to be found. Here we present our pick of the area's loveliest villages for a truly restorative getaway.
Cirencester
Expect to find pastel-hued shopfronts on every corner
Despite being one of the Cotswolds' largest towns, Cirencester is just as quaint as its more petite neighbours. Under the Roman Empire, it ranked second only to London in terms of importance and size but these days, it's far quieter and more slow-paced in comparison to the capital. Wander through the town's bunting-lined streets past pastel-hued shopfronts jumbled with antiques and visit the mosaic-filled Corinium Museum, which showcases the town's illustrious history. When it comes to food, there are several excellent eateries like the stone-fronted and intimate Jesse's Bistro. After a day out, retreat to The Old Brewhouse, a B&B within a 17th-century Cirencester townhouse.
Bourton-on-the-Water
The most magnetic views in this village can be found along the River Windrush
The River Windrush flows through the tiny village of Bourton-on-the-Water, sweeping under low-lying bridges and past a collection of honeycomb-coloured cottages and pubs. Stop by The Mousetrap Inn for classically English dishes like roast rump of lamb or golden scampi and a pint by the fireside.
The Slaughters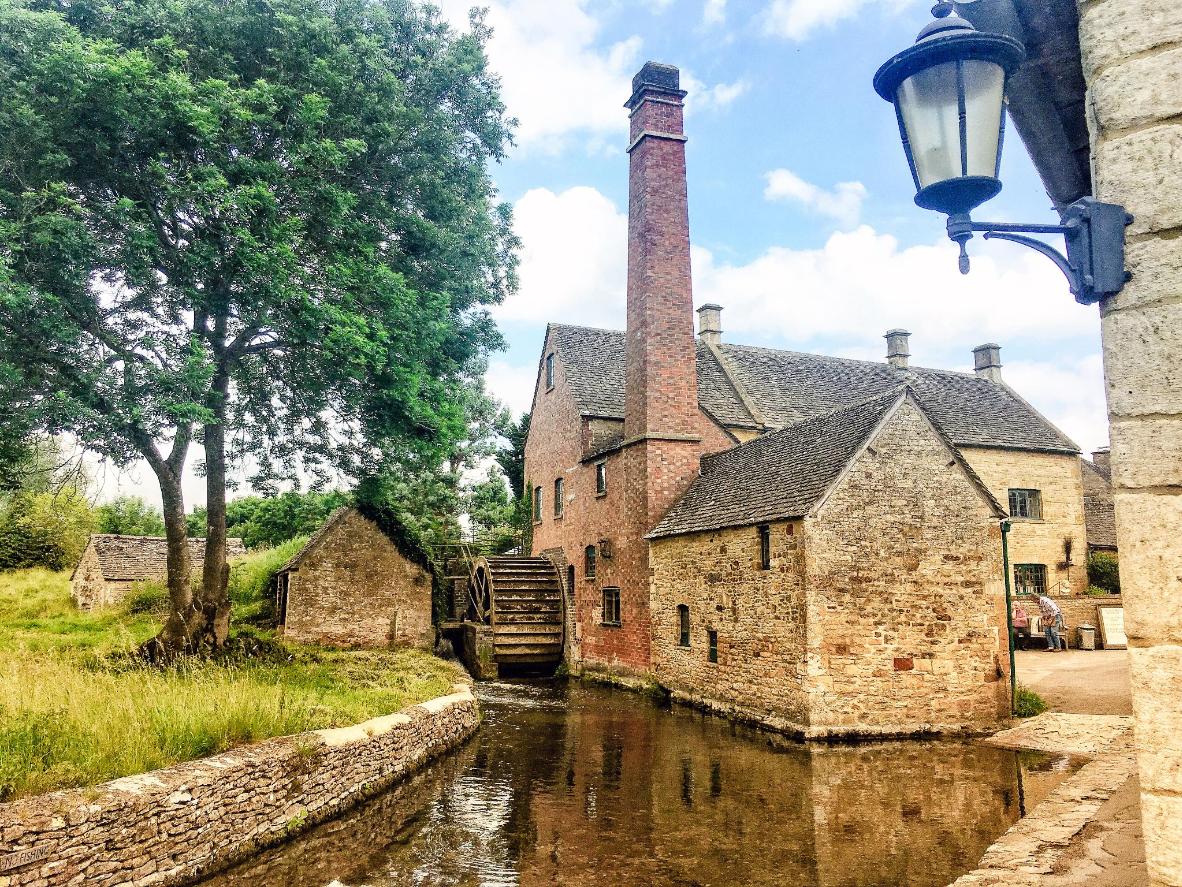 Stop by The Old Mill Museum for a lesson in the village's bread-making history
The two villages of Upper and Lower Slaughter share both picturesque appeal and a name (derived from the Old English word for a wetland, 'slothre' or 'slough'). Begin your visit in Lower Slaughter, where limestone cottages line the banks of the River Eye, and wander up to The Old Mill Museum for a jaunt through the village's bread-making history. Better yet, there's an ice-cream parlour and a tea room that overlooks the river, where you can indulge in homemade scones and a traditional ploughman's lunch. Walk it off and head up the river to Upper Slaughter, with its huddle of ivy-covered thatched cottages. Stay at the elegant Slaughters Country Inn.
Bampton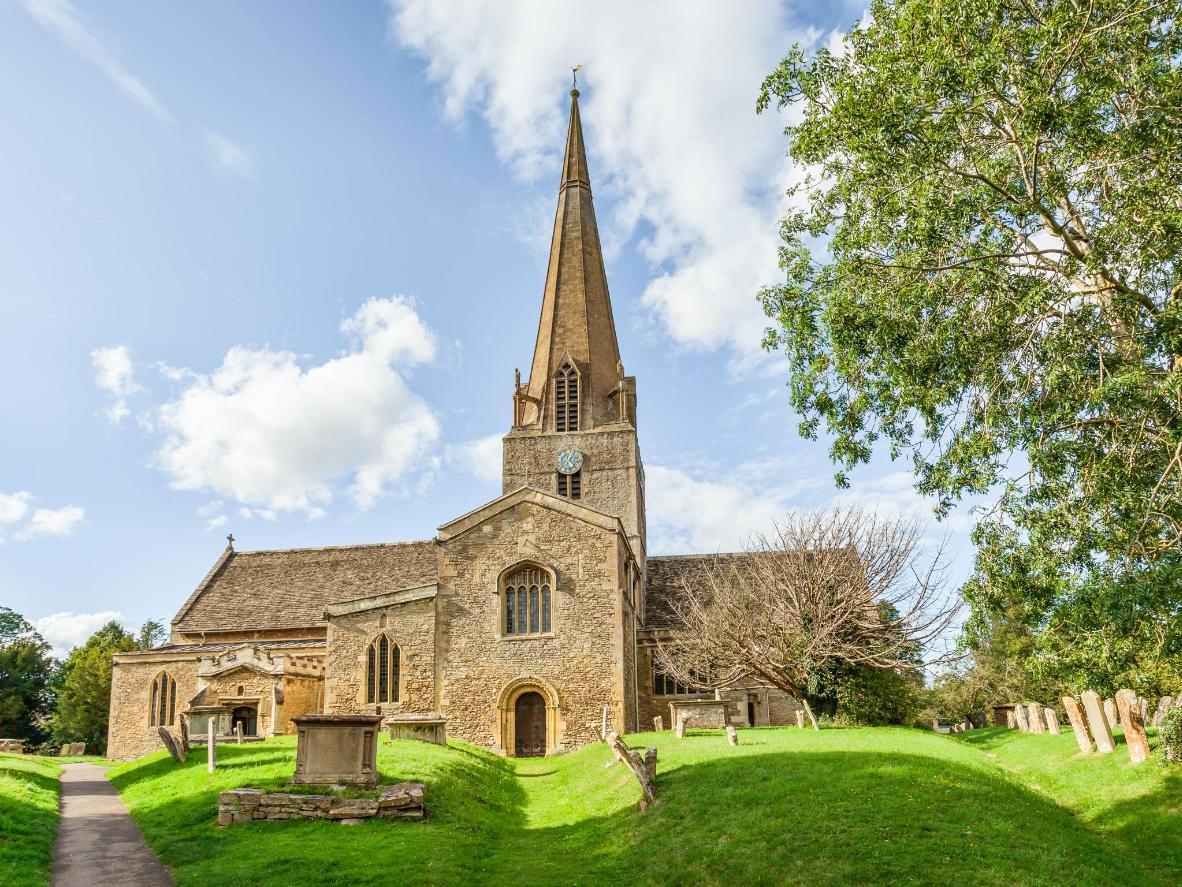 Bampton served as the setting for tv programme, Downton Abbey
Fans of Downton Abbey may recognise Bampton as the village setting in the acclaimed period drama TV series (the Bampton Library even houses a photo exhibition on the filming of Downton Abbey for super fans). But even for those not familiar with the programme, this ancient market town will undoubtedly charm; with Edwardian cottages, dry stone walls bordering lawns dotted with daffodils and St Mary's Church and its Gothic Revival spire. Visit local pub, The Morris Clown, for a pint and a round of board games. And end the day at the Wheelgate House, which puts on an excellent breakfast spread for you to look forward to the next morning.
Bibury
There's no shortage of sleepy and idyllic thatched cottages in Bibury
Celebrated British designer William Morris once famously described Bibury as 'England's most beautiful village'. And it is unremittingly pretty. Spend your day here strolling along the River Coin, fringed by stone buildings (Arlington Row is a particularly handsome strip), from the Bibury church to the pop-up Cotswold Crepêrie. A little further south is the Bibury Cricket Club, where visitors and keen cricketers can watch the weekly Sunday friendly match for a snapshot of pastoral England. Stay at the ivy-clad Swan Hotel.
Broadway
Plan a visit to the nearby lavender fields for views of rippling purple
Broadway has retained its innate charm for centuries, thanks to its limestone cottages fronted by leafy chestnut trees, a thronging village high street and an array of atmospheric pubs. Perhaps the best way to tap into village life here is to try your hand at a game of bowls with the locals at the Broadway Bowling Club and linger out on the patio with a pint. The area around Broadway is equally lovely and worth exploring, marked by fields of lavender and another delightful village called Snowshill (which served as the film location for portions of Bridget Jones' Diary). When the day is done, The Broadway Hotel, with its lantern-lit chestnut trees, is likely to fulfil any dreams of a country retreat.