For the coffee connoisseur, finding a café that understands the complexities of a fine brew can be quite the tricky task while travelling. But never fear, we've found the cities with the best speciality coffee scenes in Europe, sure to get your taste buds buzzing on your next trip.
Bucharest, Romania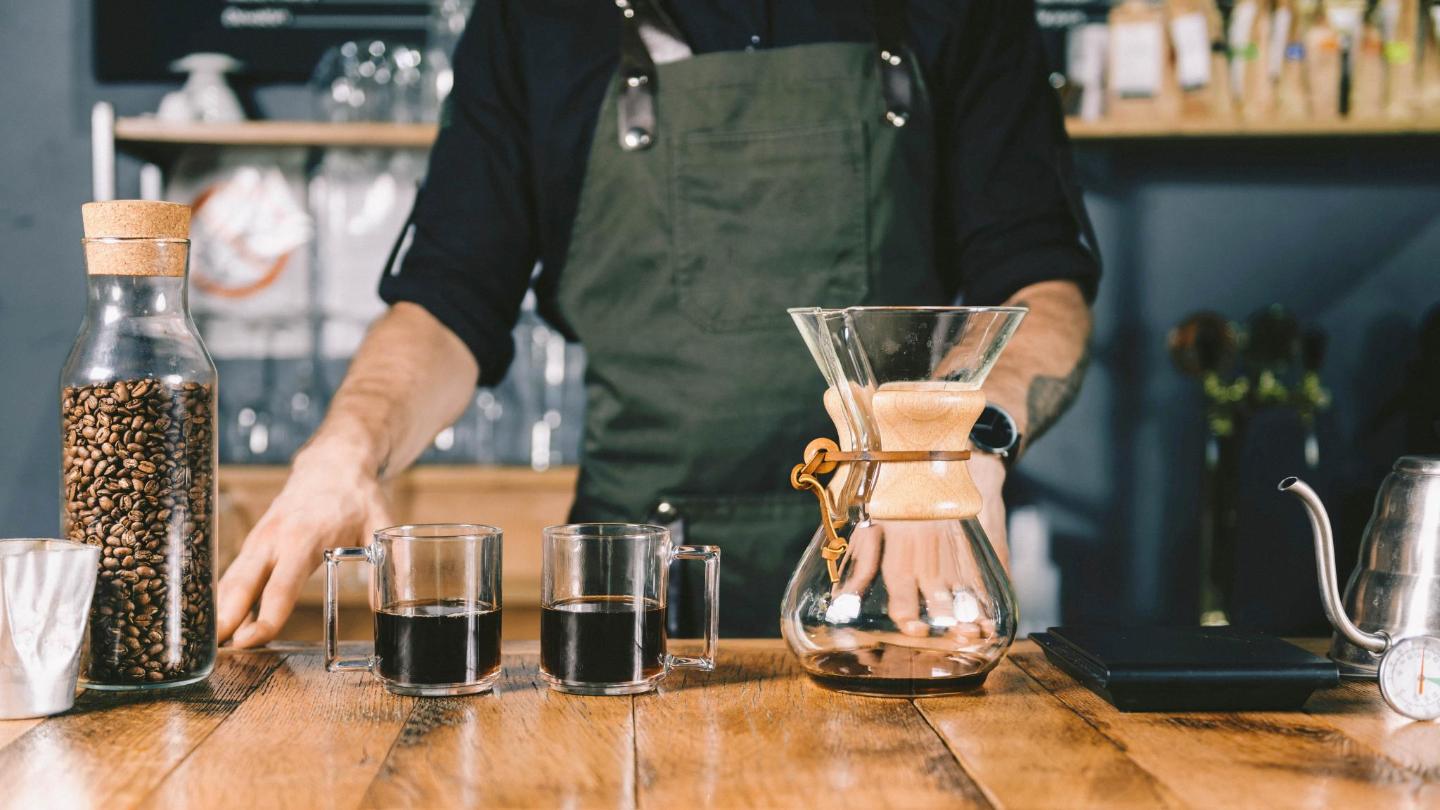 Visit Origo, the first café to introduce the speciality coffee scene to Bucharest
The Romanian capital of Bucharest is considered the country's centre of media, culture and art and recently, it's been gaining a reputation throughout Europe for its speciality coffee – even acquiring the nickname of 'Little Paris of the East.'
The first to introduce the speciality coffee scene to Bucharest was Origo. Even on a quiet day, this café overflows with locals and tourists and the air is filled with the rich, nutty aroma of coffee being lovingly prepared by expert baristas. Even the lighting is artfully constructed out of small mugs, dangling by their handles from the ceiling along with repurposed V60 filters. There's a multitude of coffee styles to try, from the classic long black, cold brews to AeroPress, syphon and Hario V60 filtered coffee. If you like what you taste, you can buy their freshly roasted beans to make a brew at home. Make the most of the Bucharest coffee scene and stay at Victoria Studio, which is only a short walk away from Origo café.
Paris, France
Visit The City of Love for a lovely cup of speciality coffee
The City of Love is also a contender when it comes to emerging speciality coffee scenes. Take the day to stroll through delightful Parisian neighbourhoods like the classic Le Marais and pop into Boot Café, which was once a cobbler's workshop. Its small but inviting space (that only seats eight people) is constantly filled with tourists and locals patiently waiting in line for their preferred coffee; you can get a coffee made with a Chemex (a manual pour-over coffee-maker), a flat white, a punchy espresso or – for those who have had too much caffeine – a rich hot chocolate. And don't forget to get a fresh slice of homemade cake or a plate-sized cookie to pair with your drink. Stay close to the café in Le Marais.
Istanbul, Turkey
Petra Roasting Co. proudly serving conscious and delicious coffee
Although Turks have a strong tea-drinking culture, speciality coffee is creeping into the daily routine of locals and it's even encouraging a resurgence of the traditional method of making Turkish coffee, by submerging the djezve (a traditional Turkish coffee pot) into hot sand.
To sample the best of this emerging speciality scene, head to the major Turkish metropolis of Istanbul. Here, visit Kronotrop, the first speciality café in Istanbul, which specialises in brewing with a V60 coffee dripper. There's also the Petra Roasting Co., proudly championing the conscious consumption of coffee – the baristas visit the plantation where the beans are picked to oversee how they are packed and processed. This café's interior is also particularly attractive, with a carefully considered, simplistic Nordic style. And it serves Turkish food and freshly baked goods from the in-house bakery. Dine in and savour your brew with a sweet treat or order a takeaway and enjoy it back at Shangri-La Bosphorus, Istanbul, which has views of the Naval Museum on the European coast of Istanbul's Bosphorus River.
Sofia, Bulgaria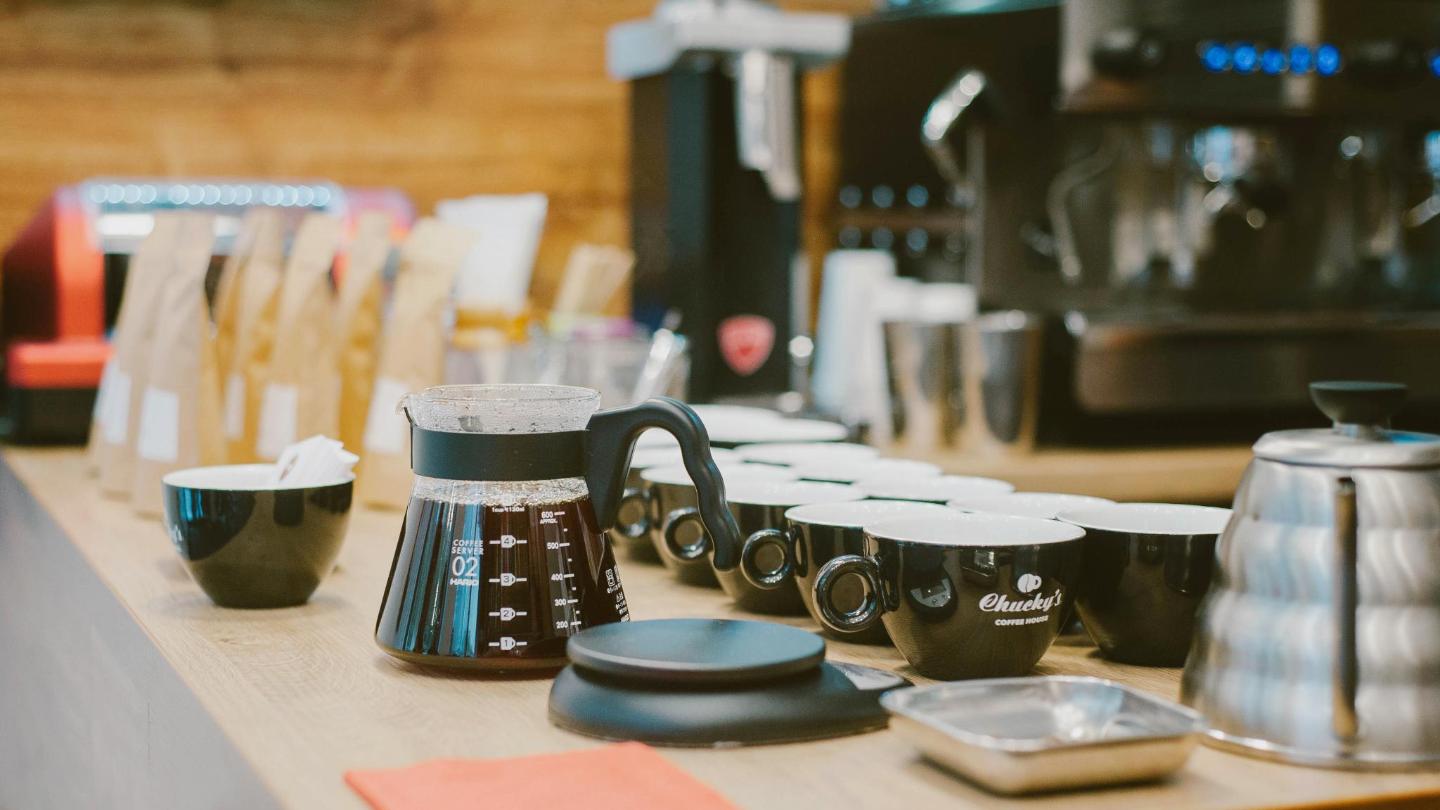 Find Chucky's Coffee & Culture at Hristo Belchev 29
As you walk around the Bulgarian capital of Sofia, seeing coffee vending machines peppered through the streets, you wouldn't necessarily expect to find a thriving speciality coffee scene here. However, Sofia is on the cusp of experiencing third wave coffee culture starting to ripple through the city. One café spearheading this change is Chucky's Coffee & Culture, a proudly run establishment focused on serving fresh, high-quality coffee that is roasted in-house. If you're in search of the finest cup of coffee every morning, stay at Sofia Place Hotel, which is close to Chucky's Coffee & Culture.
Copenhagen, Denmark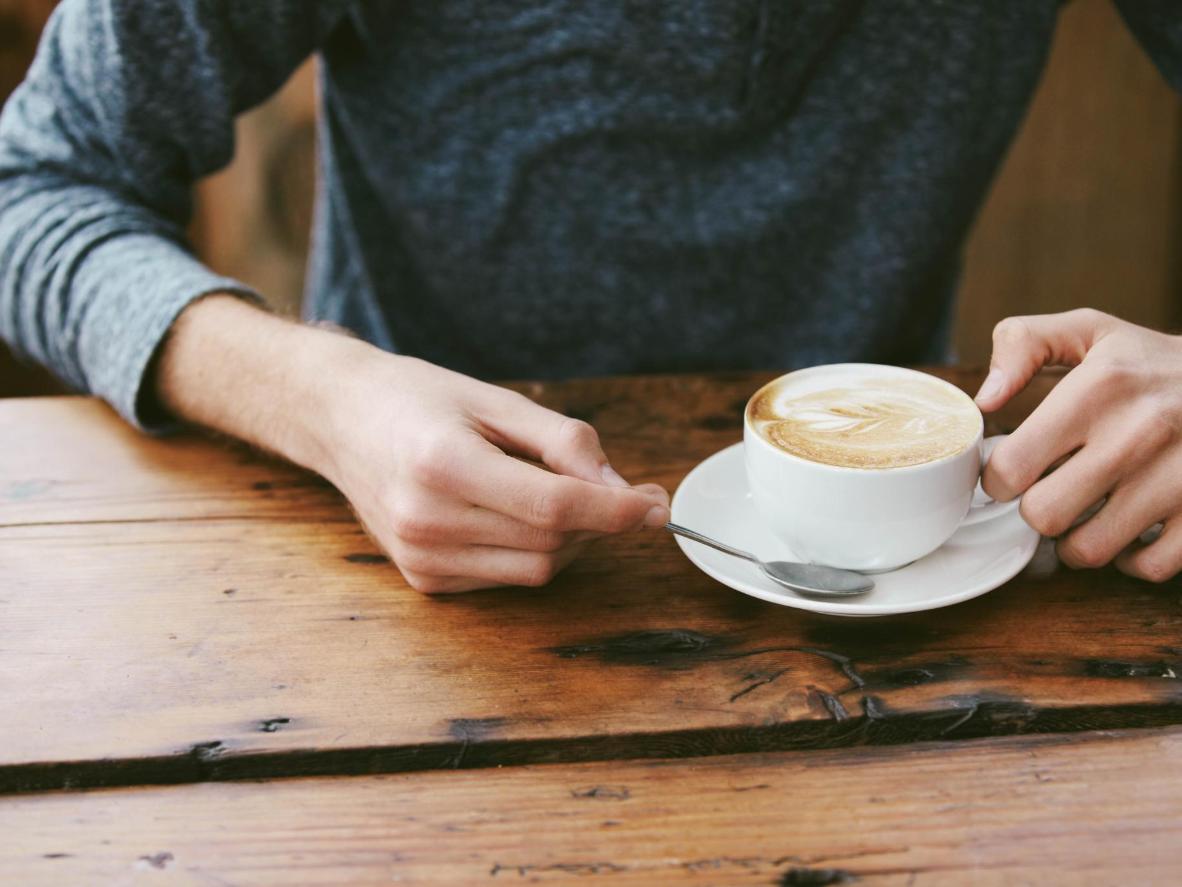 Visit Risteriet, a café setting a high standard for both roasting and brewing
Travellers tend to be drawn to Copenhagen, Denmark's capital city, on account of its notable street style, cycling culture, inviting bakeries and speciality coffee. If you consider yourself a coffee connoisseur, visit Risteriet, which translates to 'roaster' in Danish. It's a café known as a pioneer of locally roasted, high-quality beans and it sets the standard high. There are two locations that both serve amazing coffee – from lattes, cappuccinos and cortados, to coffee made with a Hario, Aeropress or classic drip-style – but each venue has singular appeal; the Studiestræde is more for coffee on the go, whereas the Halmtorvet location invites you to savour the atmosphere, ditching the laptop or phone and just enjoying the moment. Whichever café you choose, don't forget to pair your coffee order with a fresh Kanelsnegl (a Danish cinnamon 'snail' bun). Stay just around the corner from the Halmtorvet location at Andersen Boutique Hotel.