If you're looking for an engaging getaway for the whole family, few will top a wilderness excursion. In the first installment of this three-part series, we'll take a closer look at campgrounds the whole family is bound to love.
Wheels of Wonderment Campground (Wapiti, Wyoming)
Bison grazing near a river at Yellowstone National Park
Wheels of Wonderment Campground is located in Wapiti, Wyoming. Since it's only about 36 miles from the eastern entrance of Yellowstone National Park, it's a great home base while visiting the area. Choose from a teepee, cabin, or tent – or park your RV here and camp out if you're driving through. Roast marshmallows with the kids around the fire pit, play ping-pong in the game room, or try horseback riding. You'll want to visit between April and May or September to October, since the temperature will be milder and you'll be able to avoid most of the crowds.
Hill Country Cottage & RV Resort (New Braunfels, Texas)
One of the cottages available at Hill Country Cottage & RV Resort
Looking for a getaway in the great outdoors near San Antonio? Look no further than Hill Country Cottage & RV Resort and check in for a weekend with the whole family, including your furry friends. Families both big and small will love this campground, since you can rent just a room or an entire cottage that accommodates up to 8 people. Your kids will love the on-site playground, game room, and pool – and you'll love the sauna and hot tubs to relax in after a long day. But if you and your family are itching for other things to do, there's also a water park and children's museum nearby. Try to visit between November through April to enjoy balmier weather and fewer crowds.
Silver Cove RV Resort (Silver Lake, Washington)
RVs parked near the creek at Silver Cove RV Resort
The Pacific Northwest may be overcast most of the year, but summers are mild and sunny – perfect for exploring the great outdoors with the whole family. Whether you're planning for a summer-long camping trip or just a weekend getaway, Silver Cove RV Resort—just 70 miles from Portland—is definitely worth checking out. Here you'll find an RV park as well as various different accommodation types, the largest of which can sleep four people comfortably. Many of the accommodation types also come with kitchenettes and private bathrooms, so you'll feel right at home. You'll find Silver Cove to be an excellent home base if you're visiting Mt. St. Helens, since it's just 4.4 miles from the visitor center. But if hiking isn't your thing, you can also go canoeing, fishing, or even ziplining with your family nearby instead.
Arrow Creek Camp and Cabins (Gatlinburg, Tennessee)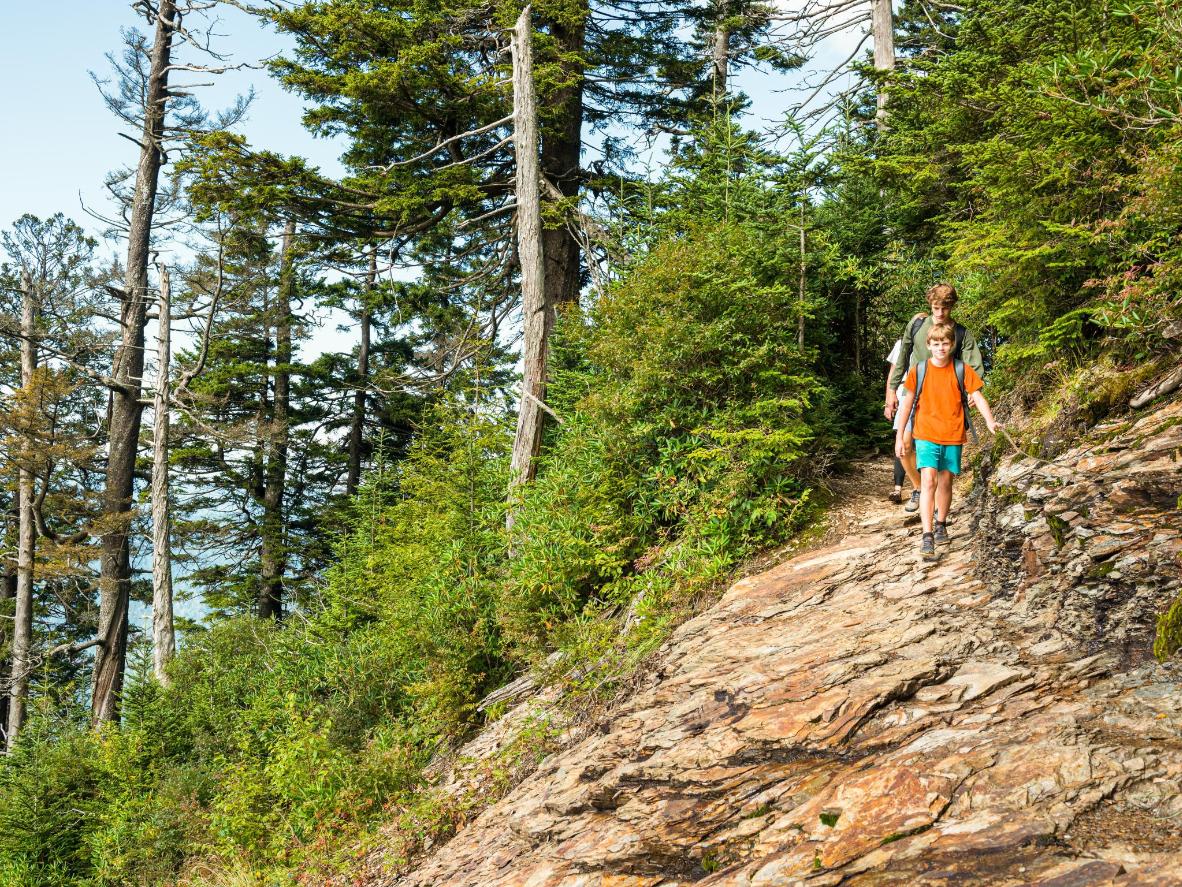 A family hiking through the Great Smoky Mountains
If you're planning on visiting the Great Smoky Mountains with your family this summer, you'll definitely want to check out Arrow Creek Camp and Cabins, which is only 7 miles from the Sugarland Visitor Center. Stay in one of the four large rustic log cabins, which will easily accommodate your family. The campground also has a grill, pool, rec room, and playground for when you and your kids need a break from hiking. If your family is more of the thrill-seeking type, be sure to check out the zipline tour nearby where you can speed through the mountains and experience the Smokies in a completely new way.
Escalante Cabins & RV Park (Escalante, Utah)
One of the log cabins you can stay in at Escalante Cabins & RV Park
If you're planning to visit some of the national parks in the Southwest, Escalante Cabins & RV Park is a great spot to stay at. Choose from rustic log cabins and modern cottages, where you'll have stunning views of the surrounding mountains. Then go visit the famous Bryce Canyon and Grand Staircase with your family – both less than an hour's drive from the campsite. After a long day at the national parks, let the kids run free at the playground as you make dinner in the comfort of your cabin. Try to visit around late March to June as well as early September to October for the best weather and smaller crowds.
Colorado Bear Creek Cabins (Evergreen, Colorado)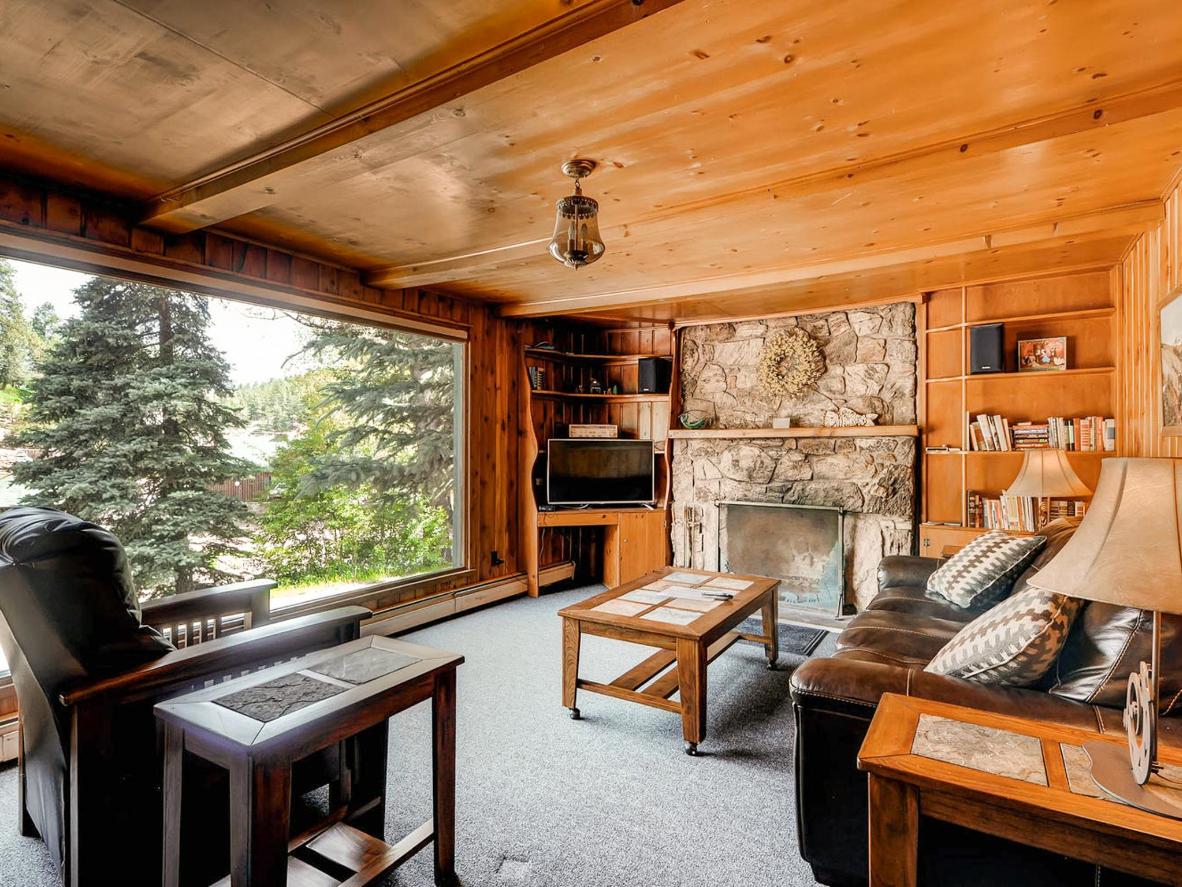 The interior of one of Colorado Bear Creek Cabins' cottages
Colorado Bear Creek Cabins is where you'll want to stay if you and your family want to go camping in style – think, wood-paneled interiors, great views, and modern facilities. Not only is it easily accessible since it's less than an hour from either Denver or Boulder, but it's surrounded by many great hiking trails and parks. Take the kids to Genesee Park—just a 15-minute drive away—where they can see bison roaming freely, or go mountain biking as a family. Then come back after a long day and enjoy the scent of the wood-burning fireplace as you whip up something delicious for dinner in the well-equipped kitchen. You'll want to visit between April and May as well as September and October, since there will be fewer crowds.