Feel like you haven't had enough summer? To extend the season with more holidays (but still beat the busy European hotspots), round up your friends and head to any of these dreamy group travel destinations.
Promising late summer warmth, culture, nightlife and accessible natural beauty, these places will suit a variety of travellers and make sure everyone comes back with great memories.
Tbilisi, Georgia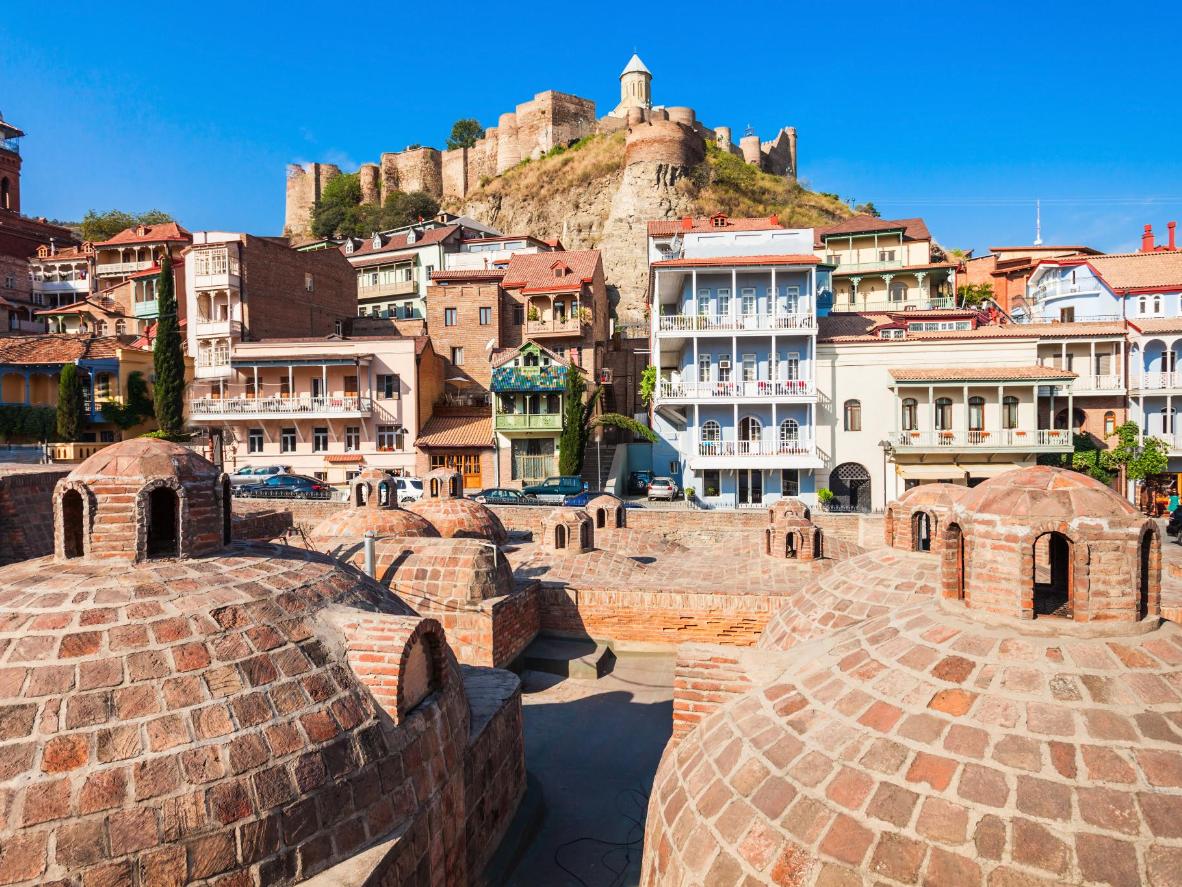 Tbilisi, Georgia
For a group destination that will appeal to all, try Tbilisi. The capital of Georgia was built at the crossroads between Europe and Asia, and is an awesome amalgamation of the two continents' cultures. It sits in a valley between snow-capped mountains, its cobbled streets laid out like a maze and its buildings featuring colourful wooden balconies. For a spot of culture, explore Tbilisi's Orthodox churches, mosques and synagogues, wander through its pretty public courtyards, and visit its celebrated thermal bathhouses. If you'd prefer a nature-filled trip, the surrounding Caucasus peaks offer stupendous scenery for hiking. Alternatively, hit the city's bazaars for some shopping before sharing a few plates of khinkali (a local speciality dumpling stuffed with meat and spices), washed down with Georgian wine (Georgia was the first place in the world to produce wine). Book a dorm room or separate suites in the historic city centre at Fabrika Tbilisi, a former Soviet sewing factory turned contemporary hotel.
Île de Porquerolles, Côte d'Azur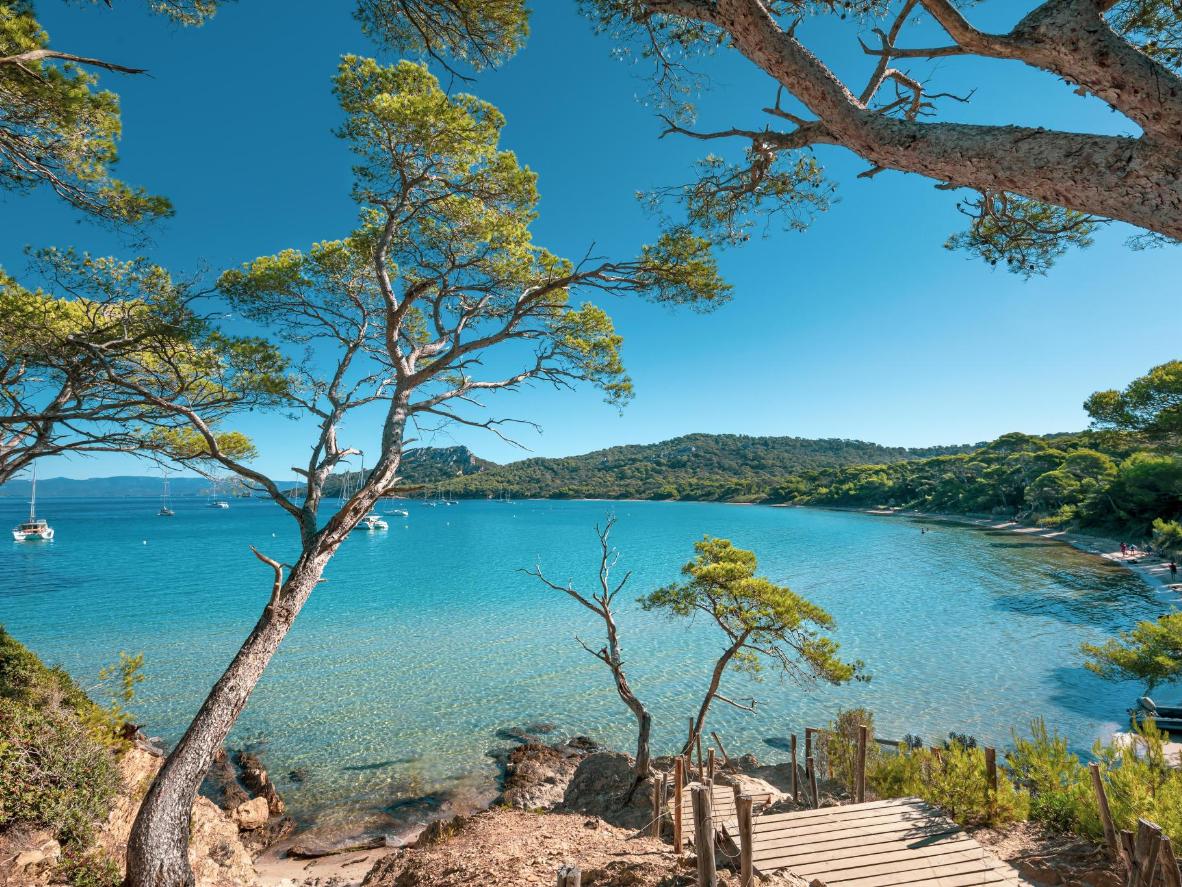 Île de Porquerolles, Côte d'Azur
A car-free island south of St Tropez, Île de Porquerolles is at its most idyllic at the end of summer – when the small, curved sandy beaches are quieter and the eucalyptus and pine tree-scented air is still blissfully warm. With the island's relaxed Côte d'Azur feel, you won't need a travel itinerary and groups can spontaneously split and reunite to explore at everyone's preferred pace. The island has been protected from development since it was made part of a national park in the 1970s, leaving it with only one village, a lighthouse and a church. Hotel Residence Les Medes is a property just a few minutes' walk from the beach with a landscaped garden and views of the sunny Riviera.
Sofia, Bulgaria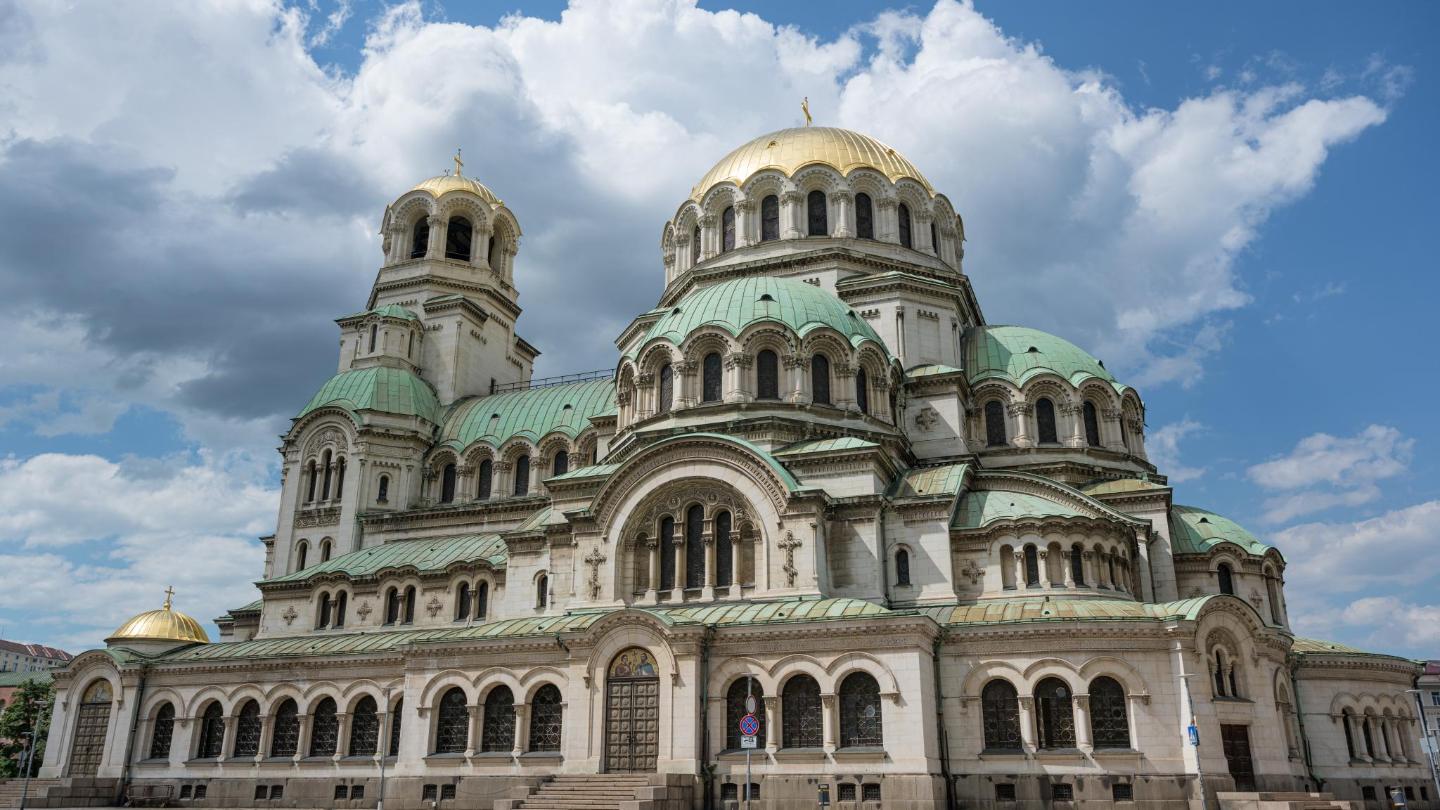 Sofia, Bulgaria
Though it's the capital of Bulgaria, Sofia often flies under the mainstream tourist radar; all the better for in-the-know travellers, then. It's a city that will delight a variety of travellers with its outstanding monuments, museums, nightlife and the hiking trails of nearby Vitosha, Bulgaria's most-visited mountain. Visit the Alexander Nevski Cathedral, with its gold domes, vast mosaics, frescoes and gold leaf, before stumbling upon Sofia's Soviet monuments and Roman historical sites. Late summer is a wise time to visit, being off-season but scenic and ripe for warm days spent sightseeing and tucking into banitsa, an irresistible local filo pastry layered with melted cheese. Stay at the St. George Hotel, just a few minutes' walk from the city centre.
Granada, Spain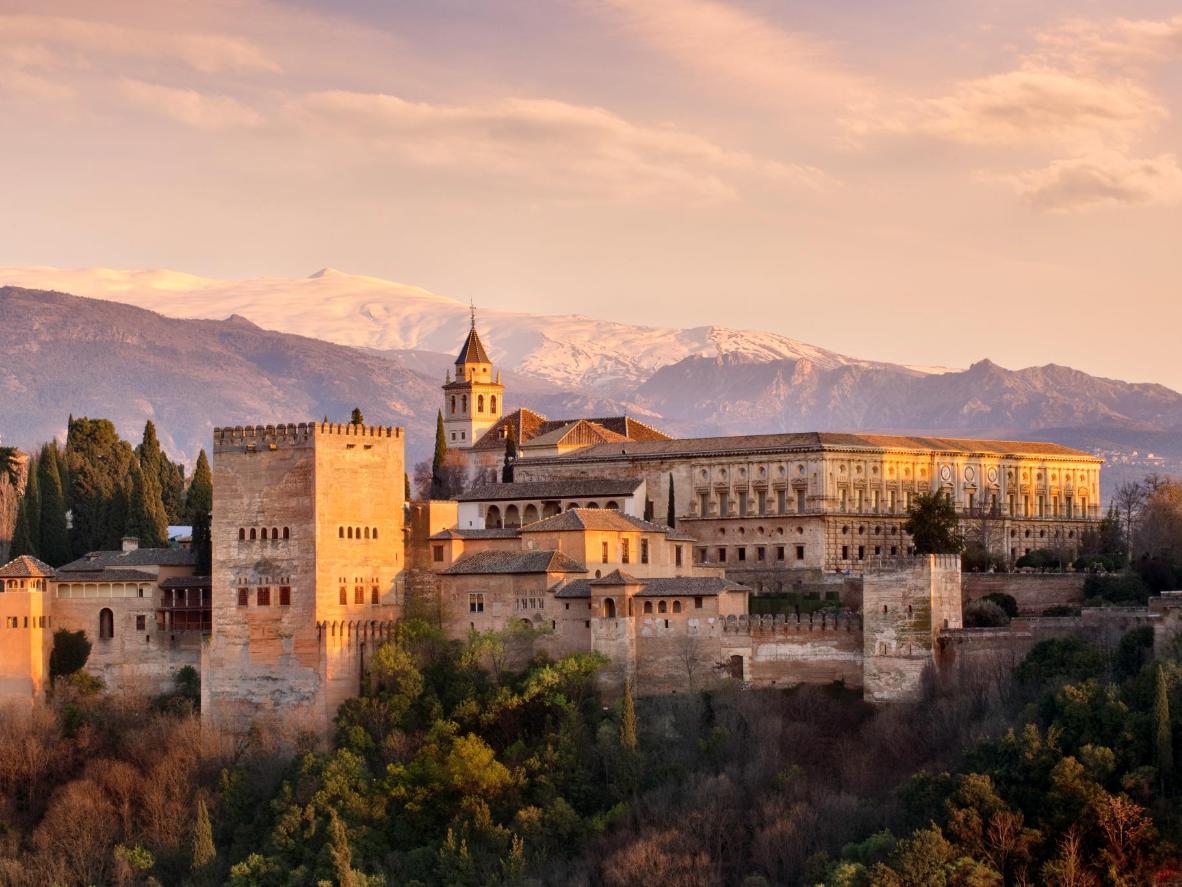 Granada, Spain
A small city in the Spanish region of Andalusia, Granada is a lesser-known but must-visit destination. For those keen on culinary adventures, it's one of the only cities in Spain where tapas is still a complimentary treat before your meal – perfect for groups of hungry travellers. But in addition to fantastic food, it's a place brimming with history, culture and character. See fountains, gardens, fortresses and grand monuments dating back to the Moorish occupation, such as the majestic Alhambra Palace. Stay at the Alhambra Palace Hotel, just outside the actual palace complex's ancient walls.
Bucharest, Romania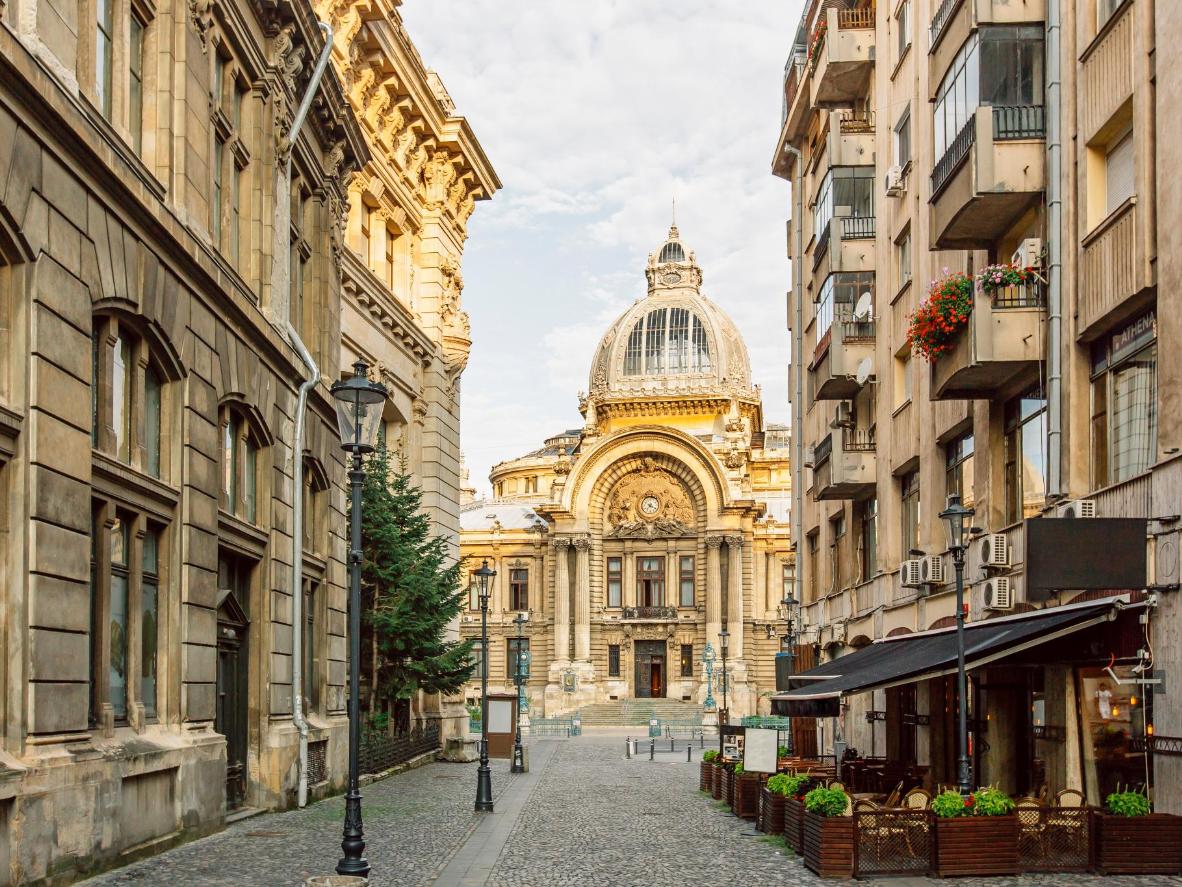 Bucharest, Romania
Bucharest is a great bet if you're travelling in a group and are keen to lap up the best of a destination's nightlife and cuisine without breaking the bank. Accommodation, transport, attractions, fine dining and drinking in Romania are all affordable relative to much of Europe. But this is far from Bucharest's only selling point; expect fascinating museums documenting the country's revolution, Stalinist architecture stunningly contrasting with 19th-century buildings, world-class vintage boutiques and stellar bars. There's The Urbanist, a venue that combines a hairdressing salon, a tattoo parlour, a café, live music and a bar all in one. After catching a gig here, saunter down to Fabrica De Bere Bună to try a craft beer created by the people producing local amber ale brand Zăganu. Looking out onto the Dâmbovița River, Diana's Flat Bucharest is a large, light and attractive flat in the centre of the Romanian capital.