'Staycations' make a lot of sense for those living in the UK – the environment will thank you, as will your wallet, most probably. But it's not a case of sacrificing wanderlust in favour of cutting down your carbon footprint; the UK is overflowing with a huge variety of cultural and natural attractions, and there's so much that tends to be overlooked in favour of far-flung destinations or European city trips.
For an ethical and thoroughly enjoyable holiday, head to one of the top UK staycation destinations according to global travellers.
Keswick, Cumbria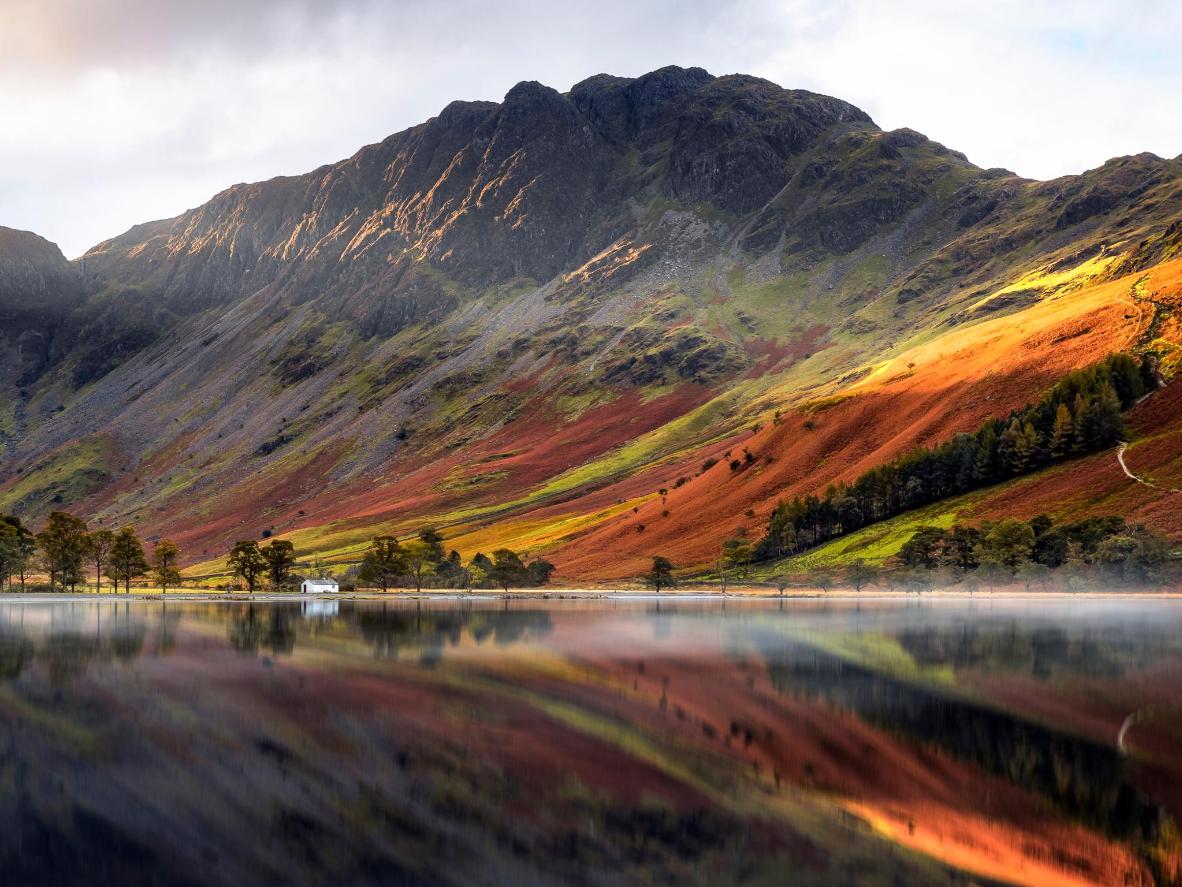 The Lake District scenery around Keswick possesses a real sense of drama
The medieval market town of Keswick makes for a blissful staycation spent exploring the Lake District. Just ten minutes on foot from the town centre, Derwentwater is a lake dotted with islets and possessing a real sense of drama thanks to its silvery surface sheen and bordering misty mountains (aka fells). Spend a half-day hiking the eight-mile perimeter path, hop on a Derwent Launch for a cruise across the water, or climb up the slopes of the nearby Skiddaw. Stay at the Lairbeck Hotel, a Victorian country house where guests wake up to full English breakfasts and views of Skiddaw and the Borrowdale Valley.
Betws-y-coed, Wales
Visit The Fairy Glen at Betws-y-Coed in Snowdonia
Known as 'the gateway to Snowdonia', the stone and slate village of Betws-y-coed is a shining showcase of Britain's natural beauty. The best way to get around is on foot, following ample trails through the dewy Gwydyr Forest and rocky riverside walks that lead to sights like the tiered cascade of Swallow Falls. One of the most captivating local treasures is Fairy Glen (Ffos Anoddun in Welsh), a gorge through which the River Conwy flows, and where shards of sunlight illuminate the glistening, moss-covered rocks. Enjoy breakfast in the conservatory with forest views at Summerhill Guest House.
Buxton, Derbyshire
One of Buxton's architectural highlights, its elegant Georgian crescent
Buxton is billed as the highest market town in the UK with an elevation of one thousand feet above sea level but that's far from all it has to offer. It's located in the heart of the Peak District, with an almost overwhelming array of hikes to embark on. Furthermore, it's a historic spa town, with architectural highlights including a pump house, an elegant Georgian crescent, and St Anne's Well – a fountain of Roman origin that still pumps out toasty geothermal water. Visitors will also soon be able to stay in Buxton's Crescent, which was built in the 1780s by the fifth Duke of Devonshire and whose curved, neoclassical facade with colonnade and carved stonework is being restored to open as a grand hotel and spa in early 2020. Check into Roseleigh, a stately property overlooking Buxton's Pavilion Gardens lake.
Inverness, Scotland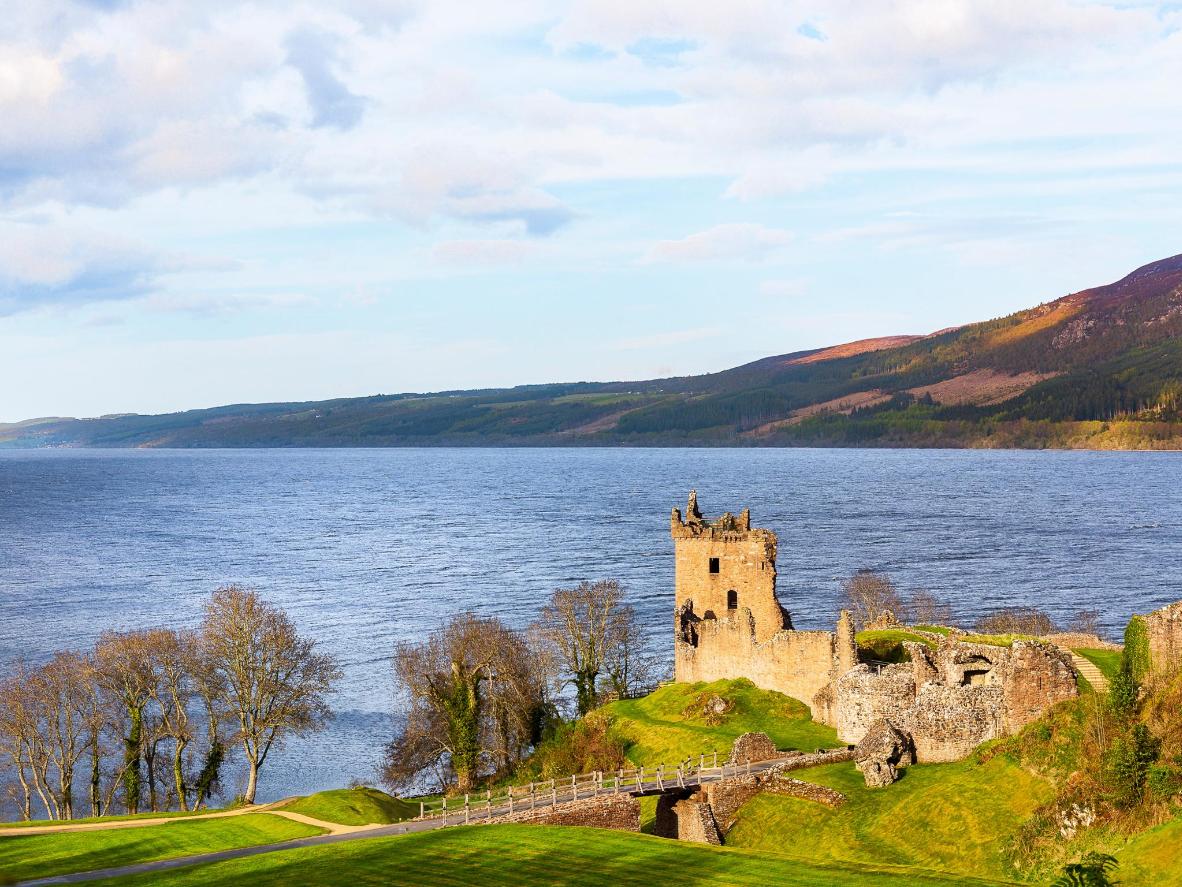 Talk a walk around Loch Ness to admire sights like Urquhart Castle
As the capital of the Highlands, Inverness is a handy base for a staycation amid some of Scotland's most sublime scenery, and you don't even need to venture far from the city to get out into nature. Loch Ness – perhaps the most famous of all the Scottish lochs on account of its resident monster – is located just a short drive away (there are public buses for those not travelling by car). The UK's largest national park, the Cairngorms, is also close by, containing a quarter of Scotland's forests, five of the UK's highest mountains, 55 munros (mountains over 3,000ft), heather moorlands, lochs and waterfalls. Stay at Ballifeary Guest House in Inverness, just a 15-minute walk from Inverness Castle and the River Ness.
Stow-on-the-Wold, Gloucestershire
Visit a Cotswold tea shop for Lardy cake (a local speciality) and scones with rich, local clotted cream
The market town of Stow-on-the-Wold is one of the most popular spots in the Cotswolds, overflowing with antique dealers and tea shops serving lardy cake (a local speciality) and scones with rich, local clotted cream. But the wider region is the main attraction, being the largest 'Area of Outstanding Natural Beauty' in the UK – to take it all in, walk the Cotswold Way Trail, a path that zig-zags through floral woodlands and sheep-filled meadows from each honey-coloured stone village to the next; take it slowly, enjoying pints or long lunches in medieval pubs, or pick up the pace and cover as much of its 102 miles as you can each day. Spend the night at Crestow House, a restored Victorian manor constructed in Cotswold stone.
Lyndhurst, Hampshire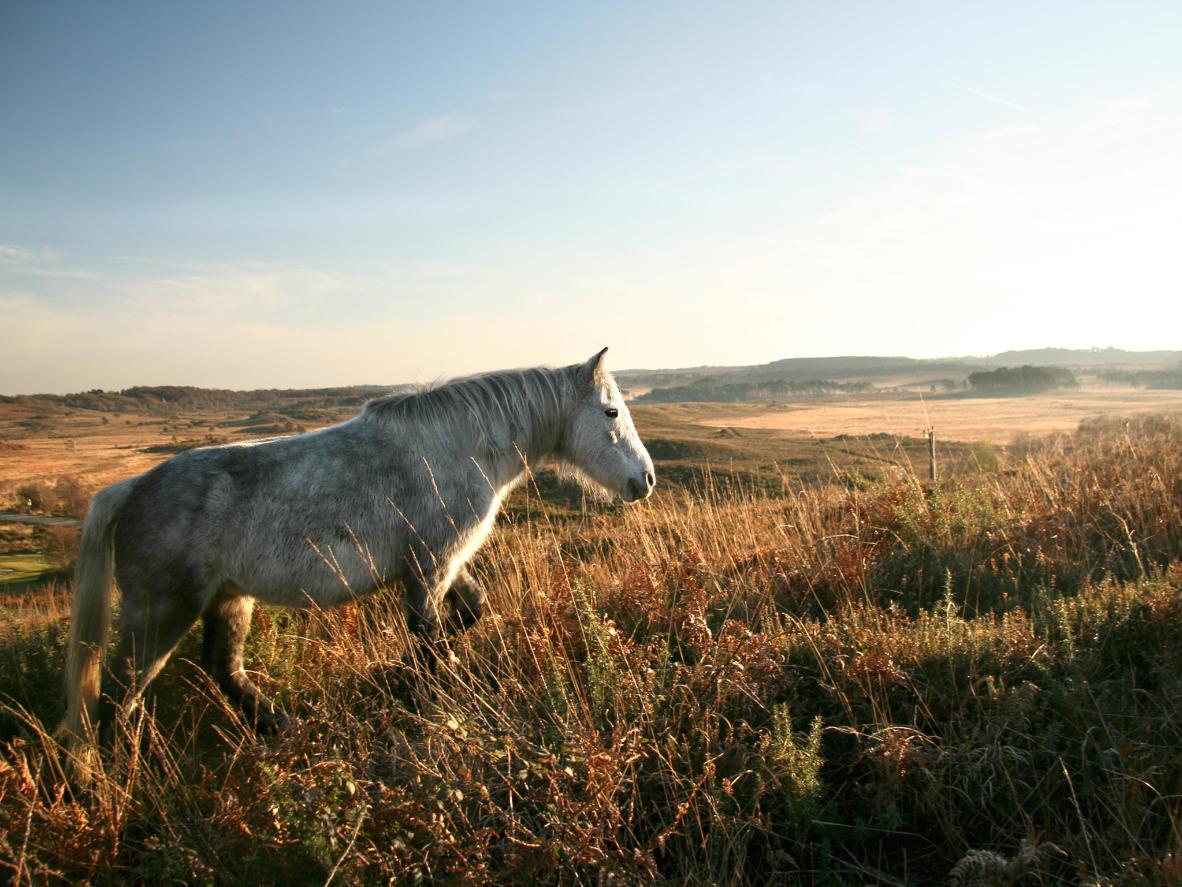 Lyndhurst is surrounded by untamed woodland roamed by wild, native ponies
Right in the middle of the New Forest National Park, Lyndhurst is surrounded by untamed woodland roamed by wild, native ponies. The village itself is a medley of Tudor brickwork and half-timbered houses containing a fair few boutique hotels and restaurants that cater to Londoners escaping the capital. But you won't need a car to get out into the forest because there are over 140 miles of walking trails in the vicinity, many setting off from Lyndhurst; try the Avon Valley path down the west side of the forest or stroll along the coast via the Solent Way. Stay in the heart of the village at The Crown Manor House Hotel.
Matlock, Derbyshire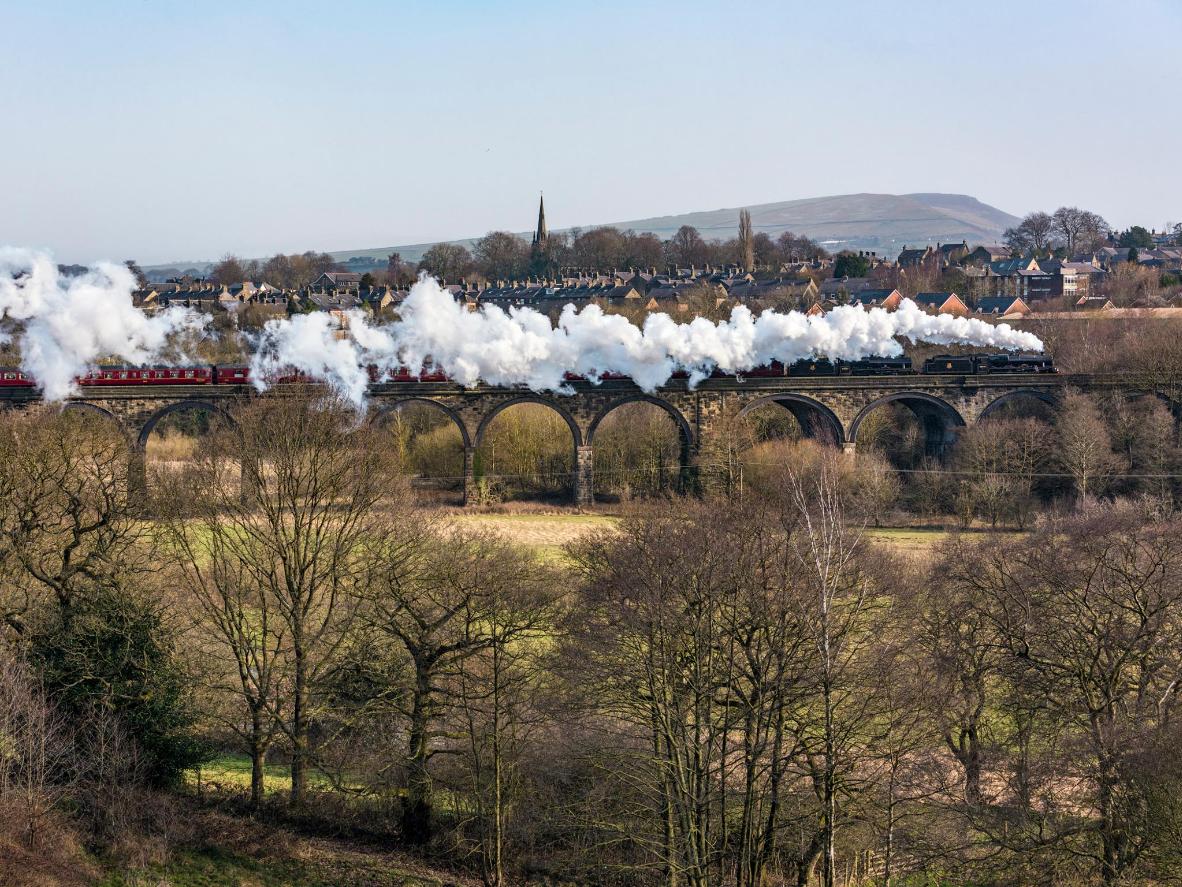 A steam train powers across New Mills Viaduct in Derbyshire
Matlock is a picture-perfect spa town built on the banks of the River Derwent in the south-east part of the Peak District, yet it often feels more reminiscent of a British seaside resort – its old stone streets are filled with chippies, arcades and souvenir shops, alongside traditional Peak District ale houses and cheese shops. Its location amid protected national park landscapes led 18th-century English novelist, Daniel Defoe, to nickname this area 'Little Switzerland', so you'll have plenty of natural beauty to enjoy. And if and when you tire of bracing walks, historic local attractions abound, from Cromford Mills (the world's first water-powered cotton spinning mill) to riding a steam train on preserved railways between Rosley and Matlock. Stay at the Sheriff Lodge and enjoy the B&B's exemplary afternoon tea.