Eating out is one of the great pleasures when on a holiday in Italy. And in this culinary nation, having your own car will allow you to plan trips to take in the best regional dishes. Here are three drives offering a mouth-watering introduction to Italian food.
Milan to Florence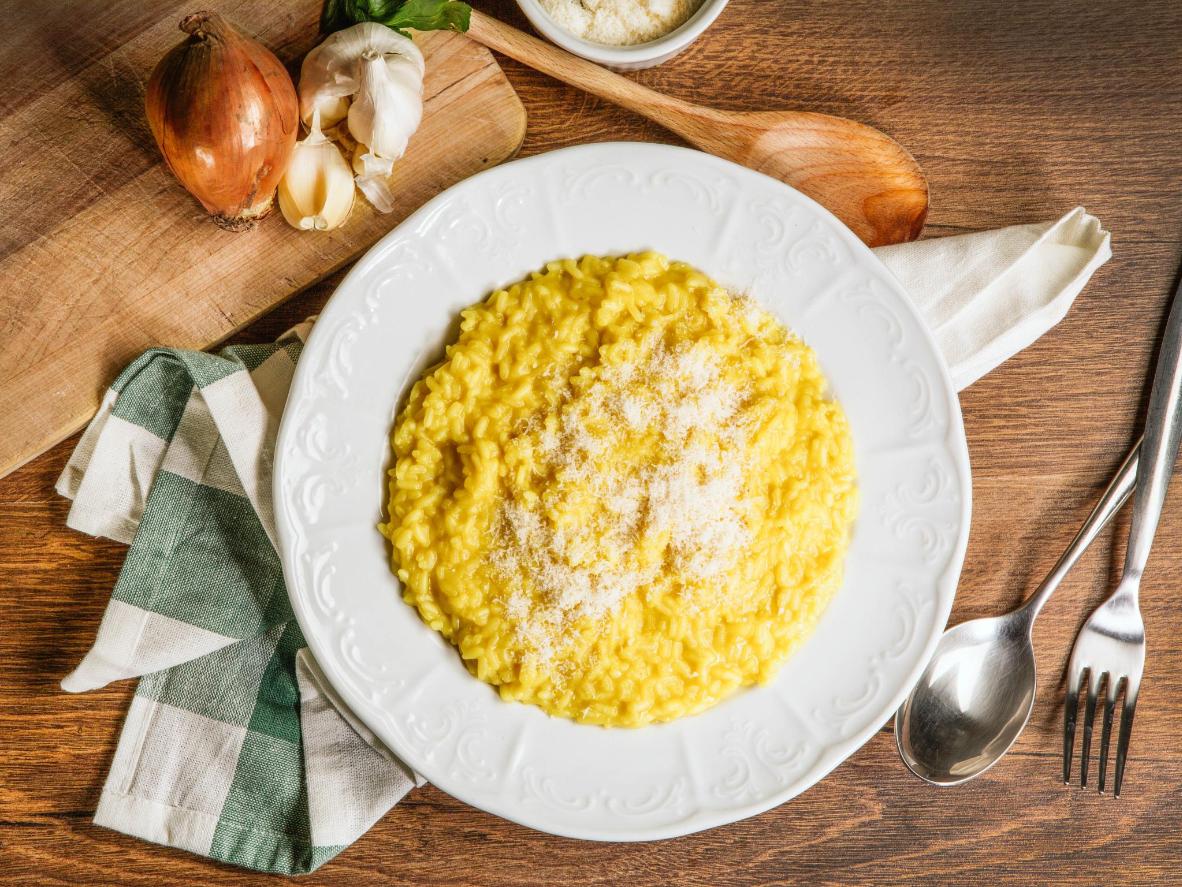 Legend says that saffron has been added to this ochre dish since the 16th century
This drive combines cultural city visits with culinary treats. The journey is around 200 miles so can be done in a day, but allow two to three days to fully appreciate each destination.
Start in Milan with a meal of ochre-coloured risotto alla Milanese in Ristorante Olmetto, around a 10-minute walk from the Duomo di Milano. Saffron has been added to this comforting rice dish since the 16th century when legend says it was mixed in during a wedding banquet. The bride was the daughter of a glazier who loved using the spice to colour glass. After exploring the city, stay at the Mandarin Oriental Milan and dine at its restaurant, Seta, which has two Michelin stars.
Cross picturesque viaducts on this route
From Milan, head southeast for around 80 miles to reach the riverside city of Parma for salty delicacies such as prosciutto di Parma and Parmesan cheese before driving for around an hour to Modena, the home of balsamic vinegar. Here, book into the 12-table restaurant, Osteria Francescana, a three-Michelin star venue that's consistently voted as one of the best restaurants in the world.
From Modena it's less than an hour's drive southeast to Bologna, whose nickname is La Grassa (the fat one) due to its excellent food. The dish to try here is ragu alla bolognese, best sampled at Trattoria Anna Maria before wandering the city's streets and shaded colonnades with an ice-cream. Hop in the car to Florence, which is an hour-and-a-half's drive south of Bologna and treat yourself to a stay in Hotel David, which holds a daily free happy hour. Enjoy this before heading out to sample one of the city's most famous dishes, bistecca alla Fiorentina (a steak from Chianina cattle).
Naples and the Amalfi Coast
Drive from Naples to sun-drenched Sorrento on this trip
High-octane Naples is Italy's third largest city. It's also the birthplace of pizza, so is the ideal place to start a food-based road trip.
To ensure your slice is authentic, look out for Pizza Vera signs issued by the Associazione Verace Pizza Napoletana (AVPN), an association whose aim is to promote and protect true Neapolitan pizza. A good place to start is L'Antica Pizzeria da Michele, a staple on the Naples food scene since 1870 and where only two types of pizzas are served: marinara and margherita.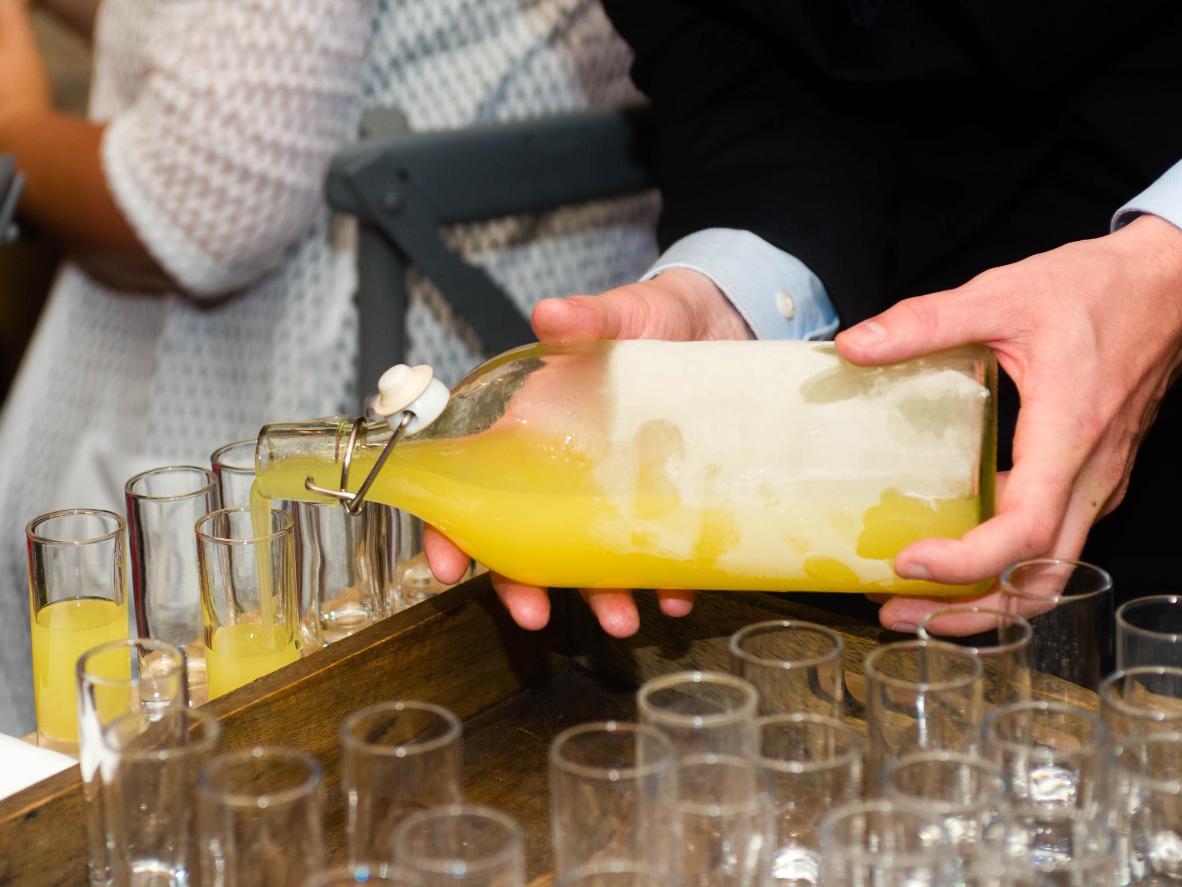 60 percent of Sorrento's lemons are used to make the sweet limoncello liqueur
From Naples, head around an hour south to Sorrento on the chic Amalfi Coast. This is the best place to try Italy's sweet limoncello liqueur, an infusion of lemon peel and alcohol. Lemons from Sorrento are known for being particularly juicy and 60% of the lemons grown here are used to make limoncello. After digestifs, enjoy a stay at the charming five-star Grand Hotel La Favorita.
This region is also where you'll be able to eat mozzarella di bufala (cheese made with buffalo's milk, not cow's milk) – some of the best mozzarella in the world. Find out what it takes to create such high-quality cheese at Tenuta Vannulo, an organic farm that's a 60-mile drive south from Sorrento. Take a guided tour to see the farm's buffalo herd before indulging in a tasting.
Genoa to Venice
Sample delicious bite-sized versions of Venice's best dishes with cicheti
Take in three of Italy's greatest cities with this 250-mile road trip across northern Italy. Start in the port city of Genoa, birthplace of both explorer Christopher Columbus and the fragrant pesto sauce. Try a pasta dish incorporating pesto in the busy Trattoria da Maria, where a daily-changing menu is handwritten and the decor is simple. From Genoa, it takes around three hours to reach Verona, the city of star-crossed lovers Romeo and Juliet. Plan stops along the way, perhaps in Cremona to try a dish complemented by the fruit preserve, Mostarda di Cremona, or explore Sirmione at the foot of Lake Garda, stopping for a sweet snack in the town's 'ice-cream alley'.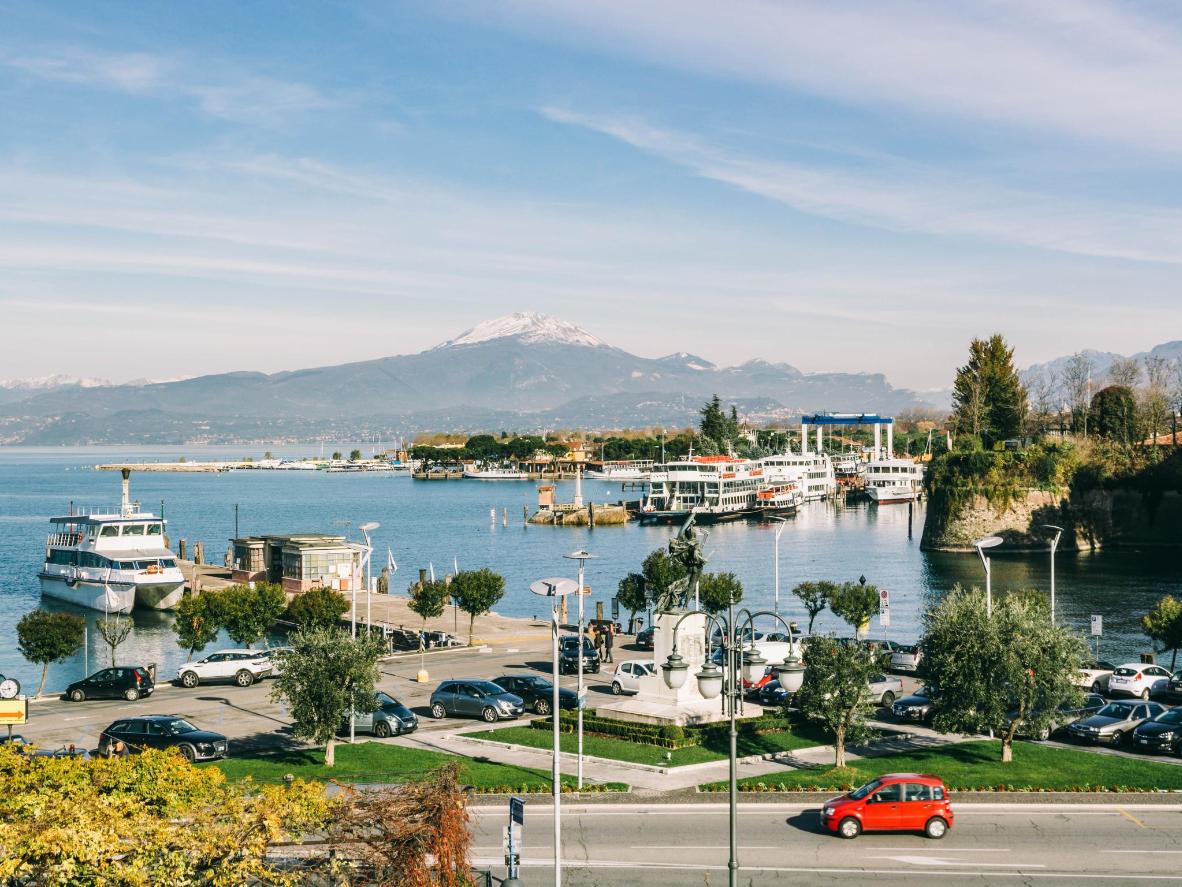 Make stops along Lake Garda for snacks and views – Peschiera del Garda is one option
Reward yourself on arrival in Verona with a heaped plate of gnocchi, which is so loved that it's celebrated in the city on the final Friday before Lent on a day known as Venerdì Gnocolar (Gnocchi Friday). Book a stay at the elegant Hotel Gabbia D'Oro.
It's around a 90-minute drive from Verona to the lagoon city of Venice where you can sample bite-sized versions of the city's dishes known as cicheti (Venetian tapas) – a particular dish to look out for is baccalà mantecato (creamed cod).