Onsen (hot spring in Japanese) are hot springs full of natural minerals that offer a relaxing and rejuvenating bathing experience. Japan's hot spring culture is rich and unique – even featuring onsen tamago, where an egg is slowly cooked in its shell in the hot spring waters.
With many of Japan's onsen boasting surreal views, where better to catch the first sunrise of the new year for some good luck? Ranging from baths where you can watch the sunrise over the Pacific framed by Mount Fuji to hot springs amid ethereal, misty mountains, warm up this winter in one of Japan's six most spectacular onsen.
Higashi-Izu, Shizuoka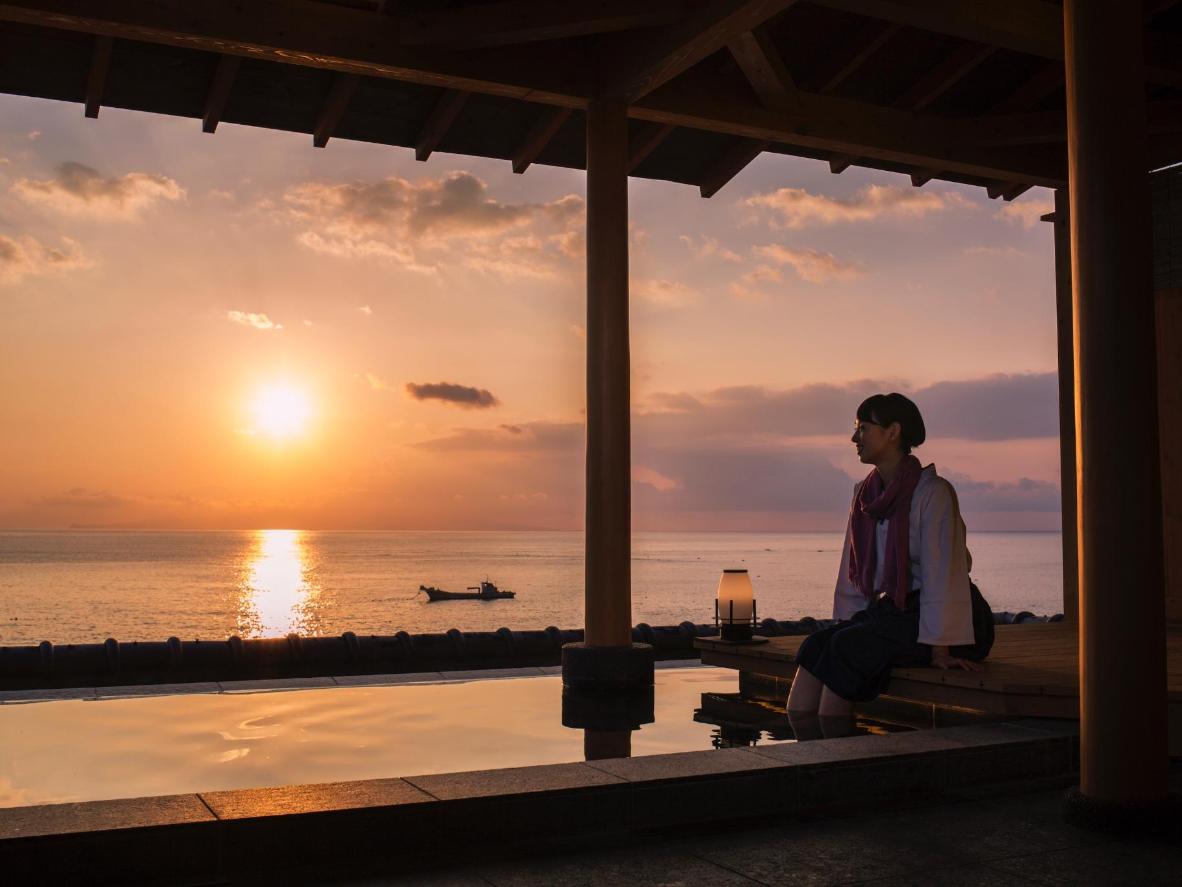 Higashi-Izu, Shizuoka
The town of Higashi-Izu sits on the shores of the spectacular Izu peninsula, a wistfully beautiful region that evokes a bygone era. Jutting out into the Pacific Ocean with Mount Fuji as the backdrop, Izu's volcanic coastline is famous for some of the best onsen and views in Japan.
Try Atagawa Onsen, once chanced upon by 15th-century samurai warrior poet Ōta Dōkan when the waters healed his wounds. Taste local delicacies, such as onsen tamago, where an egg is slowly and gently cooked in its shell in the hot spring waters. Stay at Bousui, a traditional Japanese ryokan featuring sweeping sea views where you can fall asleep to the soothing sound of waves and watch the sunrise from your private onsen.
Kaike Onsen, Tottori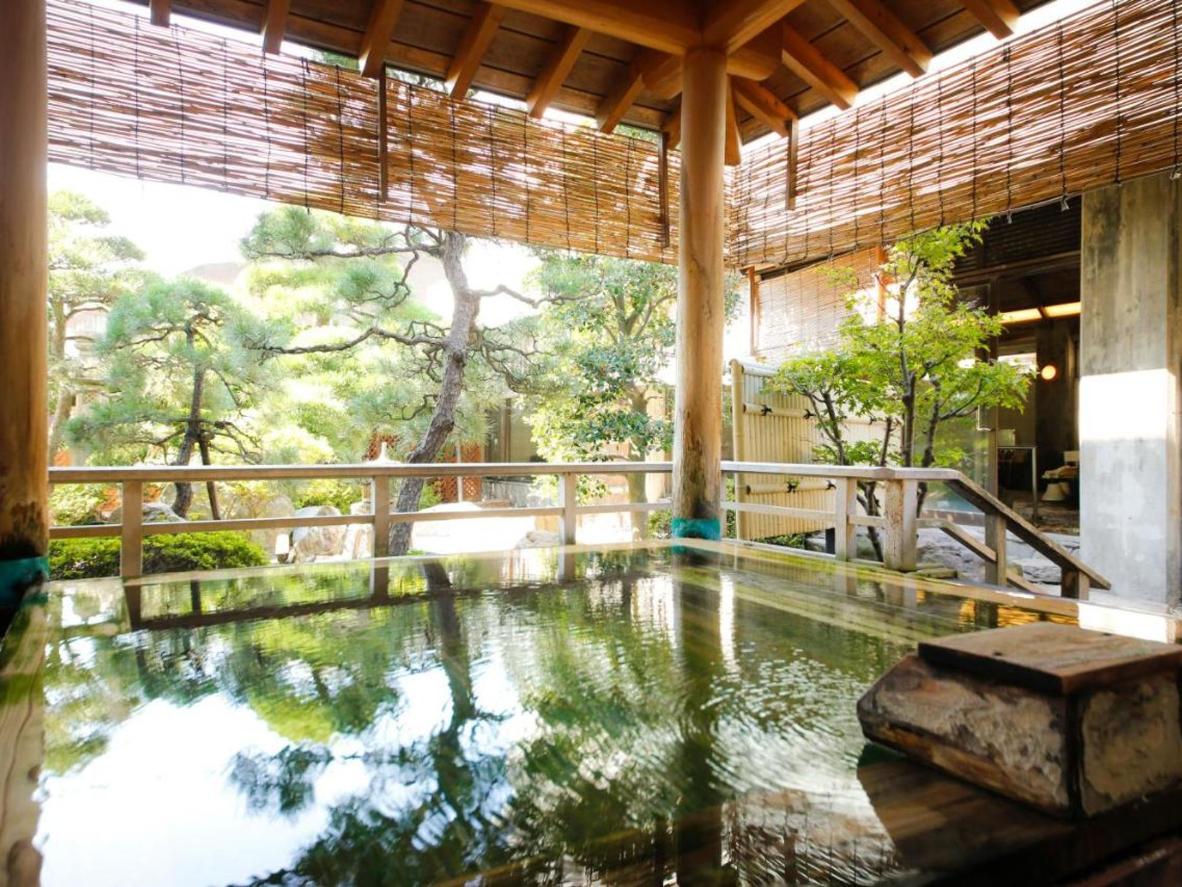 Kaike Onsen, Tottori
Backed by the snow-capped, pine-covered Chūgoku Mountains and facing the sea of Japan, Kaike Onsen can be found on the coast of the San'in Region. Though it's in a city (Tottori), it promises serene ocean views and a powerful dose of nature's healing power.
Kaike is a rare saltwater hot spring resort discovered a century ago by a fisherman who saw bubbles rising from beneath the ocean's surface. Today, people come to harness the restorative powers of the sea for its health benefits and to watch the sunrise over Miho Bay from Kaike Onsen Beach. Stay by the sea at Ikoitei Kikuman.
Nanki Shirahama Onsen, Wakayama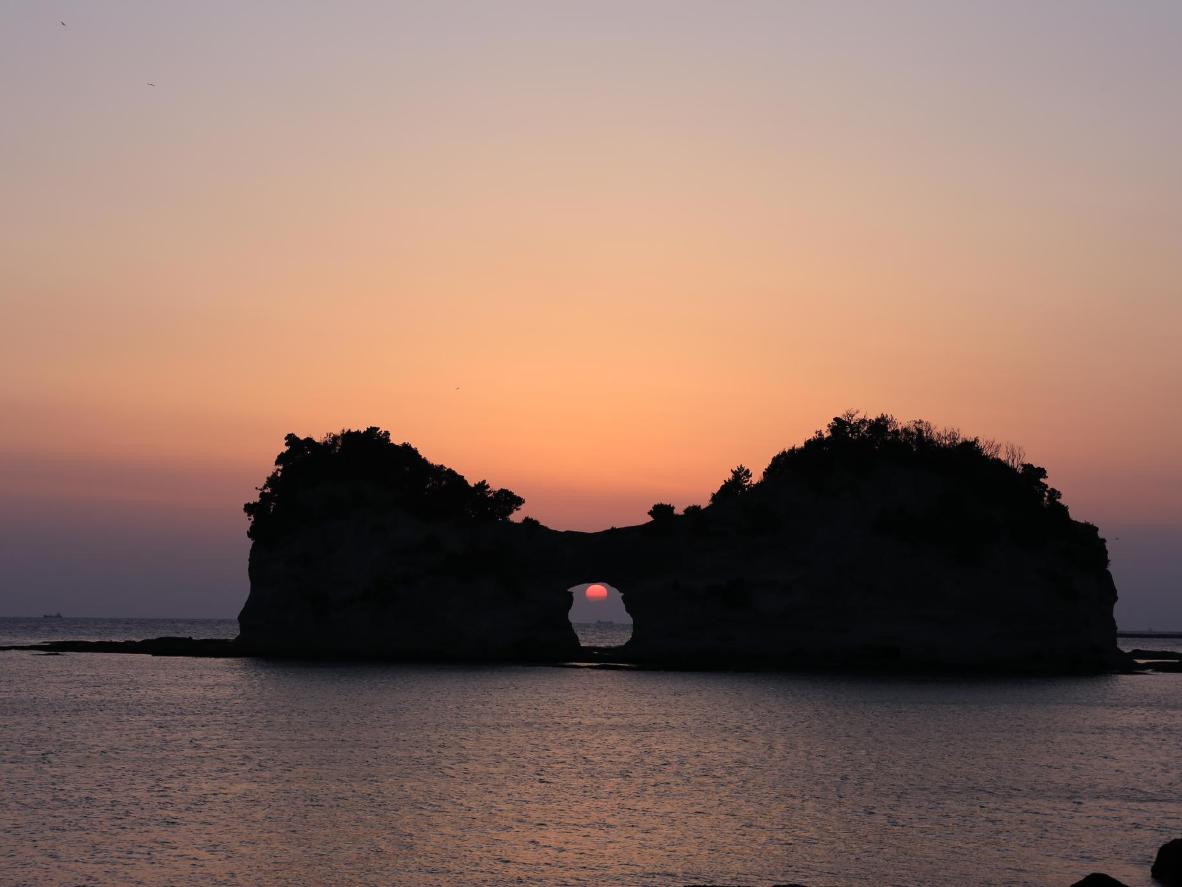 Nanki Shirahama Onsen, Wakayama
One of Japan's "Three Ancient Springs," Nanki-Shirahama Onsen has 1,300 years of history and was visited by emperors and empresses during the Asuka period. It remains one of the country's most popular resorts, with plenty of public onsen for bath-hopping and a beautiful white sandy beach. The variety of local hot springs includes Saki-no-yu Onsen's rotenburo, open-air baths built within the rock pools of the Kii Channel (Pacific Ocean).
Here, you can soak in the hot healing waters while gazing at the sea and feeling the refreshing spray of the salty waves crashing onto the rocks. Book a suite with a private onsen at Hotel Sanrakuso, just a few steps from the beach.
Yufuin Onsen, Oita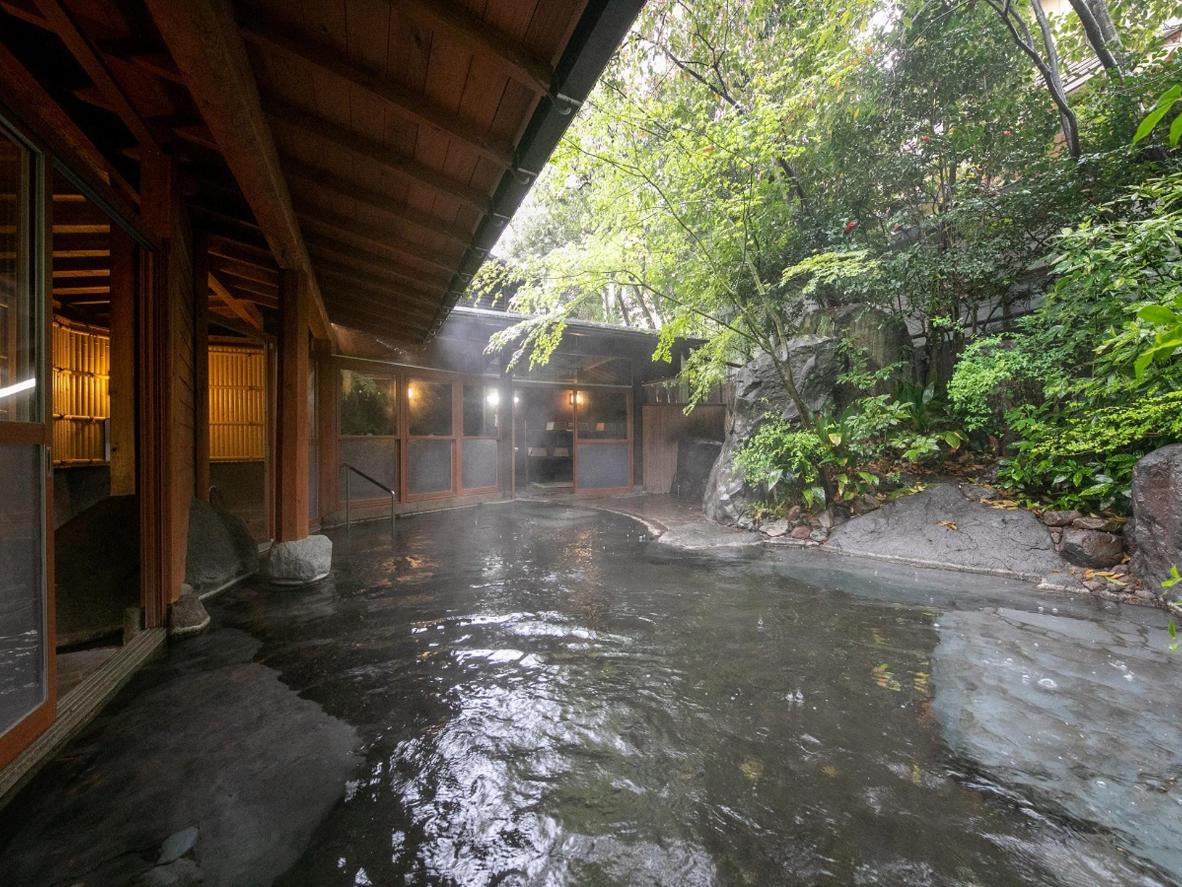 Yufuin Onsen, Oita
At the foot of Mount Yufu, Yufuin Onsen offers a bathing experience amid striking and tranquil scenery. It's a charming, small town with hot springs scattered throughout – many of them outdoors (rotenburo) with a view of the mountain's twin peaks towering above. It's particularly scenic in autumn and winter when mist forms in the valley, rising from the geothermal waters across the rice paddies and beyond.
Be sure to visit Kinrin Lake at the end of the main street – it's beautiful to stroll around at any time of year, but when the wintery fog descends, the torii gate of the lake's shrine appears to float majestically on the water. Check into an elegant, traditional room at Yufuin Onsen Hinoharu Ryokan.
Ginzan Onsen, Yamagata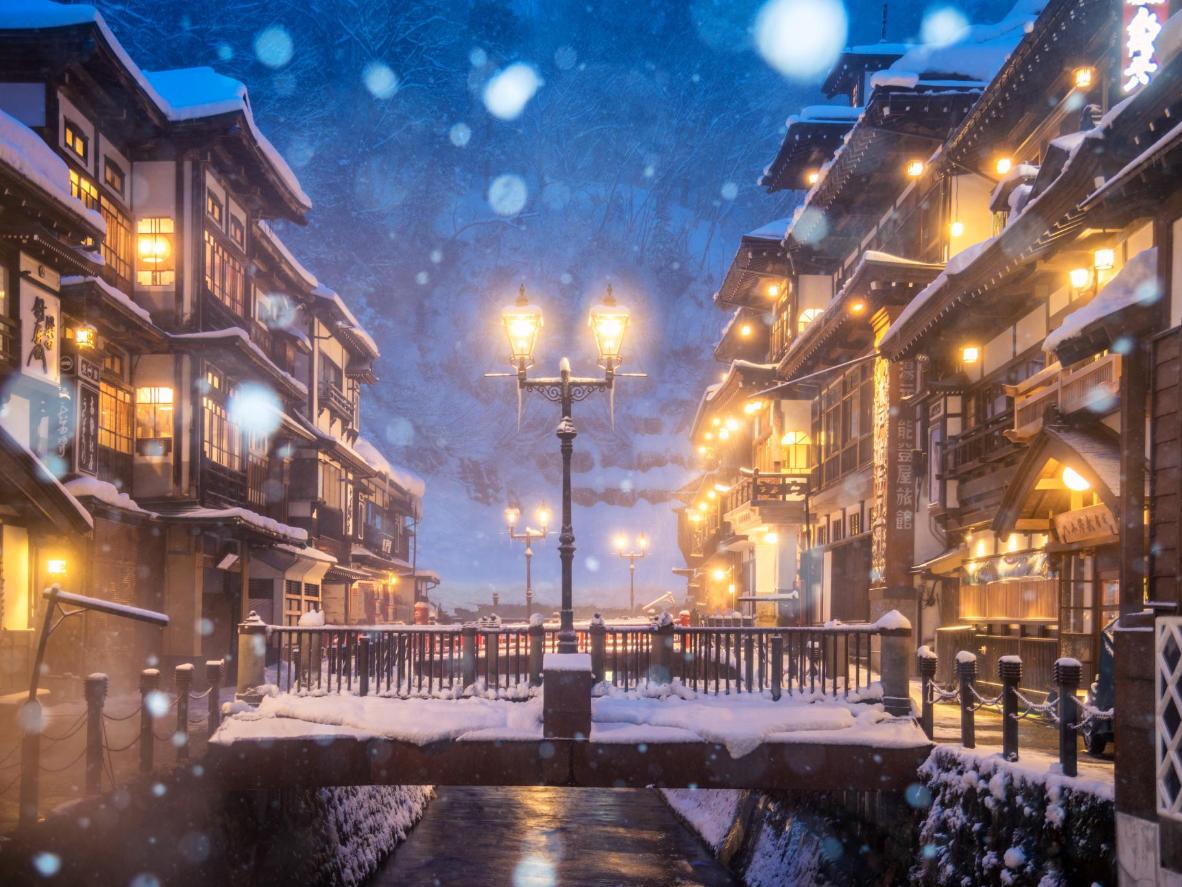 Ginzan Onsen, Yamagata
Stepping foot in Ginzan Onsen feels like traveling back in time to the Taisho period or straight into a scene from Hayao Miyazaki's Ghibli masterpiece, "Spirited Away." Nestled in the mountains of Yamagata Prefecture, the town is characterized by its traditional architecture, particularly memorable when winter's heavy snowfall clings to the rooftops.
Admire the Ginzan River crossed by historic bridges, lined by old wooden ryokans and bathhouses, and illuminated by gas street lamps at night. Check out the one landmark exception – the Shiroganeyu ryokan in the town center that was rebuilt in 2001 by celebrated modern architect Kuma Kengo. Stay in a room with its own open-air hot spring at Ginzanso.
Dogo Onsen, Ehime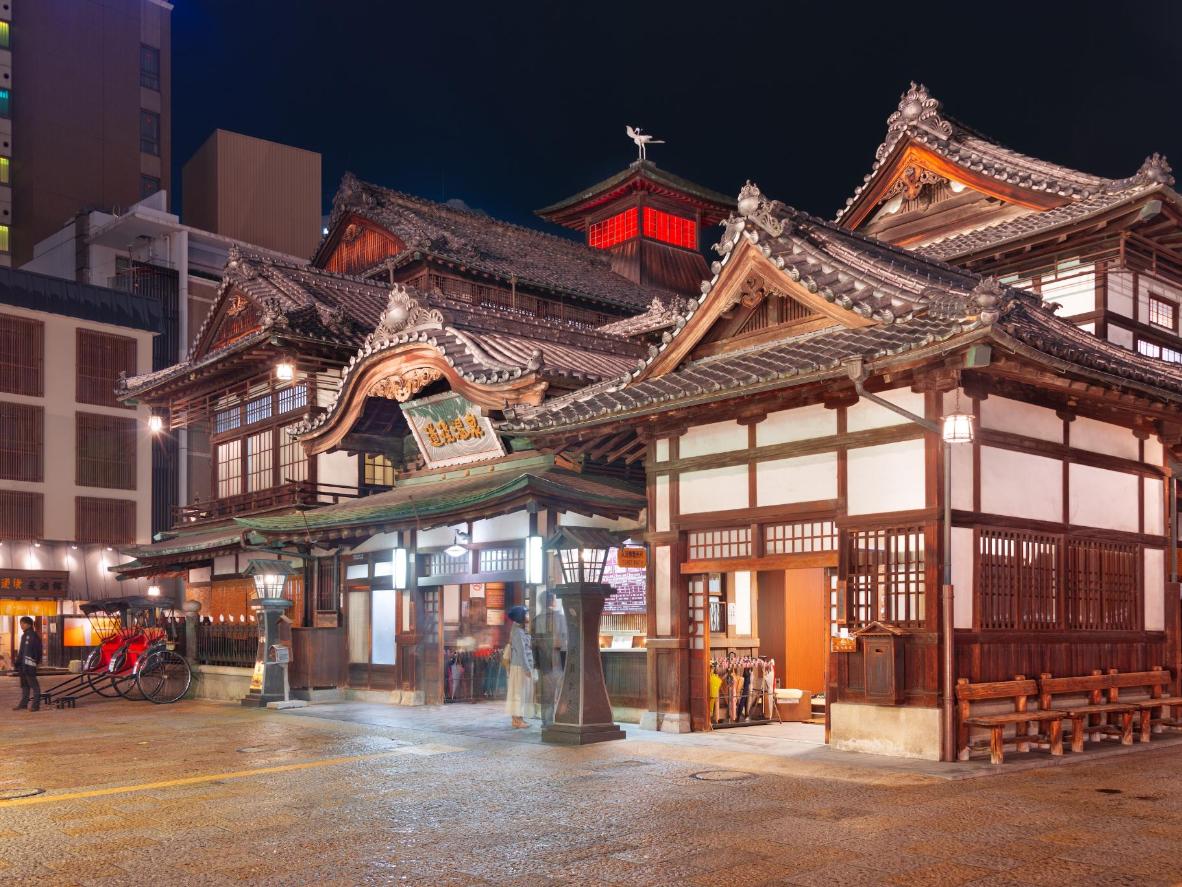 Dogo Onsen, Ehime
Said to be the oldest hot spring in Japan (another of Japan's "Three Ancient Springs"), Dogo Onsen is steeped in history, with mentions of it in ancient texts dating back thousands of years. Located in the city of Matsuyama in Ehime Prefecture, the bathhouse building that still stands today was built to honor Emperor Meiji in 1894.
Over the years, it has been frequented by the Imperial Family (there's still a private entrance for the royal family behind the main entrance). It's also said to have been the inspiration for the main bathhouse, Aburaya, in "Spirited Away," with its labyrinth of corridors, stairways, and small tatami rooms.
After a soothing and revitalizing bath, try a "Botchan dango" (a sweet dumpling made from rice flour and tea) and stroll through the pretty, shrine-filled streets in your cotton yukata robe. Continue the relaxation at Yamatoya Honten, with sumptuous decor and private onsen facilities.