LA is full of hip cafés and trendy restaurants, many of which are happy to host four-legged guests. If you're looking to treat both themselves and their pet, check out our top picks.
Muddy Paw Coffee, Silver Lake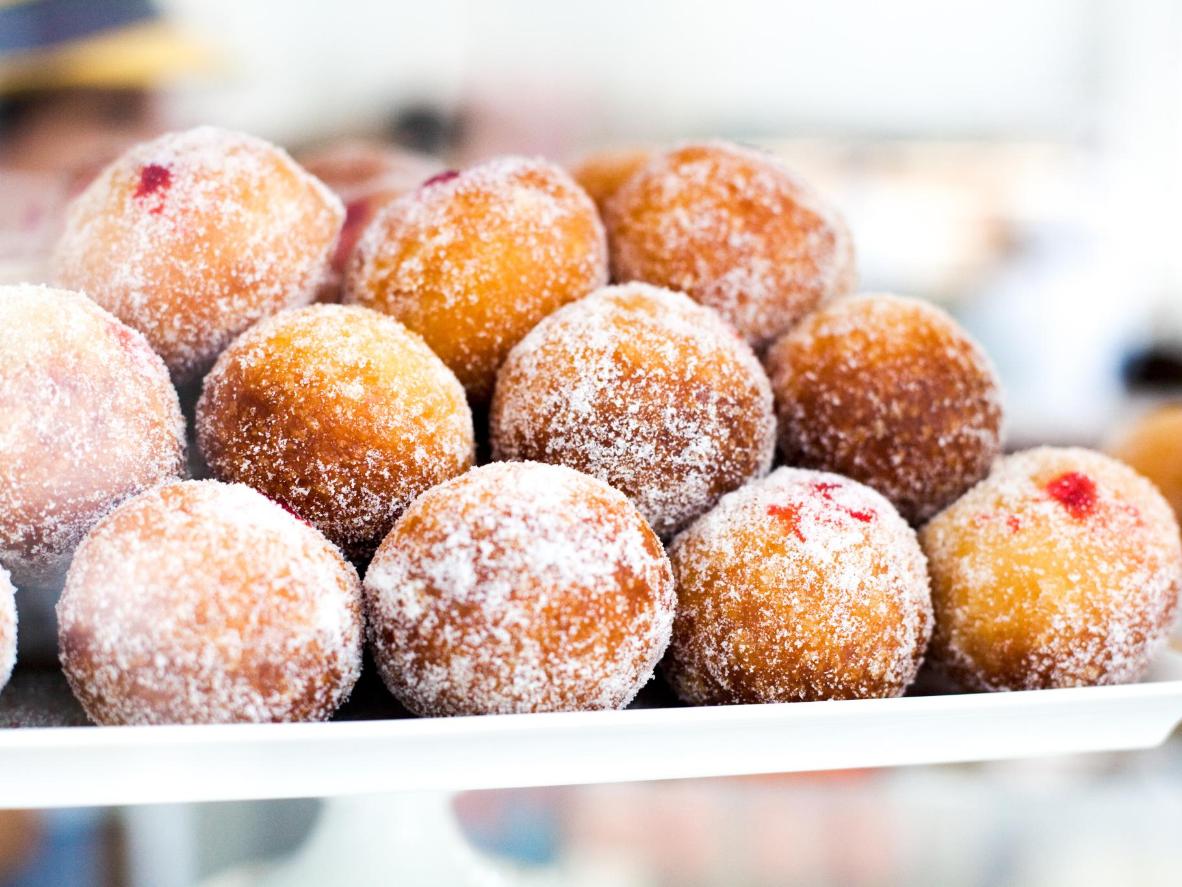 Sugar-dusted bomboloni with nutella or jelly filling
Muddy Paw Coffee's slogan is, "Have a Cup, Save a Pup," which embodies the roasting company's mission to raise money for local animal rescue centers. Its incredible coffee and ambiance have year-round appeal, not to mention its mouth-watering doughnuts. A freshly-brewed coffee is best paired with a sugar-dusted bomboloni – an Italian doughnut filled with nutella or jelly. The best place to sip and snack is the patio, which is always crawling with puppies. And if you're looking for a new pet, plan a trip on one of their rescue center adoption days. Stay at the nearby Freehand Los Angeles.
The Dog Café, Rampart Village
All the dogs at this café are rescues
The Dog Café is a hybrid of coffeehouse and dog shelter. Its mission is to revolutionize dog adoption: Potential owners are invited to meet and play with the resident pups—all of whom are rescues—with a fresh cup of coffee in hand. Unfortunately, you can't bring your own dog since many rescues need time to get used to others, so this is the place for any dog-lover who doesn't have one – yet. The café charges admission, which goes towards supporting the dogs' medical needs. If you leave with a new best friend, book a night at the pet-friendly Hollywood View Getaway.
Park Bench Cafe, Huntington Beach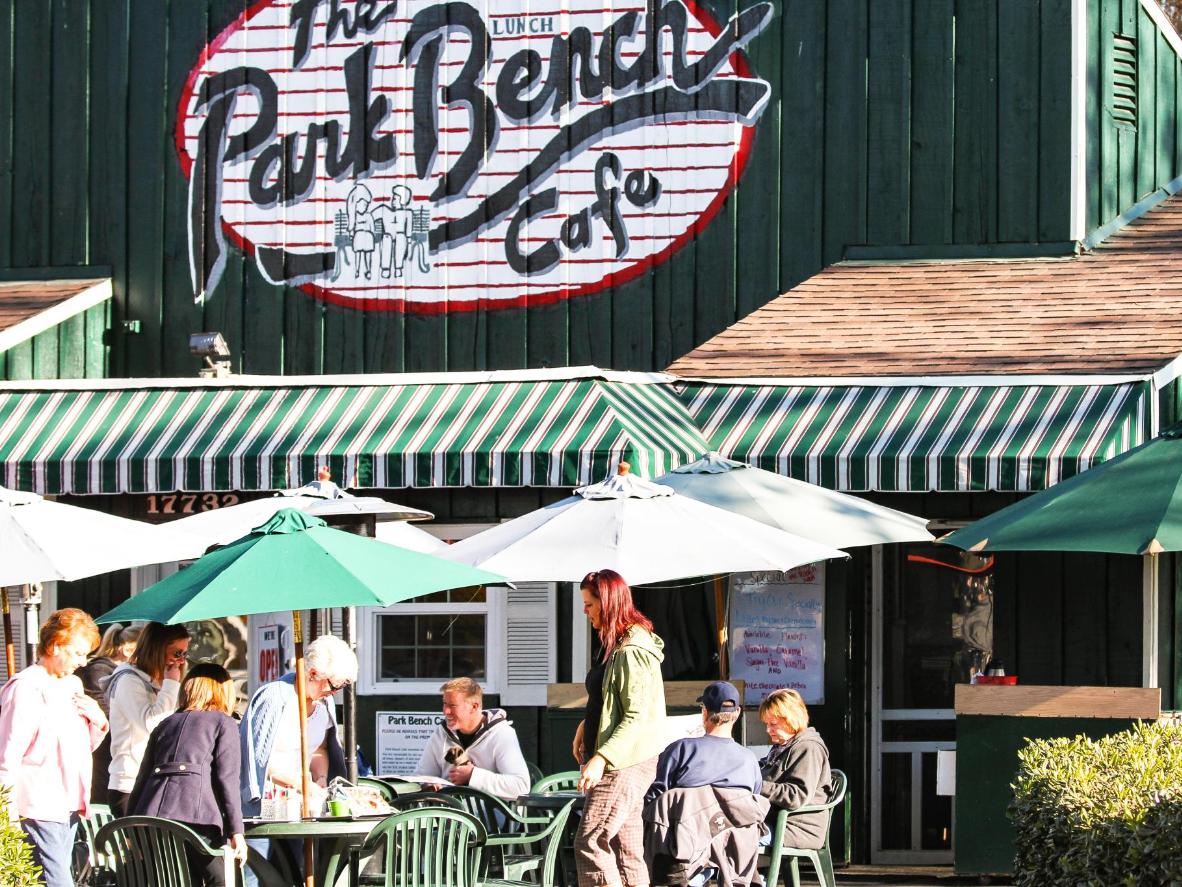 Grab a spot outside and let your pup munch on one of the doggie menu treats
Park Bench Cafe is an open-air haven for dog-lovers and their pets, sitting on the edge of Huntington Beach Central Park. It has long been a local favorite for brunch and even offers a doggie menu, featuring treats like the Hot Diggity Dog, an all-beef hot dog sliced into bite-sized pieces; the Wrangler Round-up, a lighter snack of lean, ground turkey; and the always-popular Peanut Butter Bone. The menu for people is just as tasty. Treat yourself to one of the many omelettes on the menu, or a cinnamon roll doused in creamy icing. After such a decadent meal, you'll both need a walk through the park before calling it a night at the beachfront Paséa Hotel & Spa.
Golden Road Brewing, Atwater Village
Artisanal brews and long, sunny afternoons at this Atwater Village outpost
Golden Road Brewing specializes in local craft beers and hearty bar food, like the Angus burger with sun-dried tomatoes, or their unique take on a bahn mi. It's the ideal place for long afternoons and watching the game with friends, with an outdoor area for pets called the "doggy deck." There's a number of plush dog beds and water bowls at the ready, as well as dog biscuits made from the same grain as the house beer available for purchase. When you're ready to call it a day, stay at the nearby Hotel Xilo Glendale.
The Waffle, Hollywood
Surprise – they have waffles!
The Waffle is no ordinary diner. Though it dishes up tons of golden waffles in red velvet, tres leches, and blueberry lemon all topped with fruit and whipped cream, there's more to this place than breakfast. The restaurant owners are dog-lovers who set out bowls of water to welcome their four-legged guests. The house special, "Woofles," are dog treats made with parmesan, parsley, and whole wheat flour. Take a seat out on the patio to enjoy some people watching on Sunset Boulevard. The Waffle also works with non-profits that support animal rights, which means every bite contributes to an important cause. If you're feeling generous beyond lunch, book a room for you and your pet at the luxurious Montage Beverly Hills.