Amsterdam is a capital famed for its free spirit, where its residents and visitors can express themselves freely. In a place where nonconformity is encouraged, it's no surprise there are plenty of businesses that cater to, or are run by, members of the LGBTQ+ community – Amsterdam even has its own Pride Business Club. From dog sitters to lunchrooms, there's a huge amount on offer in the city. Show your support to the local LGBTQ+ scene by visiting some of our favourite experiences and attractions.
Gloed Amsterdam
Get an insight into Janne Mooij's working process and a sneak peek of the giant flag she's making for Pride
Need a fabulous outfit to wear while you're partying the night away? Look no further than Janne Mooij of Gloed Amsterdam – her motto is dare to dream big and her creative costumes reflect this ethos to a tee. Having studied Fashion Design at the prestigious Gerrit Rietveld Academy, Janne has since constructed attire for Pride performers, drag artists and commercial clients alike. She even made the iconic 25-metre rainbow flag that hangs from the Westerkerk every Pride month, and is updating it this year to include the five arrows representing marginalised groups in the LGBTQ+ community.
Janne's process is fantastical and diverse and she utilises much more than traditional sewing techniques, such as spray painting and welding. Just looking at Gloed Amsterdam pieces will put a smile on your face – imagine what happens when you try one on.
Café Saarein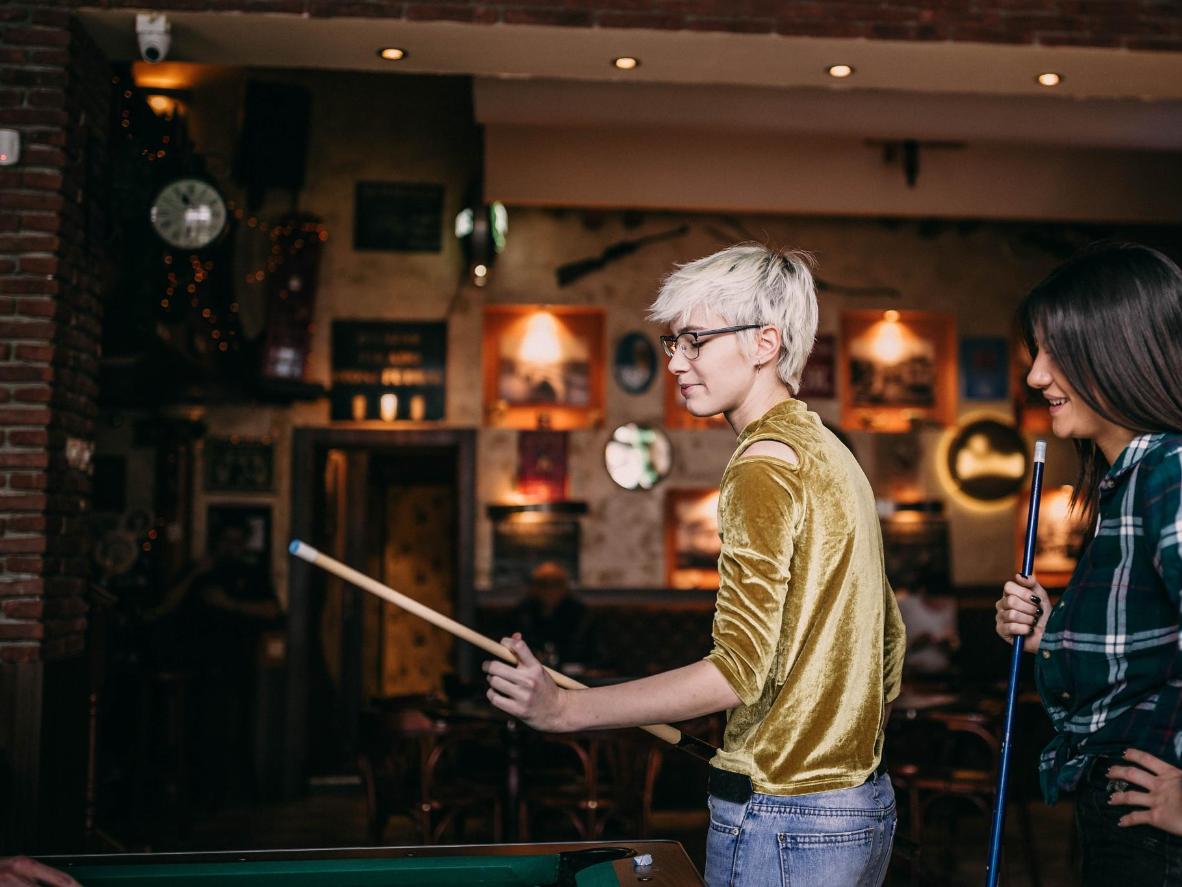 Tucked away in a side street in the Jordaan district, you'll find the landmark lesbian bar Café Saarein. Founded by ten women in 1978, it's been a place for everyone with an open mind to get together ever since.
At first glance, it looks like any other traditional brown bar – the name for Dutch pubs – but when you notice the numerous rainbow flags and tinsel curtains, you'll know you've found the right place. The owners' recipe for a successful visit? Good music, a game of pool and a healthy dose of flirting.
Gays & Gadgets
Wander down the Spuistraat and you'll come across plenty to keep you entertained, but Gays & Gadgets is a particular highlight. The lifestyle store has been stocking a wide range of products, from souvenirs to sex toys, since 2004. You can even peruse premium leather fetishwear, thanks to their ongoing collaboration with San Francisco-based Mr. S.
Not only a shop, the owners also play an active role in LGBTQ+ events in the city and regularly give what they can back to the community. Inside, you'll also find an information point full of tips for LGBTQ+ visitors and residents.
Cuts and Curls
If you're in the market for a haircut on your travels through Amsterdam, give Cuts and Curls a call. This salon, located in the centre of town, focuses on providing a traditional but fully inclusive barbershop experience. Richard, the owner, welcomes everyone, no matter how they identify. As long as you want a barbershop-style haircut, he'll make it happen – with personal and attentive service to boot.
Richard has made quite a name for himself in his 20+ years of hairdressing and you'll also often spot him supporting initiatives in the LGBTQ+ scene. Just make sure you book an appointment with him in advance, as walk-ins are not accepted.
The Doghaus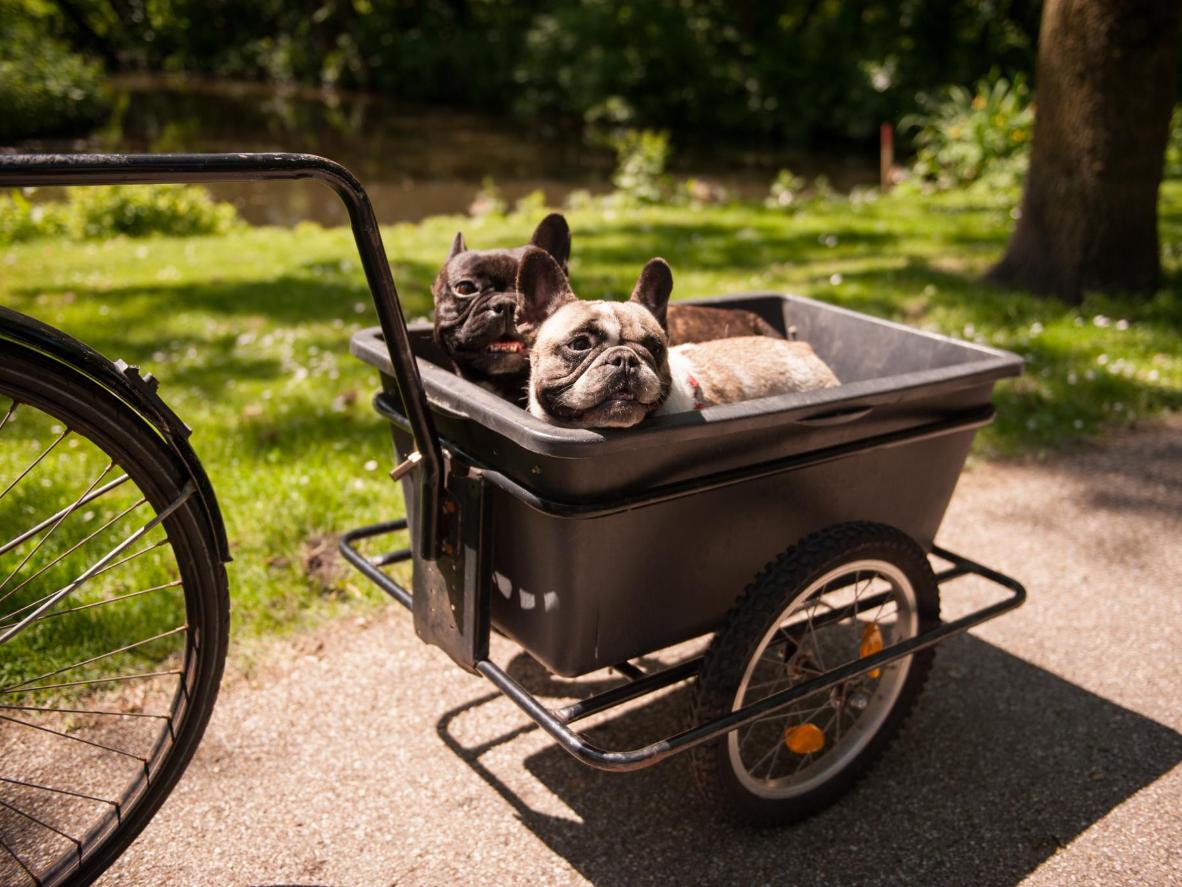 Amsterdam – and the Netherlands in general – is super dog-friendly. While you're there, don't be surprised if you see people shopping or dining with their furry friends in tow – you'll lose count of the amount of dogs you'll spot in bike baskets. You might also like to take your pooch everywhere with you, but if you'd rather leave them behind for the day, contact The Doghaus.
Elliott has been running the dog-sitting business for four years and he previously ran a cabaret bar in London, so he's more than used to pampering demanding divas. From an hour-long walk to an overnight stay, your furbaby will be in safe hands with Elliott.
Lunchroom Grannies
Exploring the length and breadth of Amsterdam can stir up quite an appetite. For a hearty, heartwarming meal, look no further than Lunchroom Grannies. As the name suggests, owners Harry and Will serve up food just like your grandma would make, including homemade stews, quiches and cakes. The traditional atmosphere doesn't stop at the grub. The interior is also decorated with quaint and cosy touches, such as patterned wallpaper and vintage lampshades. Open for breakfast and lunch, you'll feel right at home the moment you step inside – it doesn't get more Dutch than this.
"Traveling through Amsterdam as an LGBTQ+ person couldn't have been less stressful. The city is full of businesses sporting the rainbow flag above their doors, and LGBTQ+ couples walk hand-in-hand down the streets with no problem." – Recent Booking.com Customer Review