The USA, with its winding mountain side roads and seemingly never-ending plains, is home to some of the most famous road trips in the world. Gather the family together in an RV, or simply jump in the car with a sense of adventure. This country offers countless opportunities to dive head first into new experiences.
We've analyzed annual Google search data to determine which US road trips are most searched and, therefore, well worth a try.
Route 66, Chicago to Los Angeles – 2,400 miles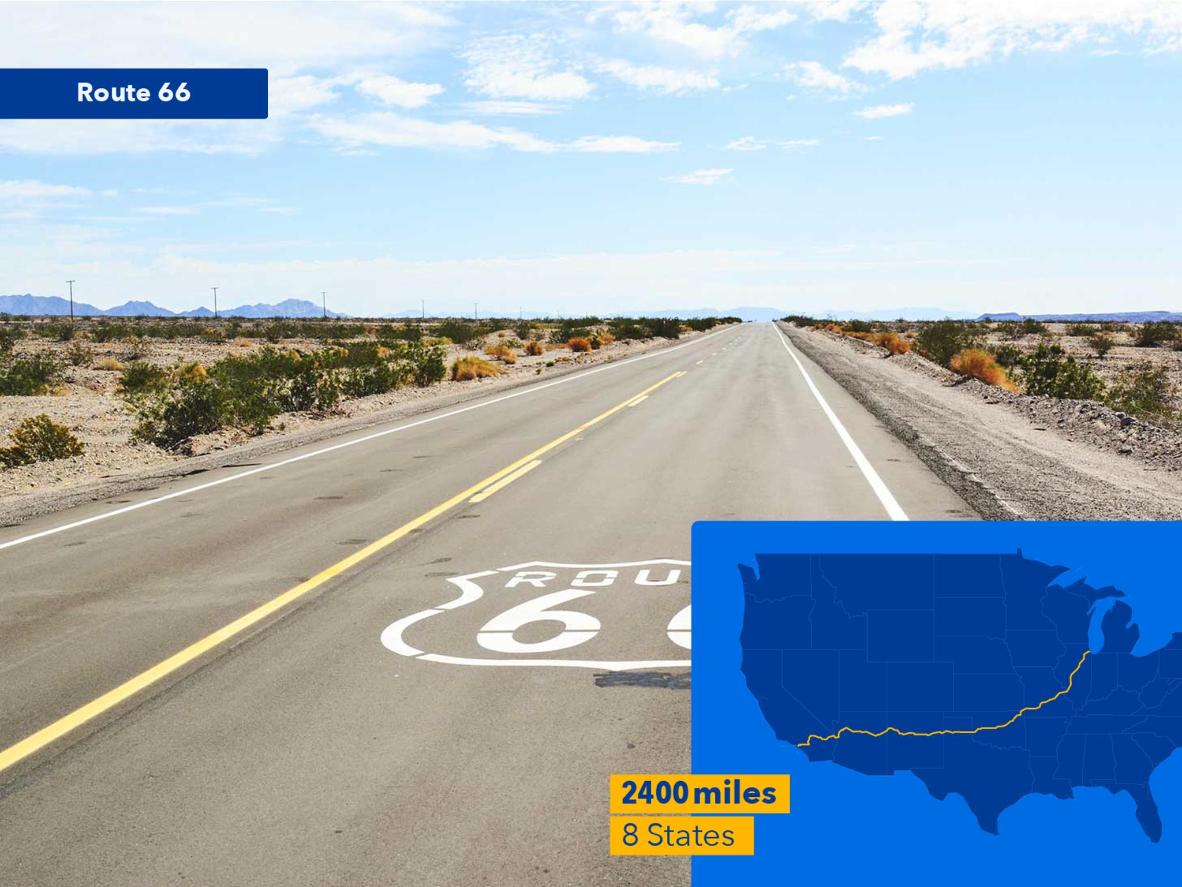 It comes as no surprise that the most popular US road trip by far is the historic Route 66, with over six million global searches annually. Also known as the Main Street of America or the Mother Road, Route 66 spans an impressive eight states and three time zones. It takes you east to west, from Chicago to Los Angeles, through some of the most beautiful scenery in the US. No wonder it's a popular honeymoon adventure or weekend getaway, depending on which section of the route you choose to take.
Tail of the Dragon, Deals Gap to Chilhowee Lake – 11 miles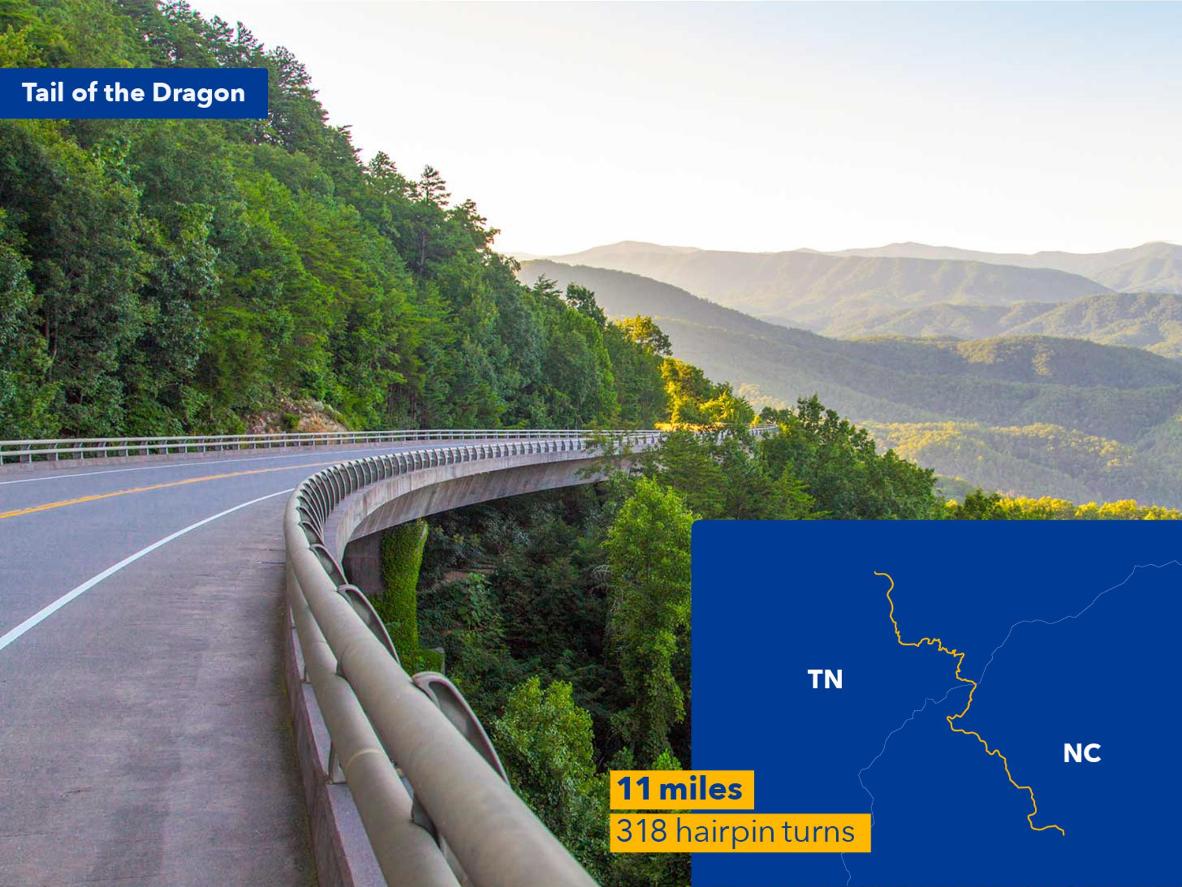 The Tail of the Dragon, with over a million annual searches, is considered by many as one of the world's best motorcycling and sports car routes. It's renowned for its 318 curves, while some of the tighter bends have names that get the adrenaline running, like Copperhead Corner and Gravity Cavity. With no intersecting routes to slow you down, you can skim the edge of the Great Smoky Mountains and the Cherokee National Forest, with plenty of biker bars along the way to break up the journey.
Skyline Drive, Front Royal to Waynesboro – 105 miles
Skyline Drive runs from north to south, along the crest of the Blue Ridge Mountains in Shenandoah National Park, Virginia. With a low speed limit and regular mileposts to guide the way, adventurers are encouraged to take their time and enjoy the view. 70 outlook points are great for spotting the variety of wildlife that live in the valley, including black bears. Stop off at Big Meadows, a recreational area that's home to trails, campsites and fishing opportunities. Being such a relaxing journey through miles of incredible landscape, it's easy to see why 526,000 people search for Skyline Drive annually.
Take your own path
Whichever road trip you decide to take this summer, you can be sure that the US will deliver marvellous scenery, grand roads and the sense of adventure we all long for.
Methodology
The most popular road trips were established by search volume according to Google's Keyword Planner. Terms analyzed included the road trip name as well as 'name + road trip'. Data is available here.