Since the 1980s, Switzerland has starred in countless Bollywood blockbusters, its snow-capped peaks and wildflower Alpine meadows forming the backdrop for the dreamy romantic interludes that feature in so many of the genre's musical sequences. However, the trend is now waning (it peaked in the 90s), with other attractive mountain ranges and financial incentives tempting crews to film elsewhere.
Here are seven exciting alternative destinations that also boast all of Switzerland's fresh mountain air and scenic appeal, according to global travellers.*
Georgia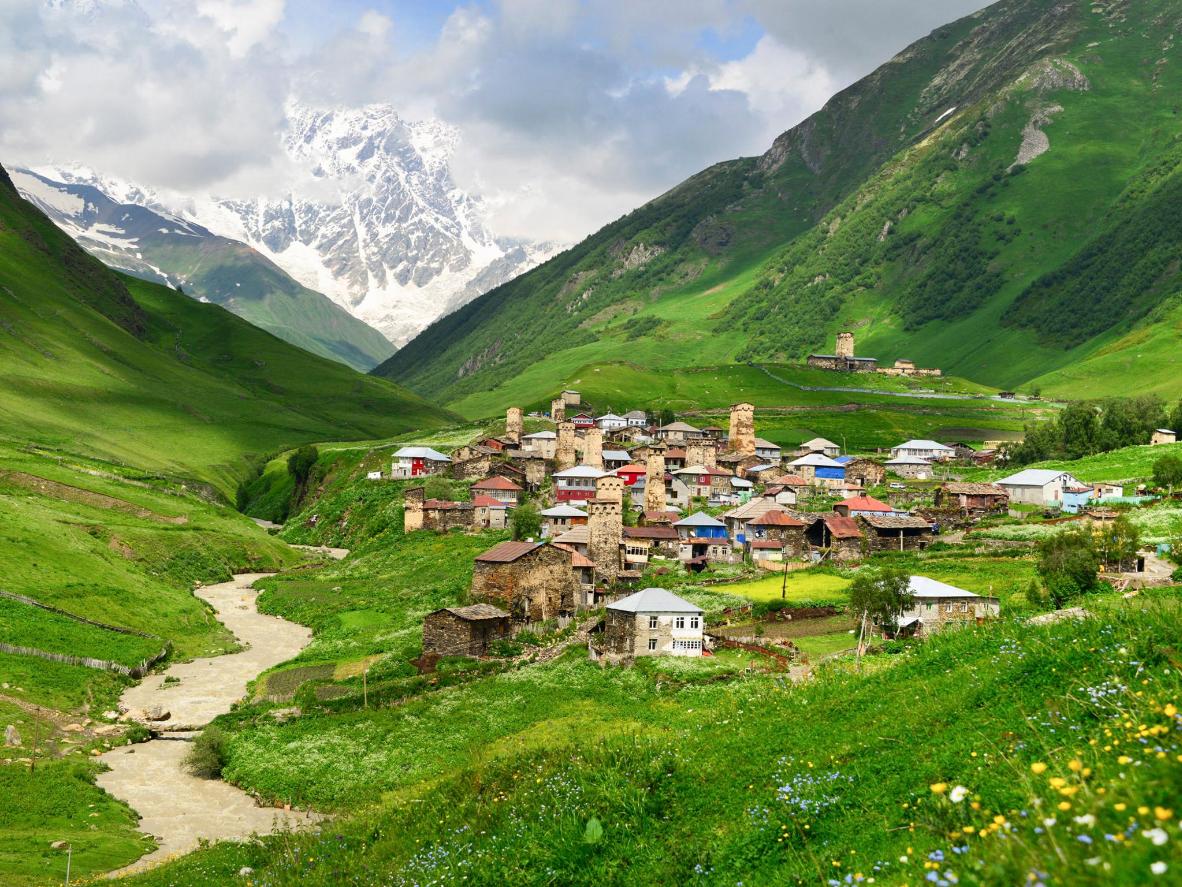 Visit Georgia to discover remote villages like Ushguli
When it comes to mountain scenery, the former Soviet republic of Georgia easily rivals the Alps with its numerous mighty peaks and glaciers. Georgians describe it as the 'Balcony of Europe', since the balcony tends to be the most scenic part of any apartment. Visit the capital, Tbilisi, built in a valley surrounded by the snow-capped Caucasus Mountains, and you'll discover hospitable locals and a flavoursome cuisine. Try khinkali, a Georgian dumpling spiced with coriander and stuffed with lamb or beef, washed down with some Georgian wine (Georgia is where the first ever wine is believed to have been produced, and is often still made using the nation's ancient method of fermenting grapes in clay jars). But be sure to get out of the city even if just for a day, to follow hiking trails that weave through the Mtkvari River Valley, over mountains ridges and past crystalline lakes – and stop for a sun-drenched picnic surrounded by wildflowers. Stay at Fabrika Tbilisi, a former Soviet sewing factory in the historic centre that's been turned into an industrial-chic hotel.
Slovenia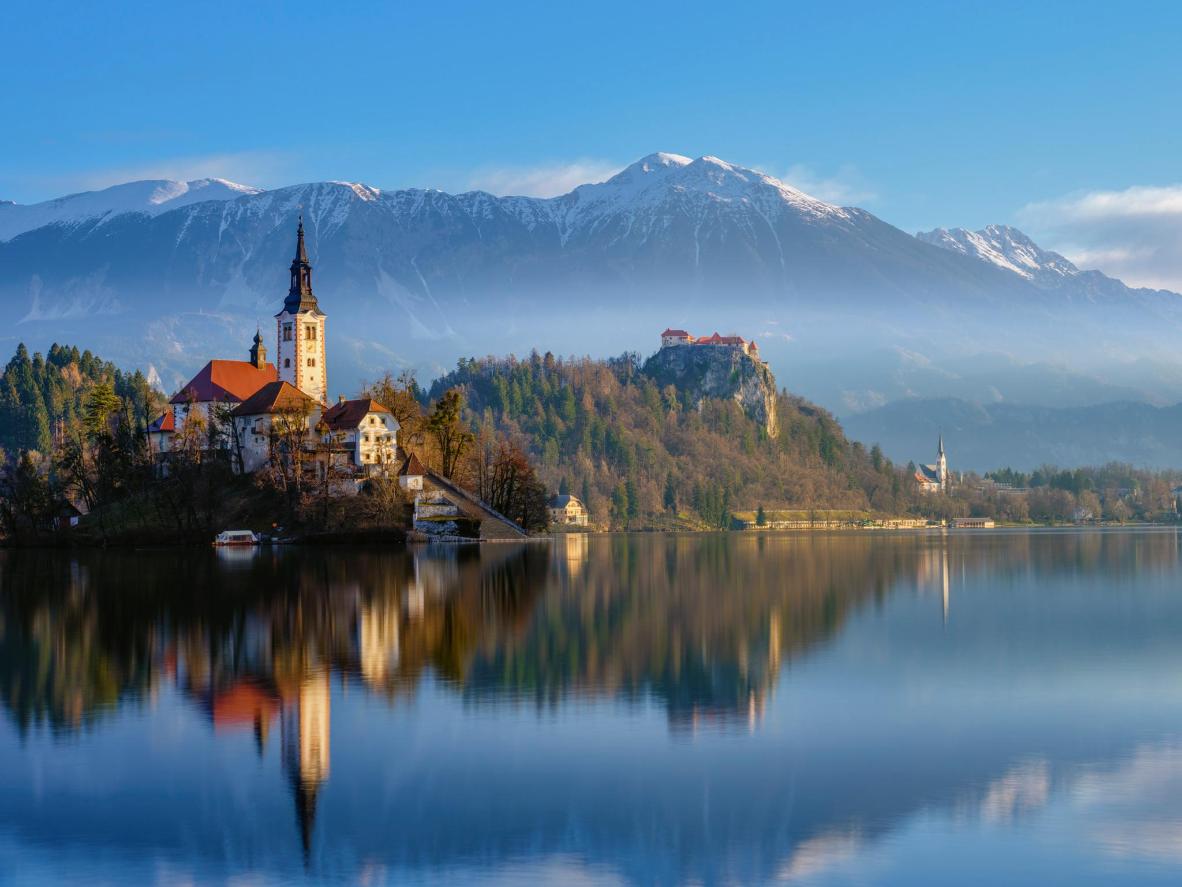 Tiny Slovenia is home to the fairytale Lake Bled
Though only half the size of Switzerland, tiny Slovenia packs in a lot. The country is made up of soaring snow-capped mountain peaks, emerald-green lakes and seemingly endless forest. And influenced by its Italian, Austrian and Hungarian neighbours, its culture is a pleasing melting pot. Not to mention its cuisine; not dissimilar to Switzerland, it's defined by hearty fare like fluffy pastries and potato, chive and bacon dumplings akin to Italy's gnocchi. In terms of making the most of the unspoilt scenery, mountain walks are popular, as are hiking, skiing and cycling. Stay in the capital, Ljubljana, at the highly rated, contemporary Hotel Cubo, just a few minutes walk from the city's sprawling and pretty Tivoli Park.
New Zealand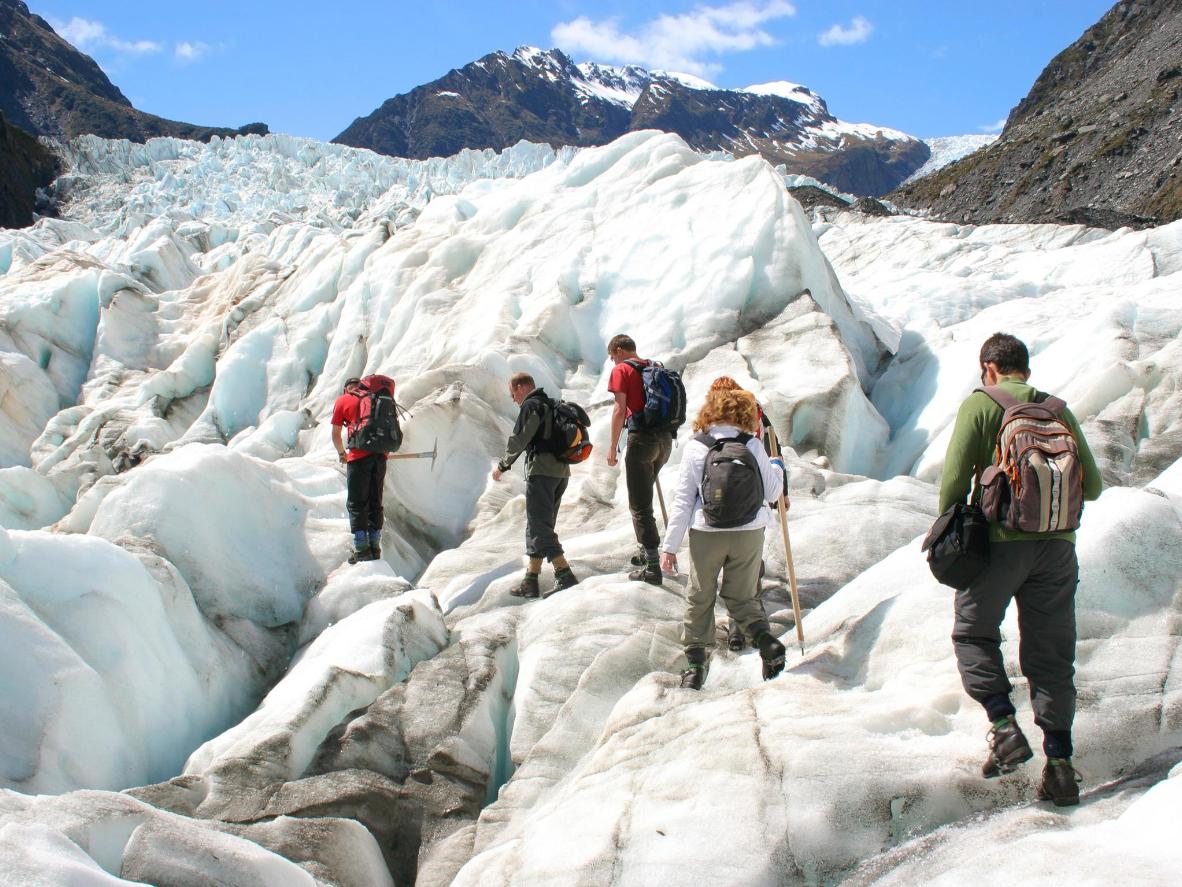 Hike awe-inspiring glaciers in New Zealand
For travellers keen on Switzerland and abundant natural beauty, New Zealand will surpass expectations. It's a country known for its awe-inspiring landscapes, so brace yourself for striking views in this sparsely populated wilderness. Most visitors will go glacier-trekking, hiking or walking. But there's also plenty of opportunity to relax with a glass of one of New Zealand's many fine wines in a calm spot. Then when the sun sets over the hills, you'll be able to enjoy some of the world's best stargazing. Base yourself on New Zealand's South Island in Mount Cook Village, which – together with the national park within which it's situated – takes its name from the mighty Aoraki/Mount Cook, New Zealand's highest mountain. And check into Aoraki Court Motel, where floor-to-ceiling windows open directly onto the stark mountainous landscape.
Montenegro
Montenegro's mountainous landscape is reminiscent of Switzerland
In Montenegro, another small European country, The Bay of Kotor is the star attraction, with glistening blue waters leading up to the historic, eponymous town and mountains behind. The town's architecture is a blend of its medieval and Venetian roots and getting lost in the whimsical, car-free alleyways of its Old Town is a wonderful way to spend an afternoon. And once you've absorbed Kotor's charm, more intrepid travellers can hike, mountain bike or kayak through remote countryside. Stay at Apartments Parteli, just six minutes' walk from the beach in Kotor.
Kyrgyzstan
Kyrgyzstan's valleys are dotted with yurts inhabited by semi-nomadic shepherds
Unless you happen to be travelling the Silk Road, you may well not chance upon Kyrgyzstan but that's exactly what makes it so special. Its almost-untravelled, craggy mountains and steep valleys are dotted with yurts inhabited by semi-nomadic shepherds. And its diverse vistas are almost all humbling in their beauty – whether you're looking at an arid, ochre plain or a palette of greenery. It's fast becoming a destination for adventure travel but the quiet landscape also makes for a peaceful and refreshing break. Base yourself in the capital, Bishkek, at the highly rated Garden Hotel.
Bulgaria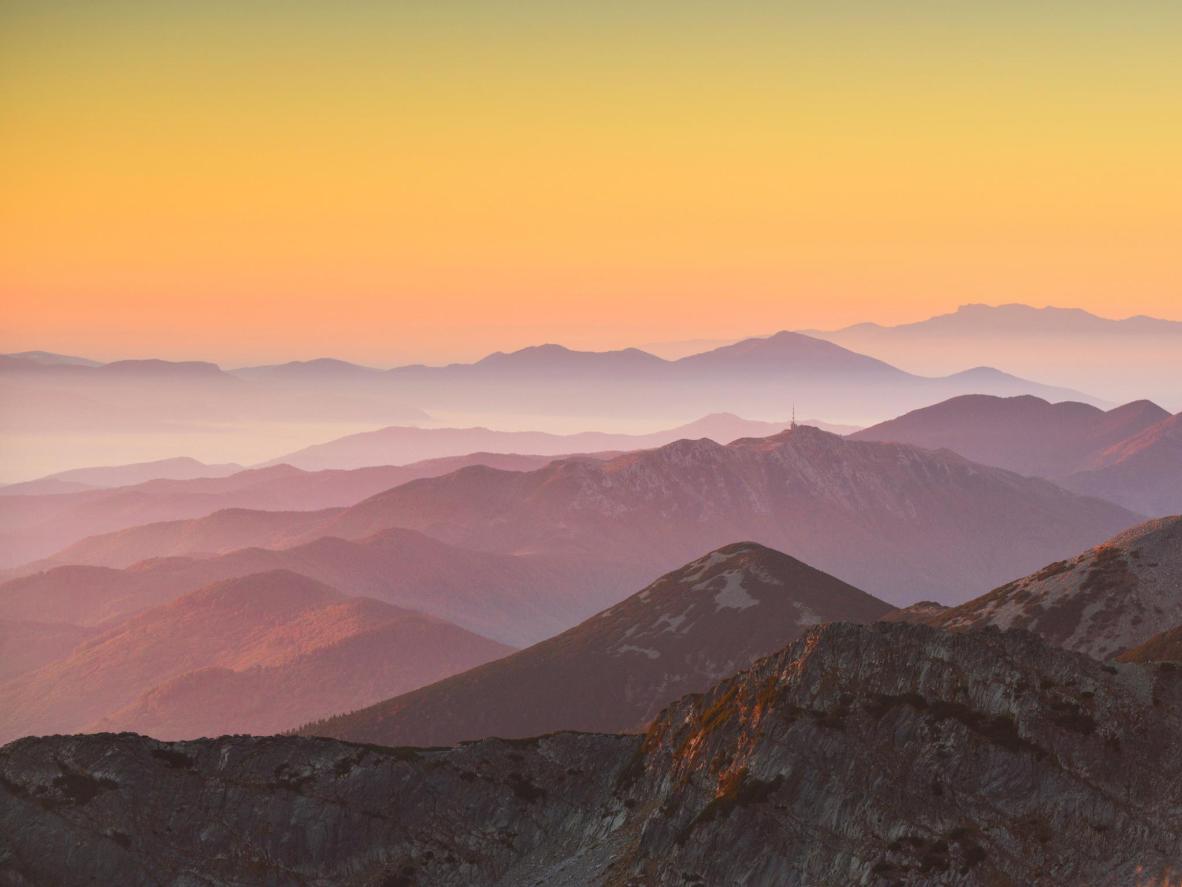 Enjoy sublime mountain views in Bulgaria's beautiful Pirin National Park
Bulgaria is pretty fresh on the scene as a popular beach destination in summer and a ski destination in winter. Whatever the time of year, traipsing through its wild forests and lakes feels like stepping into a bygone era. Trek between villages and admire the nature in the beautiful Pirin National Park and watch a sublime Bulgarian sun rise over the mist from a mountain meadow. Villa Vera Guest House is located in the town of Bansko (a short walk the local ski lift if you're visiting in winter) at the foot of the Pirin Mountains and in the middle of the Pirin National Park.
San Marino
Find mountaintop villages and splendid scenery in the landlocked microstate of San Marino
San Marino is a microstate completely landlocked by north-central Italy (not far from Florence) and is the world's oldest surviving sovereign state. Expect rolling hills, medieval monuments, historic towns and wonderful views. But it's also a fabulous foodie destination; known as Sammarinese, the local cuisine is obviously very similar to Italian with an emphasis on fresh and locally grown produce. Mediterranean flavours are apparent in many of the region's dishes, including its signature faggioli con le cotiche (bean and bacon soup) and piada, a moreish flatbread stuffed with a variety of cheese, meat and vegetables. Stay in the state's eponymous capital city, at Hotel Rosa, just 200 metres from the region's ancient Guaita Tower and with splendid mountain views.
** Booking.com data specialists created a cocktail of things that Switzerland scored highly for with global travellers and then applied it to the rest of the world – finding alternative destinations with a similar appeal.