New York City is known as one of the most fashionable cities in the world. Twice a year, the masses descend upon the Big Apple for Fashion Week, where brands showcase wares from their upcoming season to international buyers and journalists. Land in NYC during Fashion Week to experience the city in all its dynamic glory – you might even get a glimpse of a famous fashionista while you're at it. Make sure you're in vogue by booking a stay at one of New York City's most modish hotels.
Freehand New York, Gramercy
Freehand New York, Gramercy
Freehand New York
is the place to be if you're on the lookout for cushy, vintage-infused rooms with plenty of history. Located in the former George Washington Hotel, many creative characters have taken up residency here while seeking divine inspiration. Their artistic legacy is honored in the hotel's five restaurants and bars – the Freehand Broken Shaker rooftop bar is a good choice for getting your own creative juices flowing.
The Pierre, A Taj Hotel, Upper East Side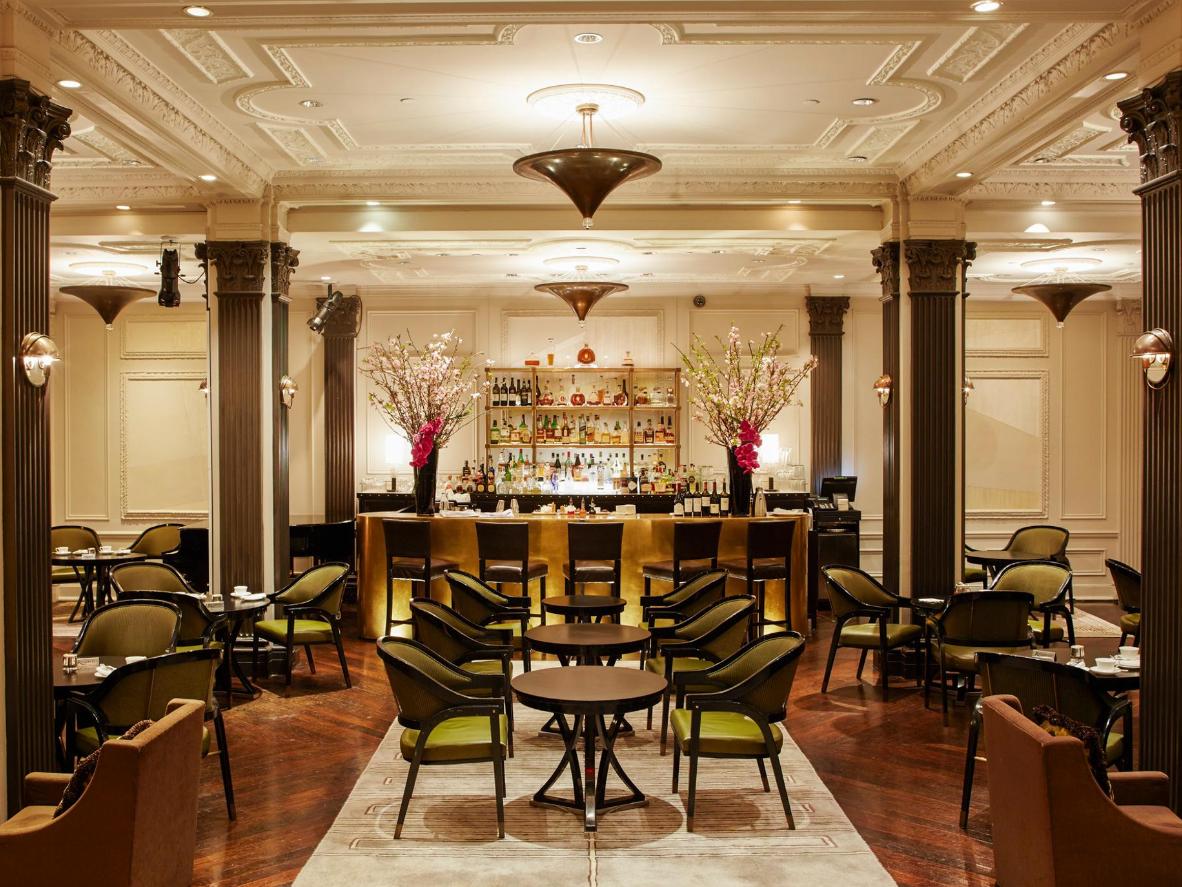 The Pierre, A Taj Hotel, Upper East Side
Look up the word
chic
in the dictionary and
The Pierre, A Taj Hotel
just might be printed on the page. Marble floors and trompe l'oeil wallpaper line the interior of this pretty palace, located in the affluent Upper East Side. Don your 1930s garb and foxtrot back to the jazz age with regular live music nights. And if you ever feel like venturing outside, take a few steps and you'll find yourself in Central Park. Or satisfy your shopping urges at Bergdorf Goodman's, which is a four-minute walk from the door.
Crosby Street Hotel, SoHo
Crosby Street Hotel, SoHo
Combining industrial architecture with quirky furnishings, the
Crosby Street Hotel
is ideal for fashion lovers who enjoy mixing vintage and contemporary styles. Get to know the area on a
walking tour
, then rest your legs after a long day at the indoor terrace or by the fire in the drawing room. If you're yearning for a quiet night in, the hotel's private cinema screens movies every Sunday.
SIXTY SoHo, SoHo
SIXTY SoHo, SoHo
If plush furnishings and exceptional views are right up your alley, look no further than
SIXTY SoHo
. This boutique hotel is only a seven-minute walk from Spring Studios, where the core fashion shows take place. Dine your heart out at Bistrot Leo, which serves French fare all day long. When you've had your fill, kick back and spot some celebrities at Butterfly Soho, a bar and lounge located in the same building.
The Whitby Hotel, Manhattan
The Whitby Hotel, Manhattan
The Whitby Hotel
might be the prime hotel for shopaholics, sitting in the center of Manhattan, just a stone's throw from Saks Fifth Avenue. The rooms feature plenty to admire – each one decorated with its own eclectic interior, fusing antique style with modern comfort in fresh colors. The book-lined drawing room is a great space to recharge. Then, delight at the many wonders of the
Metropolitan Museum of Art
, just three minutes away on foot.
The Greenwich Hotel, Tribeca
The Greenwich Hotel, Tribeca
Fashion Week in New York City can feel chaotic, with the world's fashion press descending on the city for seven days.
The Greenwich Hotel
feels like an oasis of calm in contrast to the world outside its walls. A mere seven-minute walk from Spring Studios, warm fires, comfy armchairs, and even an underground pool and spa can be found here. Top off a day of relaxation with an Italian meal at the trattoria-style on-site restaurant, Locanda Verde.
Heading to the Big Apple? To get yourself in that New York state of mind, here's a selection of songs to conjure up the energy and excitement of the city, featuring everything from the nostalgic crooning of Sinatra to JLo and The Strokes.