Home to swathes of greenery that include one of the last remaining parts of Europe's primeval forest, Poland's ecosystem is something to behold. Within this wooded land and beyond, there's a thriving wildlife population representative of a bygone era. These animals are a part of Poland's cultural heritage – and here are the best places to see them.
Moose in Biebrza National Park
The park is home to over 400 moose
Biebrza National Park is Poland's prime moose-spotting destination, being home to over 400 of these mighty animals. It's the country's largest national park, where extensive wetlands carve out waterways and form a haunting panorama. The moose are mostly found in the park's Red Marsh, an area under strict conservation measures. Take an organised tour here and you'll get a glimpse of these regal animals with their beautiful antlers, clambering out of the water or resting in a hushed enclave. Keep an eye out for baby moose, noticeable for their bright orange coats. After a day out in nature, head back to Dom Piotra.
European Bison in Białowieża Forest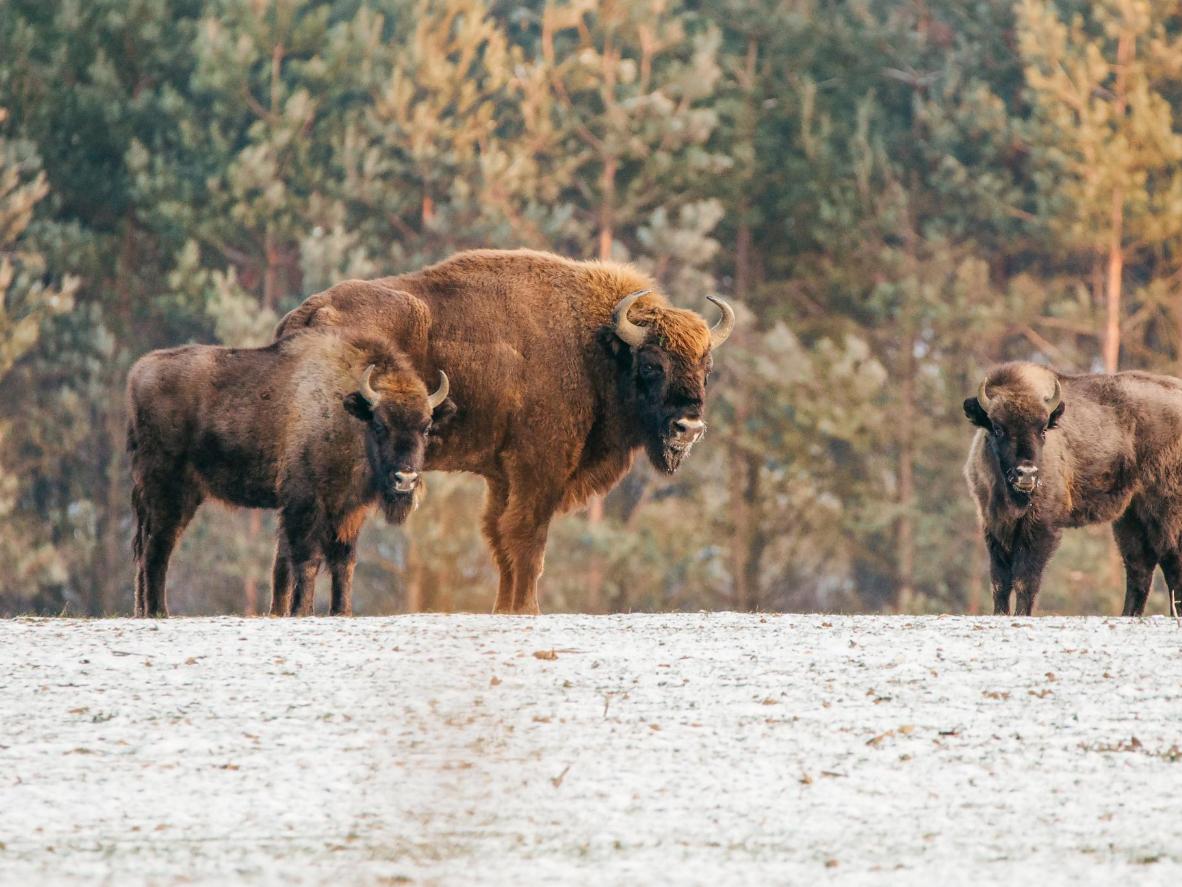 European Bison are a symbol of conservation and pride in Poland
The Białowieża Forest – stretching from Poland to Belarus – is the only place you'll find wild European Bison. These giants are Europe's heaviest land mammal and one of Poland's national animals, having earned a status as a symbol of conservation and pride. Once an animal that roamed across Europe's lowlands, the bison almost became extinct due to hunting. However, long-term conservation efforts have helped save the species; its population now stands around the 500 mark in Białowieża. Track fresh footprints that lead into still glades where bisons graze happily. Time your visit for the autumn or wintertime, where either the burnt orange foliage serves as the perfect backdrop for bison-spotting, or thick clumps of snow hang from the bison's chocolate-coloured fur. Bliżej Natury is an ideal stay.
Lynx in Bieszczady National Park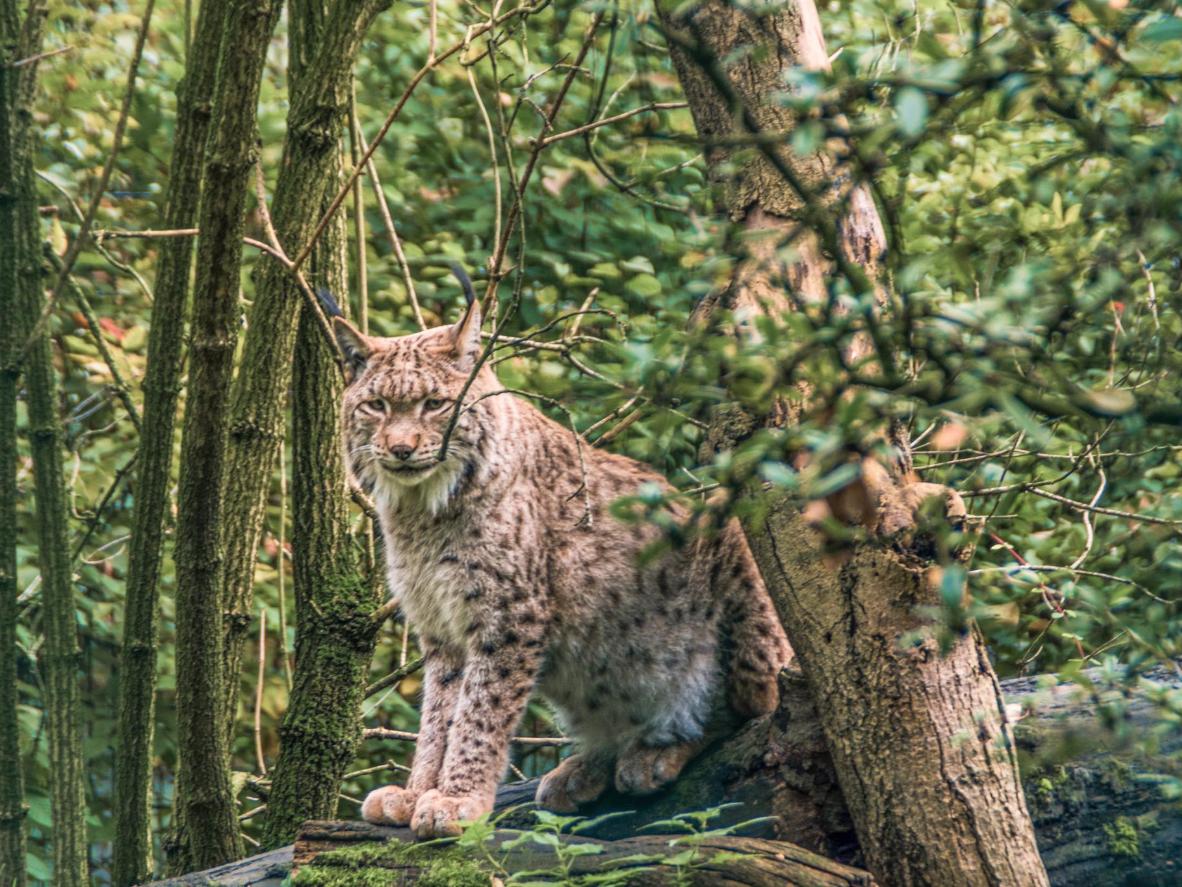 The lynx is often dubbed the 'phantom of the forest' due to its fleeting appearances
Only found in some of Poland's most remote parts, the Eurasian Lynx is one of the country's most enigmatic animals. Numbering at around 300 in Poland, this poised feline is sometimes referred to as 'the phantom of the forest', since it can be found in the endless woodland of Bieszczady National Park (a picture of the lynx even forms the park's logo). Spot them prowling the trees, perched on branches and slinking away into the distance. The lynx is known to be a night predator, so spotting them often requires patience and midnight watches. When the night watch ends, head back to this hotel located in the heart of the park.
Beavers in Biebrza National Park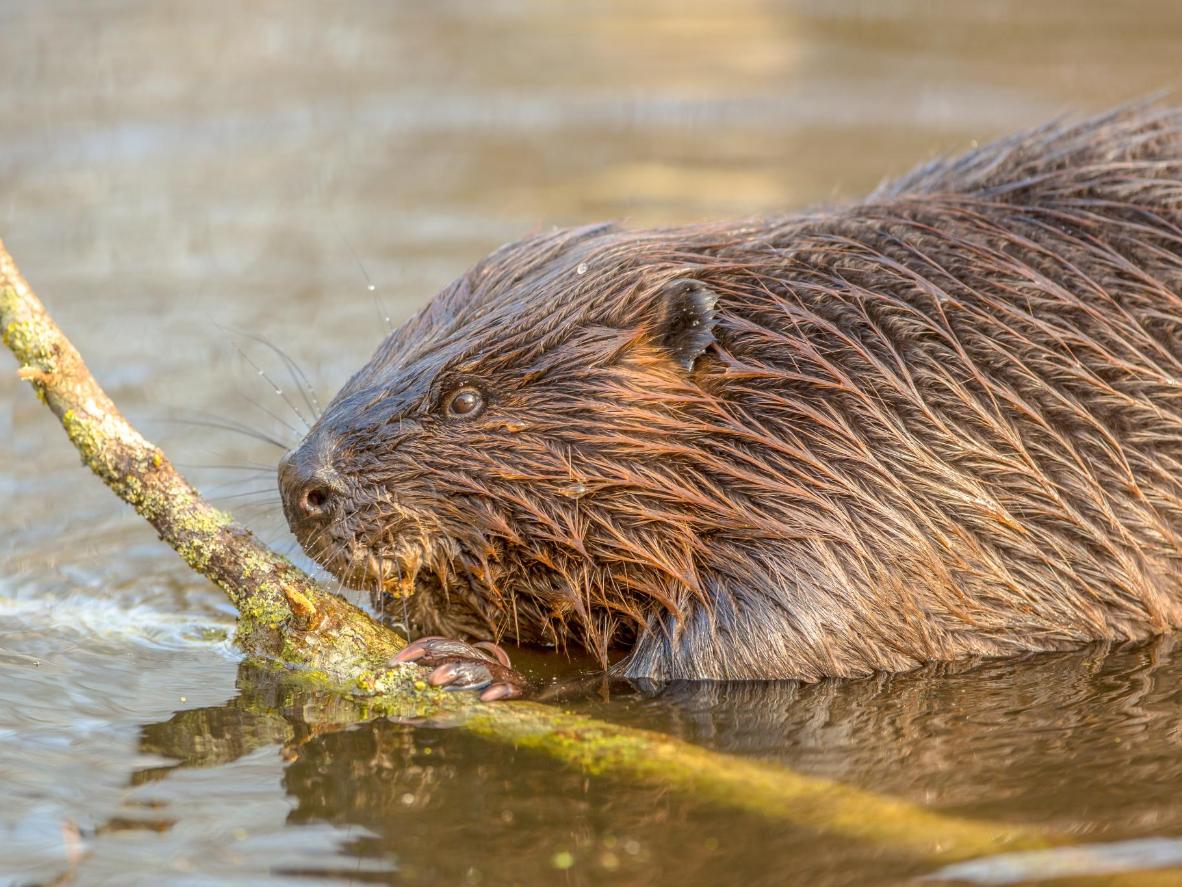 Track a beaver family's journey through the waters via a hot air balloon ride
A native to Poland, the beaver was once all but extinct here. But the arrival of a population of Lithuanian beavers halfway through the 20th century changed its fortunes. Now, you'll find beavers floating through the watery arteries of the Biebrza Marshes, or swimming in the floodplains of the Narew Valley. Kayak through Biebrza and follow a family of beavers journey the waters, or take a hot air balloon ride (dubbed Beaver & Balloon) over the marshes. The Zagroda Kuwasy is the perfect place to end your day.
White storks and White-tailed eagles in Białowieża Forest
Storks are defined by their white plumage, black-feathered wings and graceful build
For keen birdwatchers, a visit to the Białowieża Forest means you're likely to spot not one but two of Poland's most emblematic animals. Every spring, Poland greets around 25% of the European stork population. These tall and slender birds are defined by their pointed red bill, white plumage and black-feathered wings. Graceful, ethereal and fleeting, musters of storks attract tourists from across the country who come in search of them before they migrate beyond the Polish borders once more. The same can be said for the white-tailed eagle, a creature that graces Poland's coat of arms, which you can spot swooping down on prey from above the forest. Bird-watching tours are also available for aspiring ornithologists. Spend the night at Dwór Bartnika, located in a quiet village bordering the forest.
Wolves in the Beskid Mountains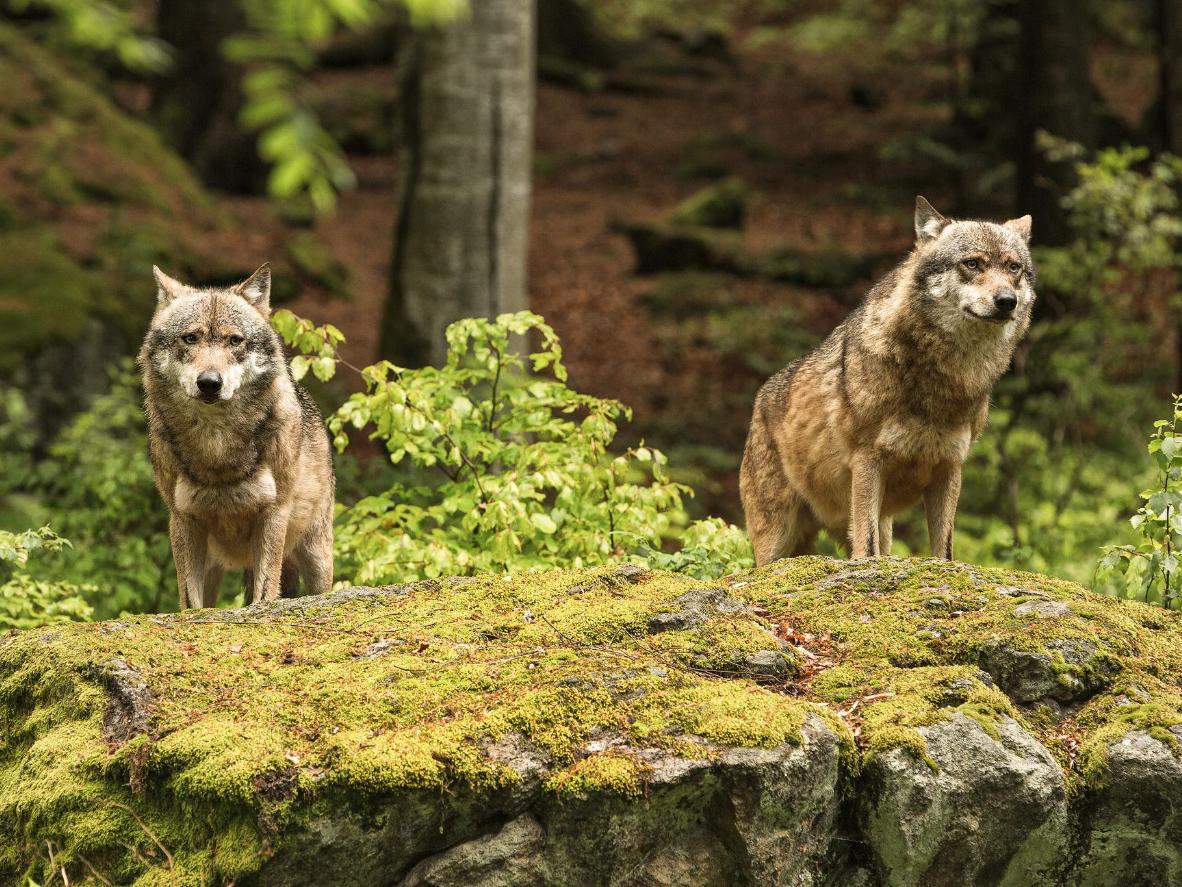 You'll need an expert guide when you go in search of wolves
No journey to Poland to witness its rich wildlife would be complete without heading to the Carpathian Mountains in search of wolves. You'll need a tour guide in order to track them, with ethical providers such as Wild Poland leading you through the mountains. Trek along steep hill ridges through snowy fields and keep an eye out for footprints and a glimpse of the Red and Roe Deers (the wolves' main prey). Expect to spend long days and nights out trekking and – while a tour should organise accommodation in the park – you can always head back to PURO in Kraków for a well-deserved rest.