From thin crust to deep dish and everything in between, regional pizza variations are a point of pride for cities all around the US. Find your favorite slice with our pizza-lovers list – curated with your taste buds in mind.
New York Style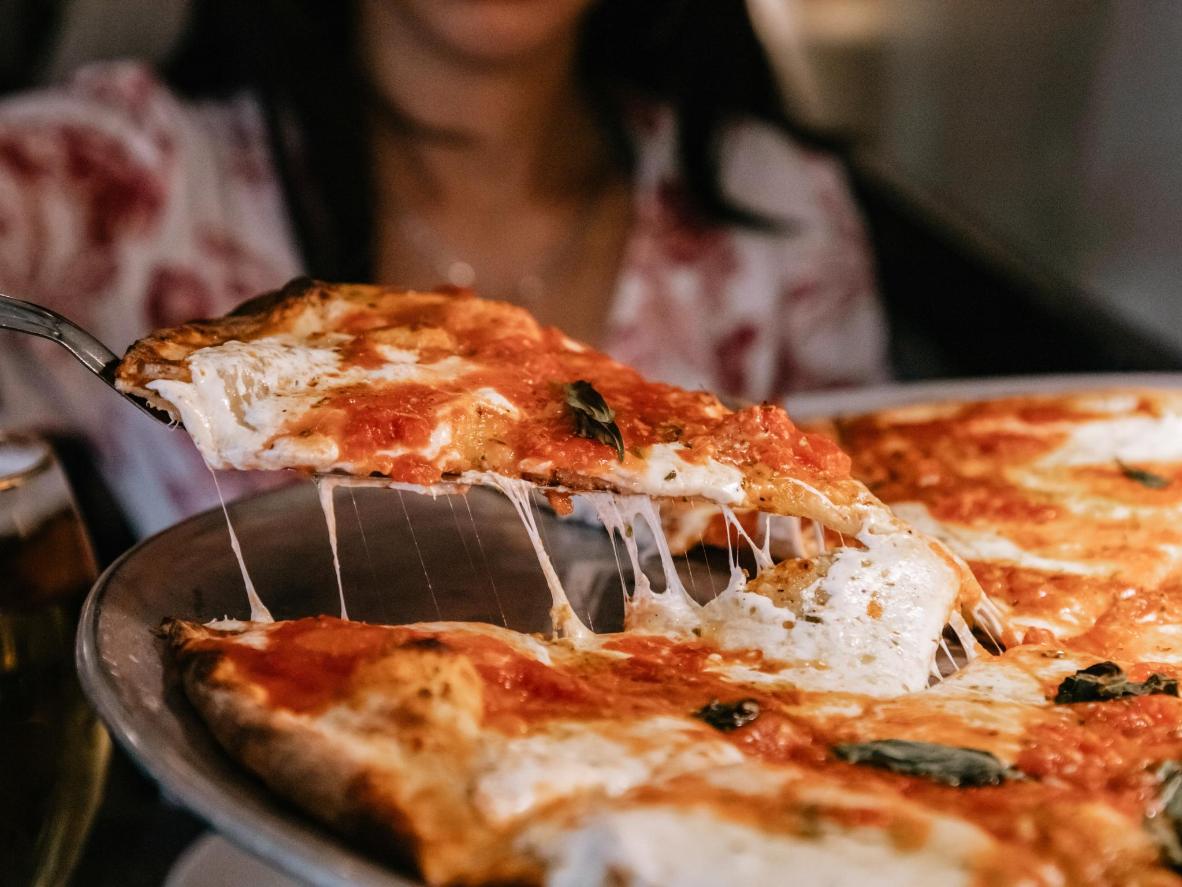 Grab a slice of New York City's world-famous thin-crust pizza
A thin, hand-tossed, oversized New York style pizza is perhaps the most widely recognized regional slice. You can find a classic, fresh-baked slice by walking in just about any direction for 5 minutes in New York City. If you're looking for the best, don't miss out on visiting Joe's or Grimaldi's. Spend your nights at LUMA Hotel - Times Square, which is right by all the action the city has to offer, and only a few minutes away from Joe's, so you can grab a quick slice after your day out.
Chicago Style
Forks and knives are optional when digging into Chicago deep dish
Chicago-style deep dish is one of the most unique kinds of pizzas out there, with its thick pan-baked crust and slathered with sauce on top. You might need to pull out a knife and fork for this hearty slice, but it will all be worth it when you taste that melting mozzarella.
For the best spot, Chicagoans will point you to either Giordano's or Lou Malnati's. Just down the street from the latter is LondonHouse Chicago, which is situated in the Loop and overlooks the Chicago River.
St. Louis Style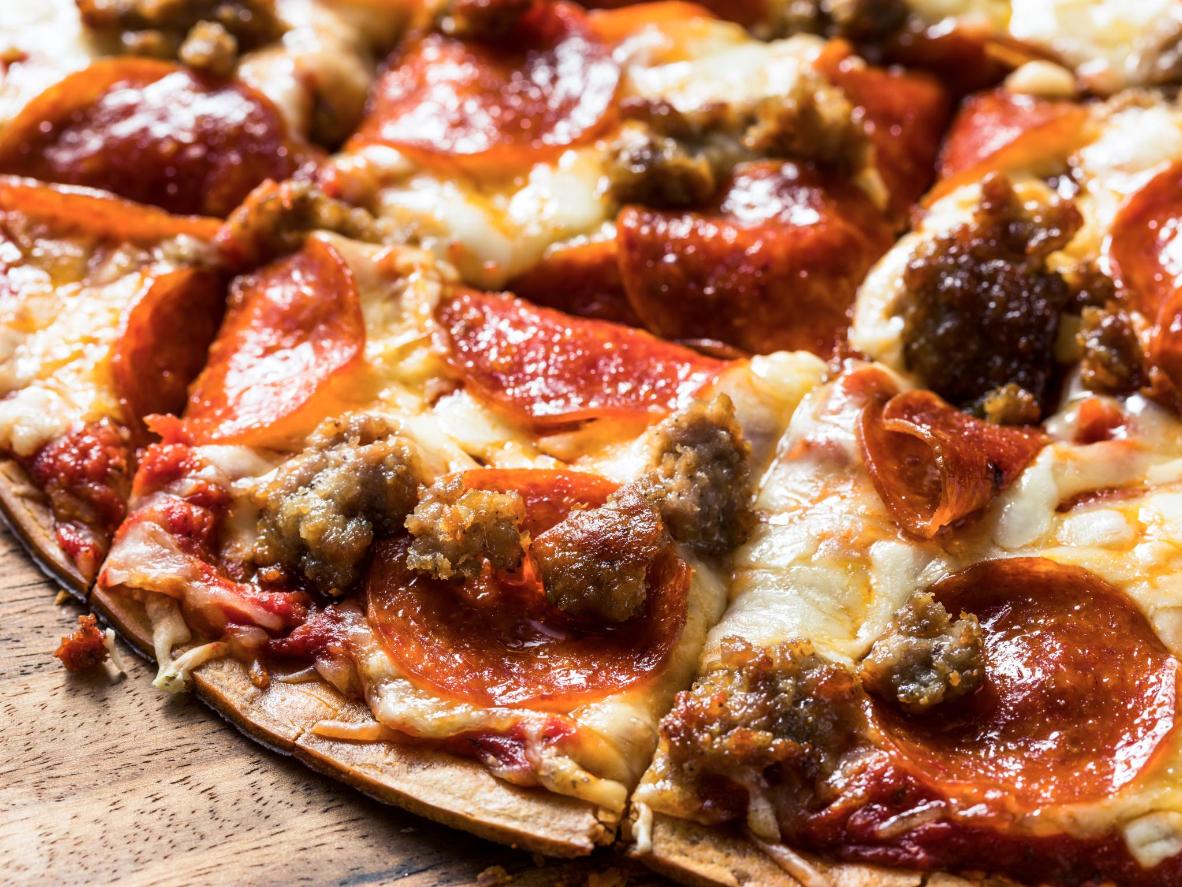 Choose either crust or middle for your St. Louis pizza
Trade the slices in for squares with St. Louis-style pizza. This pizza is characterized by its cracker-thin crust, Provel cheese, and square slices. Its crispy goodness only begs one question: Crust or middle slice?
After your pizza and a trip to the St. Louis Arch, spend a relaxing night at the Drury Plaza St. Louis at the Arch, which offers a great location, comfortable rooms, and complimentary breakfast.
Detroit Style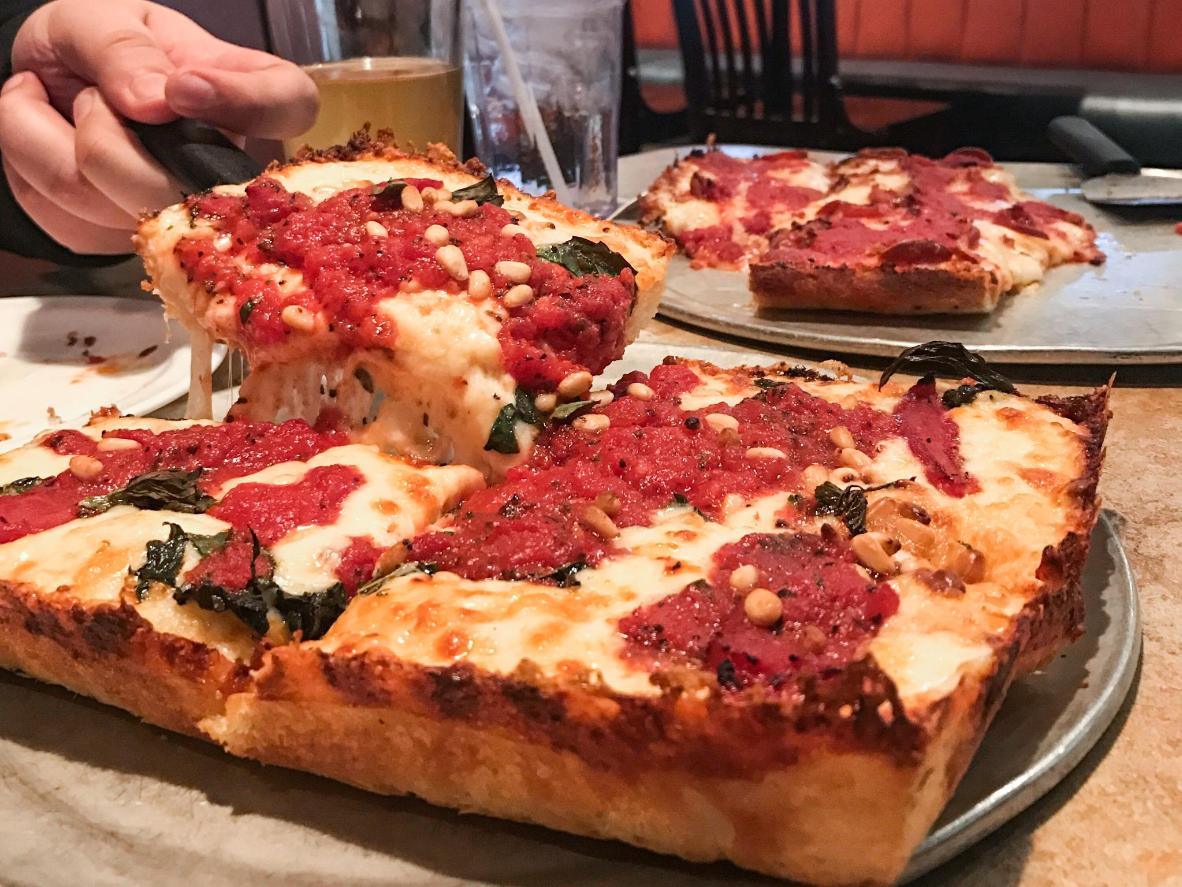 Eat pizza by the pan in Detroit
Head over to Detroit for a rectangular pan pizza with a thick, yet still crispy, crust. Pile this boat-like pizza up with your favorite toppings at the pizzeria credited for the creating the Detroit style, Buddy's Pizza, where you can enjoy a true slice of Michigan. A short walk from Buddy's is the Aloft Detroit at The David Whitney hotel, which has a stunning atmosphere, a centralized location, as well as on-site billiards, bar, and a gym.
California Style
Stay (somewhat) healthy and organic with California style pizza
California style pizza takes inspiration from New York with its thin crust, but it adds local flavor with its toppings. This pizza usually sources healthy, fresh, organic, and sustainable items like artichoke, avocado, goat cheese, duck sausage, and truffles instead of sausage or pepperoni.
Often this pizza is available in vegan and vegetarian options, and you can never go wrong with trying it out at the famous California Pizza Kitchen. The original location is in Beverly Hills, and you can stay at Beverly Wilshire, A Four Seasons Hotel on Rodeo Drive to round-out your California adventure.
Colorado Style
Everything is bigger on the Colorado Mountain Pie
This big, braided, fluffy pizza has its home in Colorado. This pie is unique due to its honey infused braided crust, wood-fired baking, and impressive heft – with pizzas weighing up to 14 pounds! Head over to Beau Jo's after a day in the mountains for an authentic pie.
Explore the Arvada Beau Jo's location just outside of Denver, then head back downtown with a stay at the ART. This uniquely designed hotel is the perfect mix of elegance and comfort with an artistic twist that holds true to its name.