Farm-to-table is now such an established culinary concept that it's to be expected at almost any high-end restaurant. In fact, the movement of discerning diners wanting their food sustainably sourced has even trickled down to small eateries and cafés all over the world. But not all farm-to-table food is created equal. So for those who want to sample the best of the best, here are six of the most remarkable restaurants that are leading and championing the locavore movement in the USA.
Chez Panisse, Berkeley, California
Try rhubarb galette with candied orange ice cream at Chez Panisse
Since it opened in 1971 with a single, prix fixe menu and two chefs rustling up roast duck with olives in the kitchen, Berkeley's Chez Panisse has become a cult California culinary institution. Founded by award-winning chef and Francophile, Alice Waters, the concept was to bring simple, French-influenced food to the USA while using seasonal and regional ingredients. And to create the ambience of a relaxed dinner party. The restaurant's highly anticipated opening catapulted it to instant success, essentially launching the farm-to-table movement; the ingredients used were (and still are) all sourced locally from a network of producers including Sonoma farmer Bob Cannard, who has now been supplying the restaurant for 30 years. Dine on Provençal-style platters and puddings like rhubarb galette with candied orange ice cream, all the while sampling fine, chilled rosé. Though the restaurant is reservation-only, there's also a café upstairs where the à la carte dishes champion the same quality, only without the white table cloths and with a prix fixe menu. Walk 20 minutes home to spend the night at the Berkeley City Club Hotel, housed within a building dating back to 1929 with vaulted ceilings and stone floors.
Blue Hill at Stone Barns, Pocantico Hills, New York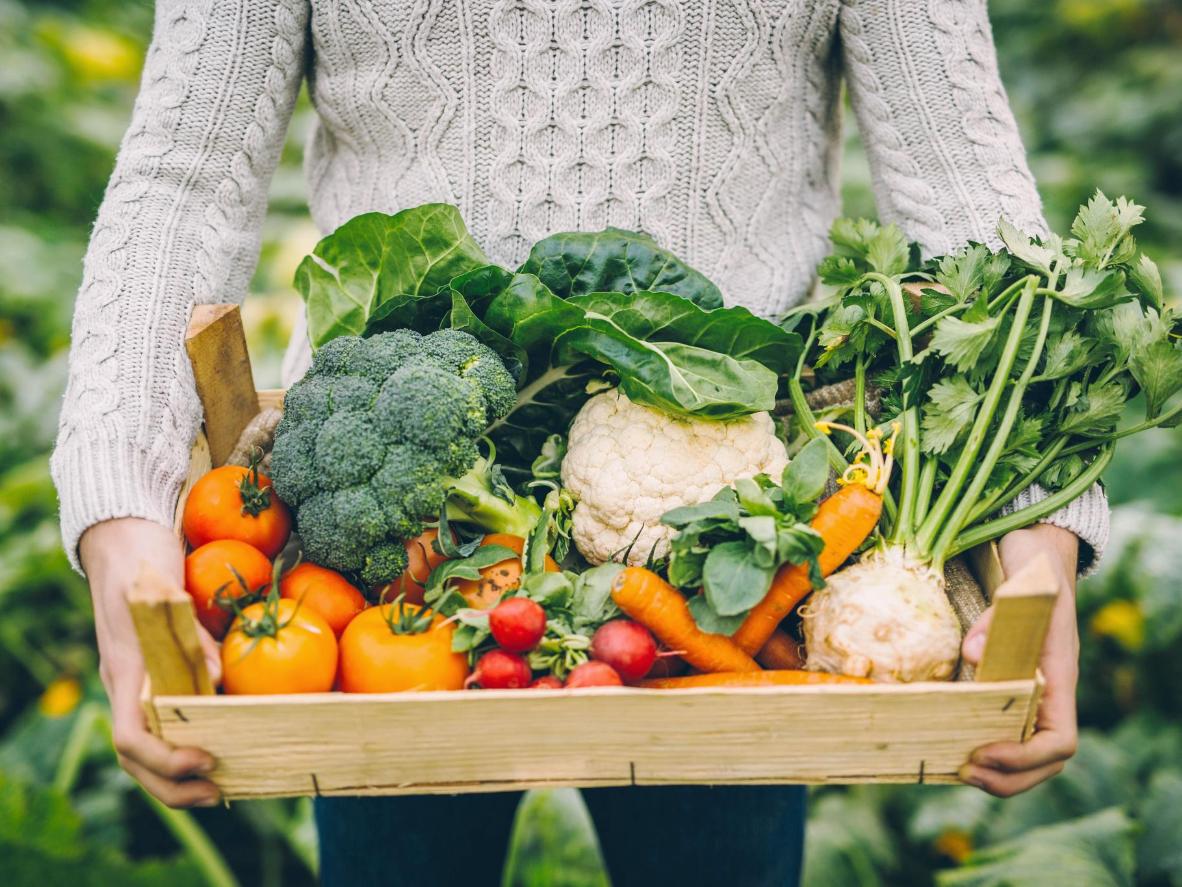 Blue Hill at Stone Barns boasts 80 acres of land including gardens, pastures and woodland for foraging
Blue Hill at Stone Barns isn't just a destination restaurant, it's a world-renowned centre for food and agriculture with 80 acres of land including gardens, pastures and woodland for foraging. It also featured in the Netflix series, Chef's Table, where chef, founder and co-owner Dan Barber explained his locavore vision and how he grew the restaurant from a New York City basement; the original Greenwich Village venue is still open for those who can't make it to the farm (and it serves tasting menus inspired by the week's harvest). You'll find the Stone Barns restaurant just an hour's drive from New York City in the Hudson Valley. Here, you can try home-grown delights like ricotta-filled gnocchi with mushrooms and nutty Parmesan. There isn't a menu as such – instead, diners are presented with a tasting experience that Barber calls 'Grazing, Pecking, Rooting'. Booking a table is tricky, with reservations often filled months in advance but check the website and you'll be able to gauge what may appear on the menu based on the produce being harvested at the time of your visit. Check into the Washington Square Hotel, just a 2-minute walk from the Greenwich Village Blue Hill restaurant, in case your meal at Stone Barns leaves you craving more.
Spruce, San Francisco, California
Spruce in San Fran, the city often cited as the birthplace of the USA's locavore movement
A city often cited as the birthplace of the USA's locavore movement, San Francisco is filled to the brim with farm-to-table restaurants. One popular option is Spruce, an eatery that sources 80% of its produce from a local ranch and serves up inventive dishes in an inviting and romantic space with a vaulted ceiling and furnished with tanned leather, smoked glass and dark woods. Try the prix fixe harvest menu with dishes like roasted beet risotto with radish, Parmesan mousse and candied pine nuts, spring pea tartine or roasted strawberries with sesame ice cream. There's also a separate bar menu with smaller, simpler meals at lower prices, like pastrami sandwiches and steak tartare with jidori egg and fried capers. Stay a 7-minute walk away at the Laurel Inn, where the suites follow a mid-century aesthetic, with walnut furniture, geometric wallpaper and herringbone flooring.
Farm & Table, Albuquerque, New Mexico
Adding the final flourish to a freshly harvested dish at Farm & Table in Albuquerque
A balmy evening spent dining on the leafy patio of this Albuquerque restaurant, beneath strings of fairy lights and dappled sunlight, feels akin to a family occasion with home-cooked fare. The menu reflects owner Cherie Montoya's responsible, community-driven ethos, using ingredients either from the restaurant's own 11-acre farm or from local producers. And it changes with the New Mexico harvests, from grilled artichoke hearts with goat's cheese to crunchy farm fries with house-made aioli or porcini crusted pork chop with bacon fig butter. Stay at The Inn at Paradise, just a 10-minute drive away across the Rio Grande river in Albuquerque.
Kaimana Farm Cafe, Honolulu, Hawaii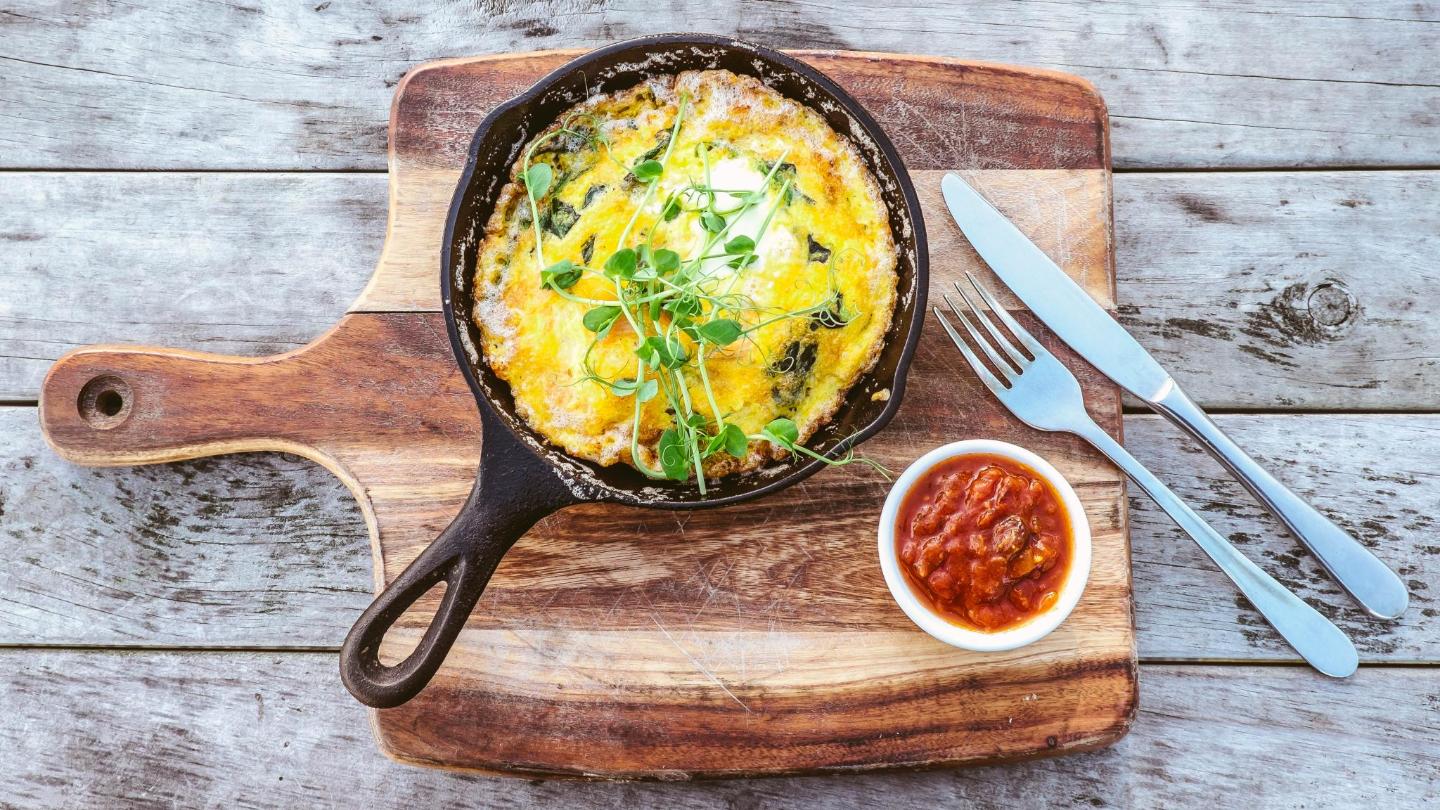 Everything served at Kaimana Farm Cafe is grown by local farmers
Farm-to-table food is huge in Hawaii and – thanks to the quality and diversity of locally grown produce – it's some of the best of its kind in the world. Of the many restaurants across the islands that champion home-grown ingredients, Kaimana Farm Cafe is particularly worth a visit; here, everything served is grown by local farmers and prepared by a friendly Japanese couple in a small kitchen in Honolulu. Menu highlights include the soufflé omelette, the creamy potato skillet and any of the deli salads or bento plates. Stay right beside the ocean and a 20-minute walk from the farm café at the Queen Kapiolani Hotel.
Restaurant Eugene, Atlanta, Georgia
At Restaurant Eugene, you'll see the names of the farmers from which each item is sourced on the menu
Downtown Atlanta's Restaurant Eugene incorporates farm-to-table into traditional Southern fare with considerable flair. Run by the husband-and-wife team of chef Linton Hopkins and sommelier Gina Hopkins, it's a place where whatever is in season features prominently on the menu, alongside the names of the farmers from which each item is sourced. Try the cast iron roasted duck breast with confit kossak kohlrabi and mandarin, and the Pearson's Strawberries, whipped rhubarb vinegar, pecans and pickled rose petals for pudding. There's also the southern vegetables order, an expertly curated and prepared celebration of the best of the season and region, presented on a broad copper platter. Come home after a memorable dinner for a nightcap in the courtyard of Artmore Hotel, complete with fire pit, fairy lights and cushioned seating.