Maybe you find yourself in a moment of stress or contemplating large parts of your inner self. Perhaps you need a break from routine, or just need to get out of the house – whatever your reason, finding peace and tranquility in nature can be a transformative experience.
We've compiled a list of the five best natural places in the US for spiritual enlightenment, so you can renew, refresh, rejuvenate, and—quite simply—relax.
Sedona Energy Vortexes, AZ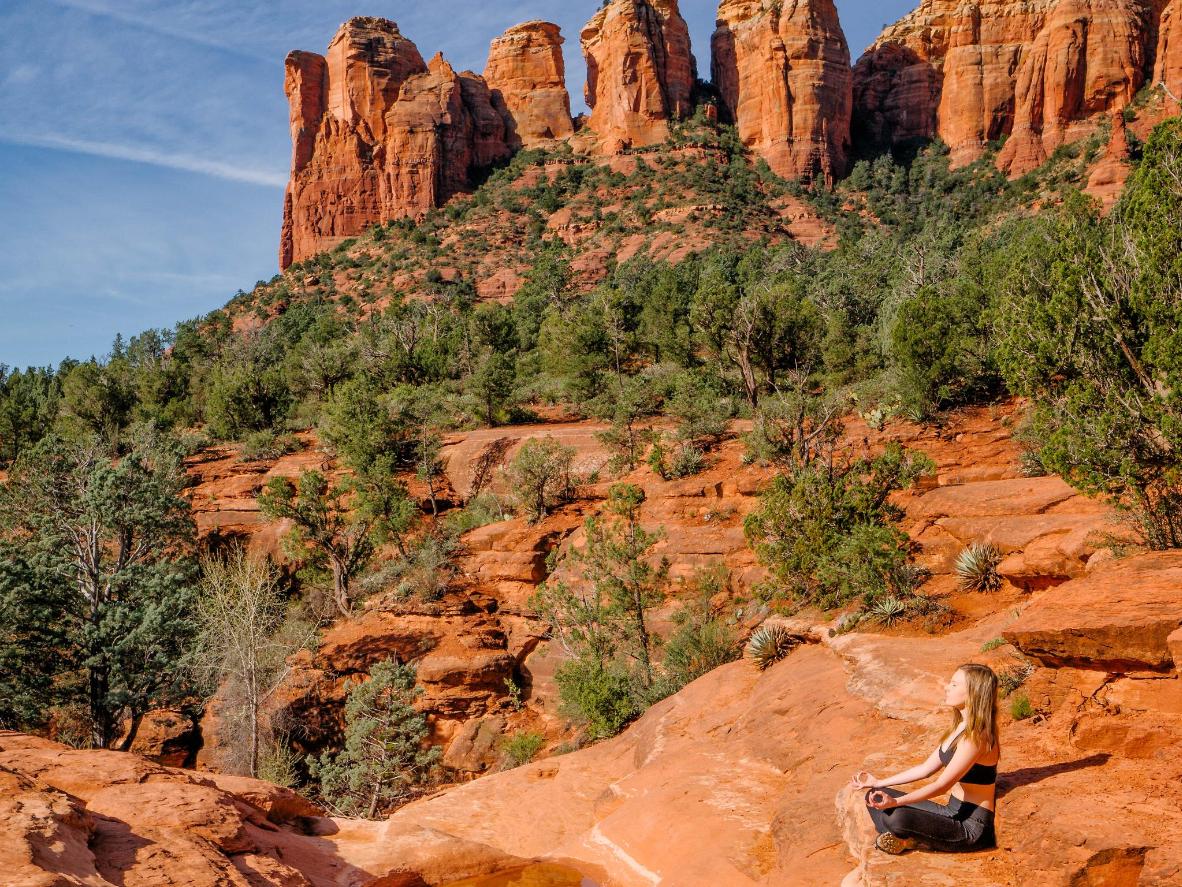 Experience spiritual rejuvenation at an Arizona vortex
The four energy vortexes in Sedona, Arizona are believed to be powerful energy centers. It's said that standing within range of the vortex enhances your emotional and spiritual feelings and brings great spiritual healing – and even enlightenment.
To feel a reflective and nurturing energy, head to Cathedral Rock. For a rejuvenating and powerful energy check out Bell Rock, or for a mix of nurturing and moving energies, visit AIrport Mecca or Boynton Canyon.
Stay overnight at the Sedona Rouge Hotel and Spa Trademark Collection by Wyndham, which offers an on-site spa to complete your relaxation and renewal adventure.
Mount Shasta, California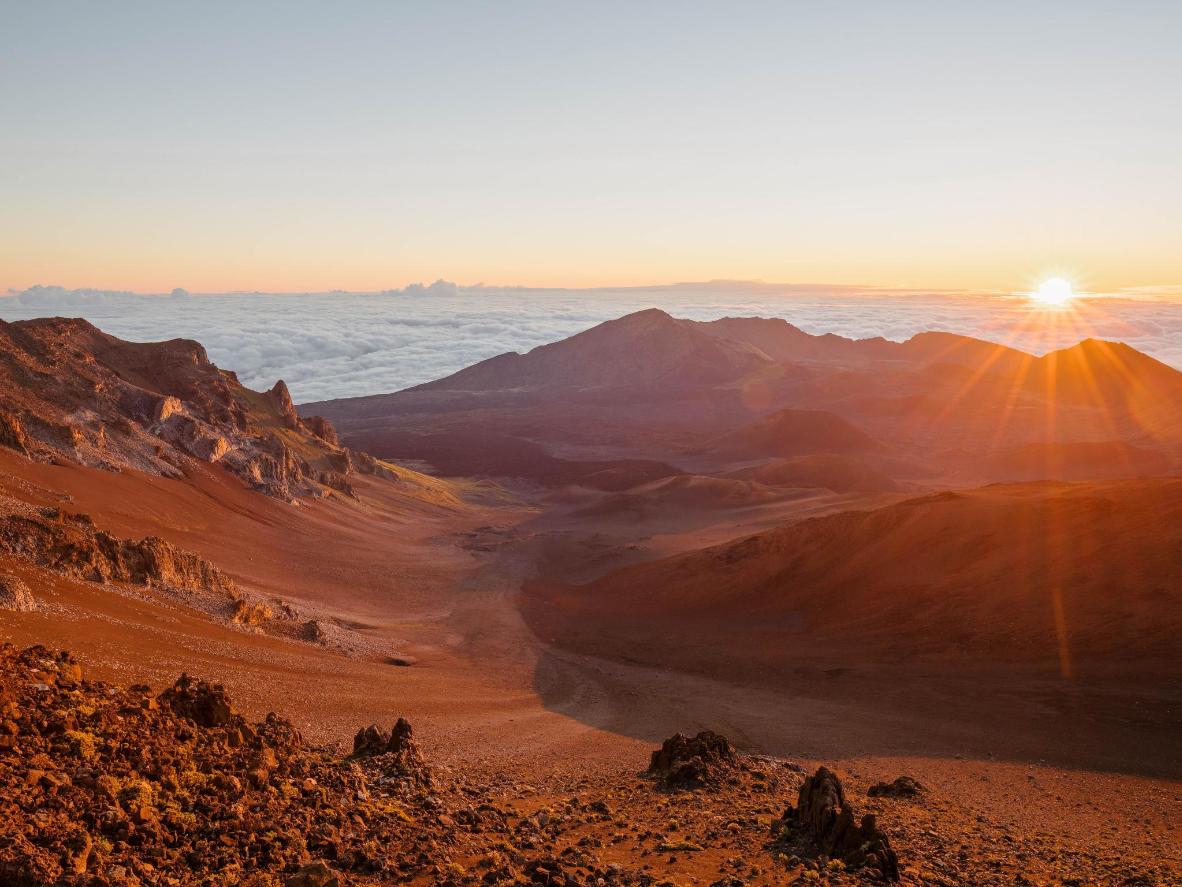 Self-reflect on the snowy volcano in Mount Shasta, California
Mount Shasta located in northern California is a snow-capped volcano that's known for being a sacred epicenter of healing transcendence. The peak is 14,125 feet above sea level, but you don't have to climb to the summit to experience its healing energies. The energy encompasses the entire mountain, and it's said to help travelers with spiritual growth, personal understanding, and uninterrupted self-reflection.
For an overnight stay that offers spiritual journeys of the surrounding area as well as beautiful mountain views, check in to the pristine and cozy Inn at Mount Shasta.
Haleakala National Park, Hawaii
Watch the sunrise at Haleakala National Park, Hawaii
Watching the sunrise in Maui's Haleakala National Park, Hawaii is a spiritual tradition that is rooted in the mythology of ancient Hawaiians. Haleakala translates to "house of the sun," and it's believed that trekking to the summit of this dormant volcano to watch the sunrise from 10,000 ft above sea level and over the rolling clouds is an enlightening experience.
Stay at the nearby Andaz Maui at Wailea Resort, which is located on the beach, has an Iron Chef restaurant, is near the airport, and offers plenty of calming activities including paddleboarding and yoga sessions.
Crater lake, Oregon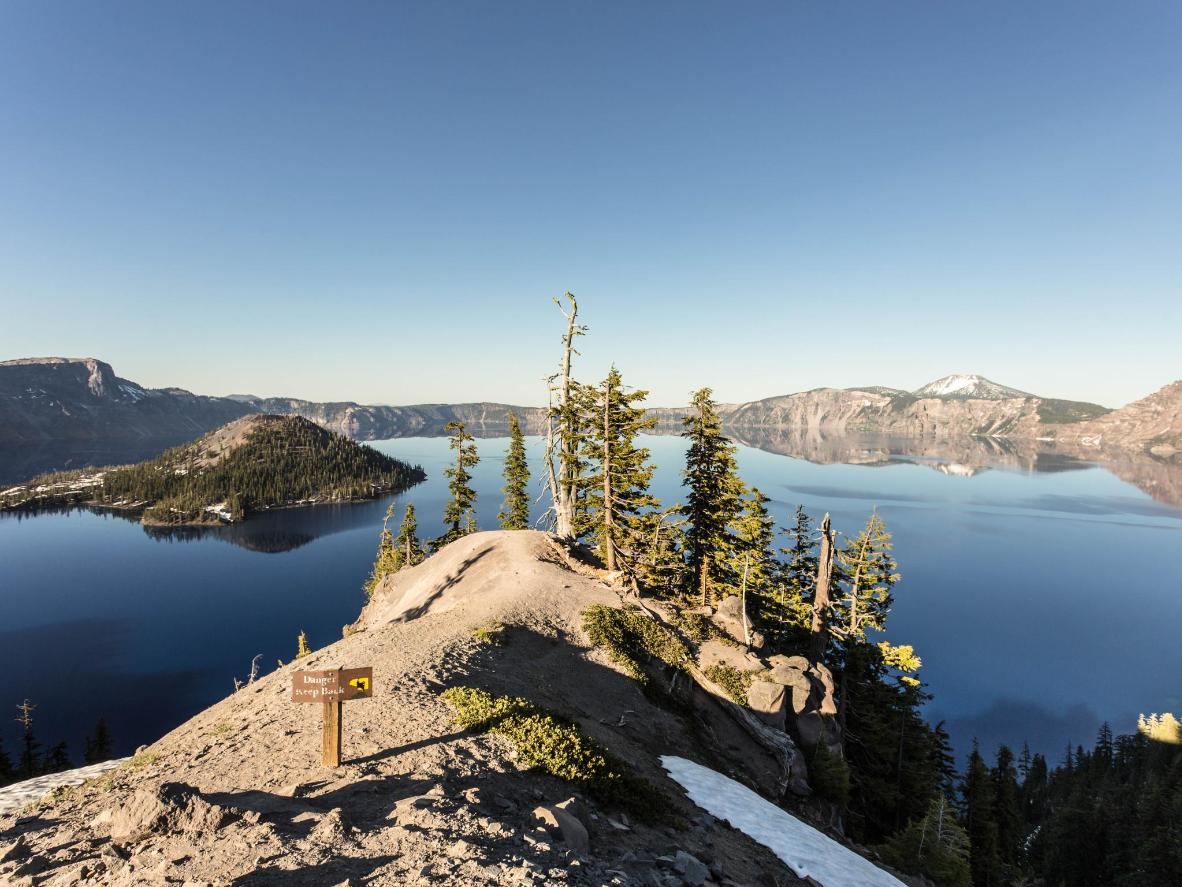 Bask in the blue waters at Crater Lake, Oregon
Formed by an erupting volcano in 4680 BCE, Crater Lake, Oregon isn't only the deepest lake in the US but also an epicenter of great spirituality and harmony. Originally a location of spiritual significance to the Klamath Tribe, today Crater Lake is known as a vortex of vast energy and a place many travelers go to seek enlightenment immersed in its natural beauty. Plus, Mount Shasta is located only 2 hours away by car, so you can easily visit both of these amazing spots on your trip.
You can camp near the lake at the Crater Lake Resort, which also offers some bungalow accommodations with TVs, kitchens, and bathrooms, or else head a little ways down the road to the Sleep Inn & Suites for a no-fuss evening.
Hot Springs, Arkansas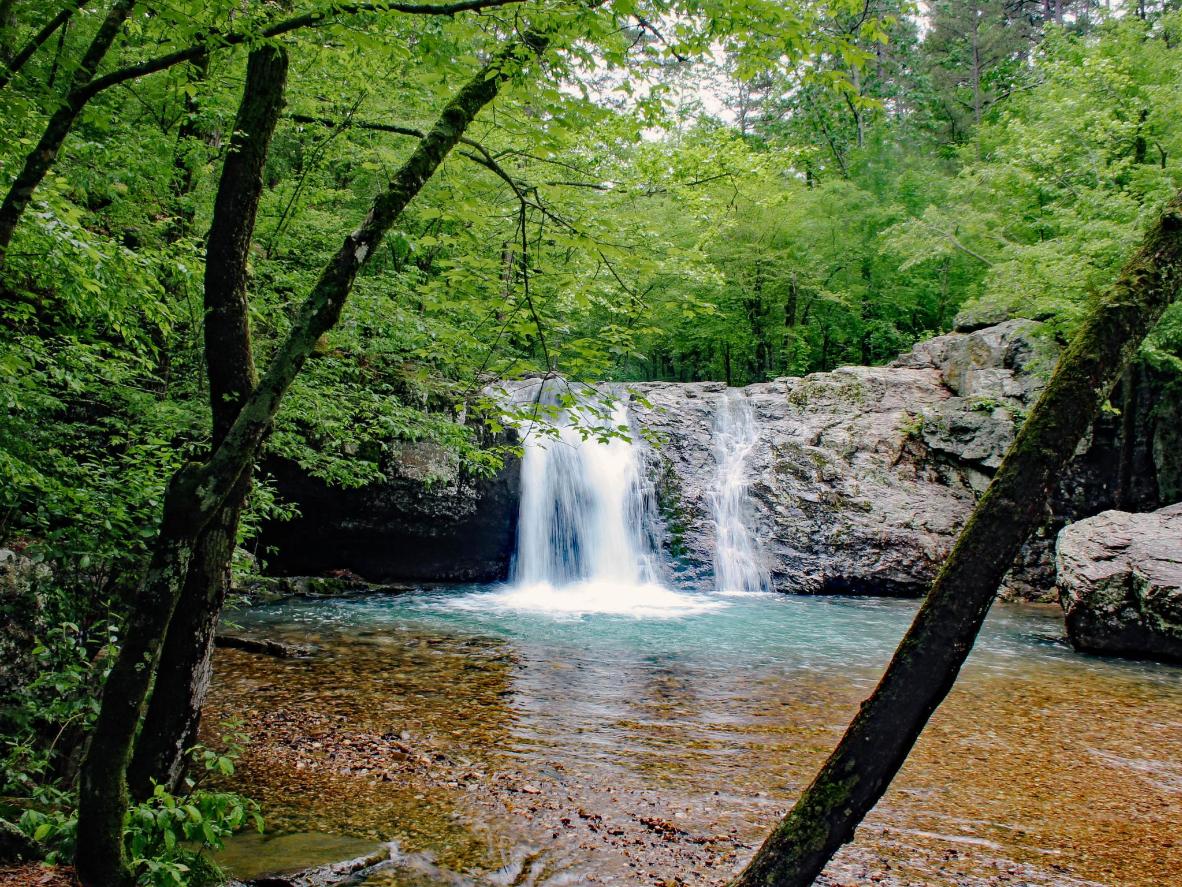 Soak in the Arkansas hot springs
Located in the Ouachita Mountains, the city of Hot Springs, Arkansas and the adjacent Hot Springs National Park are thought to be spots of physical and spiritual healing. The belief in the restorative powers of the waters dates back to multiple Native American tribes in the area. Historically, it was a neutral ground where tribes would suspend their hostilities, and continues to imbue visitors with a sense of harmony to this day.
Visit bath houses or the waters in the national park to experience the thermal waters for yourself. Then stay at the Arlington Resort Hotel & Spa, the largest hotel in Arkansas. It's filled with historic charm and a Hot Springs Spa that includes a thermal bath house with water from the hot springs.