If you're lucky enough to have some time off this spring and are searching for the perfect getaway, look no further. From the frosty mountains of Colorado to the white-sand beaches of Florida, we rounded up the top five states in the US for an unforgettable spring break.
Florida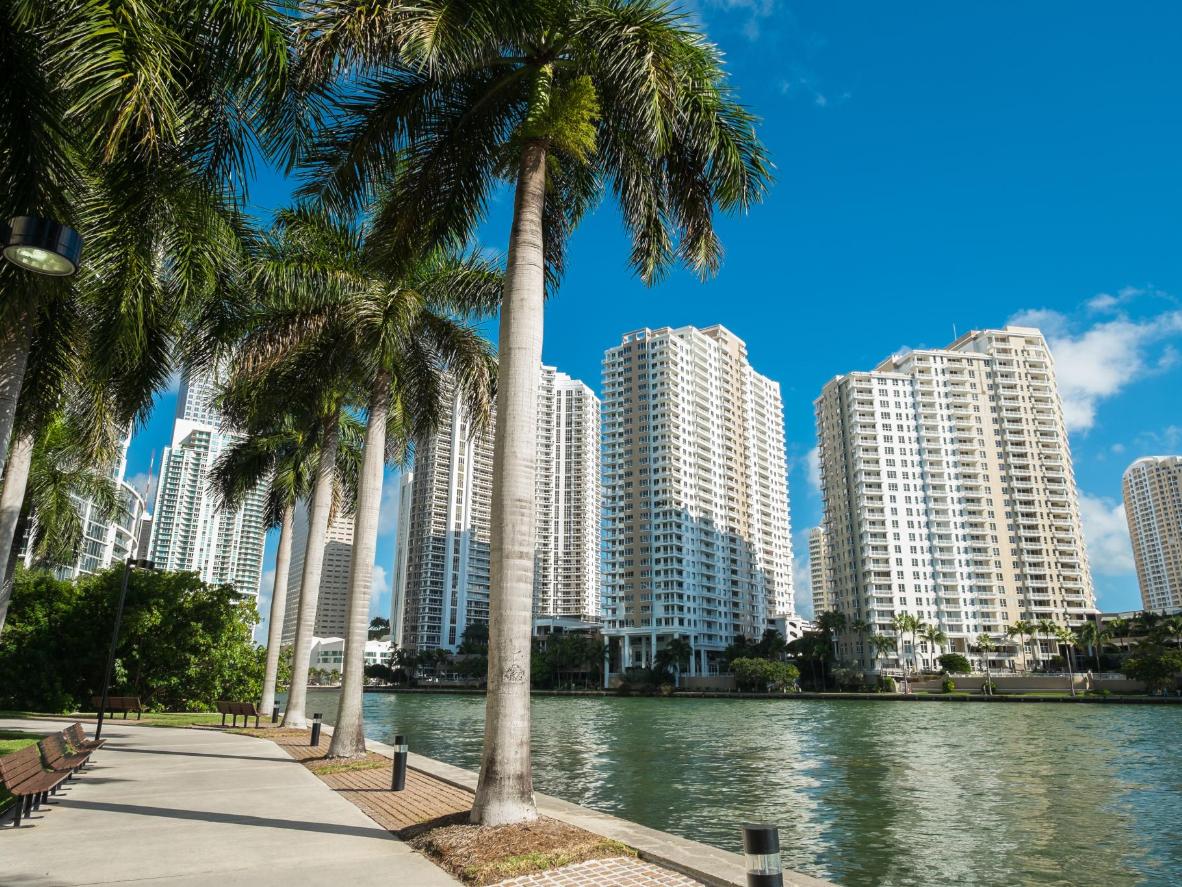 Enjoy a stroll in the sunshine through Downtown Miami's Biscayne Bay
The Sunshine State is a popular place to head for spring break, promising plenty of entertainment, nature, and weather that's warm enough to appreciate the beautiful beaches. Daytona Beach, Fort Lauderdale, and the island of Key West are some of the best spring break party hot spots. But Miami Beach should really be the first port of call for college students looking to party. The city features a lively events calendar—from Miami Beach Pride to the Ultra Music Festival, both held in March or April—big nightclubs, and wild pool parties. For a more chill spring break escape, relax on the beach and stroll the palm tree-lined promenades. Then, eat at diverse restaurants and visit the rooftop bars lining Ocean Drive, where you can sip mojitos with an ocean backdrop. For families, Orlando is a great choice – it's home to more white-sand beaches, plus nature-based expeditions and activities. Not to mention Universal Studios and Disney World, where you can stay at the Walt Disney World Four Seasons Resort Orlando.
California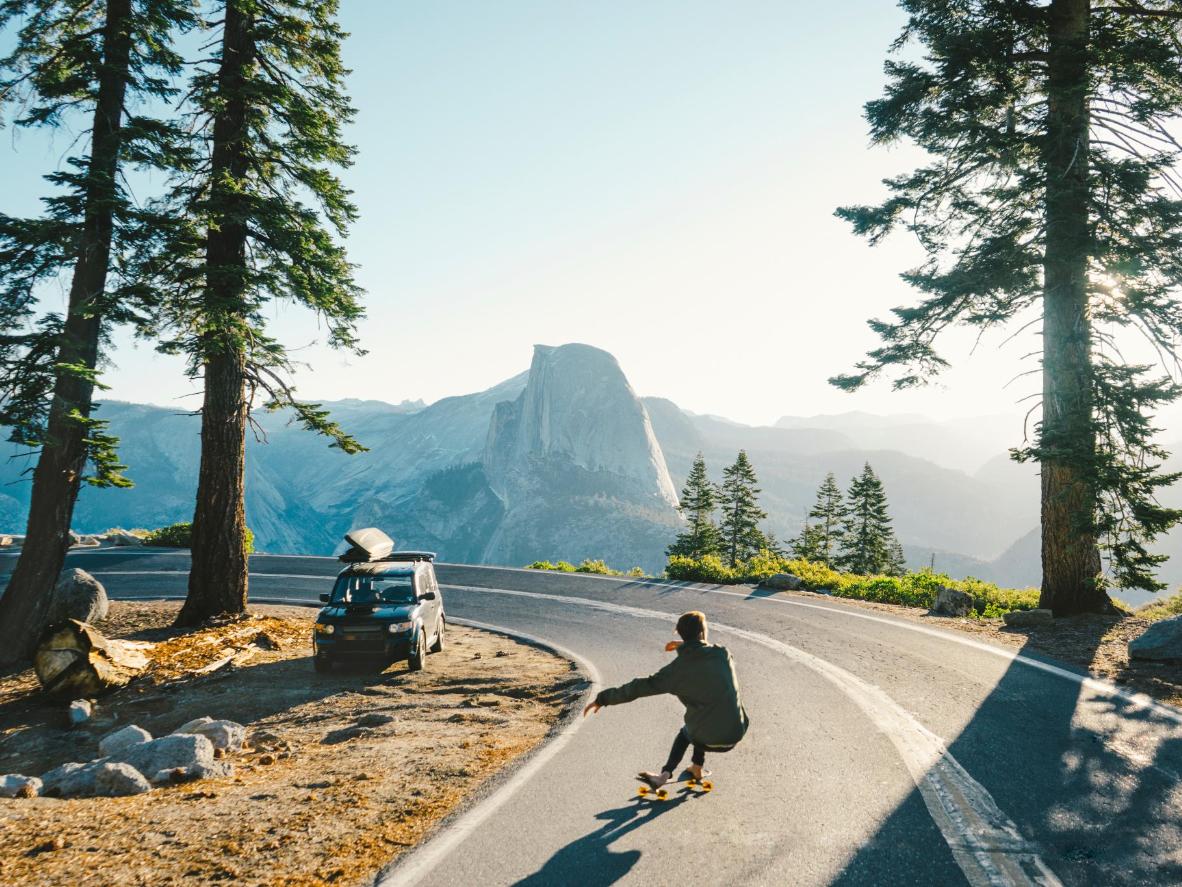 Get back to nature in stunning Yosemite National Park
The Golden State is full of places perfect for spring break. From Disneyland and the luxurious resorts and relaxation of Palm Springs to the adventure and natural wonders of Big Sur and Yosemite. The latter is at its busiest during the summer season, so spring is an opportunity to beat the rush and admire epic vistas with more peace and quiet. What's more, the park's waterfalls often appear most dramatic at this time of year, when the snowmelt begins. For a laid-back beach atmosphere, head to Monterey and Santa Cruz, where the historic, family-operated Boardwalk offers plenty of family-friendly fun. It's the oldest amusement park in California, with charming wooden roller coasters, arcades, and corn dogs galore – plus, Boardwalk rides are open daily during spring break. Stay a few steps from the sand and the Boardwalk at Santa Cruz's highly rated Beach Street Inn and Suites.
New York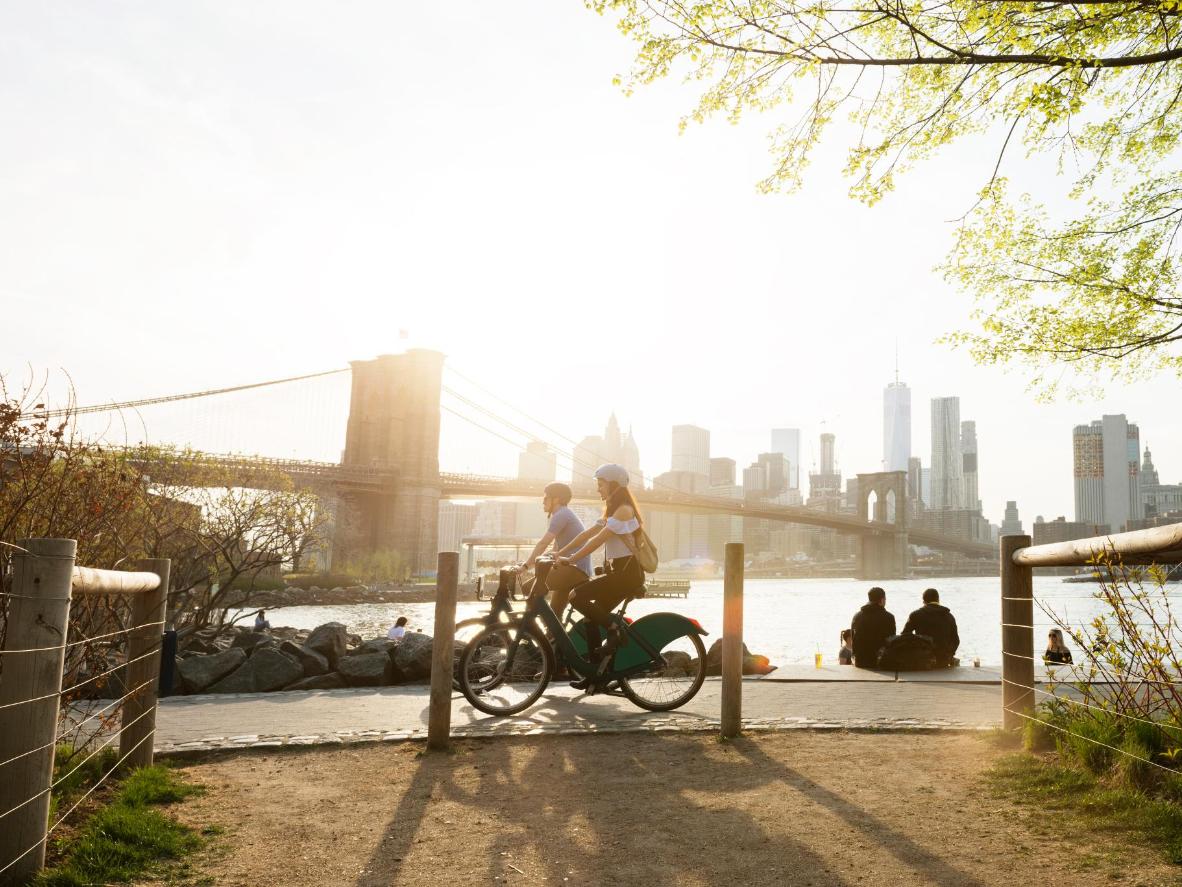 Bike through New York City, passing sights like the Brooklyn Bridge
Whether your idea of an ideal spring break is a city or country escape, adventure or relaxation, culture- or food-based – New York has you covered. The state has lots of rural retreats – notably, the town of Hunter about three hours northwest of NYC. Here, you can whizz through the forest on the highest, fastest, and longest zipline canopy tour in North America, go mountain biking, or hike past stunning cascades. Other rural escapes include a stay in a treehouse near Saratoga Springs, or a visit to Niagara Falls to behold the beauty of the world-famous waterfall. Alternatively, head to NYC to take in all the cultural excitement of the Big Apple, from visiting galleries like the Met and Guggenheim to dining at exceptional restaurants. You can also catch a film with an incredible Manhattan backdrop at the Skyline Drive-In cinema at Greenpoint waterfront. Stay right in the heart of the NYC action at LUMA Hotel - Times Square.
Colorado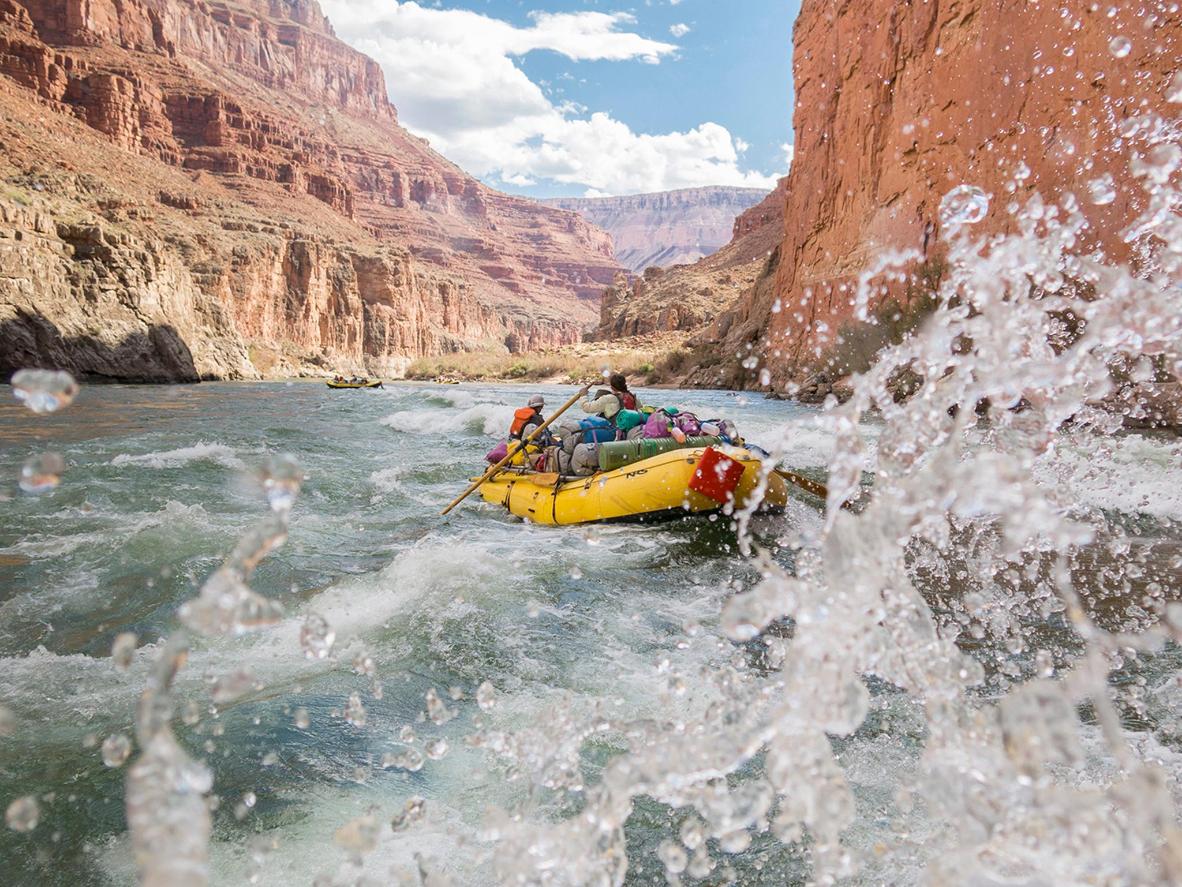 Go whitewater rafting through rapids on the Colorado River in Grand Canyon National Park
Colorado's landscapes offer a breathtaking setting and a welcome change of scenery for a spring break to remember. Active travelers will relish the state's many national parks, including the Rocky Mountain National Park. There's also the Great Sand Dunes National Park and Preserve, home to a massive 750-foot-high sand dune – the tallest in the US. After a hike or two, rest your weary feet with a drive up Pikes Peak, known as "America's Mountain" – one of the most visited mountains in the world thanks to the stunning panorama from the summit. Next, soak in one of Colorado's abundant natural and mineral-rich hot springs – two popular resorts include Glenwood Springs and Mount Princeton Hot Springs Resort.
Texas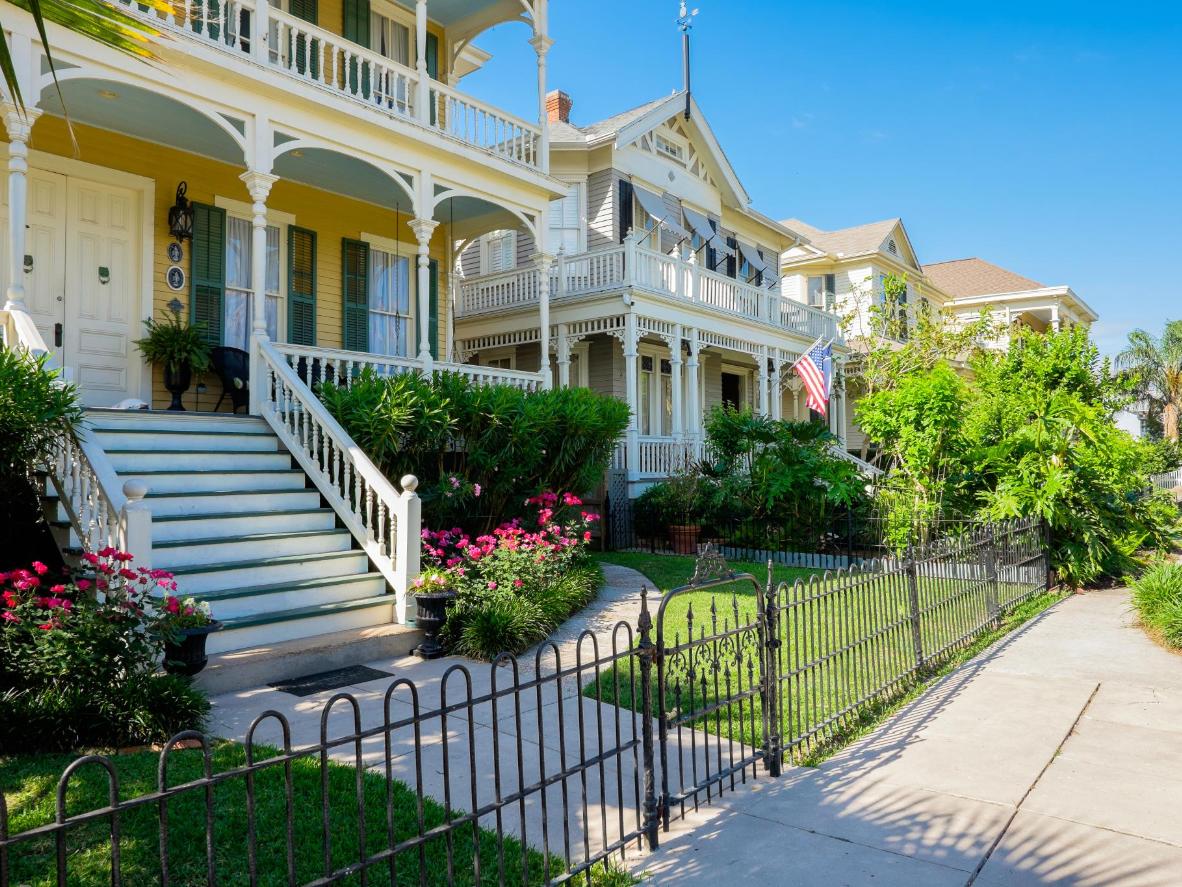 Stroll through the historic district and admire the architecture in Galveston, Texas
Texas is a fantastic spring break destination choice, offering something for everyone. There's live music and partying on the beach at popular nightlife hot spots like South Padre Island. Or, enjoy fishing, kayaking, picnicking, hiking, and other wholesome outdoor activities at Lake Texoma, an oasis an hour-and-a-half drive north of Dallas. There's also a blend of nature and entertainment at Galveston Island, where you'll find 27 miles of beaches facing the Gulf of Mexico and plenty to see and do – from rooftop bars and the rides of the Historic Pleasure Pier to beach volleyball and free weekly sandcastle-making lessons from professional artists. Stay close to the beach at highly rated Galveston B&B, The George Manor.