As more and more travellers become aware of their environmental impact, they're looking for ways to give back to the local community and environment in their destination. Luckily, making sustainable choices can be easier and more affordable than you may first expect; it's all about limiting environmental damage, supporting and engaging local communities, and protecting culture.
We've found seven simple ways to maximise your efforts in creating a positive impact when you next take a trip.
Book with tour companies that give back to the community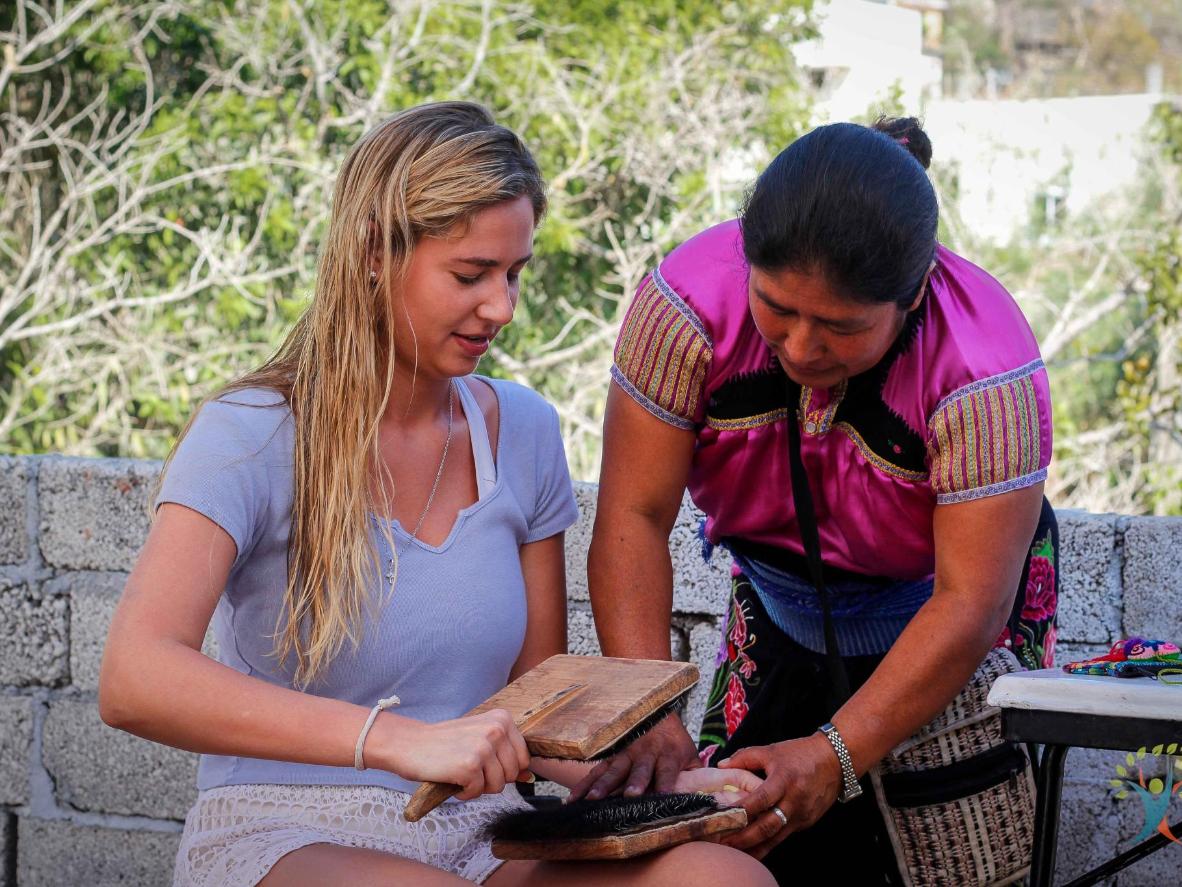 Keteka work with rural and indigenous communities in Panama to provide unique travel experiences
When planning activities for your trip, look for tour companies that give back to and empower the local community, and also engage in ethical tourism practices. By supporting these companies, you will allow local communities to be fully incorporated into the experience so they can directly and equally benefit from the travel industry to build themselves an empowered future.
Get off the beaten track
Try and reduce overtourism by travelling off-peak or off the beaten track
Being mindful when choosing your next trip can help reduce overtourism, which can be a major issue for fragile environments, ecosystems and local communities. Consider travelling to a location just outside a busy sightseeing area, travel in the off-peak season when there are fewer other visitors or to a lesser-known location. By travelling off the beaten track, you'll meet more locals and experience authentic culture (plus being able to take far more unique-looking holiday photographs).
Pick up one item of rubbish when you leave
Pay it forward and pick up one item of rubbish that isn't yours
Some travellers may not be as sustainably minded as you, so picking up a discarded item of rubbish will help make sure the environment stays how you found it. And every little helps – just picking up one piece of plastic on a beach means one less piece of rubbish ending up in the sea.
Travel locally, take the train or compensate responsibly
Take a train, bus or carpool on your next trip
Aeroplanes burn copious amounts of fuel and produce a large amount of CO2 emissions. To lessen your carbon footprint, opt to travel to your destination by train, bus or carpool – the best way to do this is to consider exploring your own country on a staycation or taking a train holiday.
For those adventures that require a long-haul flight, offset your CO2 emissions by donating to an eco third party such as Myclimate or FlyGRN. You can also limit the amount of long-haul trips you take during the year to reduce your overall impact. When you arrive at your destination, using public transport to get around will be a more sustainable choice.
Use a steel water bottle
A steel water bottle is environmentally friendly and you can use it at home
Limiting single-use plastic is arguably one of the greatest environmental challenges we face. With 91% of plastic not being recycled, most of it ends up either in the ocean or a landfill. Instead of purchasing single-use plastic bottles of water on your next trip, buy a steel water bottle, which can be used for years. This will reduce your consumption on holiday but you can also bring it home with you – helping you become more sustainable in your day-to-day life.
If you're travelling to places where the tap water isn't safe to drink – you still have options. Consider purchasing water purification tablets, a Lifestraw or a UV-light purifier (a small, lightweight wand-like item that emits UV light to destroy bacteria, viruses and protozoa (parasites) in water).
Buy locally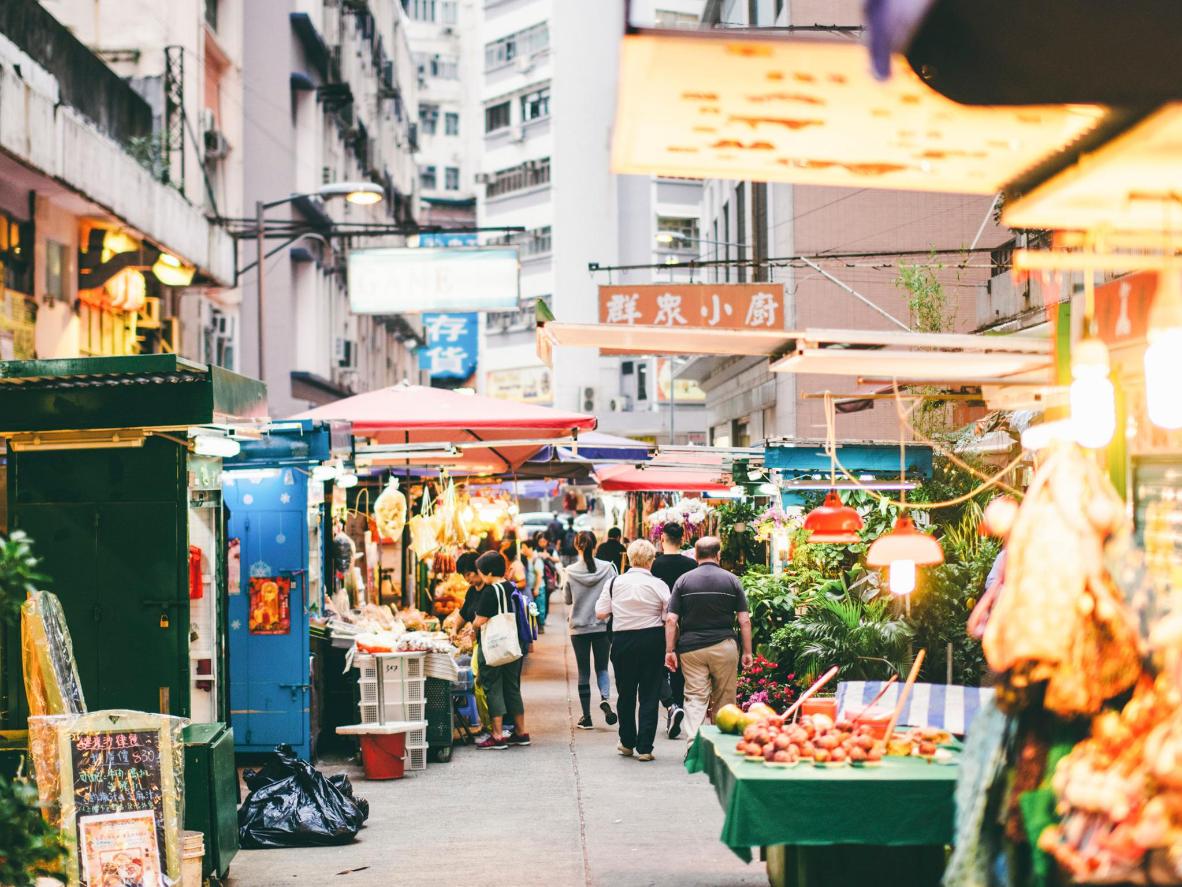 Support the local economy and buy locally
When you travel, one of the best ways to support the local economy and limit your carbon footprint is to shop locally, eating food from street vendors or at restaurants that use sustainably sourced produce. Avoid eating at popular fast-food chains that usually import produce from all across the globe and explore local dishes instead. And if you're cooking for yourself, try to purchase your produce from local markets.
Book an eco-conscious accommodation
Your accommodation can make all the difference
When booking your accommodation, try to pick somewhere eco-conscious – it usually won't cost more than anywhere else. Look for a listing that has energy-saving measures and water-saving practices in place (whether that's reusing towels, having water-saving shower heads, etc). You can also avoid single-use plastic waste by bringing your own toiletries instead of using the ones supplied. Because even when you only use a little of the available products, they will likely be thrown out between guests.