We all need to pay closer attention to our sustainable travel practices, but the good news is that there are inspirational models to follow.
We've compiled a list of six standout cities that champion or inspire sustainable living. When you book, make sure to look for the Travel Sustainable badge so you know you'll be staying in a place that takes sustainability seriously.
Copenhagen, Denmark – pedaling ahead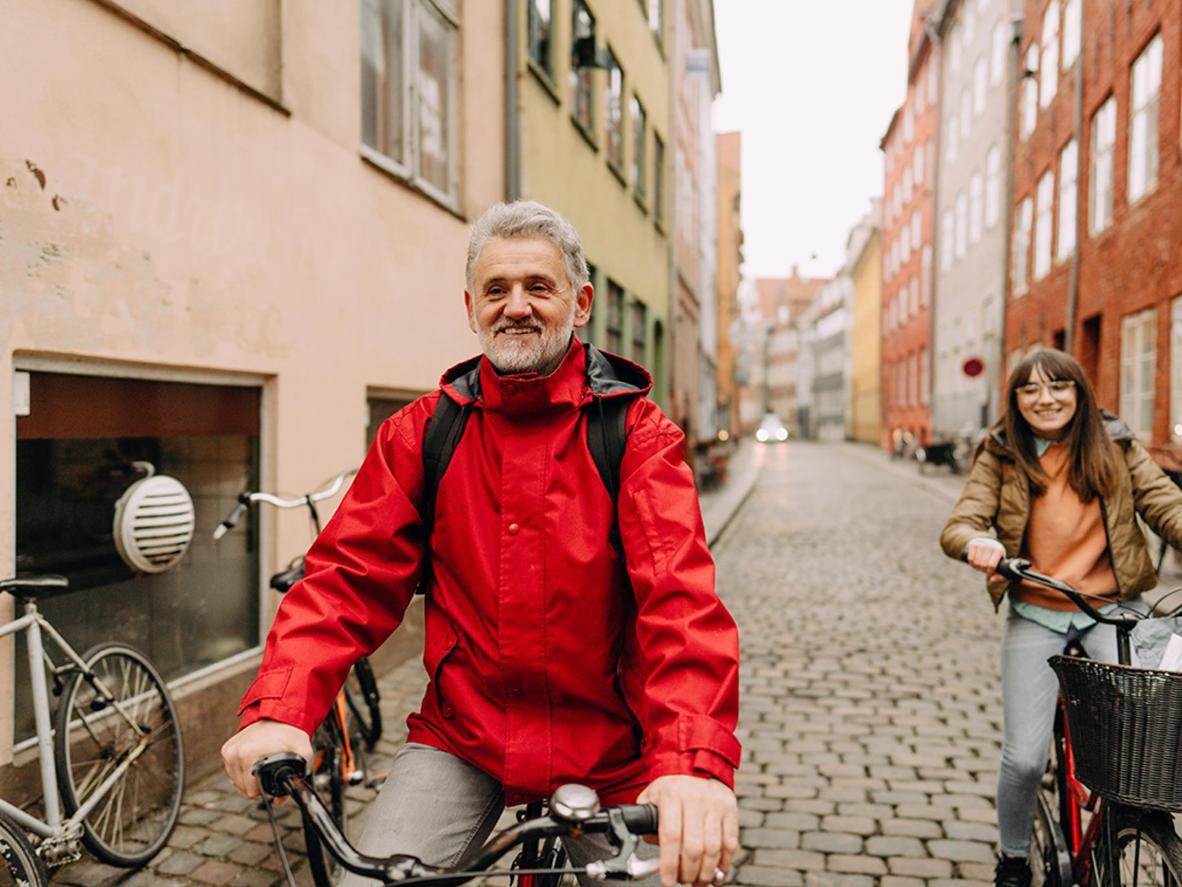 Copenhagen's pedal toward carbon-neutrality
It's difficult to pinpoint the best city for bikes. Amsterdam and Utrecht have been battling for the top spot for decades, one-upping each other with major cycling infrastructure initiatives. However, Copenhagen may have pulled ahead in the race where everybody ultimately wins. The Danish capital recently secured a place as a starting point for the Tour de France, and has already made progress on its pledge to become the world's first carbon-neutral capital city by 2025. In addition, Copenhagen's traffic-calmed streets have separate, marked bicycle lanes, cycling superhighways, and affordable, readily available rental bikes.
You'll have no problem finding a Travel Sustainable property here, like the highly rated CityHub Copenhagen. This unique spot is a cool hotel and hostel rolled into one, with comfortable communal areas and private, modern sleeping pods.
San Francisco, California – recycling as an art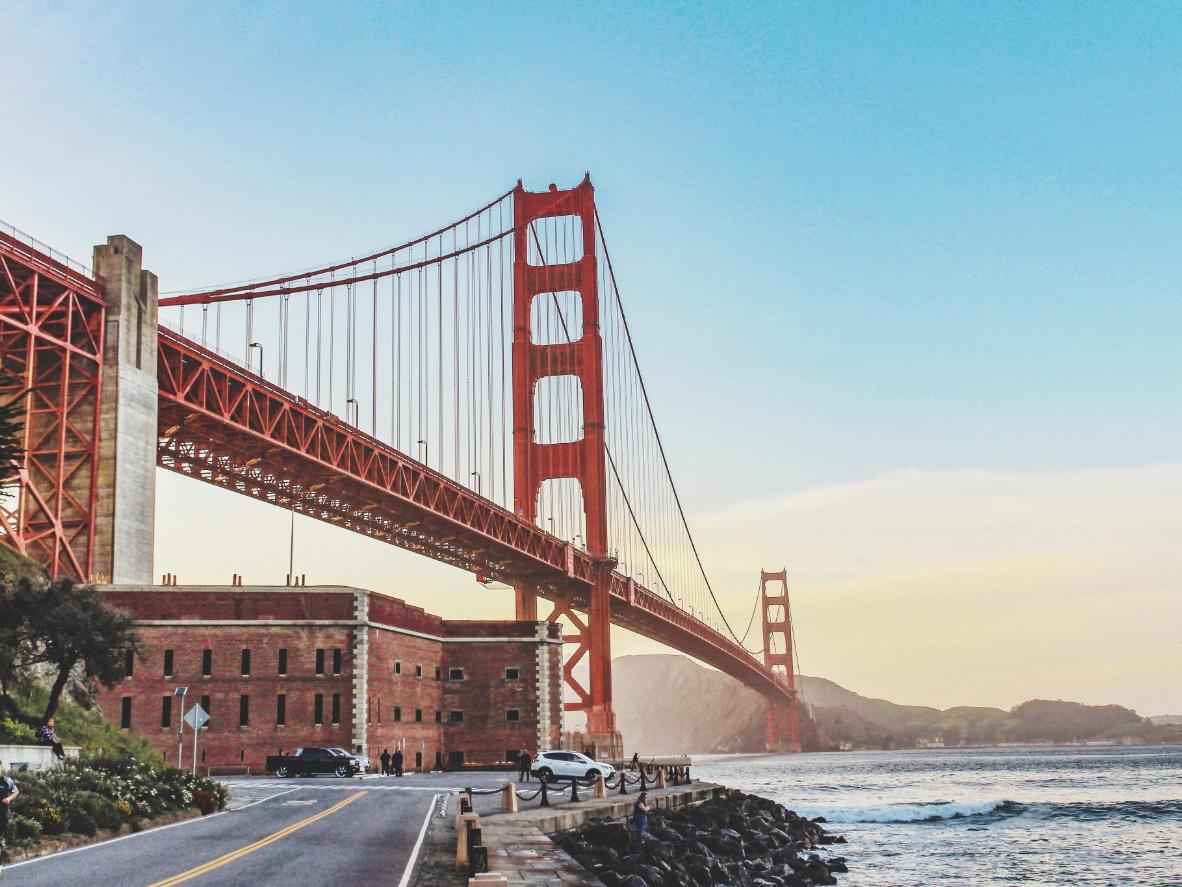 San Francisco's recycling efforts
San Francisco is one of the greenest cities in the country, with 80% of its waste diverted from landfills. Recycling is mandatory here, with a pay-as-you-throw model for non-recyclable waste and a ban on plastic bags. It all started 30 years ago when initiatives encouraged artists in residence to reuse discarded trash. The results are on display at the Recology main recycling center's sculpture garden.
You won't find any disposable plastic shampoo bottles at the Argonaut Hotel, which also recycles its kitchen grease into biofuel and compost, helping divert as much as 74% of its waste from landfills. You'll find stunning views of the Golden Gate Bridge and tons of things to do, including a walking tour of Fisherman's Wharf that starts just a block away.
Sydney, Australia – cover the world in greenery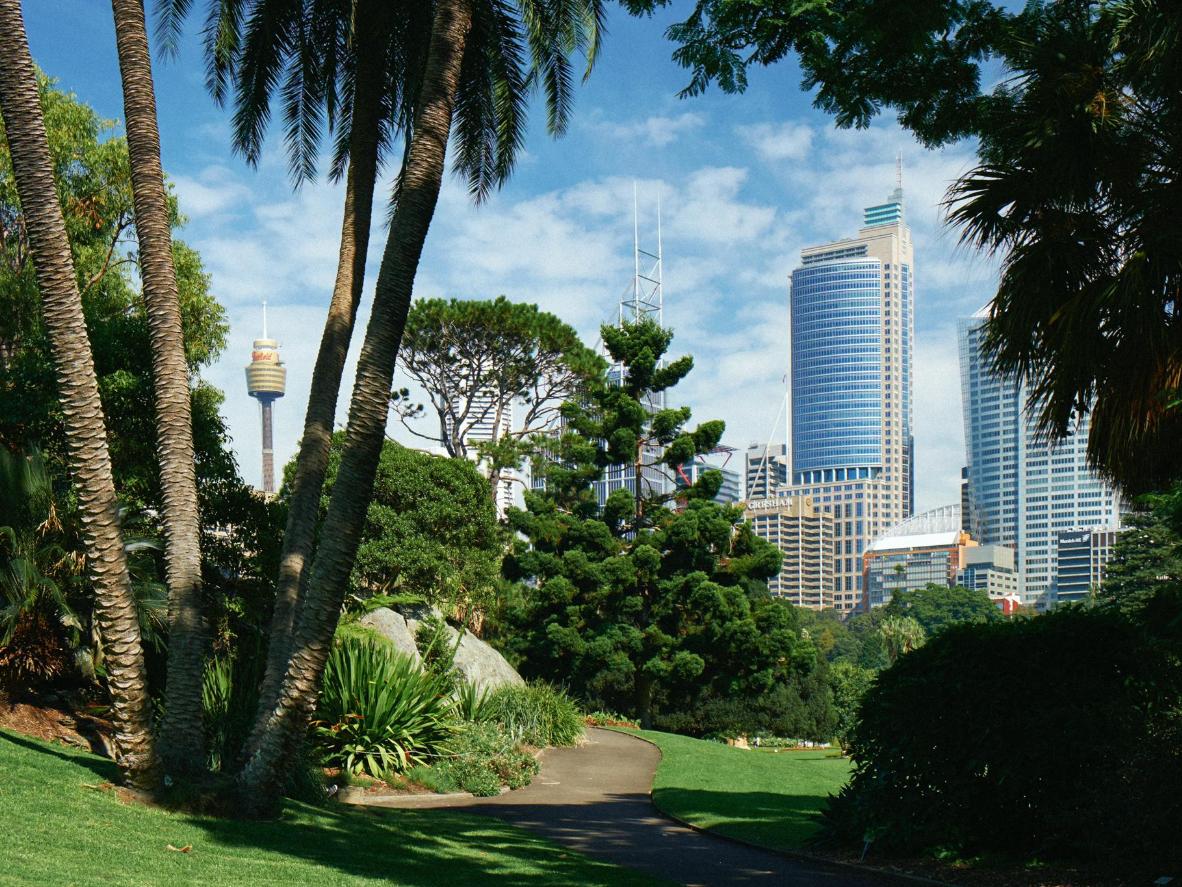 Sydney's urban greening programs
Sydney is currently implementing a strategy that involves planting hundreds of new trees every year and dramatically increasing the amount of greenery that covers roofs and walls – all of which can help cap rising temperatures.
One incredible place to stay in Sydney is the fun-to-say Ovolo Woolloomooloo. This boutique hotel is known for both its lofty interiors and an authentic focus on sustainability.
Chiang Mai, Thailand – a vegan paradise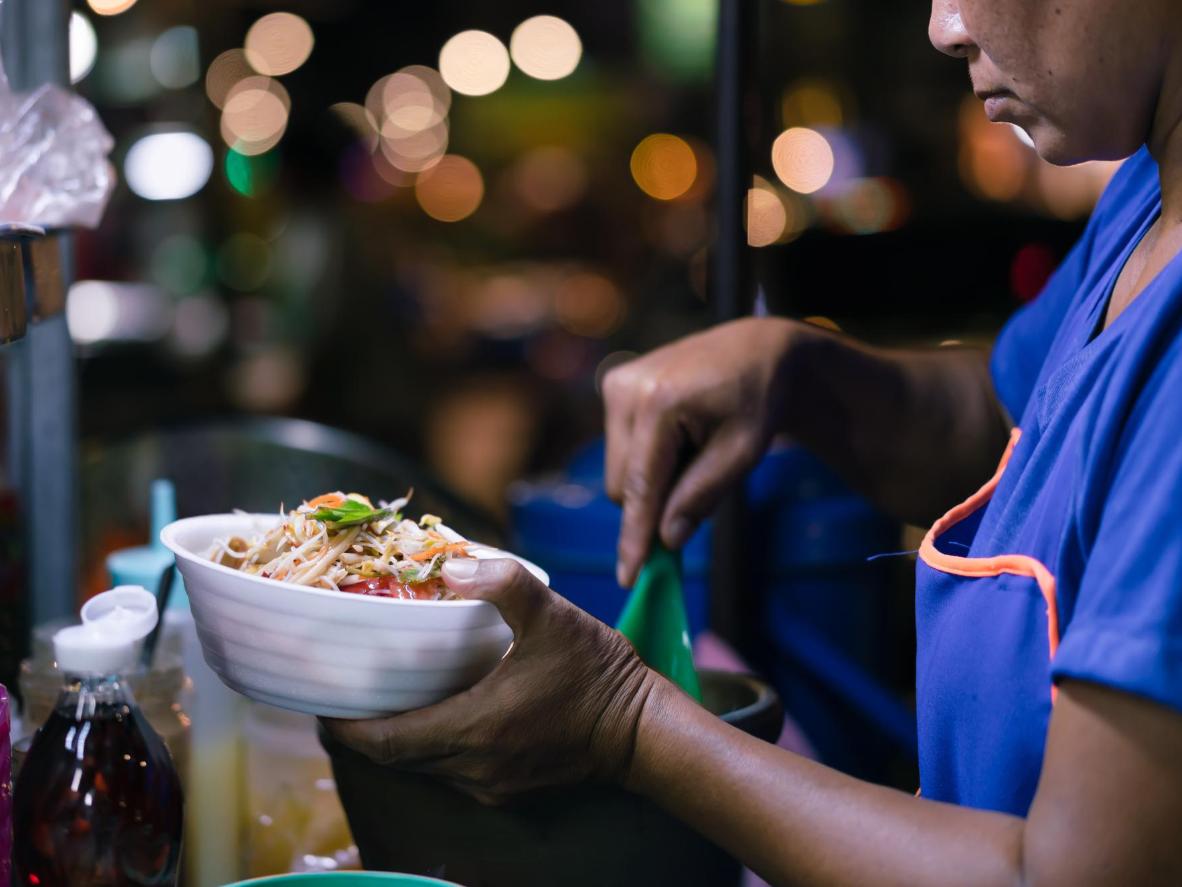 Chiang Mai's vegan options
If you're a vegan traveler, you'll have plenty of restaurants to choose from in Chiang Mai. The city participates in a yearly nationwide vegetarian festival from late September to October. If you're visiting another time of year, you can try some tasty vegan treats at a night market followed by a sightseeing night tour by tuk-tuk.
When it comes to places to stay, the budget-minded will have excellent options like Gategaa Village, which offers both weekly and monthly rates – plus free bicycles to get around on.
Hong Kong – efficient and affordable transportation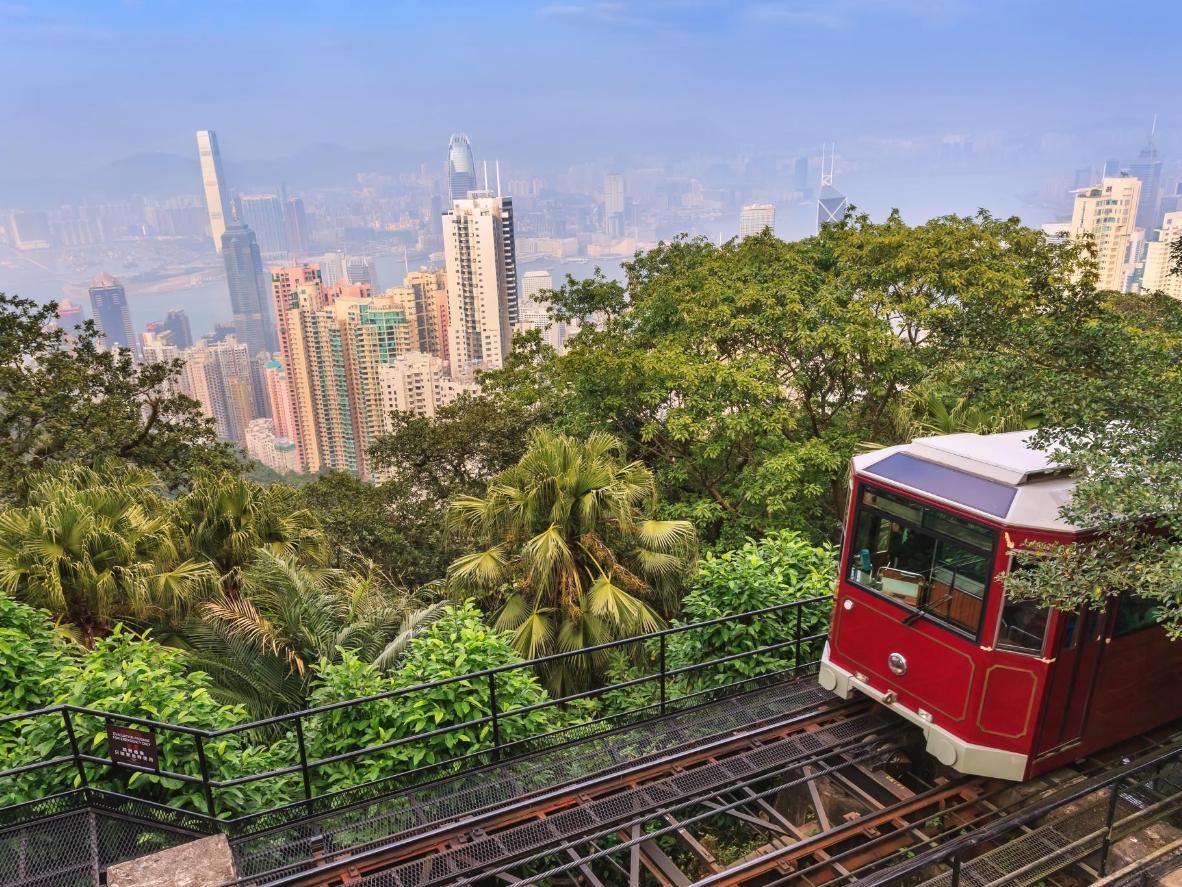 Hong Kong's efficient public transit
Public transit accounts for about 90% of all daily trips in Hong Kong – the highest rate of any city in the world. Considering it's also one of the globe's most densely populated cities and that less than a fifth of residents own a car, it's easy to see why public transit needs to be so efficient.
While public transit is relatively inexpensive in Hong Kong, accommodations may be a bit pricier. That said, you can get a lot of luxury for your money at places like Hotel ICON. This elegant glass cathedral has an abundance of greenery thanks to its vertical garden, with over 8,000 plants of 71 different species. Take a dip in the heated rooftop pool that overlooks the harbor. After that, hop onto the hotel's shuttle bus – it's electric, of course.
Strasbourg, France – France's food revolution envoy to the EU
France's food revolution
France has been tackling food waste by making it illegal for supermarkets to throw away edible food, which must now be donated to charities instead. Strasbourg, which is also the seat of the European Parliament, is building on France's efforts with a zero-waste initiative and experimental programs, such as one that collects biodegradable waste entirely by bicycle.
When you visit, you'll find eco-friendly accommodation choices like the centrally located Hotel voco Strasbourg, which goes by the nickname "The Garden" because of its tropical plants and living walls.