Being a landlocked nation with what's been hailed as the world's most efficient, extensive transit system, Switzerland makes a great base for visiting surrounding countries in a short time. Plan a trip from the following Swiss cities to five of their foreign neighbors.
Zurich, Switzerland – Vaduz, Lichtenstein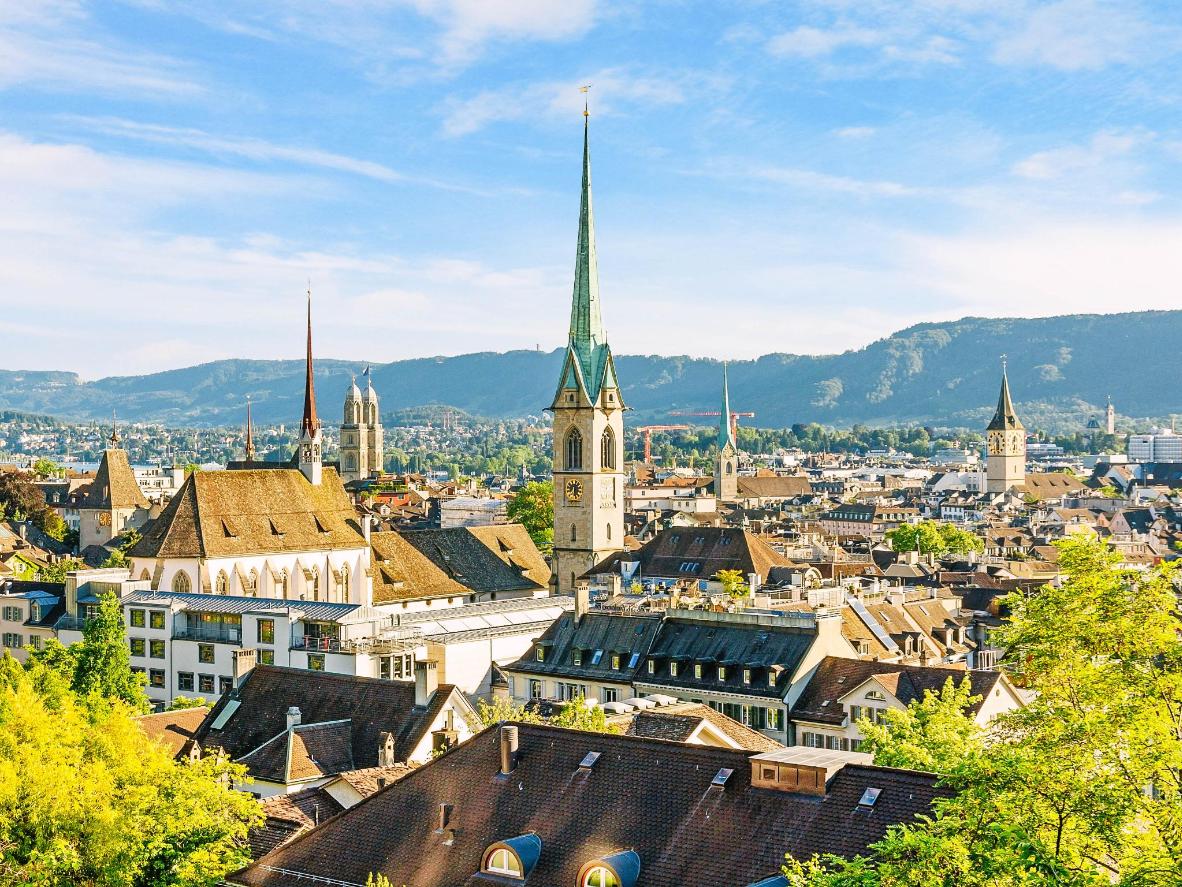 Zurich, Switzerland
Where better to start any Swiss vacation than in Zurich, arguably the country's most cosmopolitan city? Located in the north of Switzerland, it's extremely close to the German border, making a trip to neighboring country Liechtenstein and its capital Vaduz an easily accessible adventure – the drive or train trip clocks in at just 1 hour and 20 minutes. Spend the morning in Zurich and try a zopf (a buttery Swiss bread), picking up one of the best in town at Hausammann bakery before heading to the University of Zurich. From the university's panoramic terrace, you'll enjoy views of the city's spired architecture and the forested Uetliberg (Zurich's mountain). Next, wander down into the Old Town and along the Limmat River with a coffee from Zurich's popular local coffeehouse chain ViCAFE before heading to Vaduz.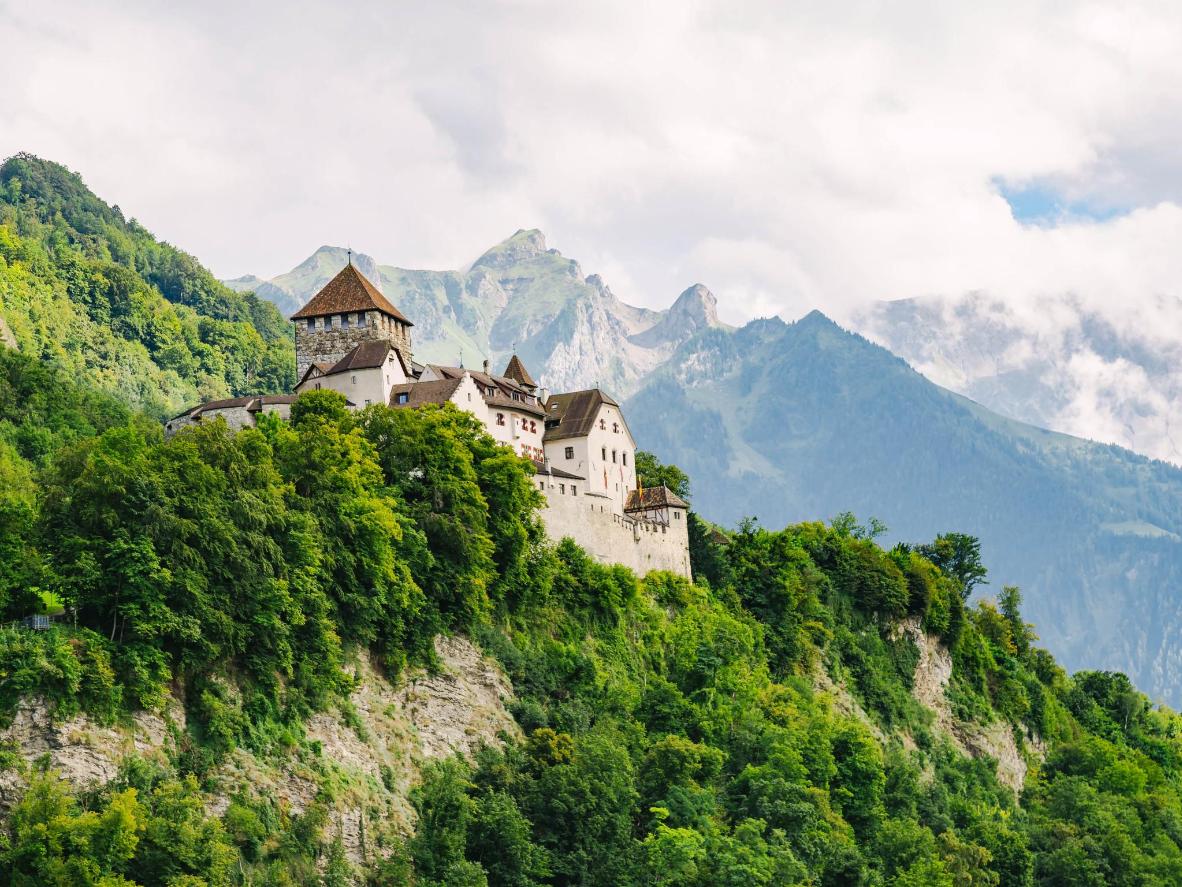 Vaduz, Lichtenstein
When you arrive in the Liechtenstein capital, visit the city's eponymous castle, the Kunstmuseum Liechtenstein (a modern art museum), or the Landesmuseum for a romp through the country's history and heritage. Then head back to Zurich for the night at the trendy 25hours Hotel Langstrasse.
Basel, Switzerland – Freiburg im Breisgau, Germany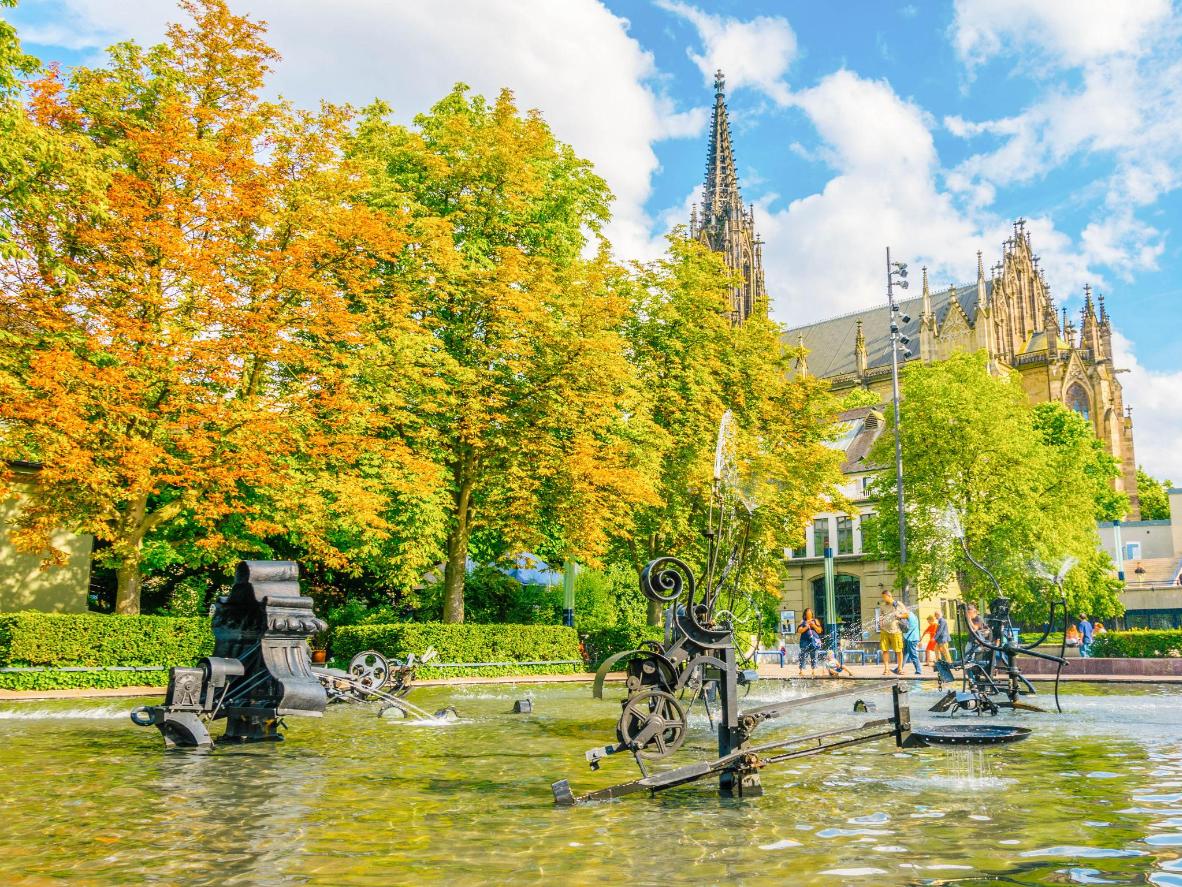 Basel, Switzerland
Basel is Switzerland's artistic heart and is well-placed for any visitor looking to squeeze in a trip to Germany. The city of Freiburg im Breisgau in southwest Germany is a great option for an introduction to one of the Black Forest's storybook medieval old towns, being just under an hour away by car and 40 minutes by train. If you can, time your visit to Basel to coincide with the world-famous annual art fair, ART Basel, held in June – though there are plenty of sights in terms of art and culture when the festival isn't happening. Think the Fondation Beyeler, which houses works by Picasso and sculptures by Miró, or the whimsical works of sculptor Jean Tinguiele at Museum Tinguely.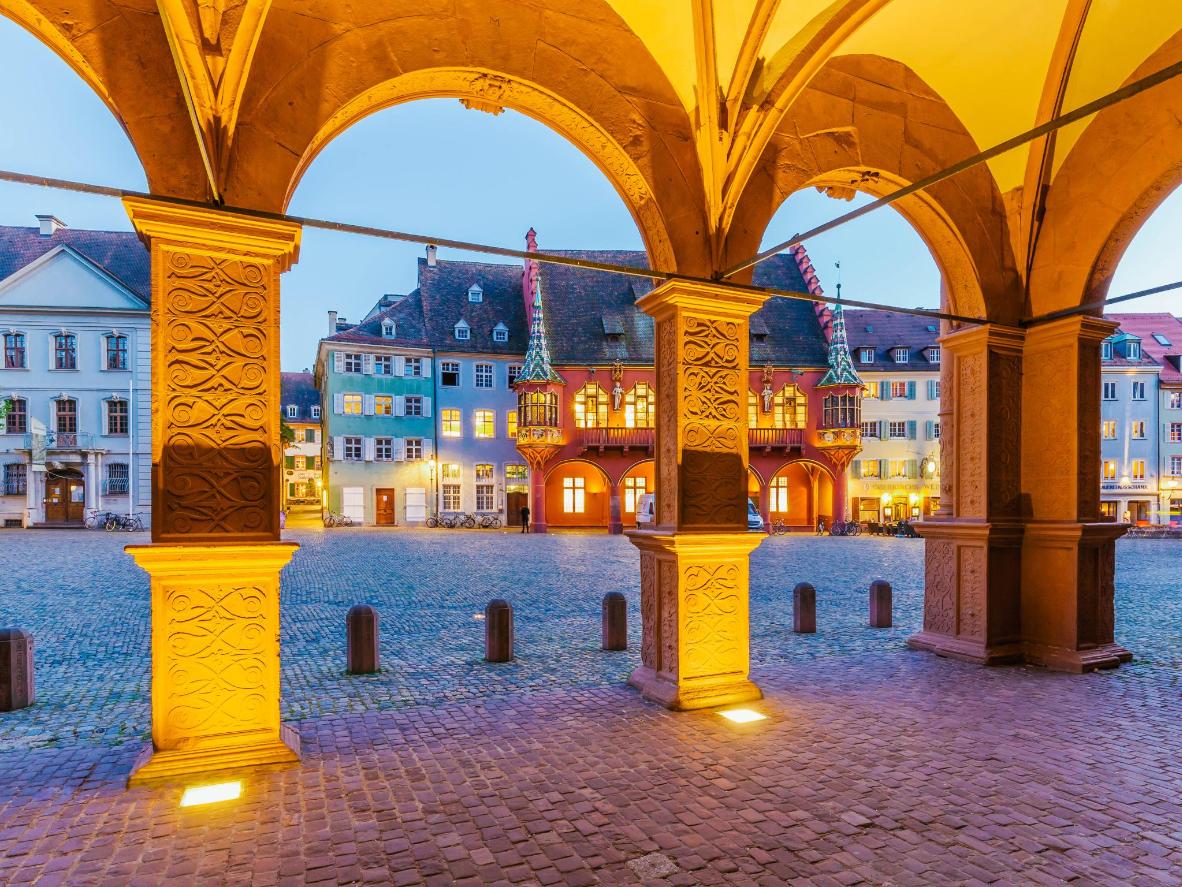 Freiburg im Breisgau, Germany
Spend the morning at one of these before heading to Freiburg im Breisgau. Days here are best enjoyed walking the cobblestone streets, navigating narrow passageways, ducking under the town's many arched doorways, and appreciating the medieval architecture – the 11th-century Freiburger Münster is an impressive sight. Within an hour, you'll be back at the GAIA Hotel in central Basel.
Geneva, Switzerland – Annecy, France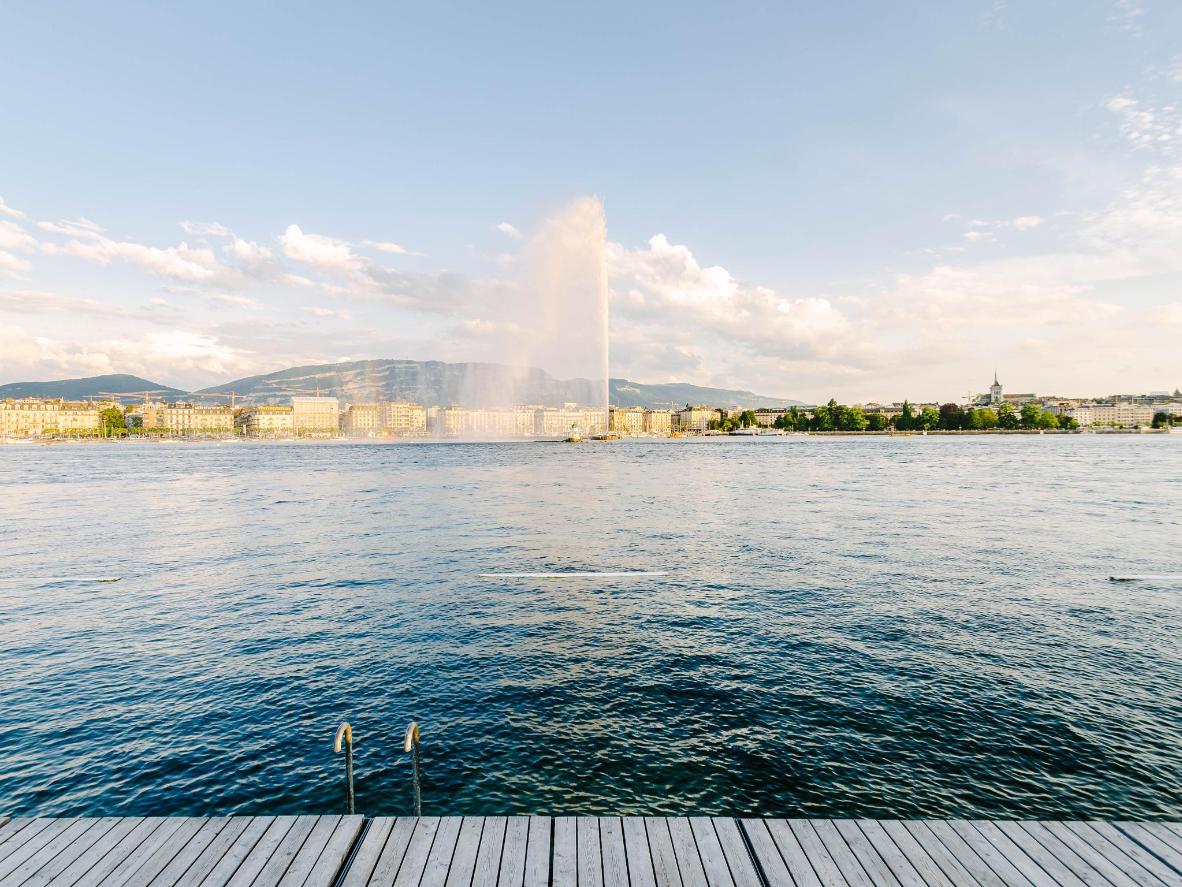 Geneva, Switzerland
Geneva is located in the French part of Switzerland and acts as the gateway to France – in particular, the romantic town of Annecy. Begin your Swiss-French adventure in Geneva, an international city home to the United Nations and pioneering science institution CERN. It's a picturesque town, too, best seen from the shores of Lac Léman in the middle of the city. Skirt the water's edge from the western to the eastern bank until you reach the Jet d'Eau—Geneva's most famous fountain—whose plumes of water look especially captivating backed by the neoclassical buildings that border the lake. Enjoy a drink at lakeside restaurant, Tada, before you stroll back to the train station or your car.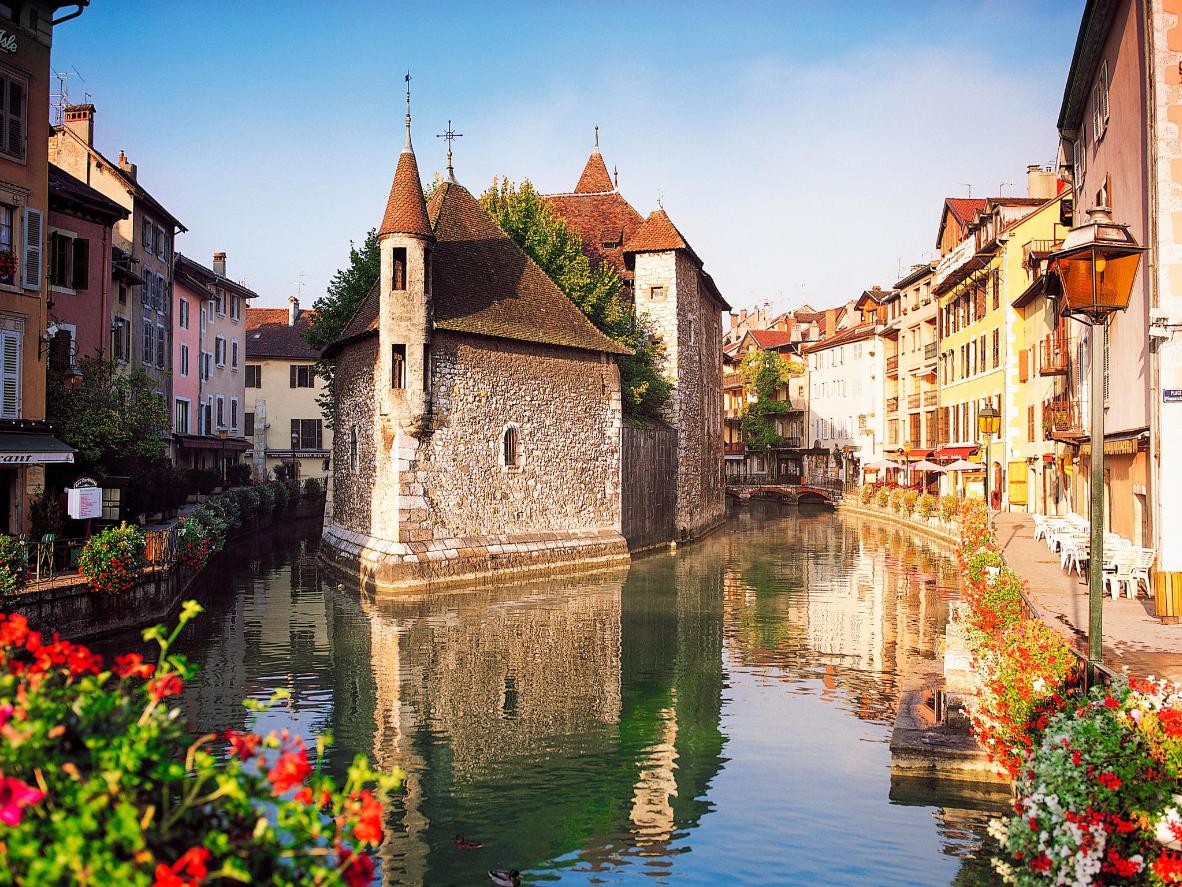 Annecy, France
From here, make your way to the alpine town of Annecy, known as the "Pearl of the French Alps" for its canal-cut pathways and the emerald Lake Annecy. End the night with an indulgent raclette before you return to Hôtel Métropole Geneva.
Lugano, Switzerland – Lake Como, Italy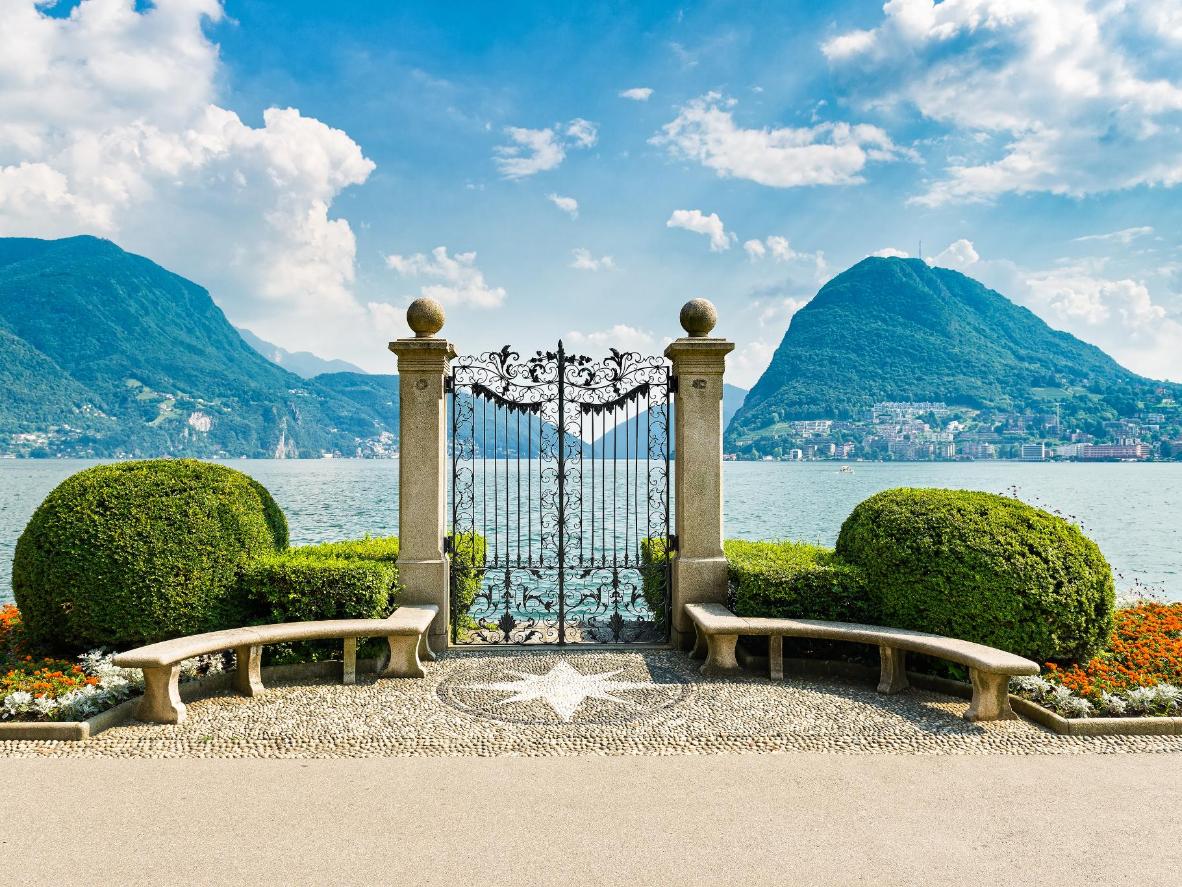 Lugano, Switzerland
Lugano combines the best of Switzerland and Italy in one city – dramatic scenery, spotless streets, and fabulous cuisine. Reap all the benefits of both countries by taking a short day trip from Lugano to Lake Como. Wake up early for dawn views across Lake Lugano, ringed by mountains. Beside the lake, LAC is Lugano's cultural center, showcasing some of Switzerland's finest offerings in the world of music, visual arts, and theater.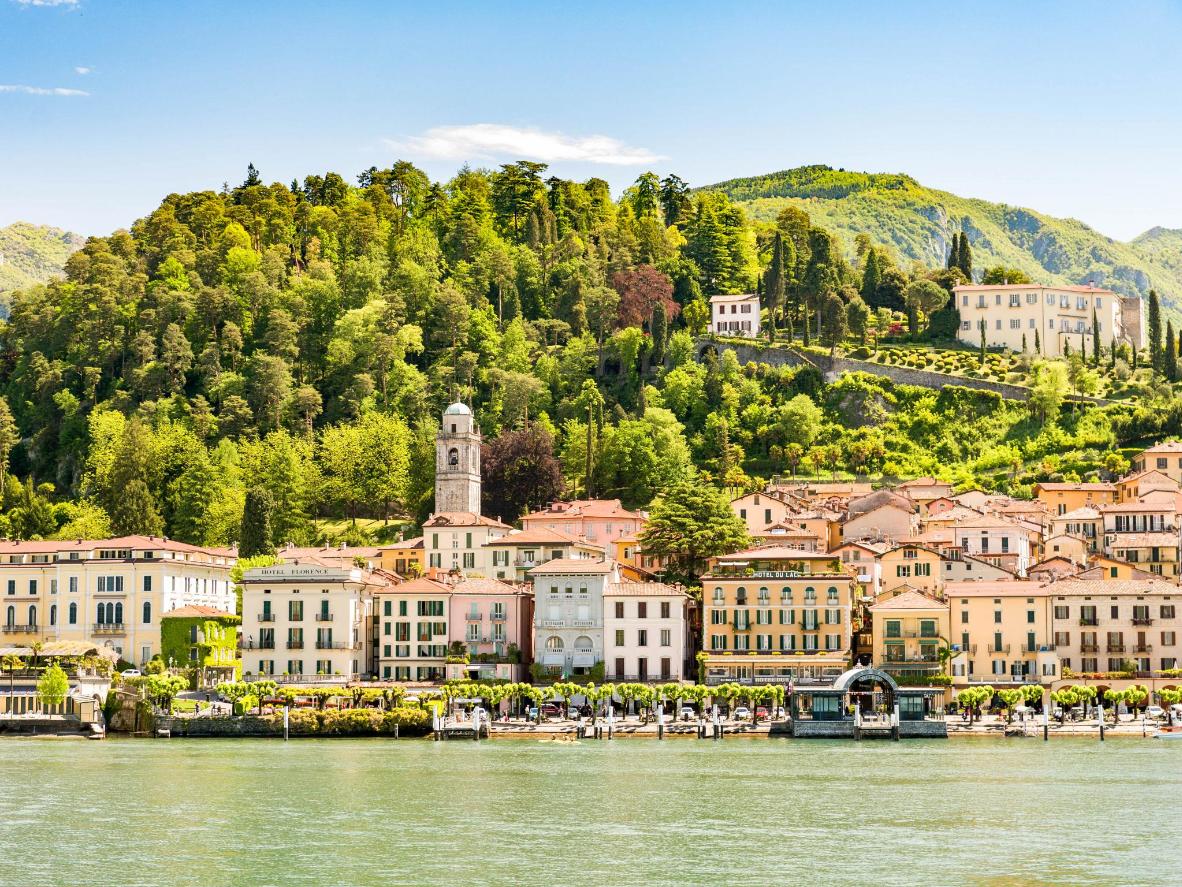 Lake Como, Italy
Once you've had your artistic fill, get in the car and within an hour, you'll be in the lakeside Italian town of Menaggio. From here, take a scenic ferry ride over to the village of Bellagio, where you'll find some of Como's most palatial villas and elegant gardens. Linger here for the rest of the day or drive back to Lugano to the modern The View Lugano hotel.
St. Gallen, Switzerland – Bregenz, Austria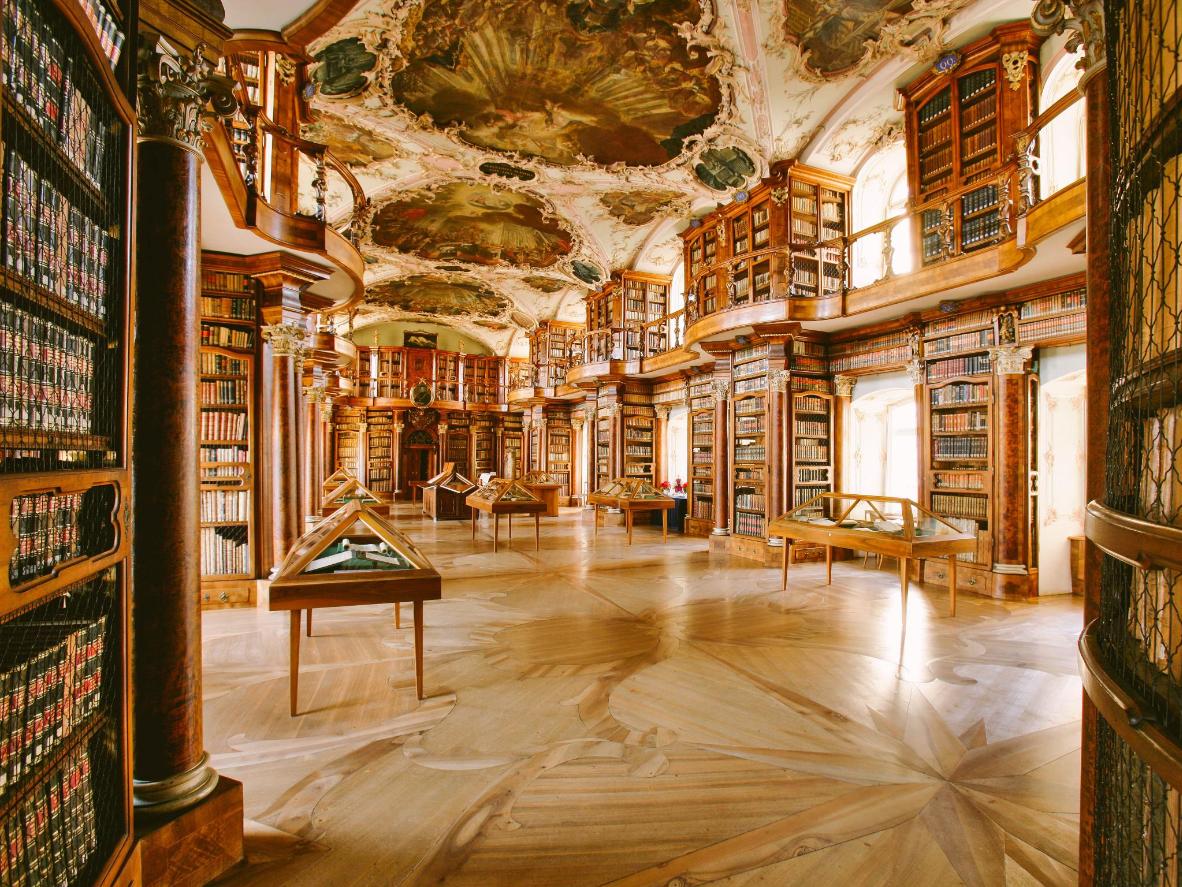 St. Gallen, Switzerland
Northeastern Switzerland's major city, St. Gallen is often overlooked by visitors, but it's a wonderful stop on any Swiss itinerary. As well as being home to one of the country's prettiest old towns, it's a stone's throw from Austria and the Bodensee town of Bregenz. Begin with a walk through St. Gallen's traffic-free old town, where half-timbered houses line cobbled squares. Many of these homes have ornate oriel windows (protruding bay windows), which will appeal to any visiting design aficionados. Continue on to the Stiftsbibliothek, a monastic medieval library—one of the city's most alluring sights and an example of rococo architecture—filled to the brim with leather-bound books and frescoed ceilings. Just make sure to swap your shoes for the slippers provided as you enter.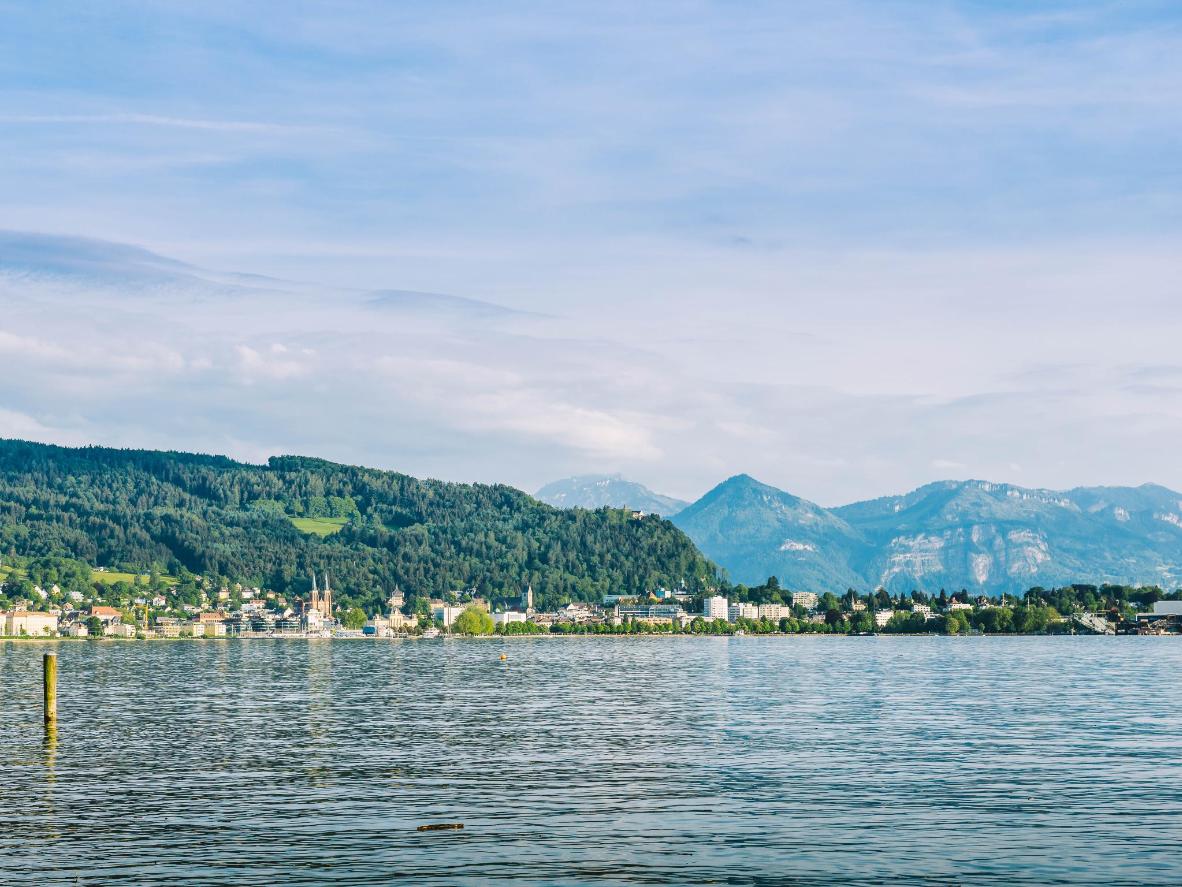 Bregenz, Austria
After this, it's time to head outdoors and embark on a 40-minute drive to glittering Bregenz. A town famed for its views, it's an appealing place for a lakeside stroll and a meal of buttery Bodensee whitefish at restaurant Wirtshaus am See. Stay the night in Bregenz or return over the border to Einstein St. Gallen.