Southern France is an alluring holiday destination, filled with chic resorts, quiet villages, sprawling vineyards and blonde beaches. And the food is exceptional too; from Michelin-starred fine dining and comforting stews to local fast food specialities. To help you plan a delicious food-based road trip in southern France, we've picked out some of the top culinary destinations.
Socca in Nice
Socca is a crispy pancake made out of chickpea flour
The capital of the French Riviera, Nice, is a fantastic place to start a culinary road trip. Work up an appetite by strolling down the palm-tree lined Promenade des Anglais, looking out for the famous Hotel Negresco, which has played host to celebrities and even royalty.
Then head to the Old Town to explore before lunch. While salade niçoise may be the best known dish from Nice, another snack to look out for is socca, a crispy pancake made out of chickpea flour and seasoned with pepper. Considered to be the first fast food in Nice, there are many legends about its origins. One popular story links it to a travelling saleswoman called Theresa, who in the early 1900s, sold socca to dock workers and fisherpeople as a filling dish while working. A good place to try it now is Chez Pipo near Port Lympia, which has been making socca since 1923. Book a stay at Hotel 66 Nice.
Tarte tropézienne in St Tropez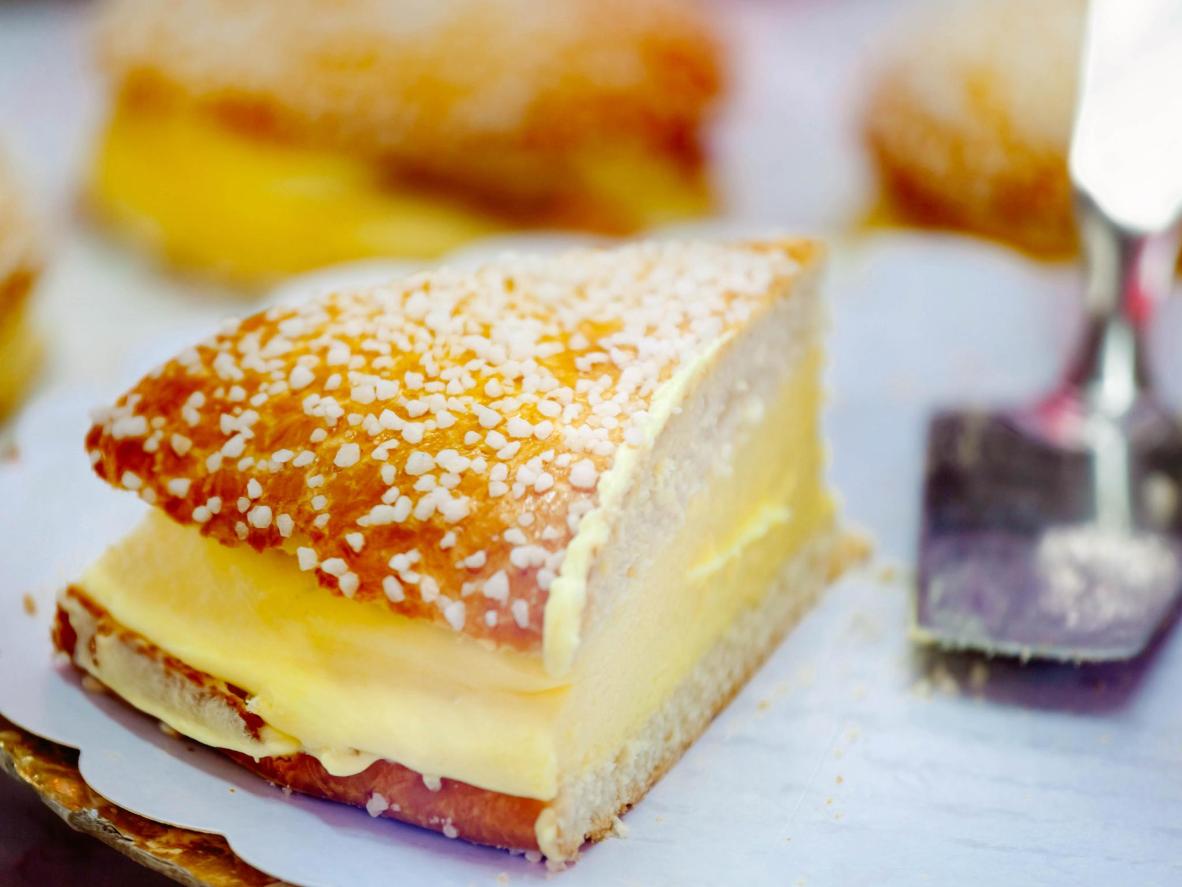 Brigitte Bardot is said to have named the dessert
Chic St Tropez is around an hour and a half's drive south down the coast from Nice. If time allows, plan a stop in Cannes, known for its world-famous film festival, on your way.
While you're in well-heeled St Tropez, a dessert to try is tarte tropézienne – a brioche filled with orange-flavoured cream and topped with sugar crystals. The cake was created by a patisserie owner, Alexandre Micka, in 1955, and apparently, actress Brigitte Bardot (who was filming in St Tropez at the time) loved the dessert and suggested it be named after the town. Try it, along with other sweet treats, at the bakery that created it, La Tarte Tropezienne. Then retreat to La Bastide des Salins which is set in a pretty flower-filled park and has an outdoor pool.
Bouillabaisse in Marseille
The hearty and delectable bouillabaisse is a staple in Marseille
The drive to Marseille from St Tropez is slightly less than two hours and a great stop en route is the Calanques National Park, where you can look down over an azure sea from the top of steep limestone cliffs. When you reach the city of Marseille, wander around its Old Port and sip on a citron pressé (a lemonade-type drink) while people-watching in a bar. From here, walk to the oldest neighbourhood in Marseille, Le Panier, for food.
The dish to try in here is bouillabaisse; a rich stew made with various types of seafood and served with rouille (a spicy mayonnaise) and croutons. Try this in the seafront Restaurant Chez Michel which specialises in the dish and has been serving it since 1946. Book into the InterContinental Marseille - Hotel Dieu located in a charming 18th-century building next to the Old Port.
Go truffle-hunting in Cadenet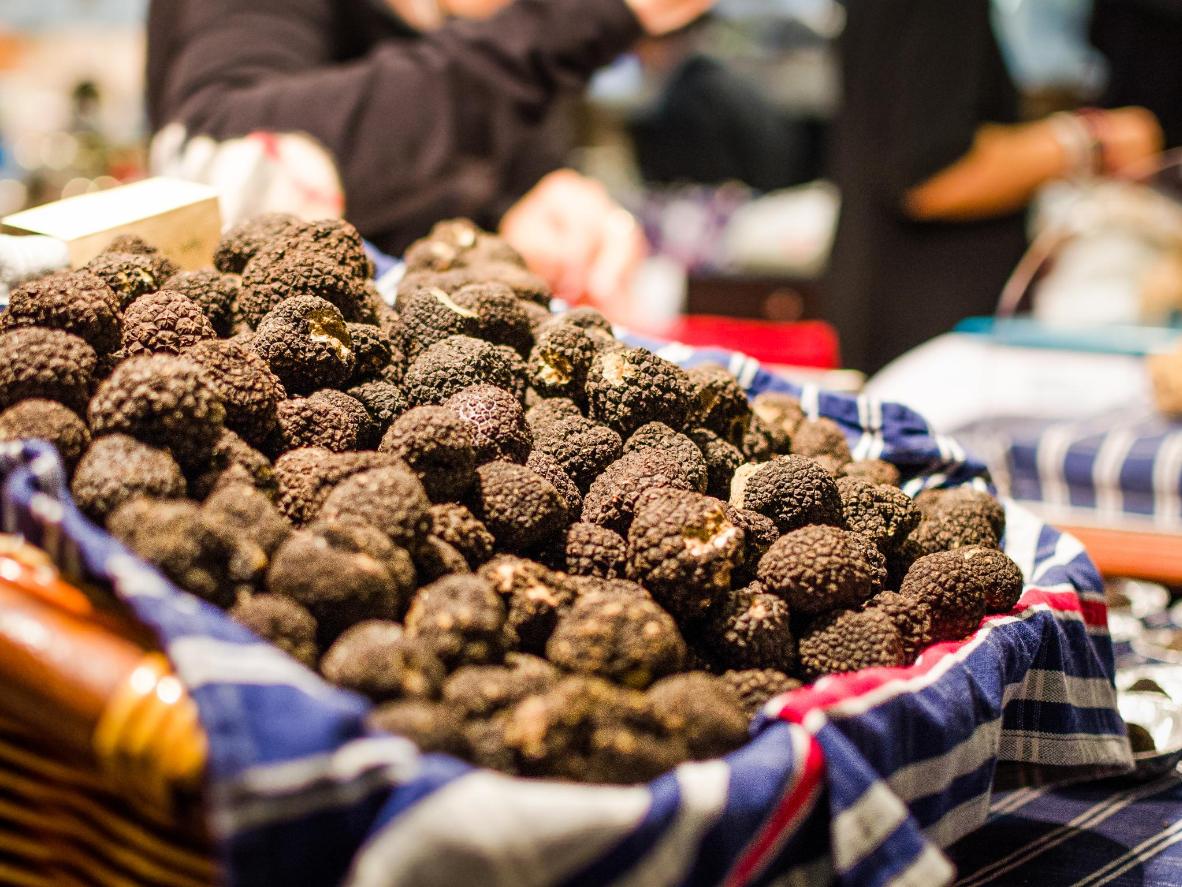 Hunt for France's "black gold"
From Marseille, head north, inland, for around an hour to the organic Provençal farm, Les Pastras. You'll pass through the town of Aix-en-Provence along the way where you can learn about the life of the artist Cézanne who was born there.
At Les Pastras, book a spot on its truffle-hunting tour. As well as looking for France's notoriously tricky to find "black gold" with a professional hunter, you'll learn about how truffles are cultivated, the role of special truffle-hunting dogs, and how to clean and cook with truffles. Afterwards, you'll be rewarded with some delicious truffle hors d'oeuvres and a glass of Champagne. Stay at the nearby Les Jardins Ajoucadou.
Go for a vineyard tour in Châteauneuf-du-Pape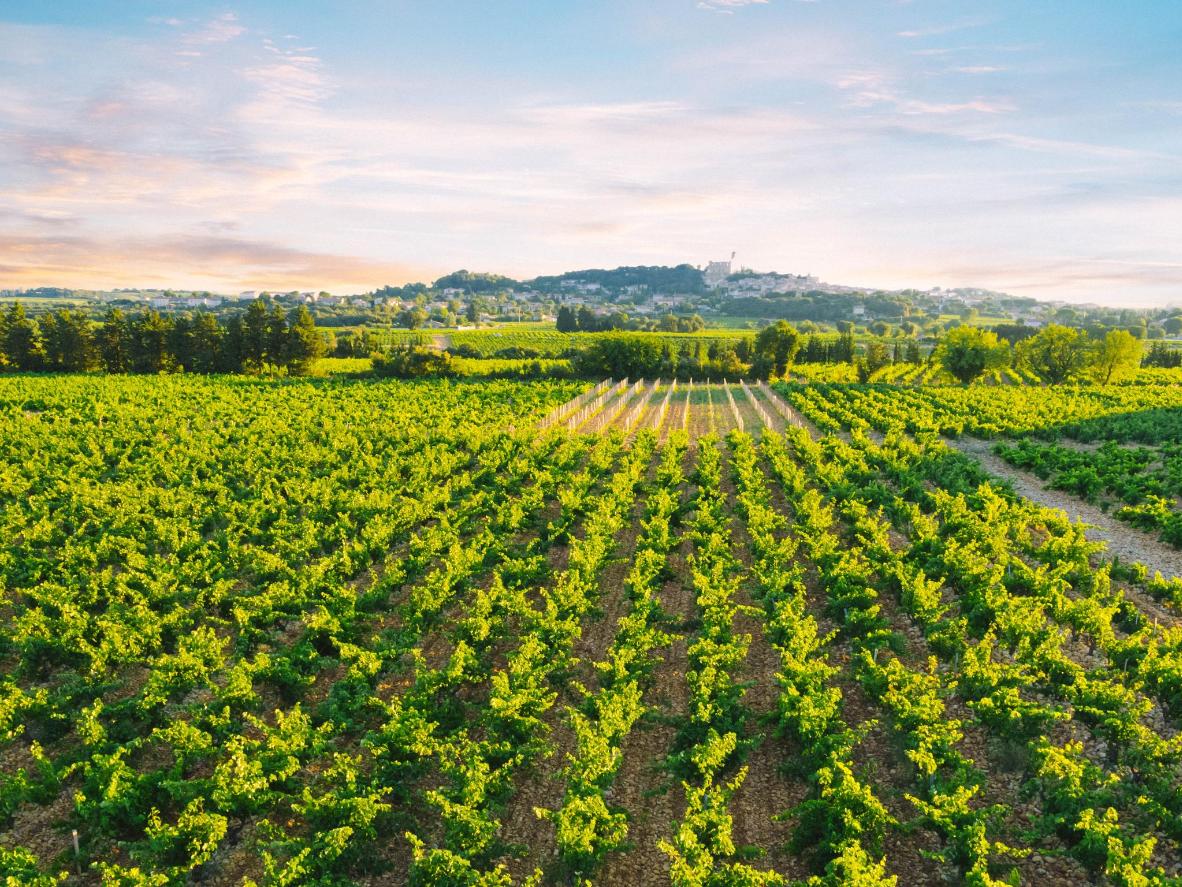 Learn all about what makes the area's red wine so special
Try another local delicacy an hour's drive northeast in the town of Châteauneuf-du-Pape. Although best known for its excellent wine, you can also meander around the town's medieval lanes, pop into artisan shops and visit its hilltop castle ruins.
If you're stopping for a quick visit, head to the cellars in Chateauneuf du Pape's centre for wine tasting and history, while the Brotte Wine Museum also offers an overview on winemaking with displays of old winemaking tools and a tasting option. If you have longer in the area, organise a vineyard tour or a tasting at a local winery to discover what makes the area's red wine so special. Spend the night at Espace de l'Hers with its lovely outdoor pool before driving back to Nice in less than three hours.