The Northeastern region of the US is best known for the Big Apple. But with Canada at its northern border and the Atlantic Ocean to the east, this region is also a great spot for Bookers who want to enjoy the great outdoors. Here are the most highly rated destinations in this region for enjoying natural beauty, according to Bookers from all over the world.*
Acadia National Park, Bar Harbor, Maine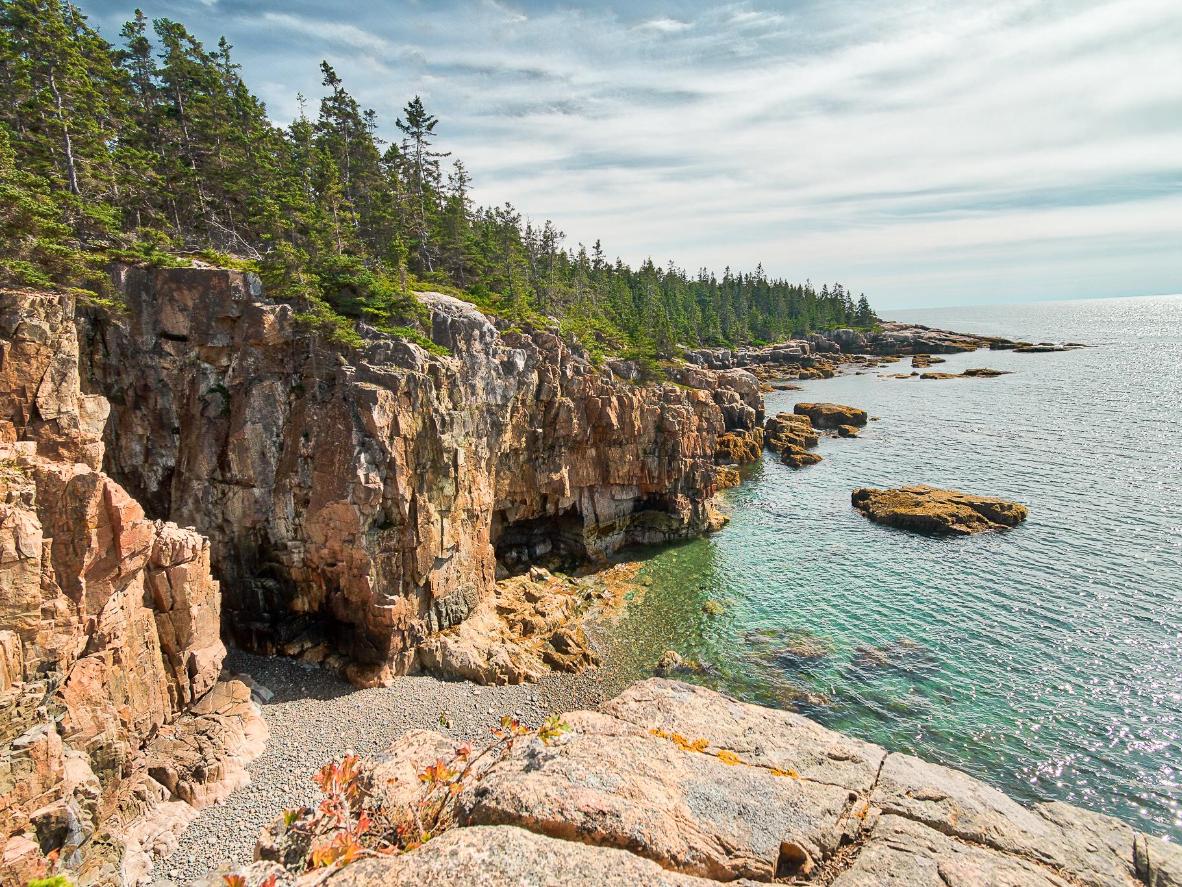 Marvel at the rocky mountains meeting the pastel-blue Atlantic Coast
Bar Harbor , located in Maine, is a town serving as a gateway to the mountains and cliffs of the nearby Acadia National Park. The park itself spans 47,000 acres on Maine's Mount Desert Island and offers stunning views of rocky mountains covered in pines and the Atlantic Coast. Bookers will find lots of outdoorsy activities here, with around 120 miles of hiking trails throughout. Some trails are more difficult than others, some featuring makeshift iron bar stairs soldered onto sides of boulders. But there are also plenty of more relaxed, family-friendly hikes along the coastline. After a long day of hiking, head back to the Bar Harbor Grand Hotel, which is just over a mile from Acadia National Park.
Mount Mansfield State Forest, Stowe, Vermont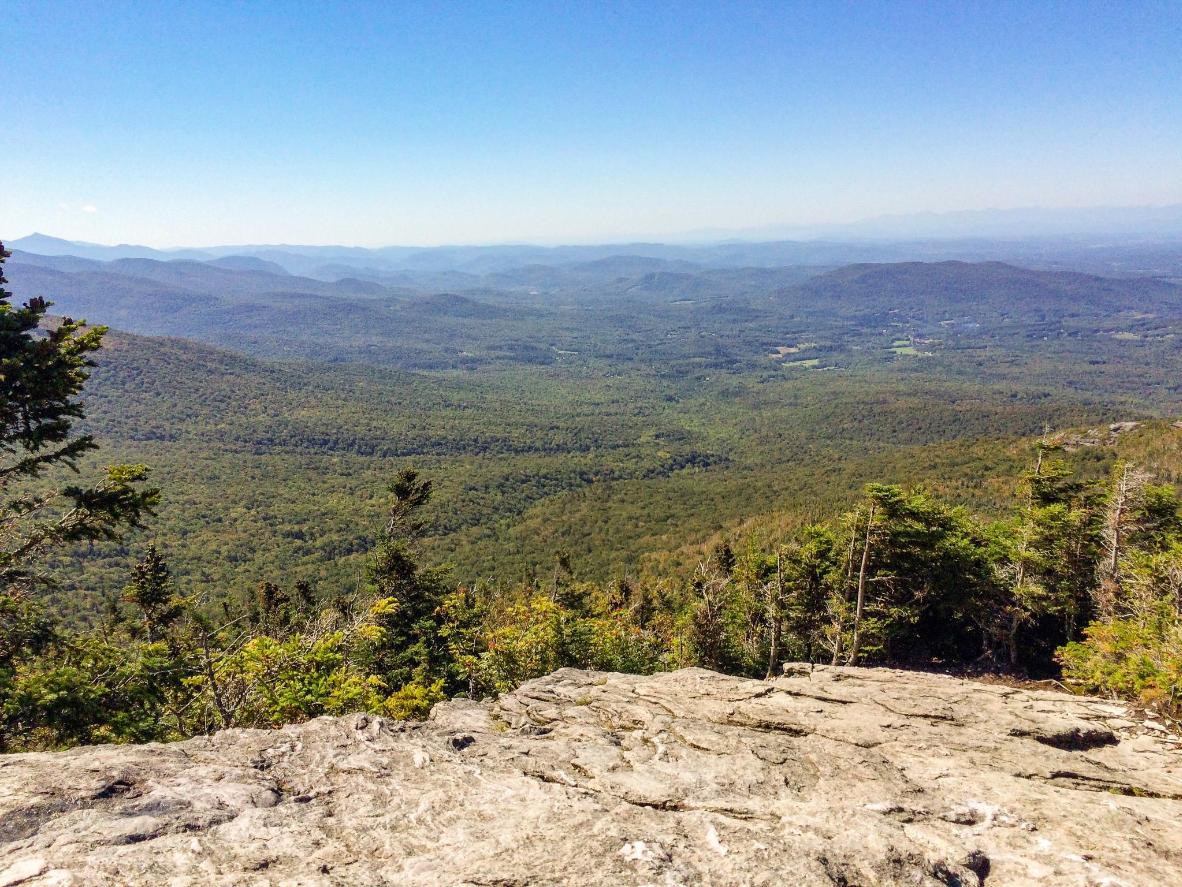 Climb above the treeline for a stunning view of the valley
Stowe is a small town in northern Vermont overlooking Mount Mansfield State Forest. Thanks to this mountainous landscape—which is 20 minutes by car from Stowe and stretches over 44,444 acres—this area is popular year-round. Bookers come here in the winter for the ski slopes, or to enjoy its many hiking trails in the summer. Bookers will find 11 moderate hiking trails in Mount Mansfield State Forest, suitable for all age groups and abilities. Climb above the treeline to get great views of the valley. Before setting off, rest up at the Trapp Family Lodge in Stowe.
Blue Hills Reservation, Massachusetts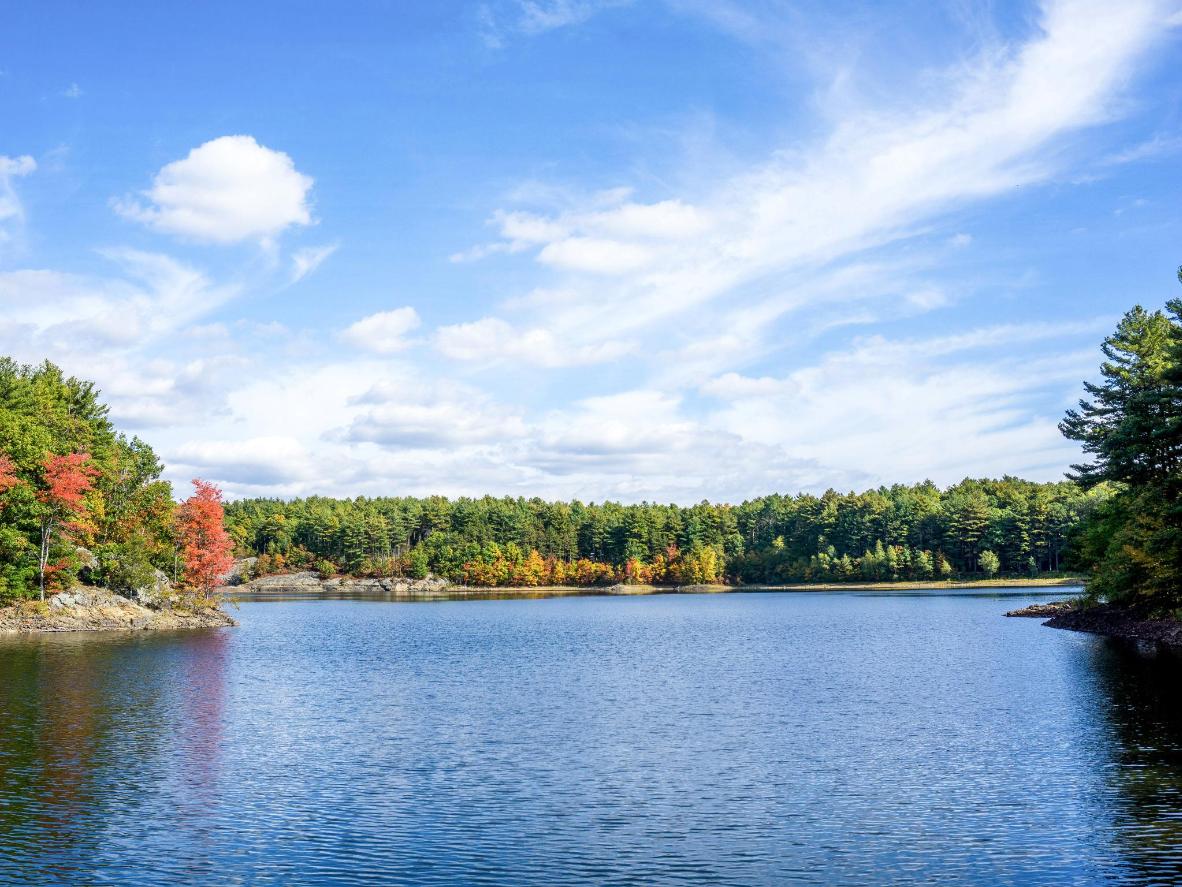 Head to the Blue Hills Reservation and enjoy the epic views
Looking for an outdoor adventure near Boston? Head to Blue Hills Reservation, where Bookers will find hiking trails (both paved and unpaved) leading over hills, through marshes, across meadows, and forests full of pure-white Dogwood blossom in the spring. If you enjoy more challenging hikes, check out the Skyline Trail, a steep 7.5-mile hike that can take about 6 hours to complete. Though this trail will be challenging for beginners, the view from the peak is well worth it. Stay alert since this reserve is home to many endangered species, including timber rattlesnakes and copperheads. If you do come across a snake, just stay calm – they don't want to hurt you. After a day in the great outdoors, head back to the center of Boston and rest up at the Hyatt Regency.
Provincetown, Massachusetts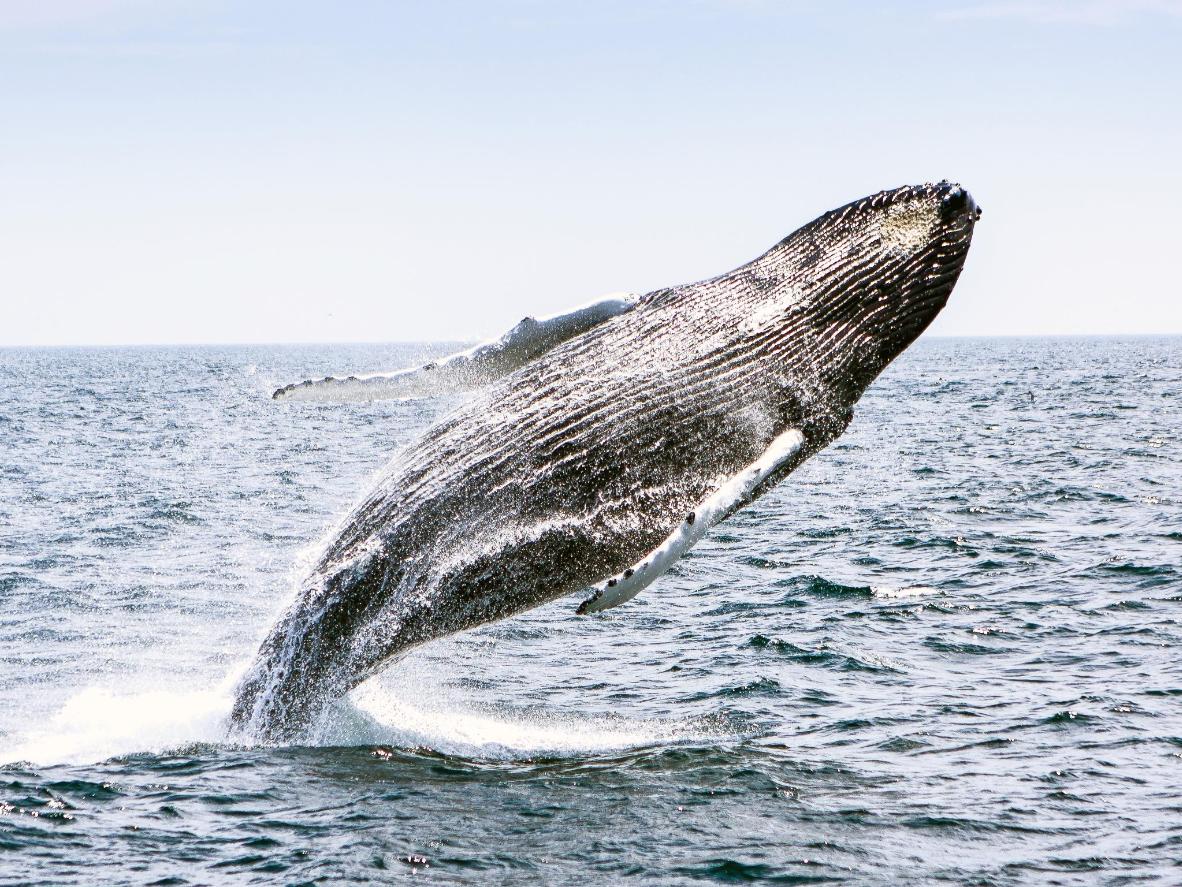 Go whale watching at the Stellwagen Bank National Marine Sanctuary
Provincetown—or P-town, as it's commonly called by locals—is a town at the northern tip of Cape Cod, Massachusetts. Just 90 minutes from Boston by ferry, it's an interesting blend of fishing village, summer resort, and artist community. Though it's best known for its creative and inclusive atmosphere, many visitors come for the whale-watching. There are lots of boat tours departing from Provincetown to Stellwagen Bank National Marine Sanctuary, and Bookers will likely see humpback, finback, pilot, minke, and right whales feeding in the protected waters. If you're lucky, the whales might even surface just a few feet from your tour boat. Back on the shore, Bookers will find lots of great seafood restaurants to try, art galleries to browse, and artisan shops to check out. Book a stay at the Inn at Cook Street in the heart of the art gallery district.
Ogunquit Beach, Ogunquit, Maine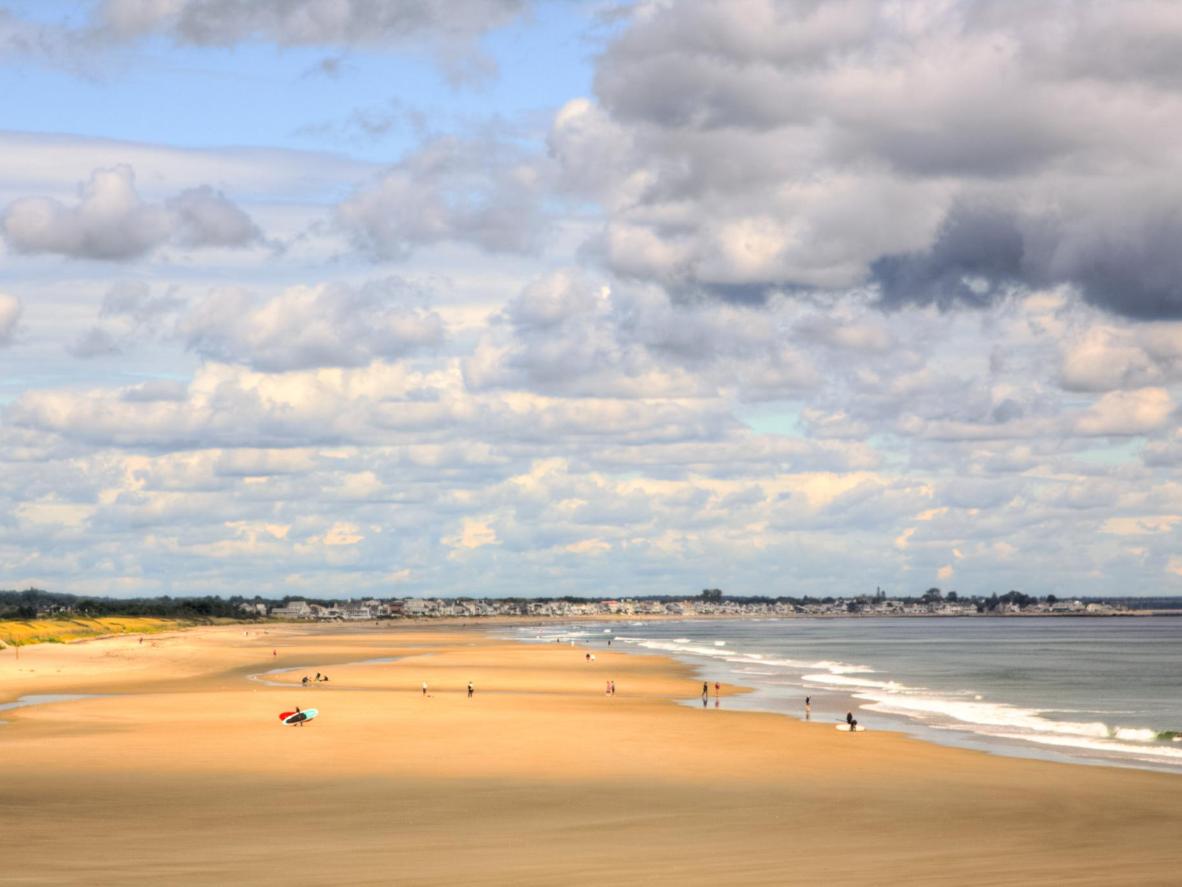 Walk along the caramel-coloured, soft sand or cruise along the coast on a bike
The small village of Ogunquit is located on the southern coast of Maine, and features a beach with soft, golden sand surrounded by grassy dunes. There's a lot for Bookers to do here: relax and watch the sailboats drift by, body surf through gentle waves, or check out the village where you can buy homemade fudge and saltwater taffy. It's really easy to navigate the area without a car, so borrow a bike for free at the Norseman Resort on the Beach and go for a ride along the coastline.
#BeABooker and book your trip today.
* The data scientists at Booking.com looked at the highest-rated destinations in the Northeastern US (each with a minimum of 100 endorsements) for "nature."