For many of us, the earth's awe-inspiring natural beauty is what makes us want to travel far and catch a glimpse of mother nature's wonders. From colossal glaciers meandering down mountainsides to caves sculpted by lava, here are five places to see nature's most captivating sights, plus convenient, sustainability-minded places to stay.
The Giant's Causeway, Northern Ireland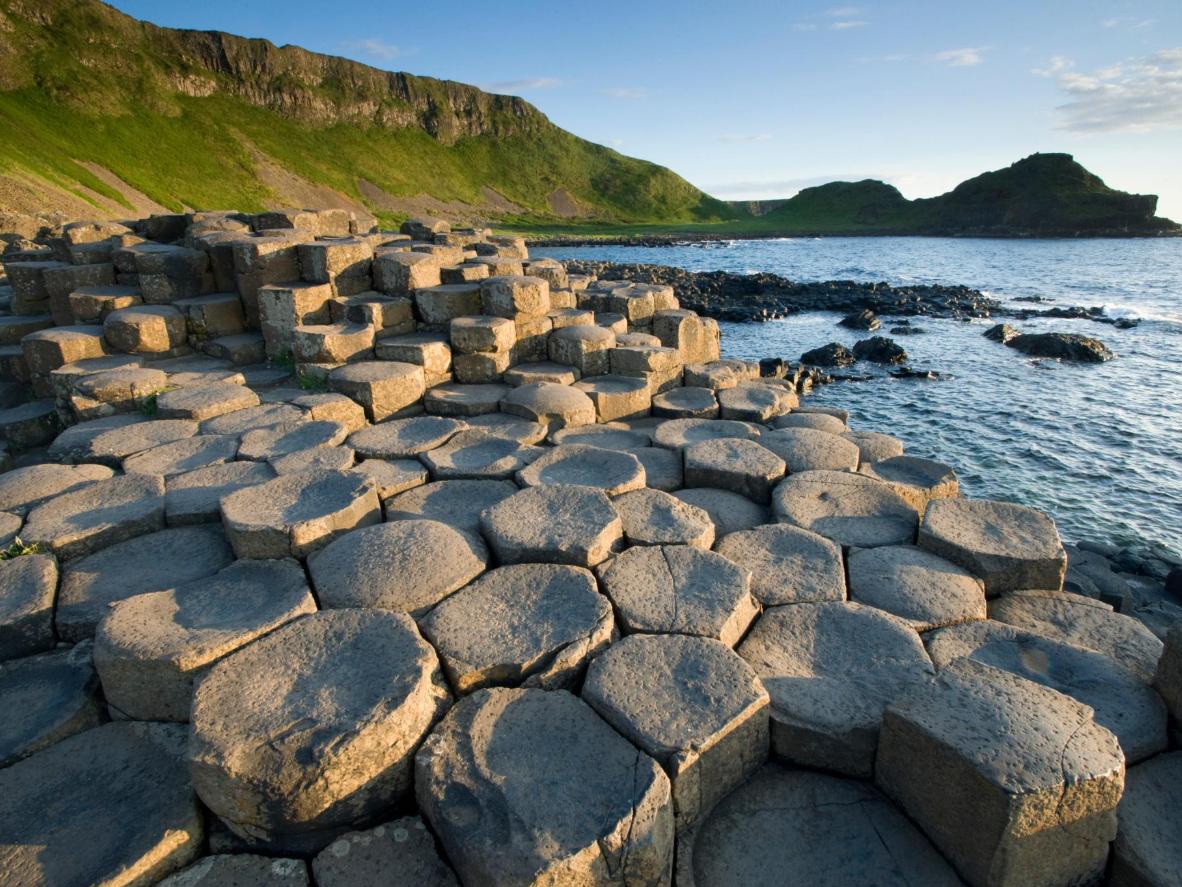 The Giant's Causeway is the stuff of myth and legend
The legend goes that Northern Ireland was once home to a giant named Finn McCool. Across the Irish Sea in Scotland lived another giant named Benandonner, who threatened Finn and Northern Ireland. Finn tore up chunks of the Antrim coastline and hurled them into the sea, creating the path known as the Giant's Causeway.
While the folklore is interesting, the science behind the Causeway's creation is even more so. Formed 60 million years ago during a period of high volcanic activity, these 40,000 interlocking basalt columns are the result of lava cooling into near-perfect hexagons. It is a lasting reminder of the earth's power. To complement your folklore-rich trip, stay at Dromore House Historic Country House, a Georgian family home just a 20-minute drive from the Giant's Causeway.
Manjanggul Lava Tube, South Korea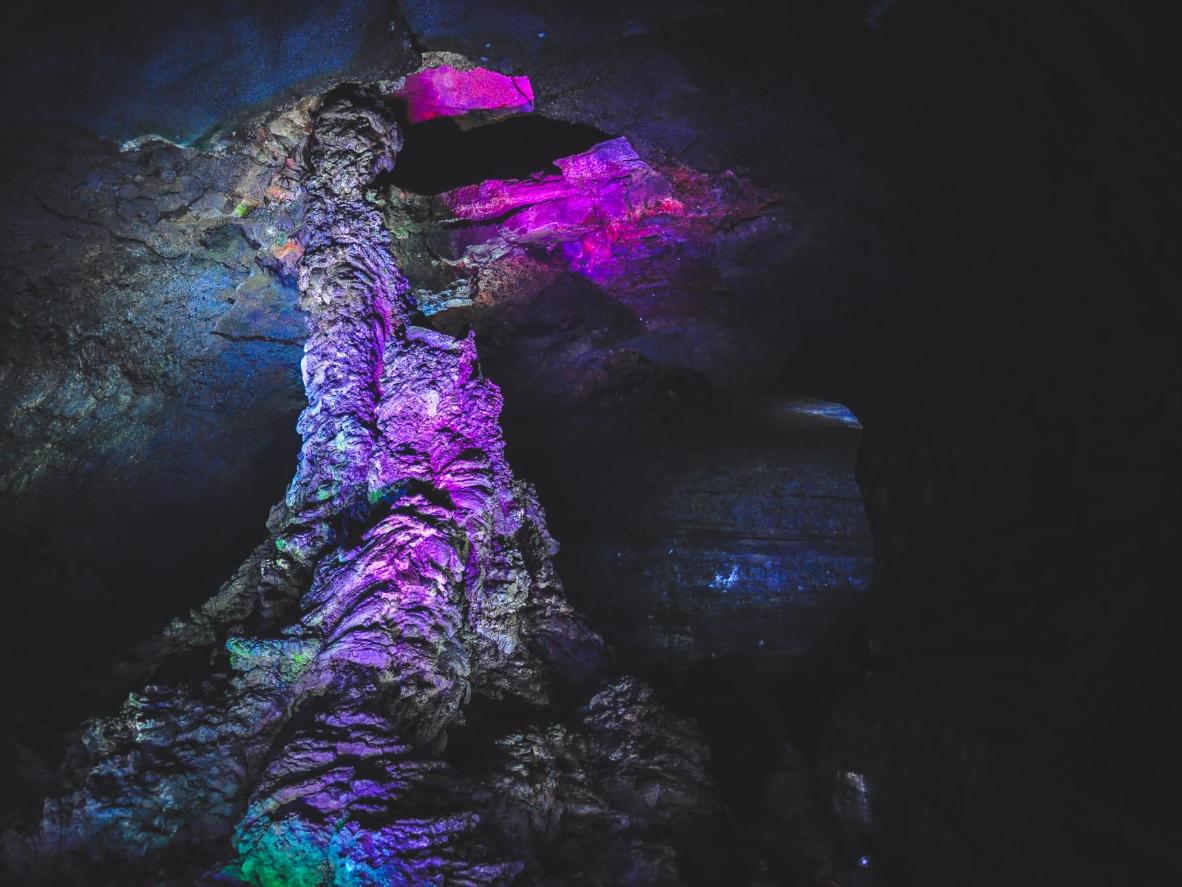 Jeju Island is home to the winding caverns of Manjanggul Lava Tube
Located on the volcanic island of Jeju in South Korea, the Manjanggul Lava Tube is a four-mile tunnel carved out by lava flow over a hundred thousand years ago. It's home to the largest-known lava column in the world, and visitors can explore half a mile of the tunnel thanks to natural pathways. The tube is lit up by multi-colored spotlights whose kaleidoscopic hues stream down stalactites and stalagmites, lending this UNESCO world heritage site an otherworldly feel.
Jeju Island is famous for being picture perfect, with blooming meadows, mossy forests, and crystalline waters lapping the coastline. Its volcanic nature makes Jeju feel similar to the tropical islands of Hawaii, except with fewer mountains and more lush, open plains. There are also daily flights to Jeju from the mainland. After a day of exploring, rest up with a relaxing stay at Aewol Stay in Jeju Hotel&Resort. The rooms here are spacious and there are plenty of transit options nearby.
Kirkjufell, Iceland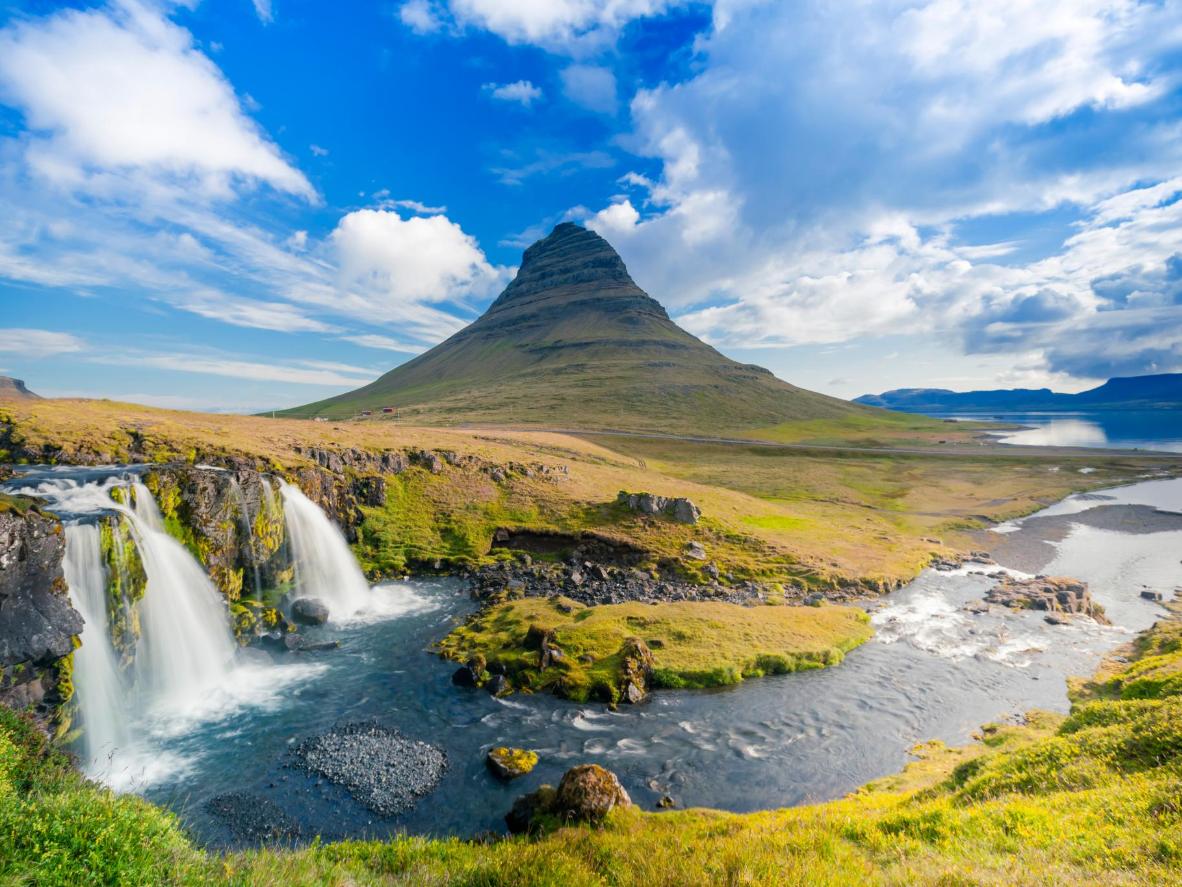 Kirkjufell is said to be the world's most photographed mountain
Iceland has no shortage of natural beauty. Everywhere you turn, you'll be awestruck by a waterfall, volcano, glacier, mountain, lava field, or coastline. Millions flock to Iceland to experience its sublime wonders, but there's one place that tends to make everyone's list: Kirkjufell. Located on the western Snæfellsnes peninsula, Kirkjufell—which means "church mountain"—is a 1500-foot mountain that's said to be the most photographed in the country. Game of Thrones fans may also recognize it as the "Arrow Head Mountain" from the popular TV series.
During the last Ice Age, Kirkjufell rose from underneath the surrounding glaciers, looming high above the ebb and flow of nature – as it will continue to do for millennia to come. Hiking is popular in the area, and visitors can follow trails leading to the eponymous waterfall, Kirkjufellsfoss. Trekking up the mountain alone isn't allowed due to its steepness, but you can book a guide in advance if climbing Kirkjufell is on your itinerary. Spend the night at Stöð Guesthouse and apartments, a seaside stay that boasts impressive views of the mountain.
Wadi Rum, Jordan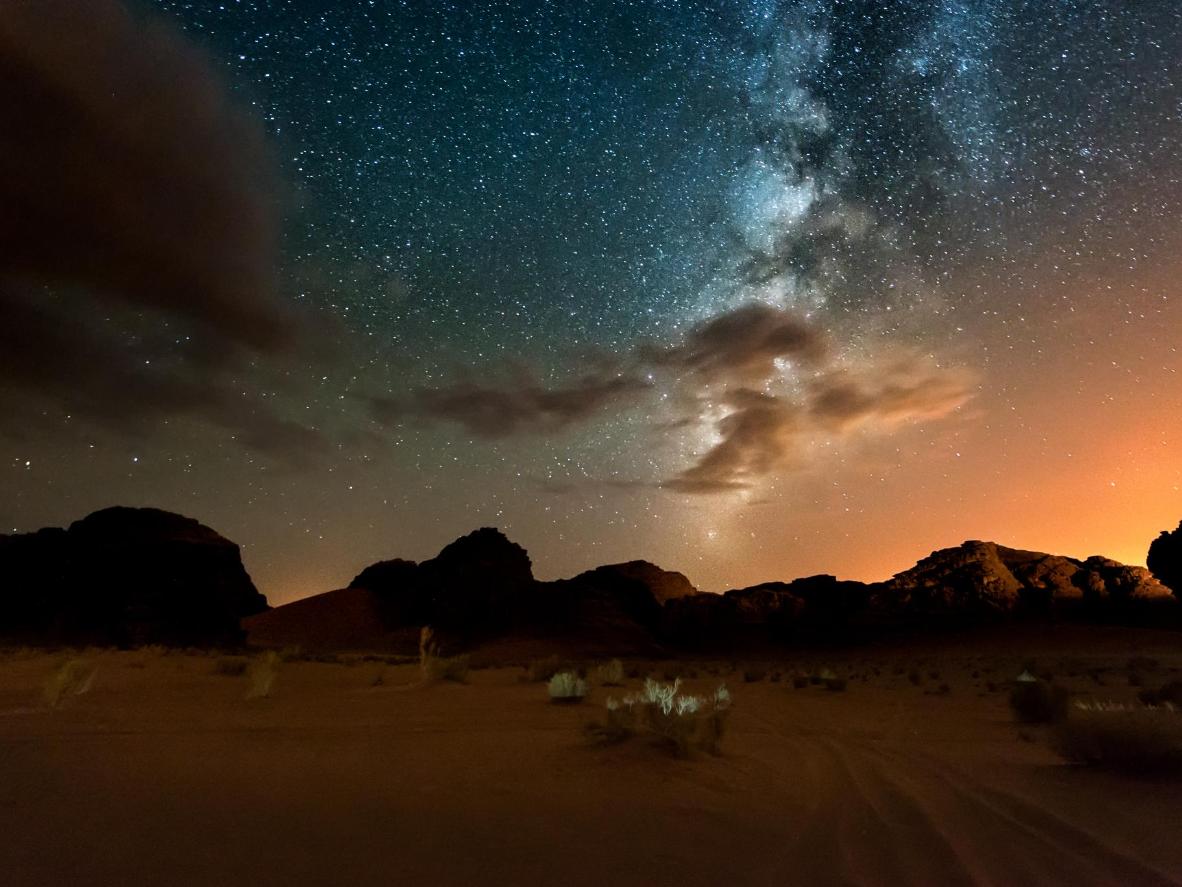 Stargazing and desert safaris are top activities in Wadi Rum
Wadi Rum is a dramatic, Mars-like valley that stretches across Jordan's desert. Known as the Valley of the Moon, Wadi Rum cuts into the sandstone and granite, creating rock formations seen almost nowhere else on Earth. This area has been inhabited since prehistoric times, and today visitors can still see ancient petroglyphs, inscriptions, and archaeological remains scattered around the desert. Many tour companies run daily excursions exploring Wadi Rum.
Nighttime in Wadi Rum is an unrivaled experience. Far from cities and nestled in the stillness of the night, the valley is perfect for stargazing. The arms of the Milky Way seem to reach into the valley and toward you, and the twinkling of stars is only interrupted by the odd shooting one. Sleep under the night sky in a typical Bedouin tent – the best way to experience the desert. Beyond Wadi Rum Camp is located in the heart of the protected area and nature reserve, and has lavish private tents equipped with comfortable beds.
Zanzibar, Tanzania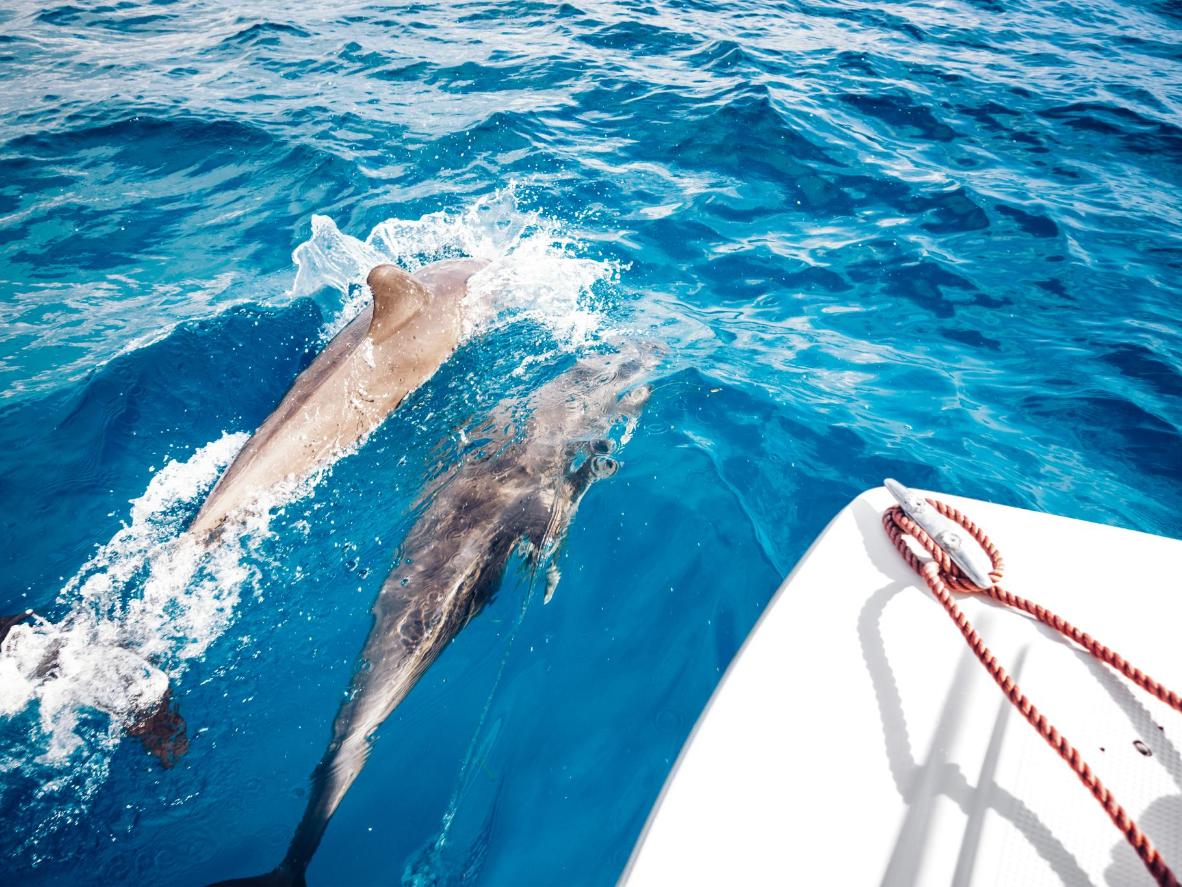 Witness tropical wildlife and dive into the turquoise sea in Zanzibar
Zanzibar is home to pristine palm-fringed beaches, amazing sunsets, crystal clear water, and some great snorkeling. Located about 15 miles off the coast of mainland Tanzania, this island paradise teems with natural beauty, regarded by many as paradise on earth. While the island has become increasingly popular over the years, there's still a lot of glorious nature waiting to be explored and enjoyed.
Beyond the twisting mangroves and towering coconut forests, shallow tidal lagoons give way to a whole new world. Relax in coastal pools to soak up the sun or explore even farther out with your snorkel. Coral reefs unfold beneath the waves and are home to all manner of marine life, including dolphins. Spot them from a safe and friendly distance because these creatures value their privacy. After a day in the water, unwind at the chic SeVi Boutique Hotel, a stunning stay where private bungalows have verandas, pools, and beachfront views.