Italian food is one of the world's most popular cuisines and a trip to the motherland to try time-tested recipes in popular osterias, trattorias and ristorantes is an appealing scenario for gourmands. But with some of the wider world's finest chefs and restaurants having dedicated themselves to doing this luscious cuisine justice, there are plenty of opportunities beyond the Bel Paese's borders for world-class Italian culinary experiences.
Il Ristorante – Luca Fantin, Tokyo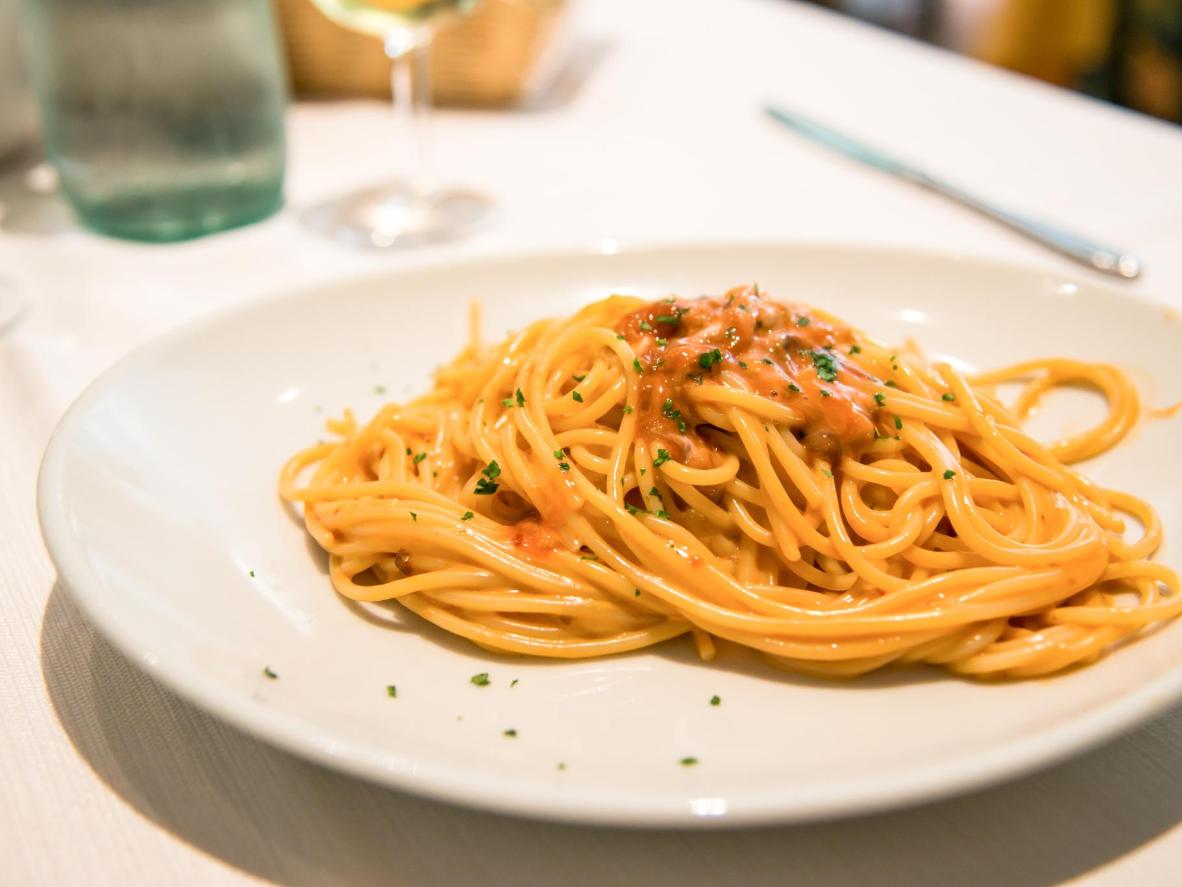 Dive into plates of spaghetti with sea urchin
Japan has a global reputation for sublime food – and surprising prowess in Italian fare, too. Tokyo, in particular, will spoil you for choice and Il Ristorante - Luca Fantin is one of the city's premier Italian eateries, run by the chef of the same name. The restaurant is housed on the 9th floor of the Bulgari Hotel, where ballroom glamour pervades and floor-to-ceiling windows provide a panorama of Tokyo's glitzy Ginza district. As a nod to Italian culinary traditions, all the ingredients are locally sourced and the menu is seasonal. Indulge in chilled squid served on a bed of pasta and cooked in a light scallop consommé, or spaghetti with sea urchin and black truffle beef. Wander home after dinner to the Conrad Tokyo.
Marea, New York City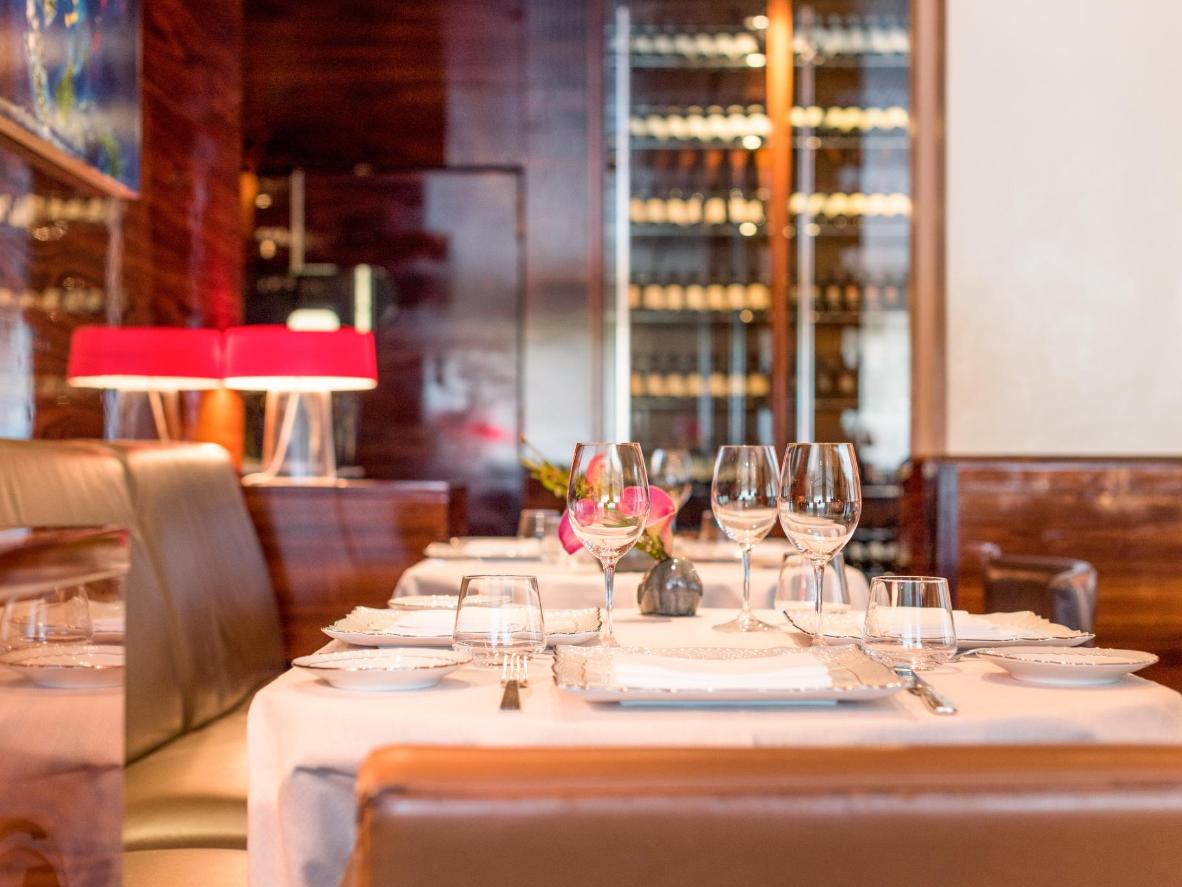 Marea is located just off Central Park – a prime spot to enjoy exquisite Italian fare
Named after the Italian word for 'tide', Marea takes the bracing flavours of Italy's coastline to new heights (or depths, rather). Awarded two Michelin stars, Marea's mission is to highlight the very best Italian seafood dishes, without discriminating against meat. Begin with ricci, a dish appropriated from Puglia, where toasted bread is topped with sea urchin, lathered with lardo and then sprinkled with sea salt. Highlights of the menu include the divinely creamy concoction that is the lobster burrata, the fusilli with wine-braised octopus and bone marrow, and the halibut dressed with kale and smoked pancetta. The restaurant is located just off Central Park and Columbus Circle – well within walking distance of the 1 Hotel Central Park.
Era Ora, Copenhagen
The Sardinian lamb with Tuscan fennel pollen is a must try
You'll find the lauded Era Ora restaurant on a canal in the pretty area of Christianshavn in Copenhagen. One of the finest restaurants in the city, it's the only Michelin-starred Italian eatery in Scandinavia. Its stature makes it a place for special occasions and impromptu romantic indulgence. Founded on an abstract philosophy dubbed 'Italian Fusion', the restaurant draws from the best ingredients across Italy; think mozzarella from Campania paired with Umbrian black truffle, or Sardinian lamb smothered in aromatic Tuscan fennel pollen. The menu is a riotous celebration of regional standouts; tuck into black sea bass with tangerines and red cabbage, delicate conchiglioni with squid and pistachio, and finish off with a light lemon meringue tart. The award-winning wine list is extensive and if you opt for a set menu, you can choose to add a wine pairing too. Sankt Annæ 10 is a restful sanctuary nearby.
8 1/2 Otto E Mezzo Bombana, Hong Kong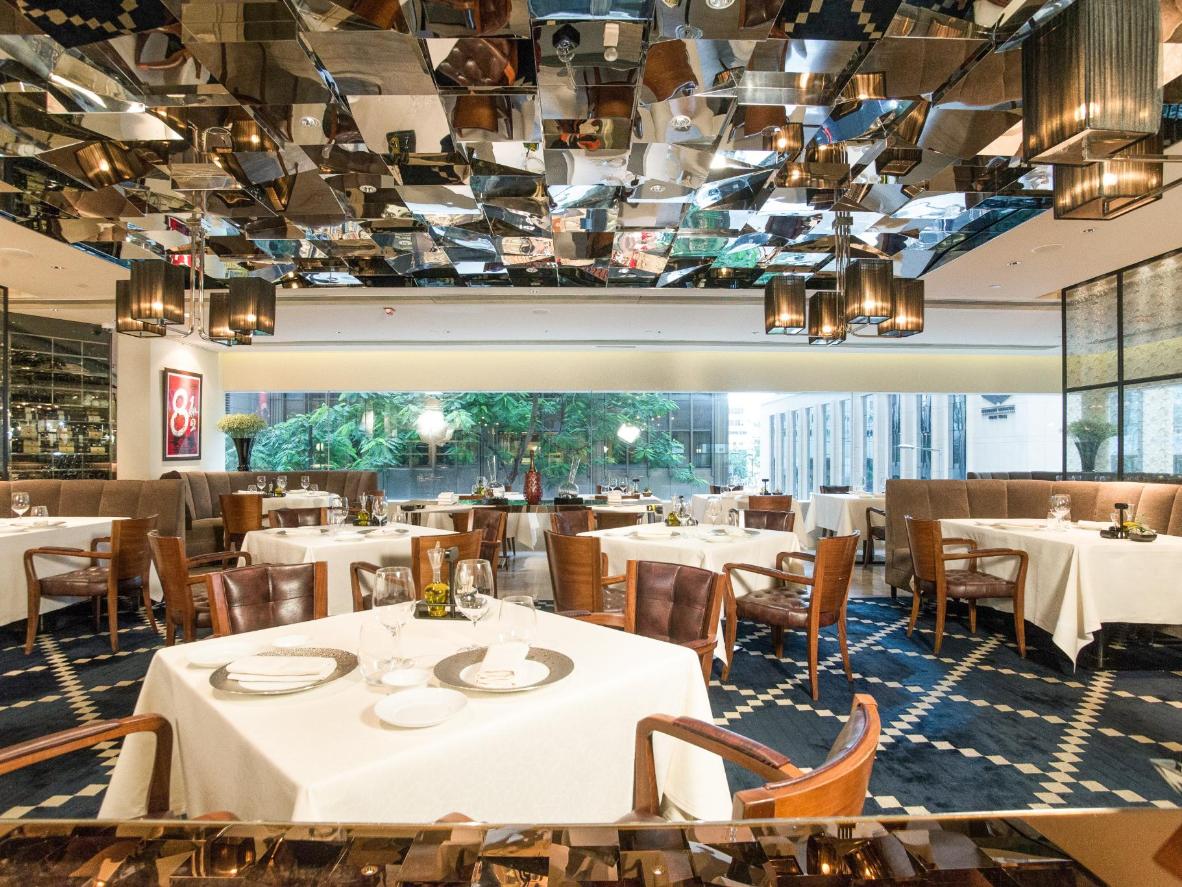 Dine on 'Caprese' chocolate cake in extravagant surroundings
The only Italian restaurant outside of Italy to have received three Michelin stars, 8 1/2 Otto E Mezzo Bombana is worth travelling for. Named after the Italian film, 8½, the restaurant is headed up by chef, Umberto Bombana, and is an ode to Italy. While this might seem fairly obvious for an Italian restaurant, 8½ caters to the more outlandish imaginations of the country's cuisine, incorporating produce from Hong Kong and abroad. A tasting menu, for instance, might include blue lobster, confit abalone carpaccio, a range of Hokkaido sea urchins and a dessert of 'Caprese' chocolate cake – chocolate sorbet and orange blossom fringed with white chocolate Chantilly. Served in the restaurant's wooden 'forest' setting, a meal here is an ambient affair. And The Murray hotel is equally refined.
Acquarello, San Francisco
Enjoy seared branzino in braised shallot broth with shitake mushrooms and butternut squash
Dinner at Acquarello, a restaurant housed in a converted chapel, is quite the event. With vaulted, wood-beamed ceilings and citrus-coloured walls, dining here is like being transported into a palatial Tuscan villa. The food is equally lavish; langoustine with mandarin and dandelion greens, and striped sea bass with fennel and almond, are two of the dishes on the seasonal tasting menu. Not to lose sight of the rustic side of Italian cuisine, the prix fixe menu plates up more familiar fare – think slow-roasted tomato ravioli with brown butter, parmesan and balsamic vinegar, or roasted pork with lentils and pears. After dinner, head to 1920s-inspired Omni San Francisco.