For a holiday to remember, paddle out to some of the world's most sought-after sea kayaking waters and embark on an adventure exploring awe-inspiring coastlines, sweeping fjords and hidden coves. The following five destinations provide astounding settings for such an escapade, with views that are enhanced by being out at sea.
Milos, Greece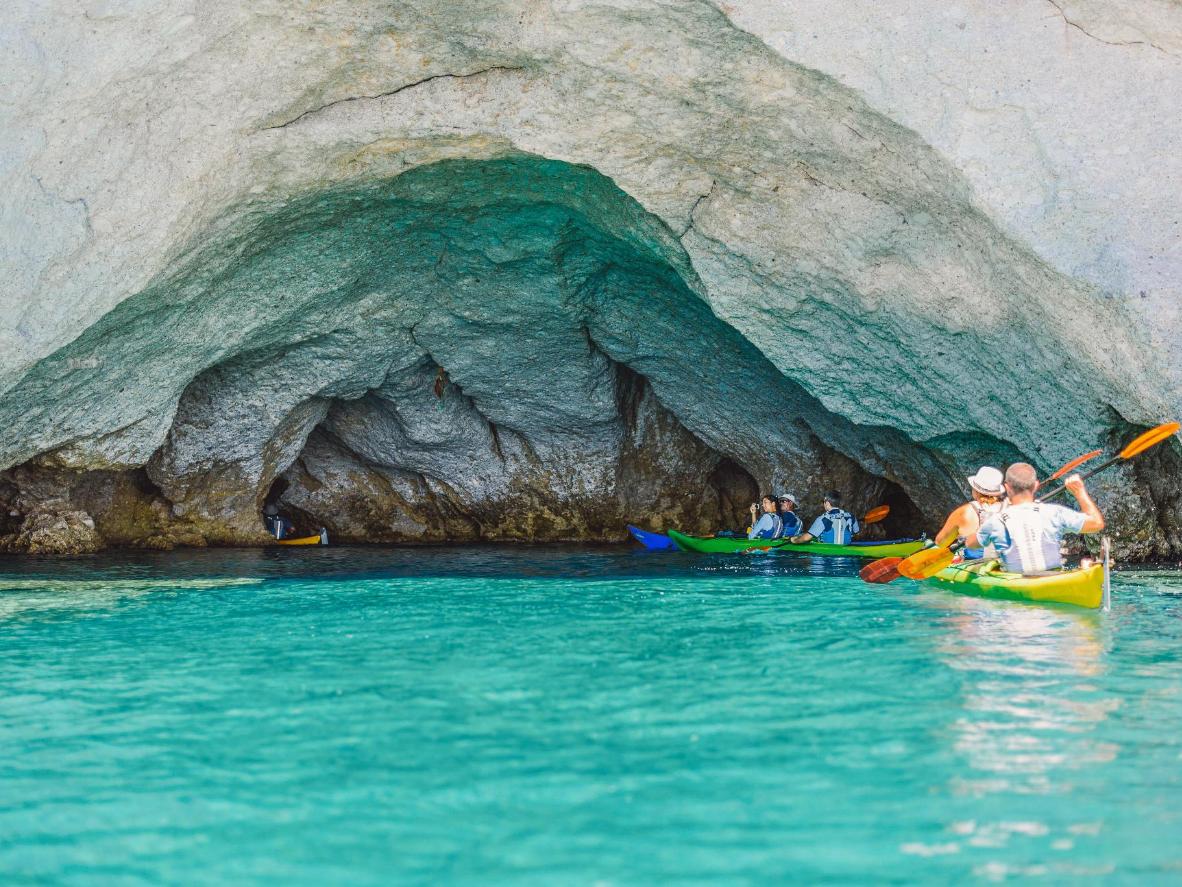 Explore the caves at Filidas on Milos' southwestern coastline
The most southwestern island of the Cyclades, volcanic Milos is ringed with colourful rock formations and more beaches than any of its neighbours – and it's these natural features that provide bountiful kayaking opportunities. Opt for a tour with Sea Kayak Milos, the island's premier kayaking guide, which offers a selection of expeditions from one-day paddles to multi-day trips around the island. One noteworthy tour is the circumnavigation of Milos, where you'll spend days ducking through monumental sea caves and across luminous waters, while nights are spent wild camping on the beach. Expect stops at tumbledown tavernas for plates of fresh fish grilled to perfection. And at the end of your kayaking and camping adventure, try the classically Aegean-styled Lithos Luxury Rooms.
Yasawa Group, Fiji
Stop by Drawaqa Island's range of beaches
This far-flung collection of islands in Fiji was once completely off-limits to visitors but its tropical scenery and aquamarine waters are now open to all. Still, there's a lingering sense of it being a desert island getaway, made all the more present when you kayak to the archipelago's quietest corners – and paddling through the clear waters will give you the best views of the seemingly endless sea. South Sea Adventures runs tours that will take you from coastline to coastline, exploring iridescent reefs and leaving you (albeit temporarily) marooned on empty beaches for the night. When you eventually paddle back to shore, you can choose to camp out, stay in an island village or at the boutique Navutu Stars Resort.
Bergen, Norway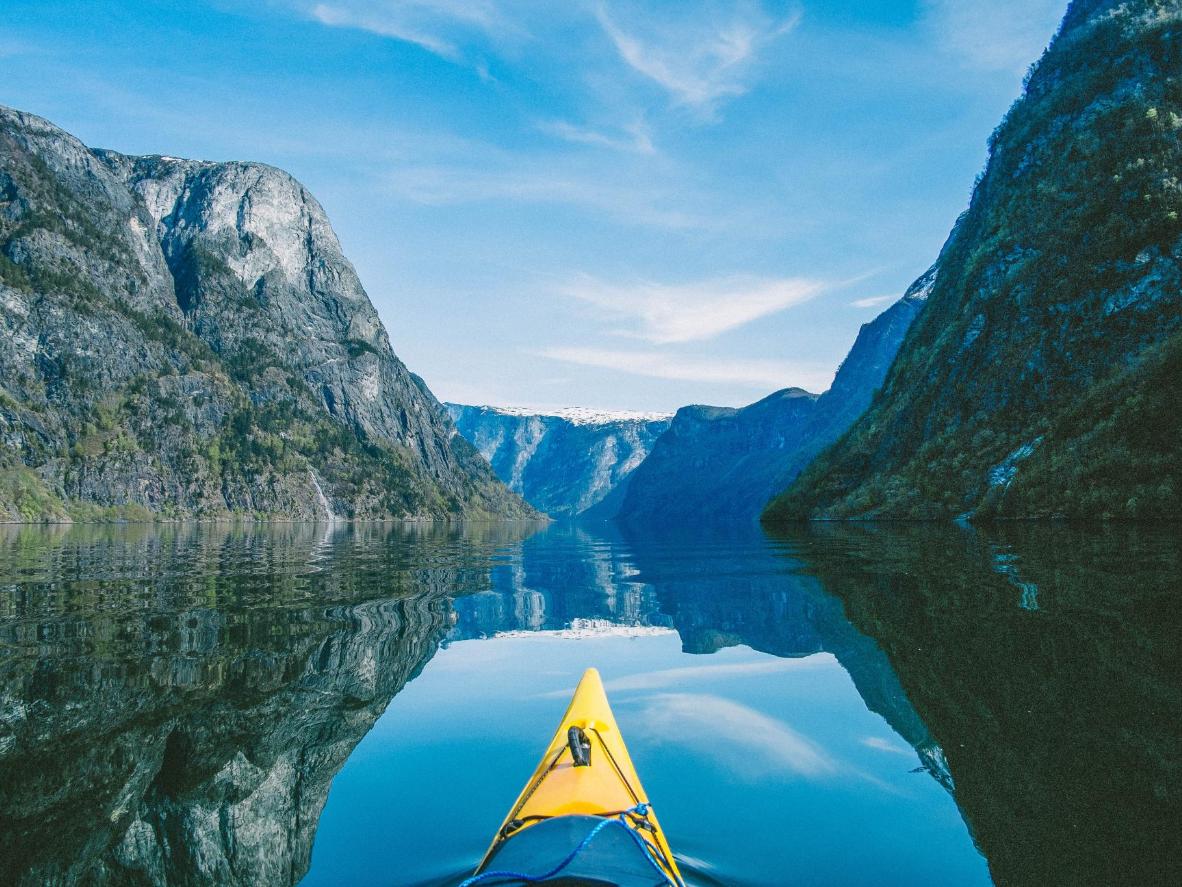 A trip through Nærøyfjorden is one with sensational views
Norway's second city is surrounded by seven fjords and it's this remarkable coastal location that makes it a bucket-list destination for avid sea kayakers. Choose to head towards the islands of Sotra & Øygarde – located west of Bergen. In these parts, you'll find a range of inlets and coves facing the Norwegian Sea, tucked away and usually only visited by fellow kayakers. The scenery is raw and sparse,, dotted with toytown-esque fishermen's huts Another great sea kayaking spot is the Nærøyfjord, which splinters off the massive Sognefjord. Catch your breath at the chic Blooming hotel.
The Shetland Islands, United Kingdom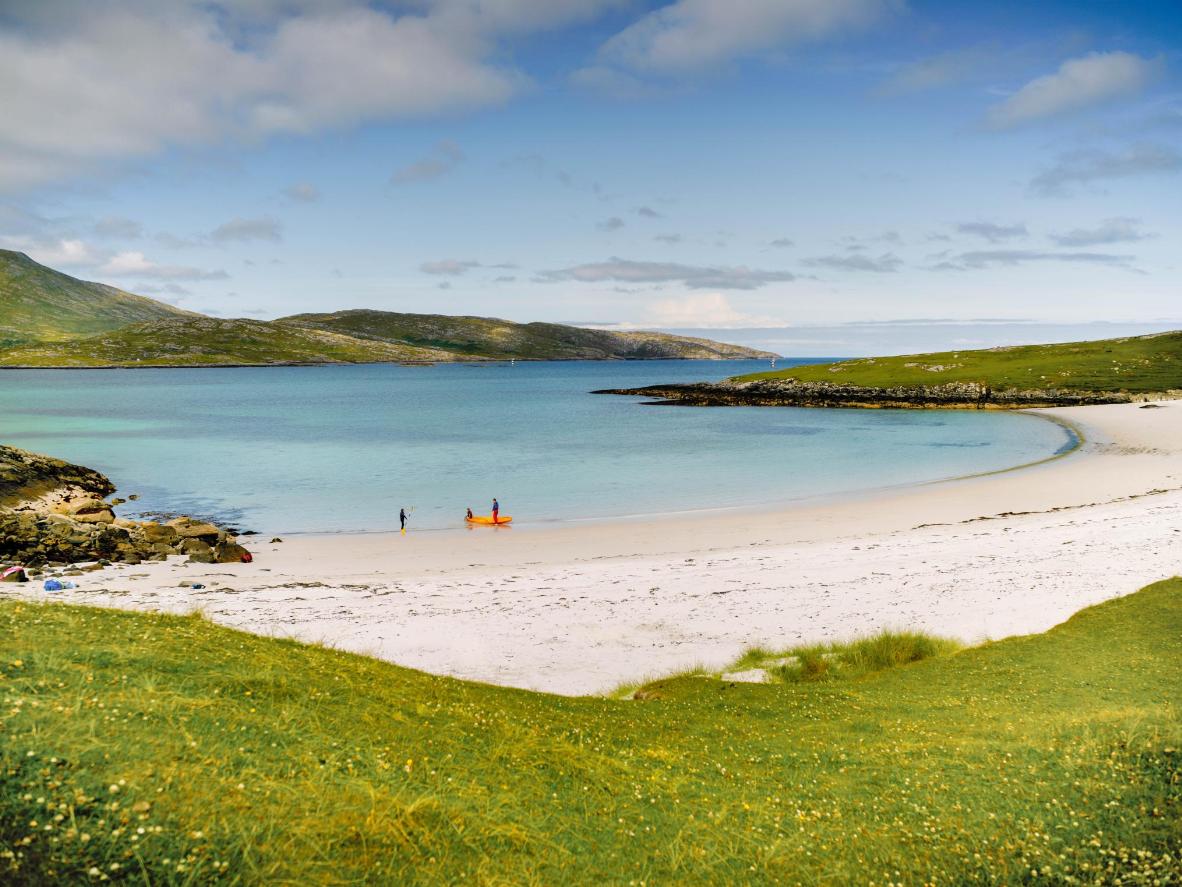 The Shetland Islands is a remote but wonderful sea kayaking destination
Found off the northeastern tip of Scotland, the Shetland Islands is an archipelago sculpted by the sea, with cavernous caves that include one of Britain's largest – on the peninsula of Esha Ness. Here, kayakers will discover remote scenery where glimpses of sunlight illuminate the clear waters and reflect off the walls. Beyond the caves, you can paddle past miles of deserted beaches and coastline around precarious sea stacks and pods of seals. The best way to explore these remote waters is via a tour and Sea Kayak Shetland provides a range of options for all experience levels. Stay at Fort Charlotte, a sleepy cottage right by the water in the little town of Lerwick.
Marlborough Sounds, New Zealand
There is over 1500km of scenery to explore – though paddling past it all may be a stretch
A patchwork of ancient river valleys now submerged by the sea, Marlborough Sounds is the stuff of fantasy novels. In fact, the Pelorus River that runs into Pelorus Sound (the largest of its kind in the region) served as the setting for the barrel run scene in Peter Jackson's film adaptation of The Hobbit. High-fantasy adventures aside, Marlborough Sounds is a superb sea kayaking destination. It has over 1500km to explore and a wealth of scenery; crest the water past forest-covered headlands and subtropical rainforest and cast your eyes towards the huddle of peaks in the distance. There are plenty of tour guides that will help pinpoint the best parts to see over the course of one day or several, and Sea Kayak Adventures (based in Anakiwa) is one of the best options. Stay at Anakiwa 401, which will keep you close to the water and the tours' starting point.
More from Sports & Fitness
There's more to discover