Sticking to veganism can be tricky when traveling if your destination doesn't cater to your dietary needs. But there are plenty of places around the world where locals largely follow a plant-based diet or where innovation in the restaurant scene makes vegan food easy to find. For a vacation full of unforgettable dining experiences, head to any of these five super vegan-friendly cities.*
Tel Aviv, Israel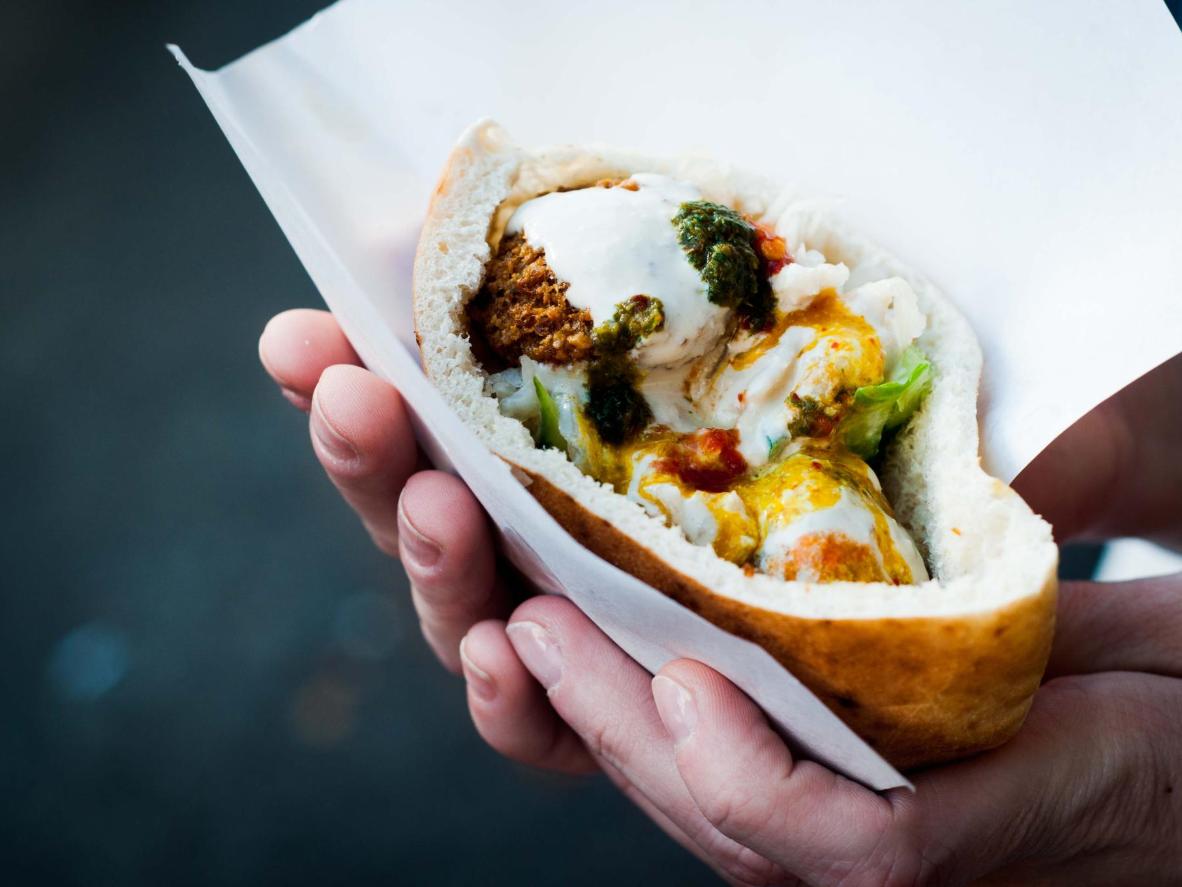 Falafel pita is a must-try in Tel Aviv
Tel Aviv is a haven for vegan travelers, with chickpeas and tahini forming the basis of lots of popular local dishes. Plenty of vegan staples originate from the Middle East, and the falafel and hummus in Israel are some of the best you'll ever eat. Served warm and often eaten with a slice of fresh onion, the hummus is out of this world. Just one bowl with a warm, fluffy pita is a hearty meal in itself. Israel also has more vegans per capita than any other country, so plant-based visitors will find plenty of dining options catering to their tastes. Anastasia Cafe was one of Tel Aviv's first vegan eateries, and makes its own soy, almond, and rice milk, while The Green Cat restaurant prides itself on being the city's first 100% vegan pizza place, using cheese made from cashews). The Norman Tel Aviv is a boutique hotel whose in-house restaurants serve a wide range of delicious and stunningly presented vegan dishes.
Taipei, Taiwan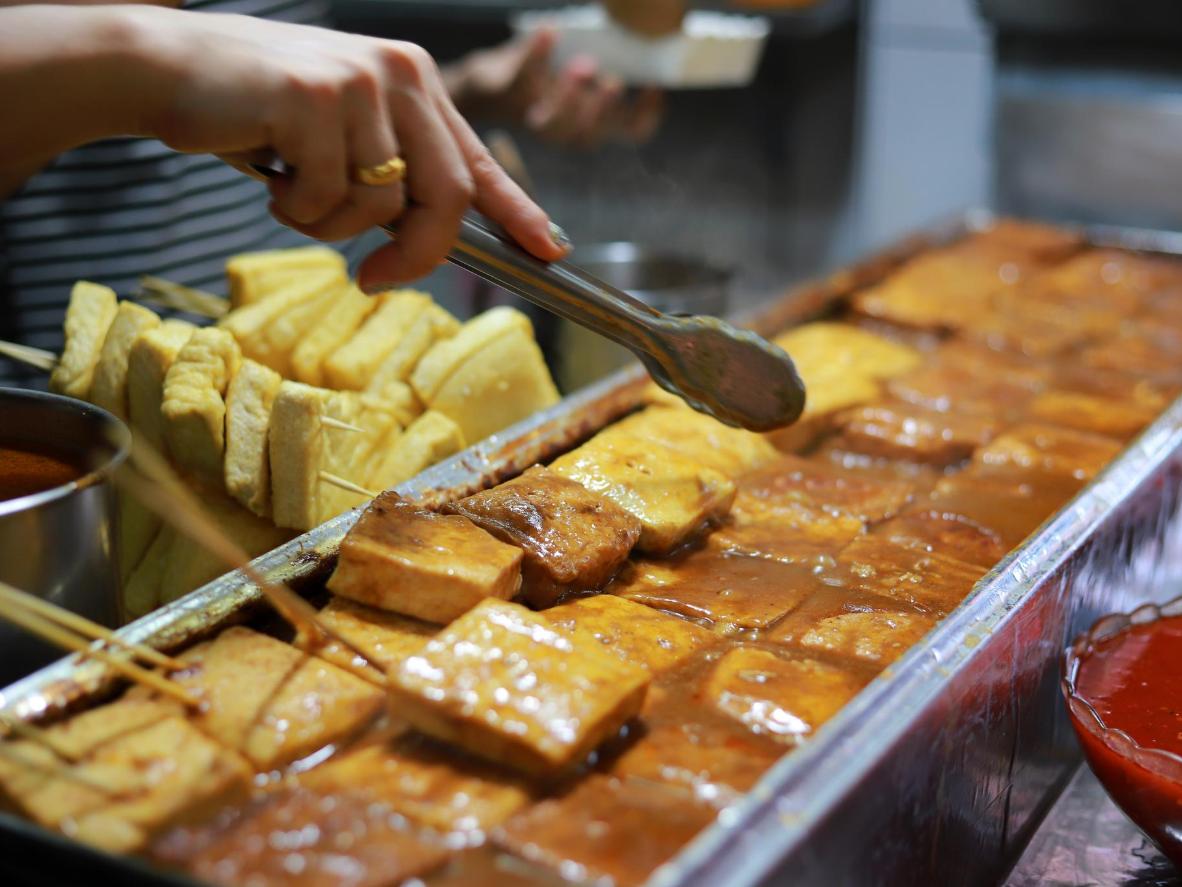 Enjoy some street food like stinky tofu
Taiwan is a paradise for all food-lovers, but particularly for vegans because dairy isn't so widely used and the country's large Buddhist population. In the capital, Taipei, vegan street food is as easy to find as it is delicious. Must-tries include crispy scallion pancakes, fresh steamed dumplings, rich miso noodle broths, and the local "stinky tofu." The Mandarin Oriental Taipei serves up tasty vegan options including congee and dim sum with rich mushroom flavors.
London, UK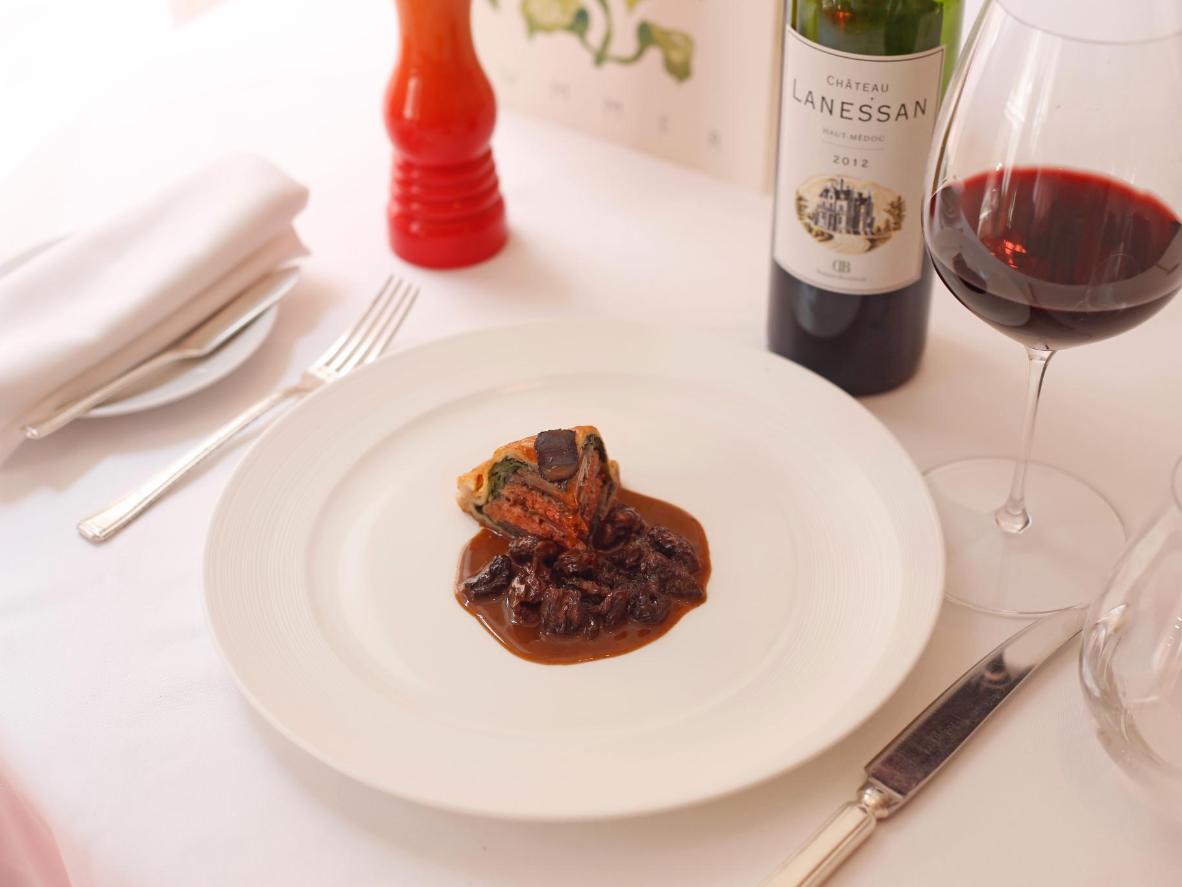 Try the Pithivier Medoc at Gauthier
London's eclectic and multicultural culinary scene has something to impress everyone, vegans included. Plant-based eateries are increasingly ubiquitous in this cosmopolitan capital, and range from fine dining options to markets and pop-ups selling vegan fast food. There's the Hackney Downs Vegan Market, the Broadway Vegan Market, Brixton Vegan Market, and Kerb's Meatless Market in Devonshire Square where you can taste international vegan delights such as Mexican chickpea fritters or pizza with cashew ricotta and eggplant. For fine dining, establishments like the Michelin-starred Gauthier in Soho will blow your mind with dishes like harissa cauliflower or truffle tortellini with golden enoki. Book a stay in the Hilton London Bankside's vegan suite, where everything from the breakfast to the bedding and stationery is completely animal product-free.
Los Angeles, CA
Relax on the rooftop bar and restaurant at Mama Shelter
With a reputation for green juices and salads, LA's emphasis on a yoga-loving, healthy-minded lifestyle makes it arguably the most vegan-friendly city in the US. Vegan eateries abound in this plant-based paradise, from high-end restaurants to fast food trucks offering an array of international flavors. Try Shojin, a vegan Japanese restaurant whose menu is made up of vegetables, rice, tofu, and tempeh in dishes like crunchy mushroom tempura with truffle salt and sushi. There's also an abundance of vegan Thai, Vietnamese, Ethiopian, Italian, and Mexican establishments in LA, and even plant-based versions of Cajun classics like gumbo. For vegan fast food, try burger joints Monty's and VowBurger, or animal product-free sweet treats at bakeries like Erin McKenna's Bakery. Stay at the stylish Mama Shelter and dine at the hotel's award-winning, vegan-friendly rooftop restaurant.
Sydney, Australia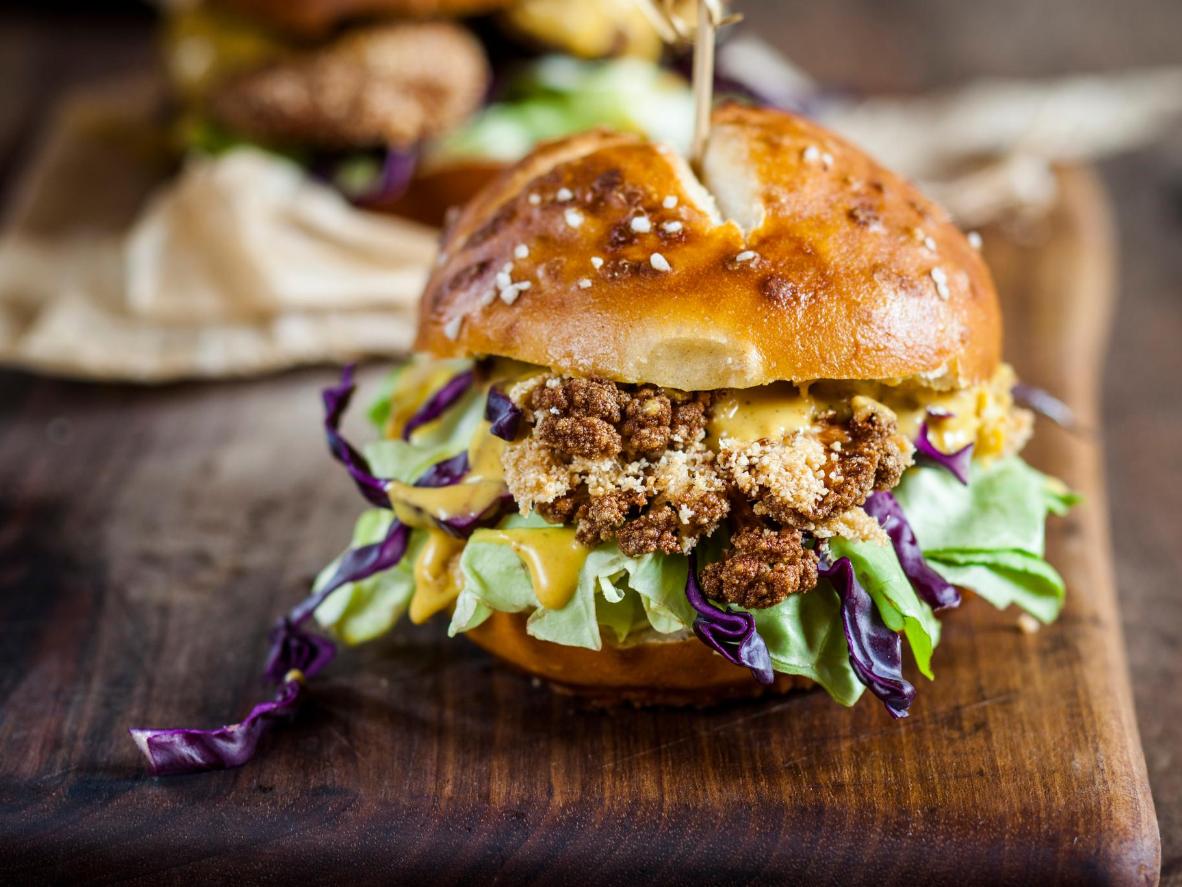 Chow down on a cauliflower burger
Australia isn't all barbecues and meat pies. In fact, vegans in Sydney are spoilt for choice when it comes to fantastic plant-based culinary experiences. The food here is diverse, with strong Asian, Mediterranean, and African influences. Think Greek stuffed pitas, matcha bao buns, or the plant-based tonkotsu ramen made rich and creamy with sunflower and hemp seeds at vegan ramen spot, Lonely Mouth. The best suburb for vegan dining is Newtown (located just outside the city center), where you'll find tons of vegan delis and cafés serving up tasty sourdough donuts and crunchy cauliflower burgers, vegan Chinese buffets, and—in neighboring suburb Marrickville—you'll find Sydney's first vegan pub, The Green Lion. Check in to The Urban Newtown to stay within walking distance of all the city's plant-based hotspots.