If you haven't already heard of Tết, aka Vietnamese Lunar New Year, it's the country's biggest annual celebration. This huge festival held around the end of January or early February is a fantastic opportunity to visit and explore Vietnam. Or, for Vietnamese locals wanting to enjoy their week-long Tết public holiday, to enjoy an unforgettable staycation and spend time with family.
To celebrate the previous year and set the tone for a successful new one, head to any of these five top destinations in Vietnam for a perfect Tết getaway.
Phu Quoc, Kien Giang Province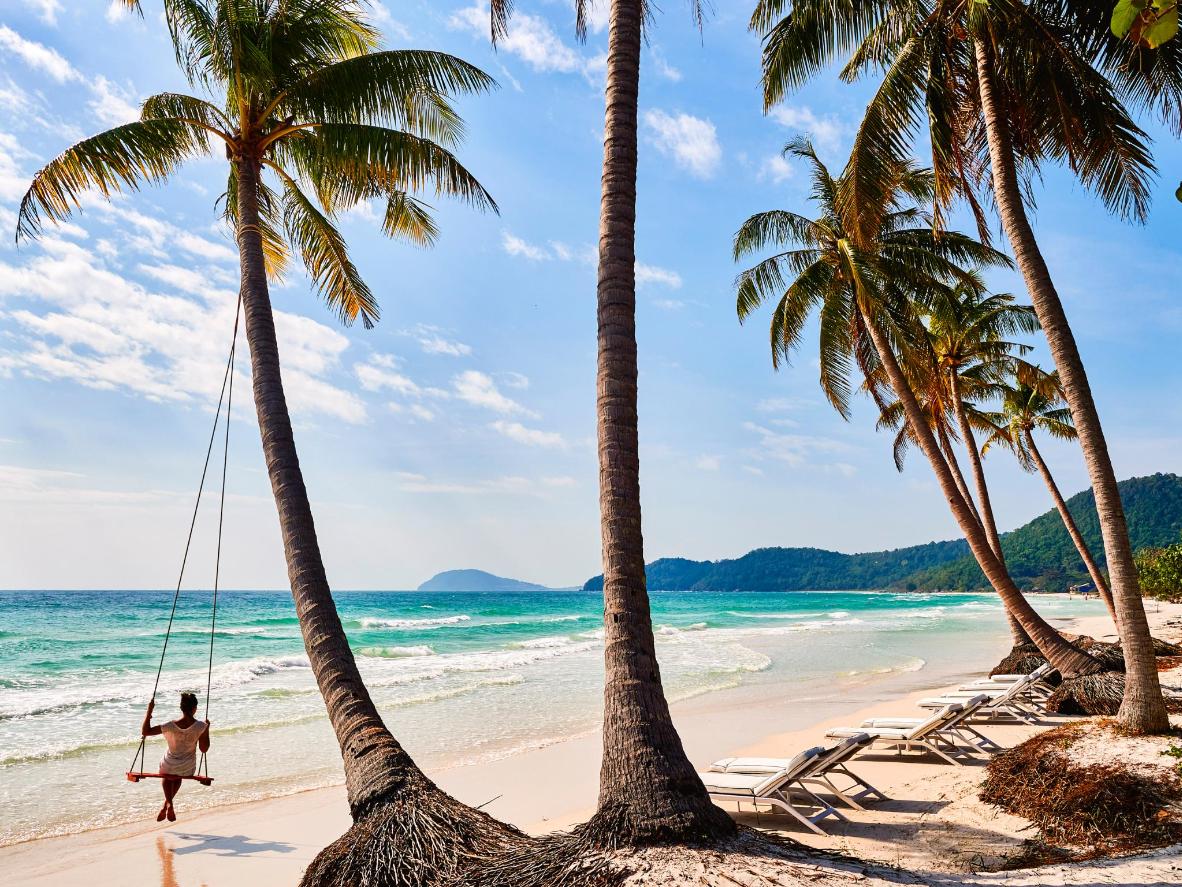 Sao Beach, Phu Quoc, Kien Giang Province
Vietnam's largest island, Phu Quoc, is located off the south coast and is often said to lay claim to the best beaches in the country – from the powder-soft sands of the island's Khem Beach to the idyllic, crescent-shaped Sao Beach. Visitors can hike between waterfalls, caves, and secluded bays, or take one of the region's popular snorkeling and island-hopping cruises.
A must-do is hopping on Vietnam's longest cable car from Phu Quoc to Hon Thom Island for sensational views during the 15-minute journey, gliding above turquoise ocean and tropical islands dotted with fishing villages. Visit Phu Quoc Night Market for vibrant street food doused in fish sauce (a Phu Quoc specialty), or feast on freshly caught fish at Duong Dong fish market. Stay in the popular Long Beach area at the Salinda Resort Phu Quoc Island.
Nha Trang, Khanh Hoa Province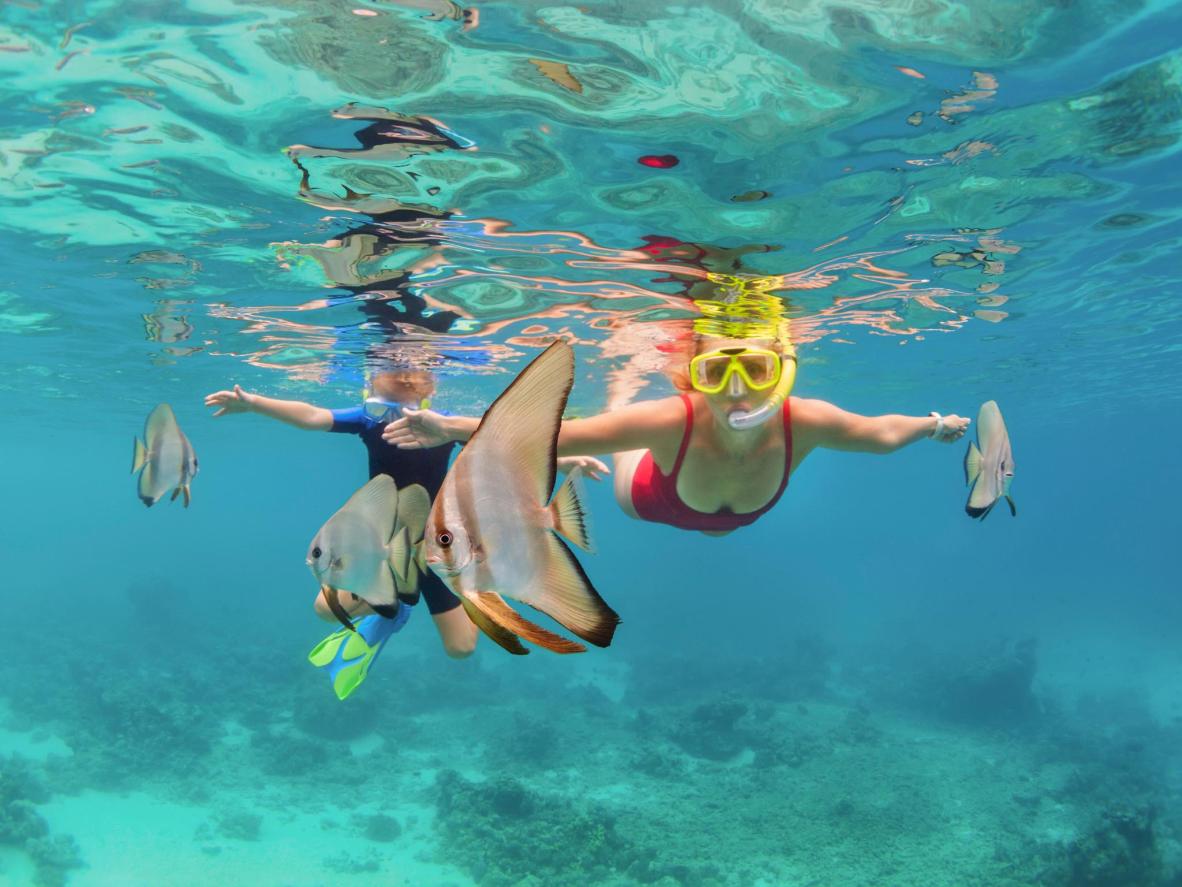 Snorkeling in Coral Bay, Nha Trang, Khanh Hoa Province
With high-rise buildings backed by verdant mountains and a long stretch of white sand lapped by clear blue sea, Nha Trang's striking cityscape is reason enough to visit. But it's also a perfect destination for a Tết getaway, owing to its abundant nightlife and family-friendly activities. You'll find an array of nightclubs for reveling in new year celebrations and restaurants specializing in fresh seafood caught just offshore.
For a more mellow Tết, try a spa treatment by visiting a local mud bath – a quintessential Nha Trang experience. Or go on an island-hopping cruise in Coral Bay, immersing yourself in the region's natural beauty with snorkeling around Tằm Island and Mun Island. Check into the highly rated Navada Beach Hotel, just a few steps from the beach.
Da Nang + Hoi An, Quang Nam Province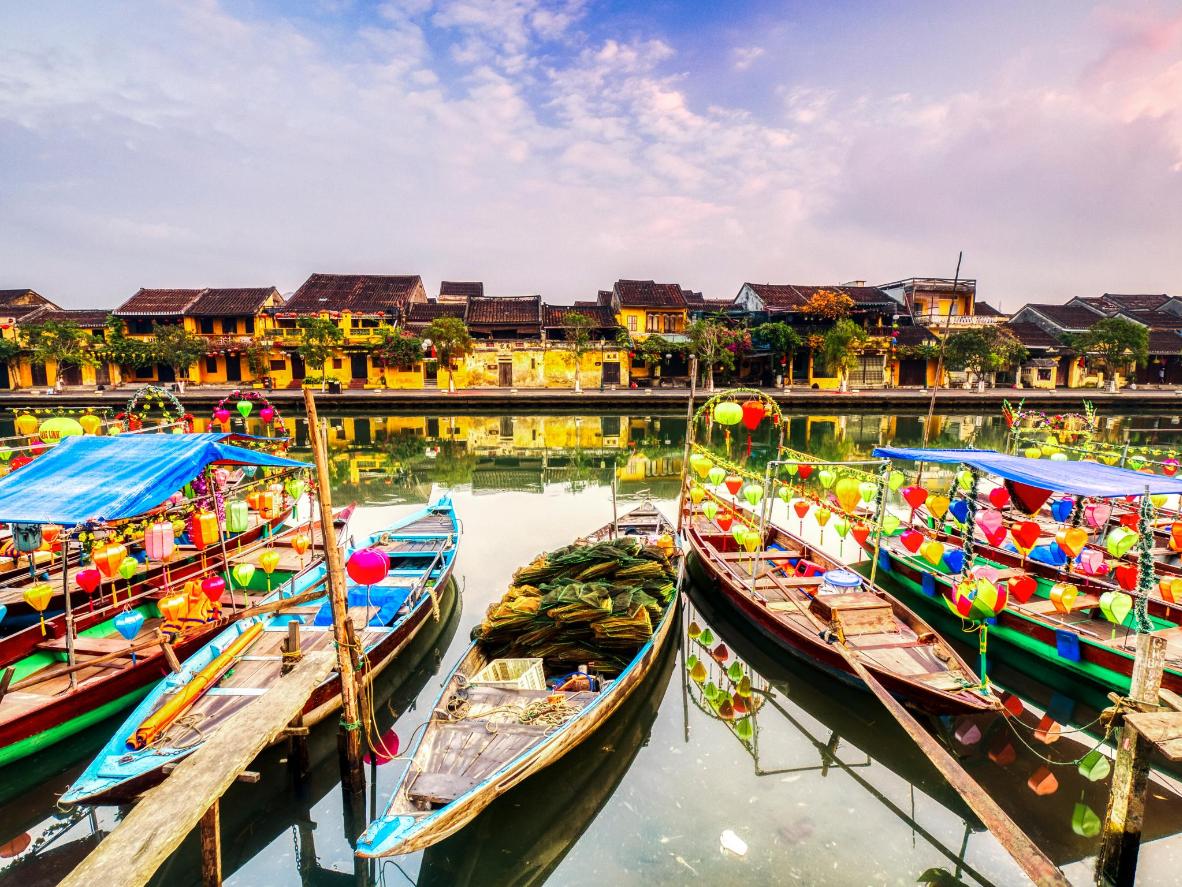 Busy street, Hoi An, Quang Nam Province
Whether you're traveling with family, friends, solo, or as a couple, combining a Tết trip to the coastal city of Da Nang with a trip around the nearby seaside village of Hoi An promises something for everyone. Just a 45-minute taxi ride apart, these two destinations offer quite the contrast. Da Nang has nightlife, shopping, and fireworks from its striking Dragon Bridge every weekend. It also caters to a more spiritual Tết escape, with a visit to the Marble Mountains, where you can admire cave temples containing Buddhist statues and a great view of the city. Or visit Linh Ung Pagoda just outside of Da Nang, where they have a vast Buddha statue and the tallest Bodhisattva statue in Vietnam (at 220 feet tall).
Meanwhile, the captivating village of Hoi An will transport you back in time. Set at the mouth of a river within cycling distance from the beach, Hoi An oozes historic charm – its well-preserved Old Town features yellow-painted pagodas, canals, and paper lanterns hanging from the eaves of old wooden buildings. Nature lovers can book themselves on a guided tour to visit An Bang Beach, the Cham Islands (Cù Lao Chàm), or the Bay Mau Coconut Forest, from both Hoi An and Da Nang. Stay beachside in Hoi An at the idyllic Red Flower Cottages Homestay.
Da Lat, Lam Dong Province
Tuyen Lam Lake, Đà Lạt, Lam Dong Province
Surrounded by pine forest-cloaked hills, tea plantations, and pretty lakes, Da Lat offers an equally pleasant alternative to Vietnam's coastal spots. Dotted with Swiss-style chalets built during the French colonial period and with a cool, spring-like climate, it can feel worlds away from the beach. But it boasts just as much natural beauty, from the Xuan Huong Lake, Tuyen Lam Lake, and Datanla Waterfalls to Langbiang Mountain and Robin Hill for panoramic views of Da Lat.
It's also ideal for travelers hoping for an active Tết vacation, with mountain biking, white-water rafting, canyoning, and treks into the surrounding hills all available. Stay at the spacious and highly-rated Hoang Lam Villa in the center of Da Lat.
Sa Pa, Lao Cai Province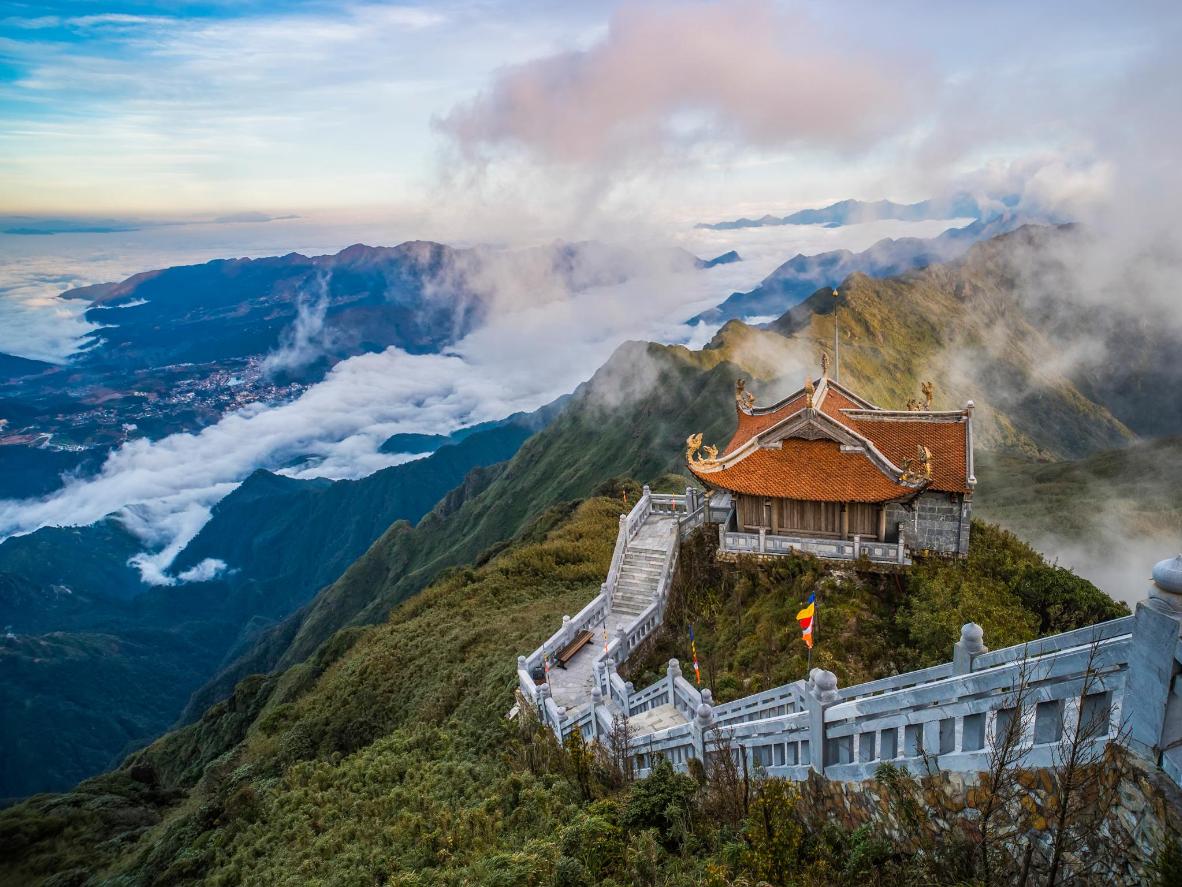 Fansipan mountain, Sa Pa, Lao Cai Province
Tết is a great time to head to Sa Pa, with snowfall sometimes coating the sublime scenery to dramatic effect. The rest of the year, it's northern Vietnam's premier trekking base – from here, hikers set out into the backcountry of tumbling rice terraces and centuries-old, hill-tribe villages. Views are often eclipsed by thick mist rolling in from the Tonkinese Alps, but on a clear day, the peak of Fansipan looming over the rainforest is a staggering sight. It's the highest mountain on the Indochinese Peninsula, and it's also possible to take a cable ride to the summit for incredible views.
Next, visit Cat Cat village, nestled in a scenic valley and offering a rare glimpse into the cultures of the ethnic minorities that live there. Buying souvenirs here—or in Sa Pa's lively central market—will ensure your money goes directly to the people who made them. Enjoy the view while staying at the highly rated rural retreat, Eco Palms House.