Just south of Mexico City, Tepoztlán is the birthplace of Quetzalcóatl (the serpent god of the Aztecs) and has long lured people and travellers intrigued by the spiritual. Yet there's also much to be said for its everyday appeal as a historic market town. Here is our guide for a walking tour of Tepoztlán, strolling through its meandering streets, exploring the market and more.
Tepozteco Piramide
El Tepozteco is dedicated to the Aztec god of pulque
Start your walking tour at the Tepozteco Piramide, known as El Tepozteco. It's a steep 2.5km hike to get here but it's worth the effort. It's a small pyramid in comparison to many of its Aztec counterparts (it's only 10 metres high) but it's its location and history that impress; built as a shrine to pay respect to Tepoztécatl, the Aztec god of pulque (a cloudy, fermented alcoholic drink made from the fresh sap of the agave or manguey plant), it has arguably the best views of Tepoztlán and the forest-blanketed, mountainous surrounds.
Avenida Cinco de Mayo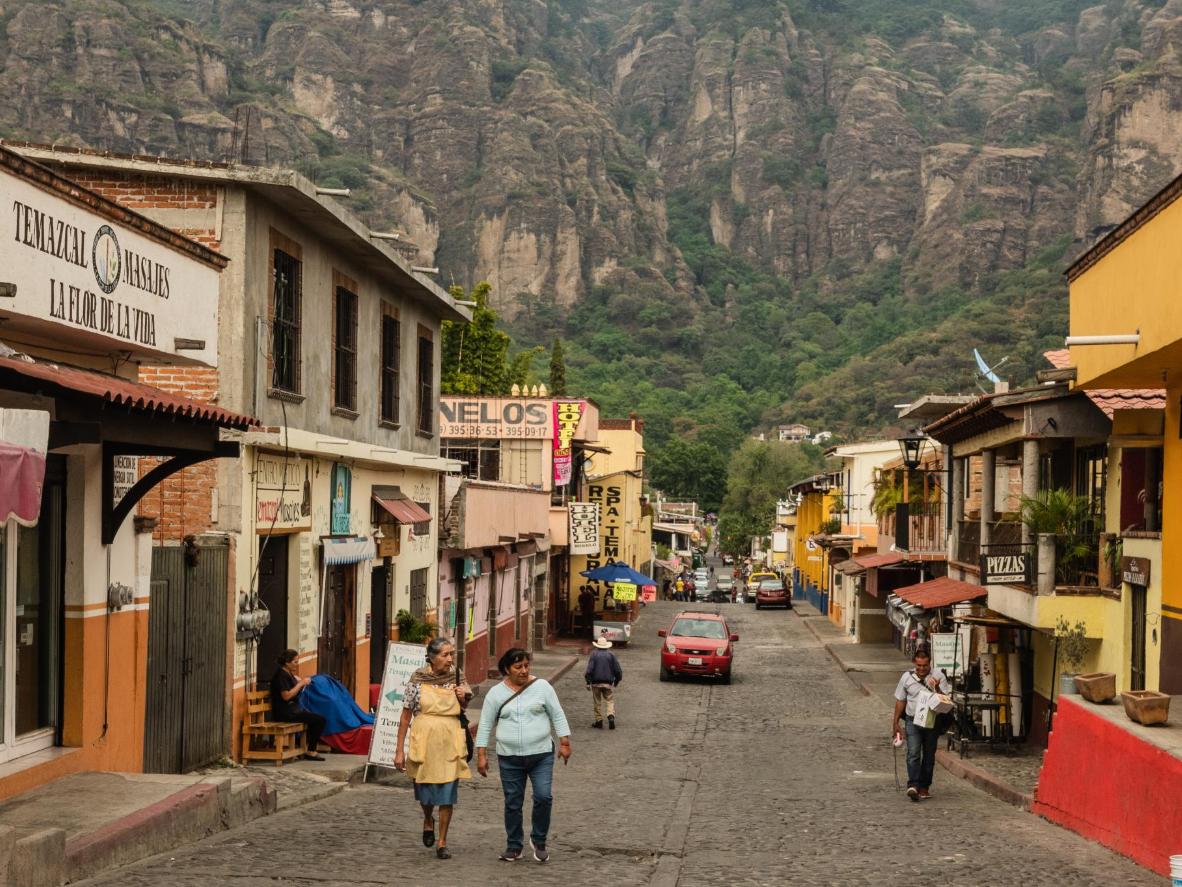 Avenida Cinco de Mayo is one of the town's major thoroughfares
Mexico's tourism board dubbed Tepoztlán one of Mexico's 'Pueblos Mágicos' (magic towns) due to its wealth of cultural heritage and neighbouring natural beauty. Avenida Cinco de Mayo is one of the city's main thoroughfares and will lead you right into the heart of the city. Wander down this cobbled street and enjoy the backdrop of the Sierra de Tepoztlan mountain range, taking in the town's slow pace of life – a welcome contrast to many of Mexico's metropolises.
Del Tepozteco and Revolución de 1910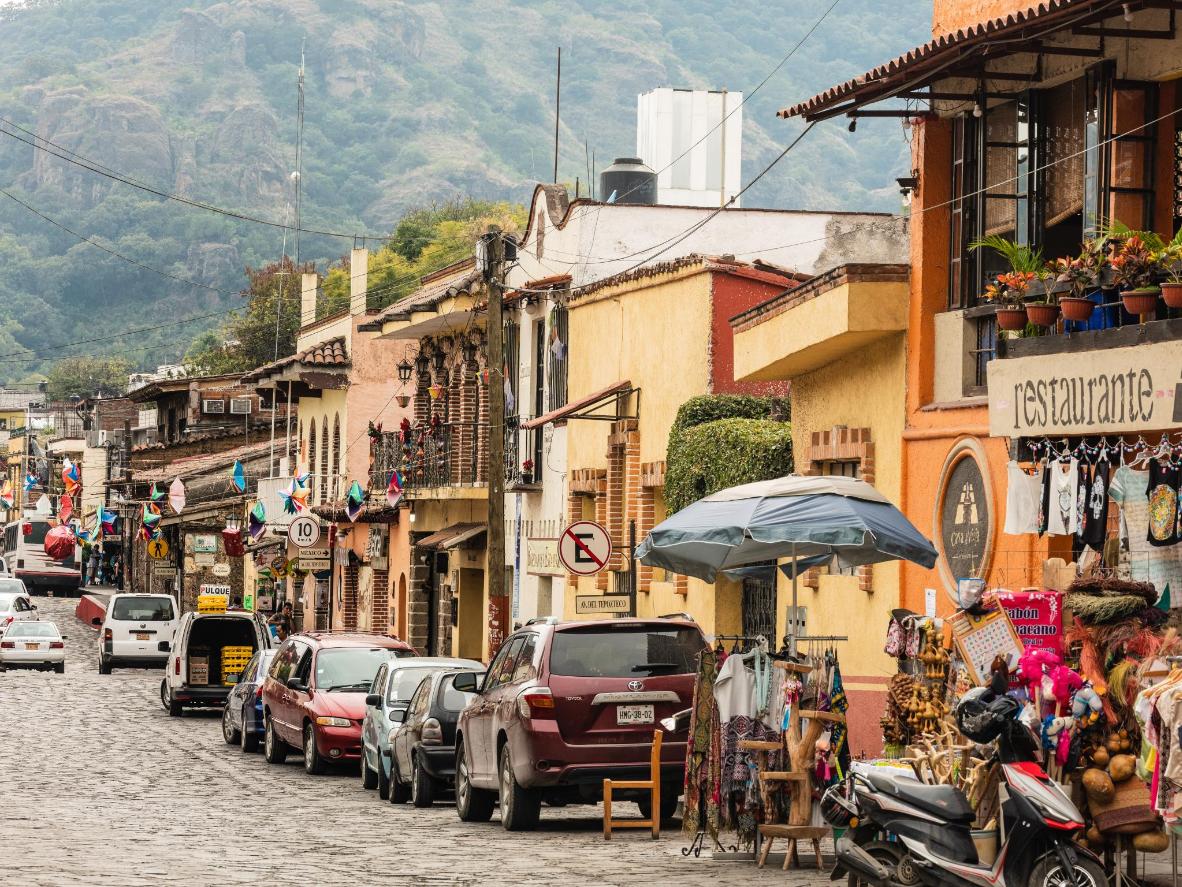 This is the street for treats like ice cream and hot chocolate
Avenida Cinco de Mayo eventually leads onto Del Tepozteco, which is essentially the city's main street. Walk past haphazard orange and pink-painted buildings and turn off towards Revolución de 1910, a side street that's a haven for those with a sweet tooth. Here, you'll find Tepoznieves, a local ice cream parlour with celebrity status, where you'll find around 100 unique flavours from cactus to avocado. And if you're still needing another sweet fix after that, Cacao Chocolatería is just nearby. Here, you can knock back indulgently rich chocolate-based drinks (served hot or cold) and homemade bars of chocolate.
Mercado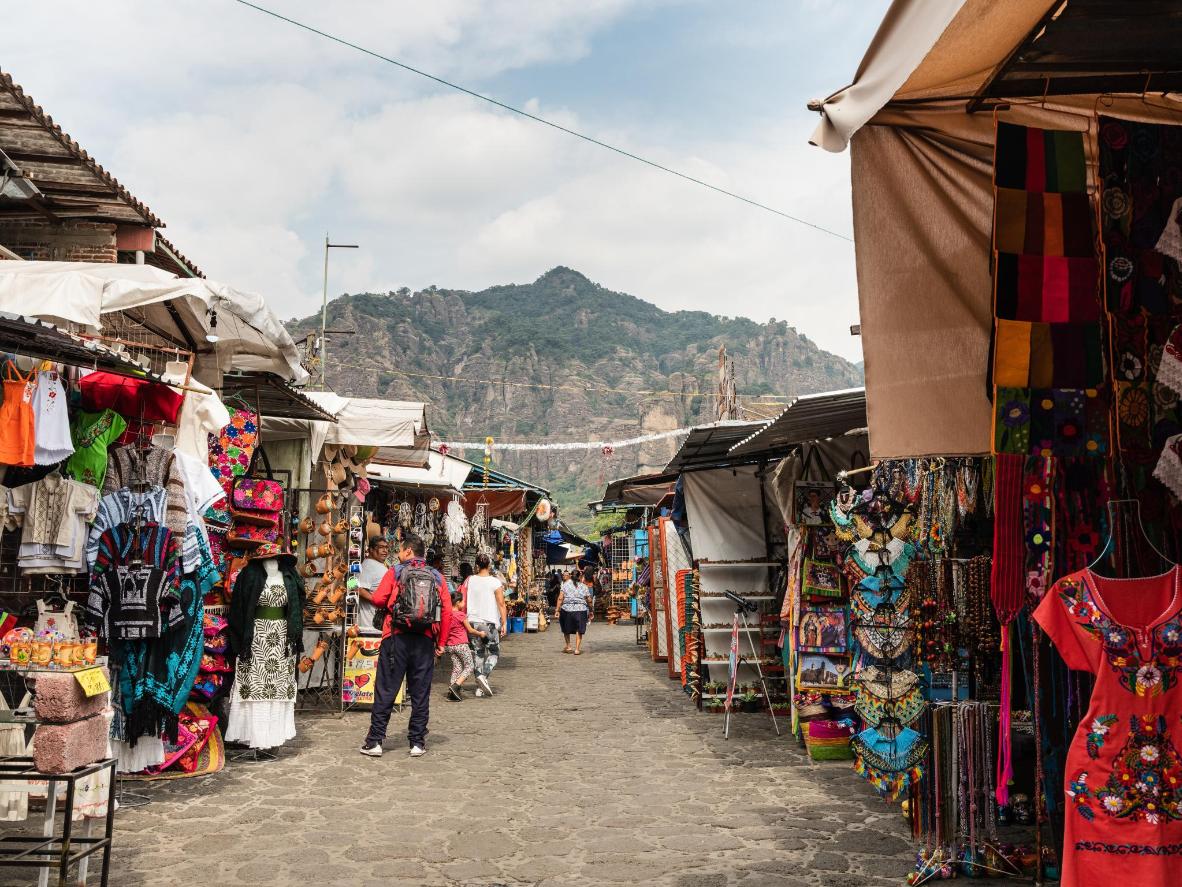 Try itacates – dough pockets loaded with cheese and meat
Next, visit Tepoztlán's market to discover a fleet of food vendors serving fresh quesadillas, itacates (fried, triangular pockets of dough loaded with meat and cheese), edible insects and Mexico's ancient drink of choice, pulque. Beyond the central ring of the market, you'll find the produce section overflowing with fruit and vegetables.
Ex Convento de Tepoztlán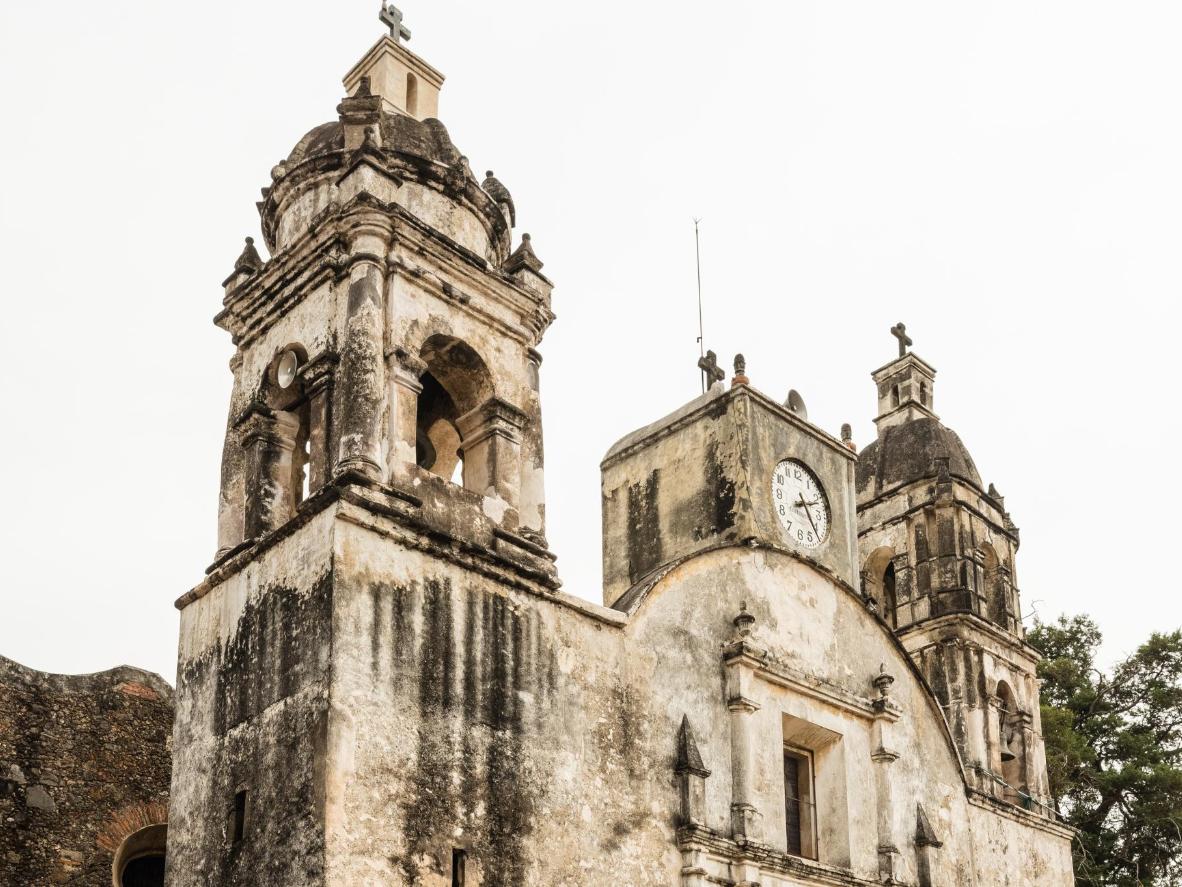 This one-time monastery is now a UNESCO World Heritage Site
Make your way out of the market towards the town's UNESCO Heritage site, the Ex Convento de Tepoztlán, a monastery-turned-museum. Explore this crumbling site, with its many arches, tunnels and the central courtyard, and revel in the sparseness and solitude.
Where to stay: Posada del Tepozteco
Take in views of the surrounding valley from the hotel
The boutique Posada del Tepozteco is the ideal antidote to a long and busy day out, complete with mountain views, pruned gardens and a wonderfully inviting swimming pool.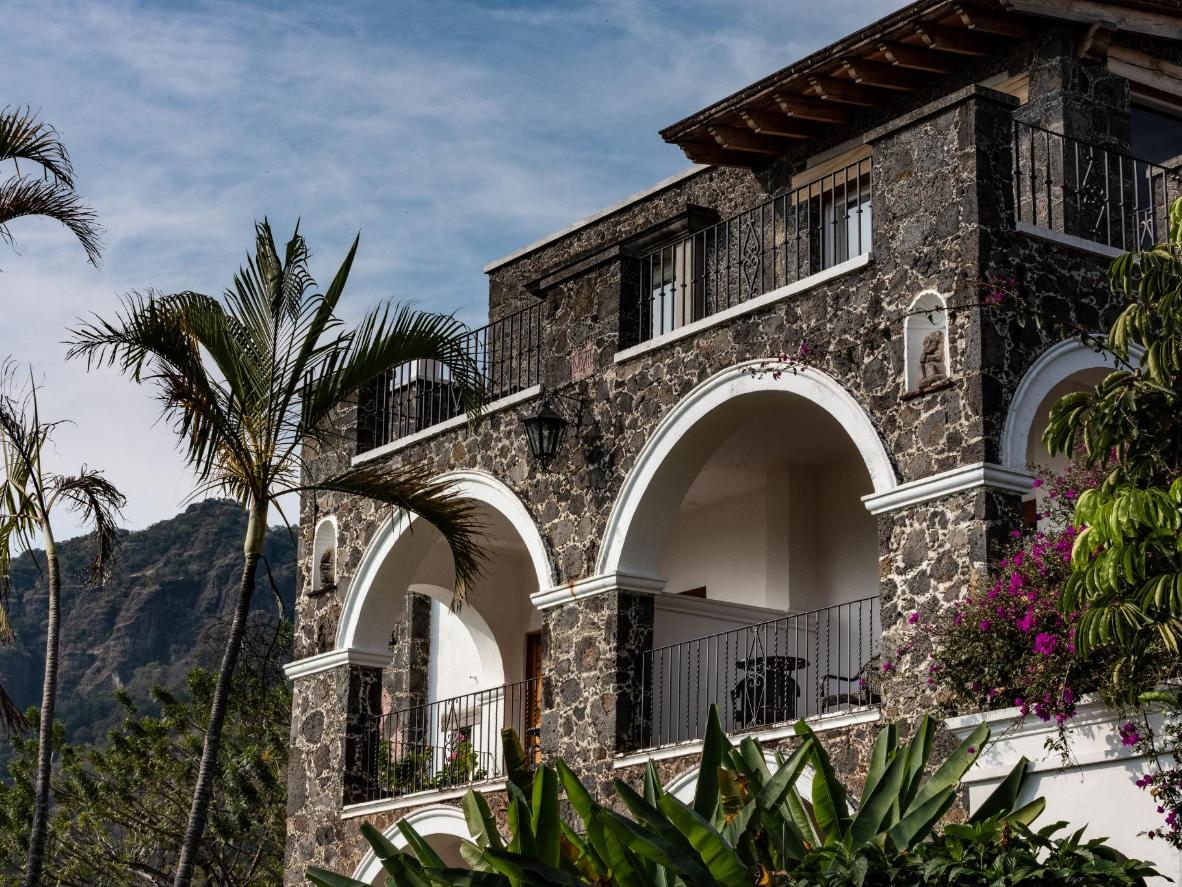 Most rooms come with balconies that offer unblemished vistas of the mountains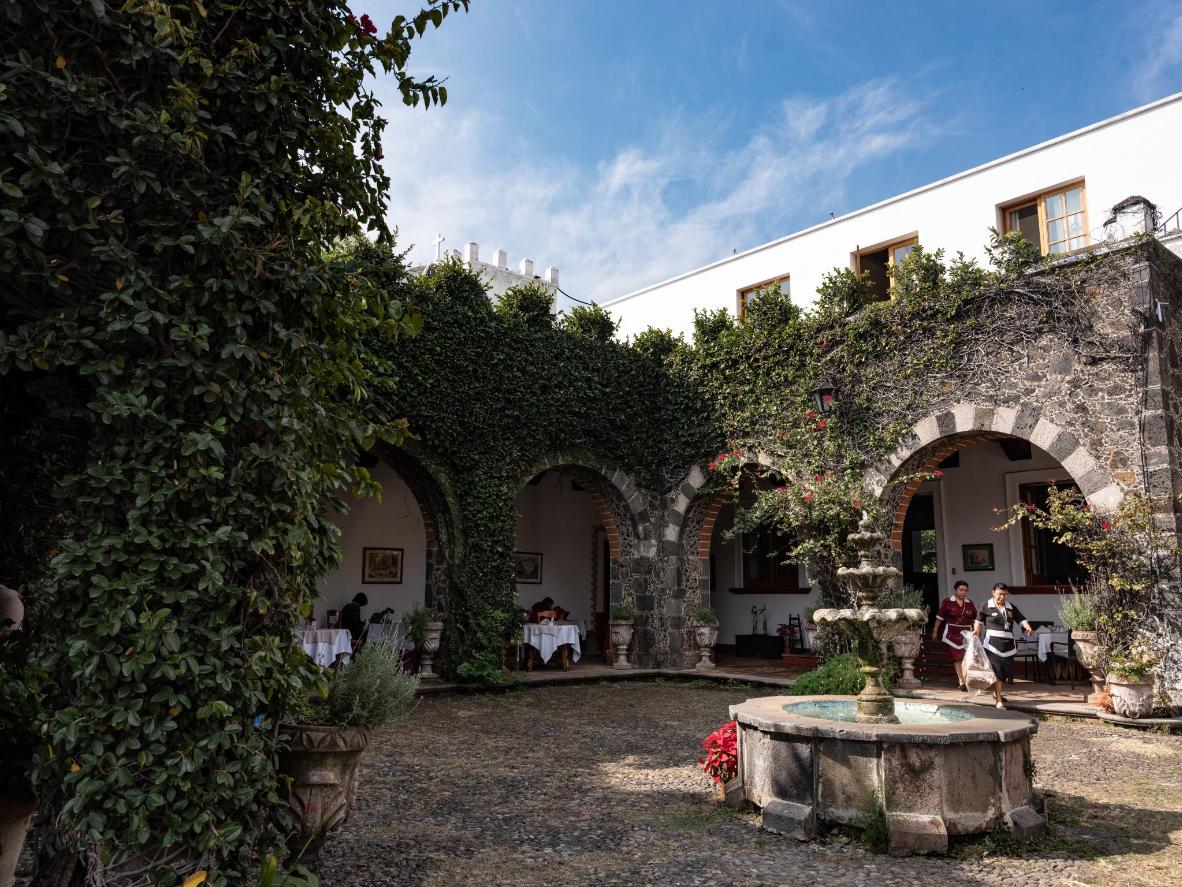 Treat yourself to a glass of wine in the restaurant's alfresco setting
Be sure to stop by the hotel's restaurant, El Sibarita, specialising in traditional Mexican cuisine and excellent wine in an alfresco setting.
Tubohotel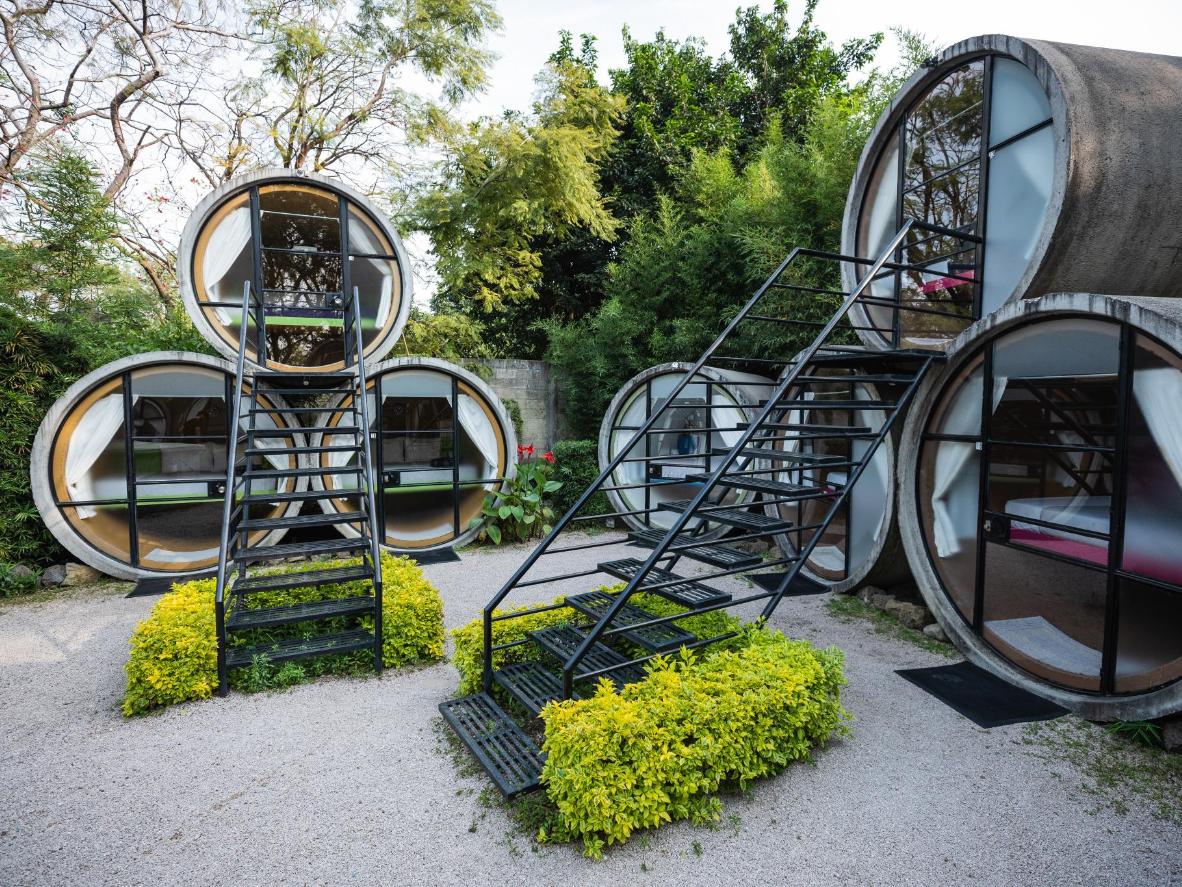 The Tubohotel is a novel but comfortable stay
The Tubohotel is a collection of cylindrical containers stacked on top of one another, making for a novel but no less comfortable stay. Each room comes equipped with a double bed and a fan, and there's an outdoor swimming pool and a garden for those who want to bask amid the region's fantastic scenery.
Hostal de la Luz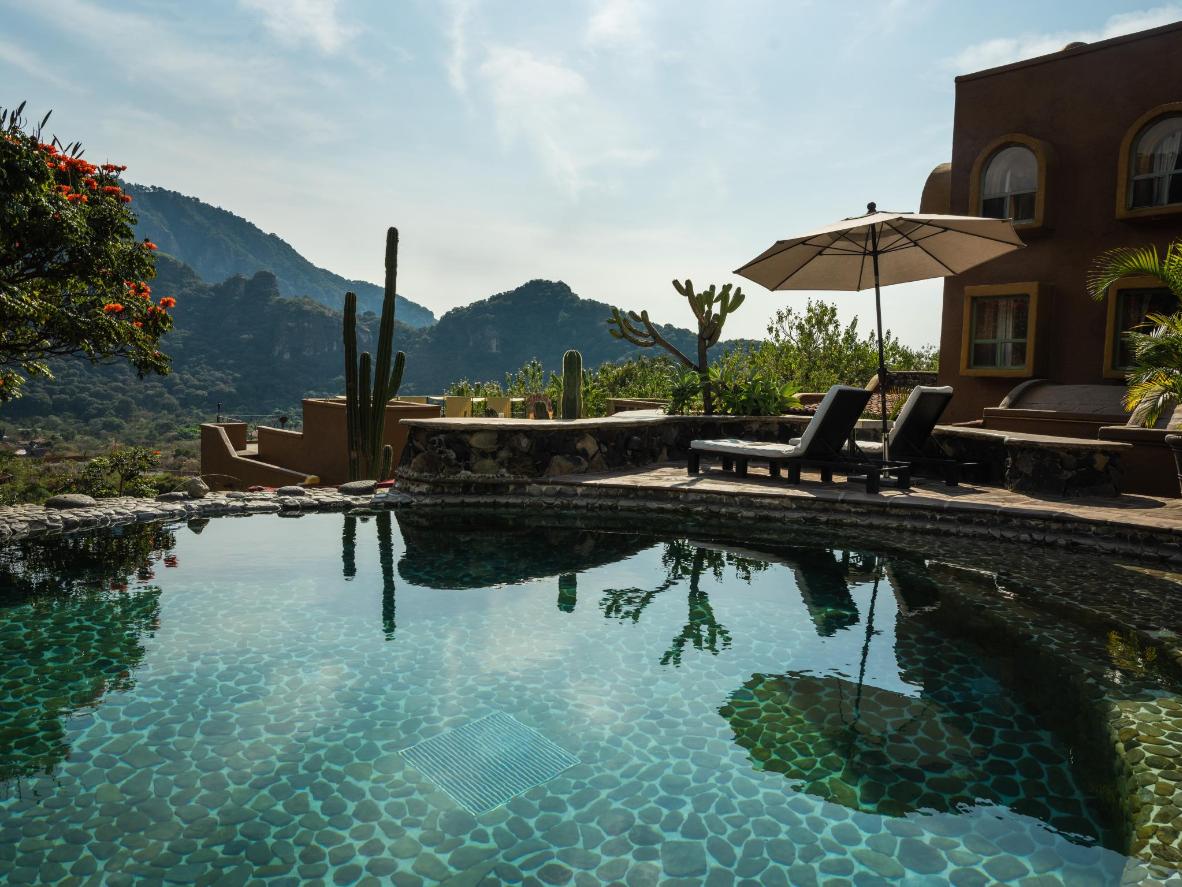 The hotel has a spa, two outdoor pools and a hot tub
If you're looking to splash out, head to the five-star Hostal de la Luz, located on the fringes of Tepoztlán. Expect all the frills of a premier stay, including a spa, two outdoor pools and a hot tub, all of which come with exceptional mountain views.
Laze by the pool with a cocktail of choice
Harness your inner calm in the meditation room
For a little more serenity, the hotel even offers meditation services for guests to harness their inner calm. And don't just take our word for it – back in 2006, the Dalai Lama named this hotel a place of world peace.