With Eurovision landing in Turin any minute now, we decided to shine the spotlight on this elegant host city. Even without the iconic song contest in town, the cuisine here is enough of a reason to visit. Turin is the capital of Piedmont, so it's a place to try some of the finest samples of the wider region's delicacies – expect rich flavours with lots of hazelnuts, cheese and truffles in hearty pastas, stews and risottos. Read on for more of what to eat and drink on a taste tour of Turin.
What to eat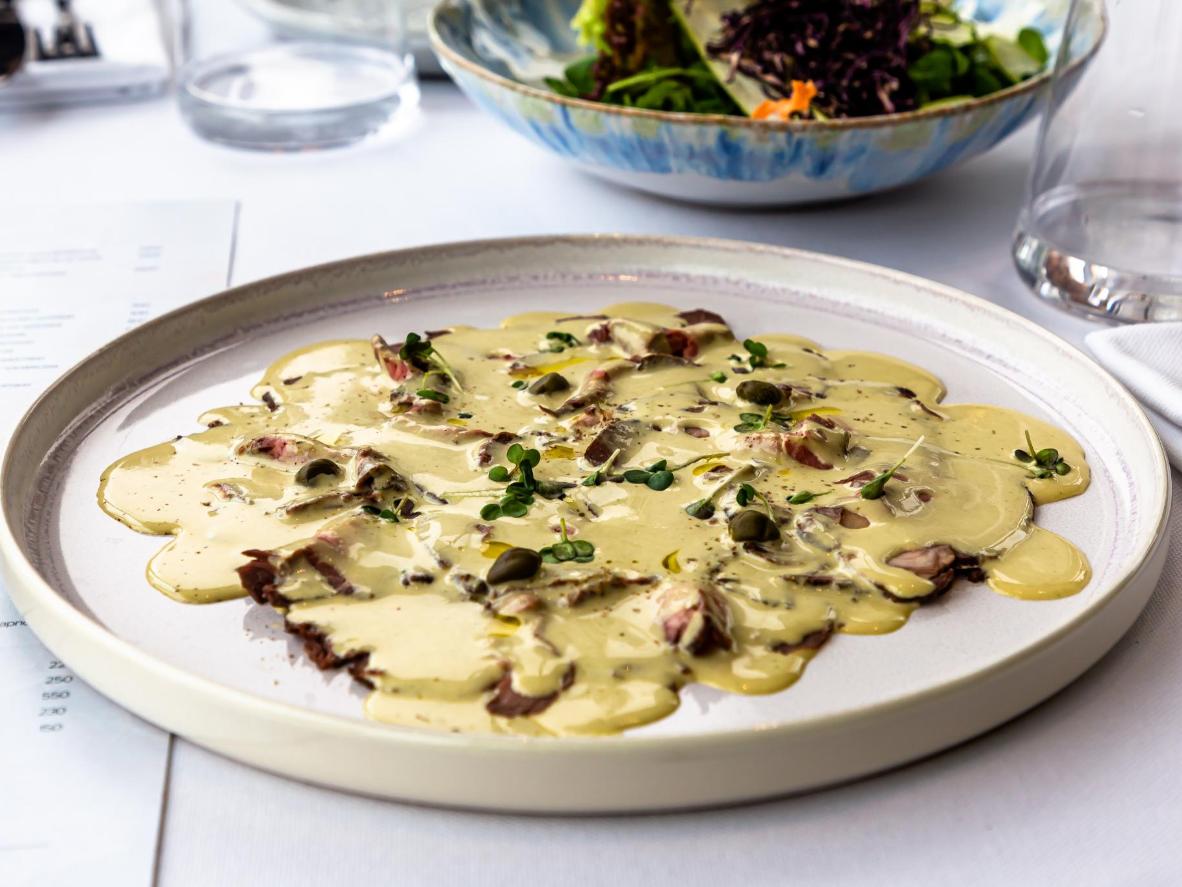 Traditional dish, Vitello Tonnato
First and foremost, Turin has a reputation for chocolate. Laying claim to creations that include the gianduiotto (a recognisable, gold bar-shaped and buttery soft hazelnut chocolate), and with a chocolate-making tradition that goes back hundreds of years. But the city's culinary culture goes much deeper than that – while you're there, don't miss trying a taglierini dish (taglierini is the region's native, delicately thin-stranded pasta, though the locals call it tajarin). There's 'tajarin al burro e salvia', where tajarin is laced with sizzling sage butter and then tossed lightly in pecorino cheese and black pepper. Or the creamy Tajarin al Castelmagno (similar but with Piedmont's Castelmagno cheese). Be sure to look out for restaurants that advertise 'fatti in casa' (made in-house). And for travellers who'd like more of a guided experience of the city's culinary offering, a food and aperitivo tasting tour will do the trick.
Turin is famous for championing the Slow Food movement, hosting a biennial event to showcase and share local food cultures and traditions. Piedmontese cuisine also features a lot of meat, with very little (if any) of the animal wasted. Try bollito misto, a broth featuring pork belly, pigs' trotters and offal all simmered for hours. Or Finanziera, a gamy stew of sweetbreads, chicken giblets and cockscombs. You'll also notice a lot of anchovy and tuna in Turinese cooking, used to bring out the umami flavour of certain ingredients, as in the famous local dish, Vitello Tonnato (veal with tuna-caper sauce).
Last but not least, you've got to try something with truffle while you're in Turin. The valuable white Alba truffle grows wild in the fertile oak forests of Piedmont and – though precious and limited in quantity – is often shaved liberally in paper-thin slices over steaming pastas and risottos here.
What to drink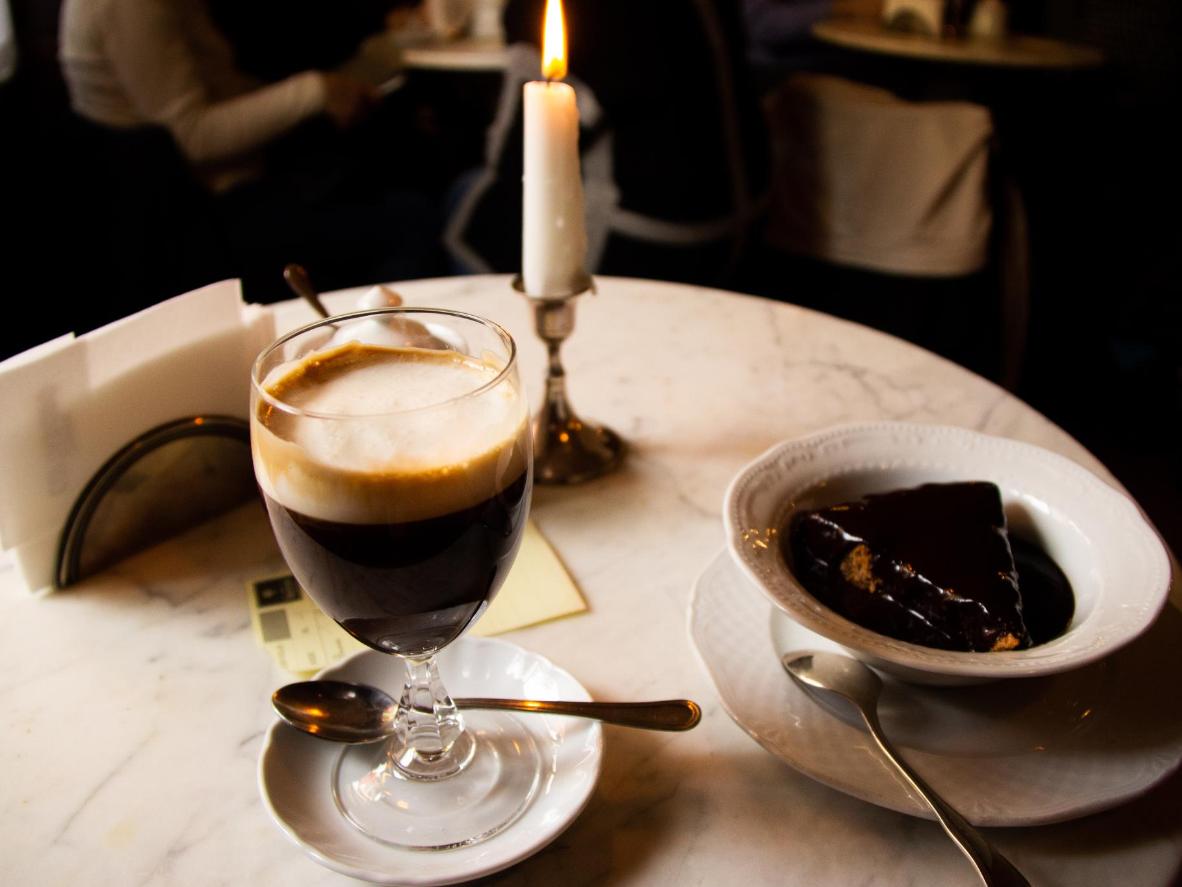 A warming Bicerin
To wash down all of that delicious fare or as a pick-me-up towards the end of a long day of sightseeing, a Bicerin will hit the spot. It's a drink invented in Turin that comprises espresso, chocolate and cream and though it's served in most cafes throughout the city, the place to drink it is Caffè al Bicerin. This is the very same place it was invented, and it sits opposite a beautiful baroque basilica, which you can admire while sipping on this delectably indulgent concoction and dipping a bagnati (locally made biscuit) into your drink.
There's also the Bombardino, a creamy, festive, and piping hot local cocktail that's popular with the many skiers who visit Turin for access to the Italian Alps. One part brandy and one part advocaat or eggnog, Bombardinos often come topped with whipped cream and sprinkled with cocoa.
And of course, Turin is well-known for its wine and vermouth (the original vermouth, Carpano, was born here), with charismatic bars dotted all over the city where you can sample delicious local vintages. For vermouth, try Cafeteria Vermoutheria Barolino Cocchi, a beautiful bar with an excellent selection of aperitivi. Or book yourself onto a Guided Martini Tour around the city for recipe secrets and tastings of this typically Turinese vermouth cocktail. If you would rather wander and pick a bar on a whim, head to the Quadrilatero area to explore – it may be old but it has a great buzz to it, filled with popular places like La Drogheria in Piazza Vittorio Veneto. Other lively and fun areas filled with nightlife options are Vanchiglia and Sal Salvario, where you'll find Café Gorille (also a great spot for brunch).
Where to stay
Il Gioiellino
Il Gioiellino
Stay at Il Gioiellino, a B&B in a charming 19th-century building set within the old city centre of Turin (and conveniently close to a metro station). Guests are welcomed via an entrance with mosaic floors and marble columns, while classic rooms feature pretty, patterned hardwood floors and antiques.
Le Tre Madame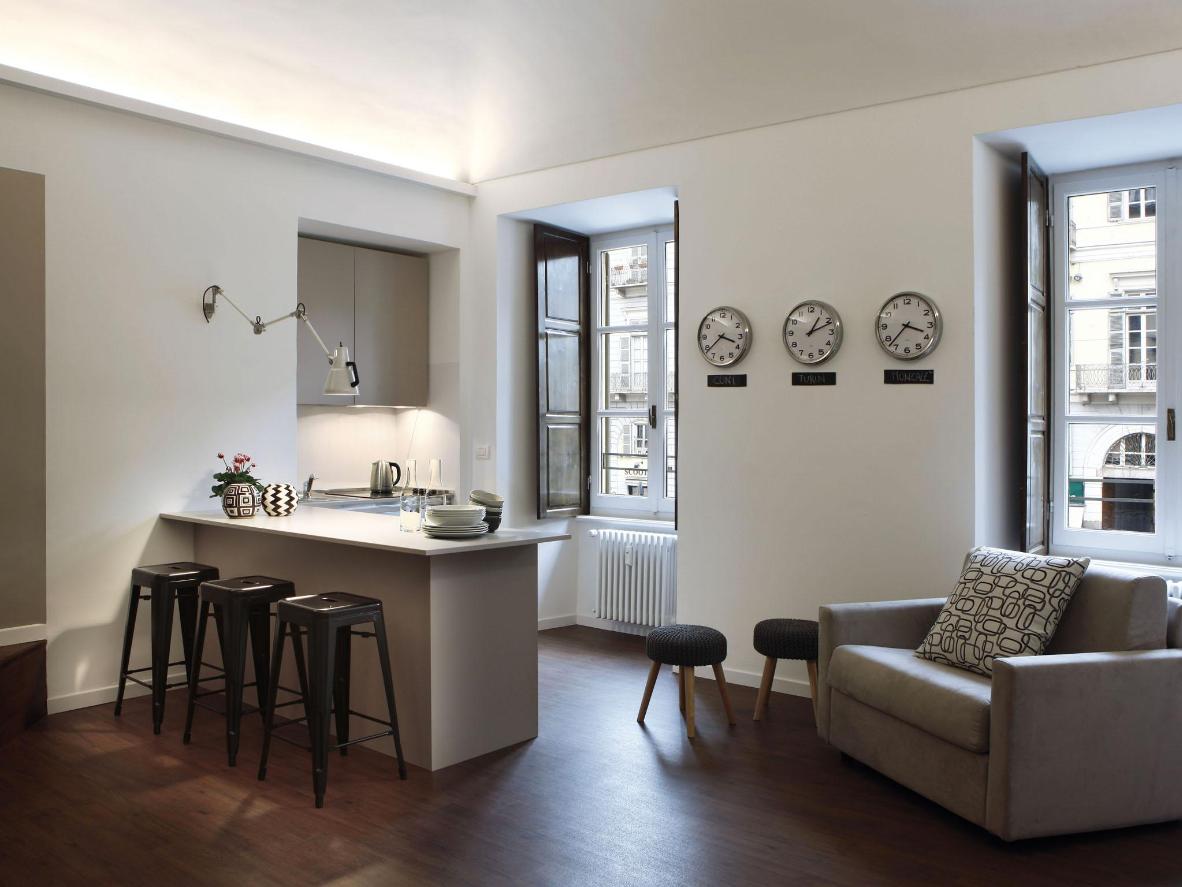 Le Tre Madame
Check yourself into your own minimal and modern apartment in Turin and live like a stylish local at the highly rated Le Tre Madame. Expect spacious and light interiors, a great location just a few minutes' walk from the Egyptian Museum, and a great bakery and ice cream parlour just below the apartment. Those with a soft spot for baked goods may also want to book themselves onto one of the city's Guided Patisseries Tour.
Gianduja B&B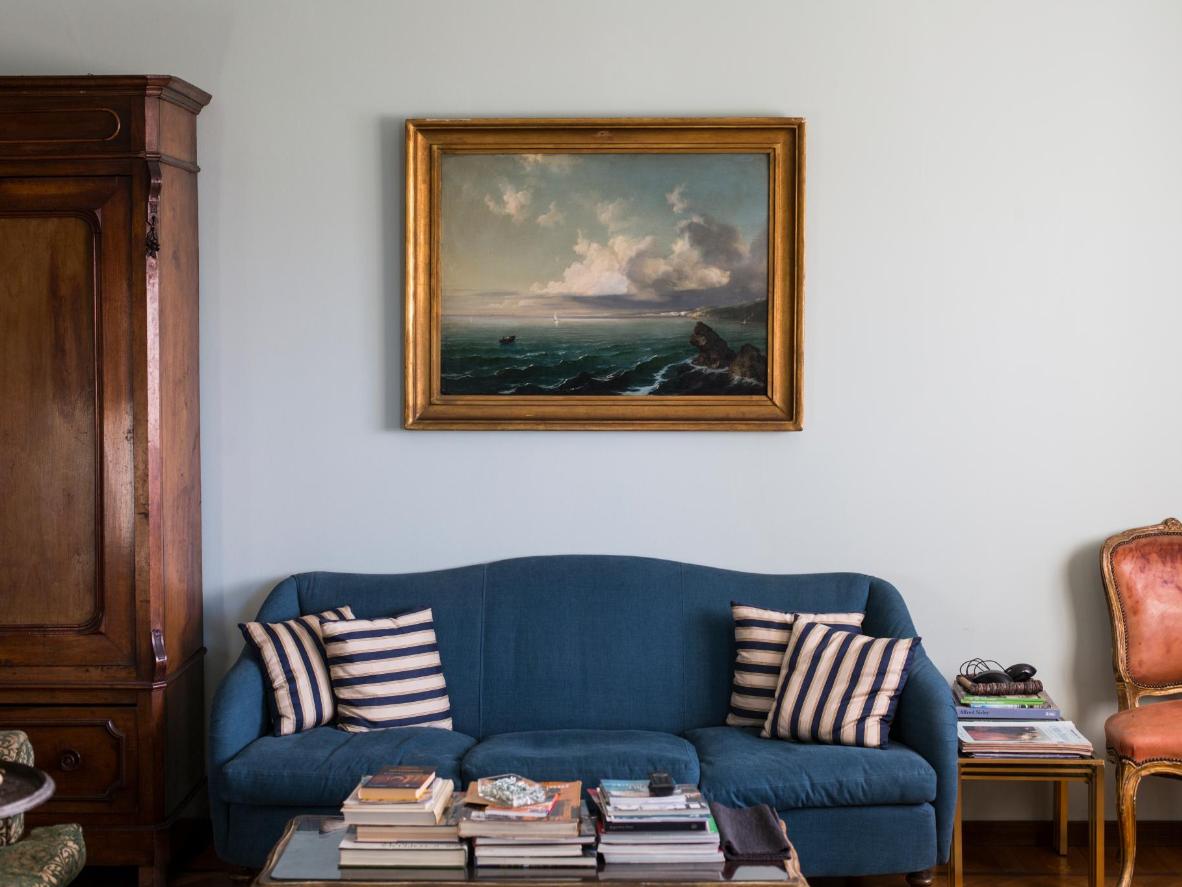 Gianduja B&B
Another great stay option is Gianduja B&B, located in the delightful Crocetta area. In pleasant weather, you can have the B&B's daily breakfast using local, seasonal products served on the terrace. And after filling up on fresh fruit and cakes, you can take a stroll to the nearby Mercato della Crocetta (Crocetta market) to browse more regional Piedmontese produce.