Portland has a small-town feel with metropolitan variety. It's a laid-back place with a reputation for its artsy people, beer brewed from local Oregonian hops, and—interestingly—the highest number of strip clubs per capita in the USA. The growing millennial population has been partly attributed to the sketch comedy show, Portlandia. Even though the series poked fun at Oregon's organic movement, ultra-progressive culture, and highly-skilled baristas, it also inspired newfound interest in the otherwise low-key Pacific Northwestern city.
Bookers will discover thriving artistic and alternative scenes, as well as incredible forest hiking trails just outside the city limits. Also, the sense of community is built on local small businesses, especially those focused on speciality coffee, craft beer, and other locally-grown or -made products. For any Booker taking a city trip off the beaten path, head over to Portland.
Craft breweries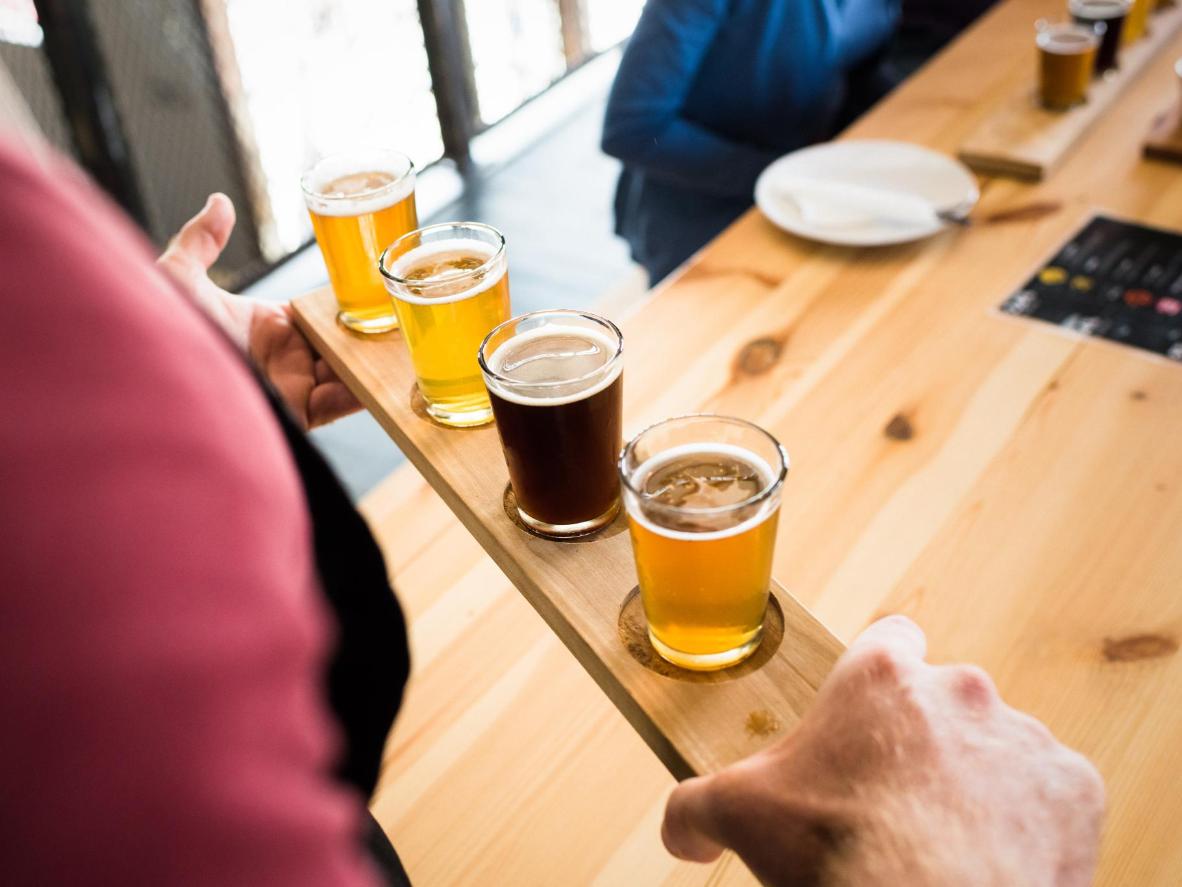 Try an award-winning pilsner in the basement tasting room of Upright Brewing
Portland is dedicated to the craft of brewing beer, often referred to as "Beervana" by both locals and visitors. With more than 70 microbreweries in the city, it's the go-to destination for anyone in search of well-made ales, saisons, lagers, or barrel-aged beers. Bookers can either go on a pub crawl across Portland, or else settle in at just one brewery for an evening of sampling beers. Either way, don't miss visiting the basement tasting room of Upright Brewing for a glass of their award-winning pilsner. The brewery is small and a bit tricky to find, but the jazz, beer, and overall vibe are well worth it. When the night is over, get some rest at the McMenamins White Eagle Rock & Roll Hotel.
Tiny homes
Spend a night in one of Portland's "tiny house" communities
Portland prides itself on breaking the mold and is home to many distinct communities leading alternative lifestyles. With housing prices on the rise in recent years, it's no surprise that locals who are looking for an affordable way to live have come together. The result? Tiny house communities where numerous tiny house owners share a patch of land to call home, where they foster friendly, sustainable communities. For a unique experience, book a stay in one yourself. The Weidler Tiny House, Vera Tiny House, or Henry Tiny House are all cozy places to unwind after a day of exploring.
Boutique businesses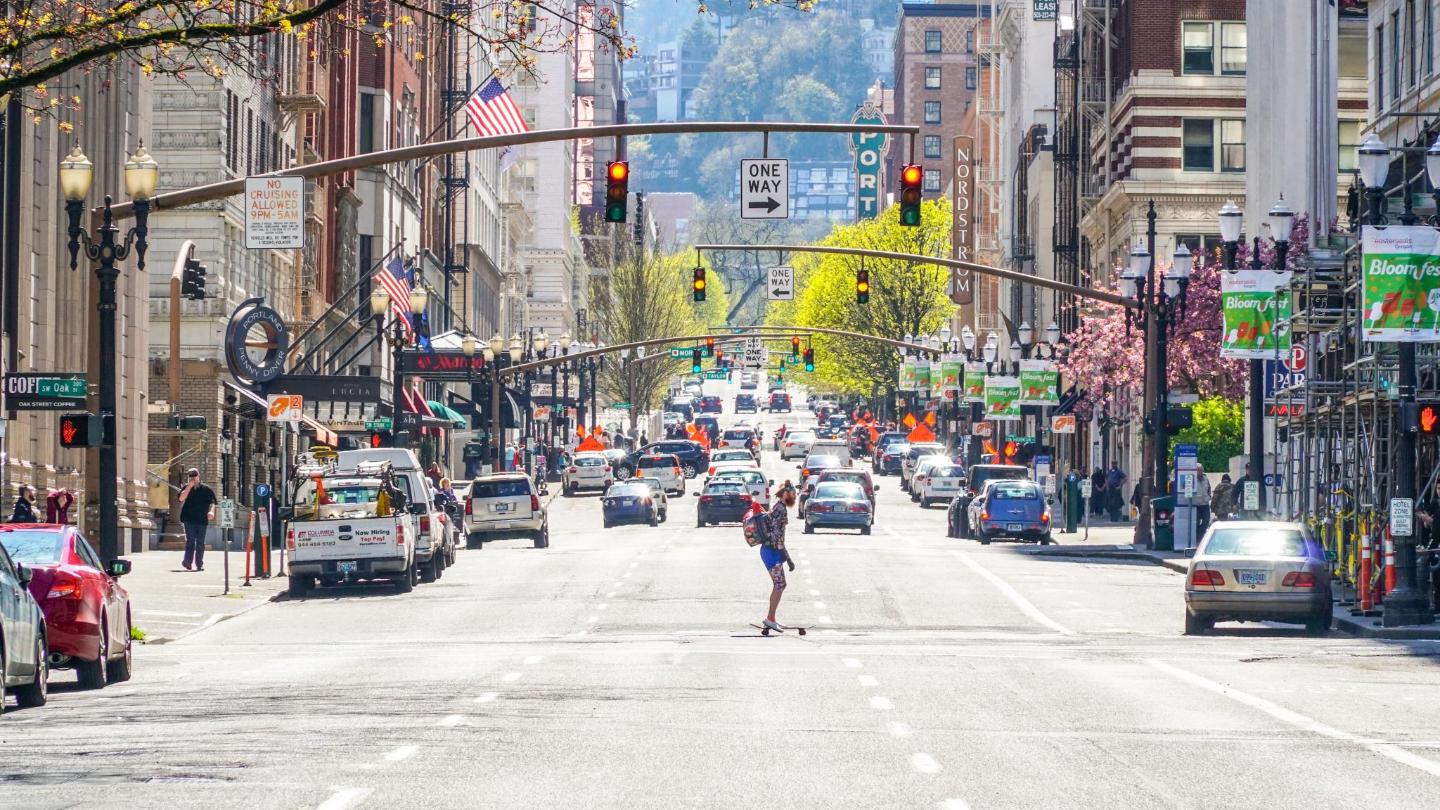 Independent bookstores, concept boutiques, and small businesses thrive in Portland
Portland is a city that values community, which helps small businesses prosper. The streets are lined with unique stores, such as the Tender Loving Empire, operating as an independent record label, comic book publisher, and music store all at once. Some other favorites are the Walnut Studiolo that makes leather accessories for bicycles, Egg I'm In Love food truck, and Powell's City of Books, where maps are handed out at the entrance to help navigate the world's largest independent bookstore. To wake up close to the shopping action on Northwest 23rd Avenue, book a stay at The Inn at Northrup Station.
Speciality coffee
Portland is the coffee capital of Oregon, if not the entire Pacific Northwest
Portland is widely considered the coffee capital of Oregon, if not the entire Pacific Northwest. Coffee enthusiasts will find cutting-edge brews like the V60 filtered pour-over, AeroPress, electric espressos, and latte art on just about every block in town. But make sure you check out Good Coffee—which has 4 locations across the city—where they roast fresh beans on-site, guaranteeing a great brew. They even have a monthly bean subscription with worldwide shipping, meaning you can enjoy one of their incredible coffee year-round from home – wherever that may be. The Woodlark is a hotel that has a Good Branch location in its lobby.
Voodoo Doughnut
Imaginative doughnut incarnations at Voodoo
No trip to Portland is complete without a stop at Voodoo Doughnut. Despite its world-famous reputation, it still retains its original local vibe. With over 50 varieties of doughnuts, the most famous is the Voodoo Doll©, their signature creation shaped like a ghost, filled with raspberry jelly, dipped in chocolate, and a pretzel plunged through its heart. Another favorite treat is the Bacon Maple Bar©, covered in maple frosting and topped with crispy bacon. Even though there are 2 branches in Portland, their doughnuts are so popular that the line often wraps around the block. The Old Town location is conveniently located close to the Embassy Suites Portland – Downtown.
#BeABooker and book your trip today.